October 17, 2018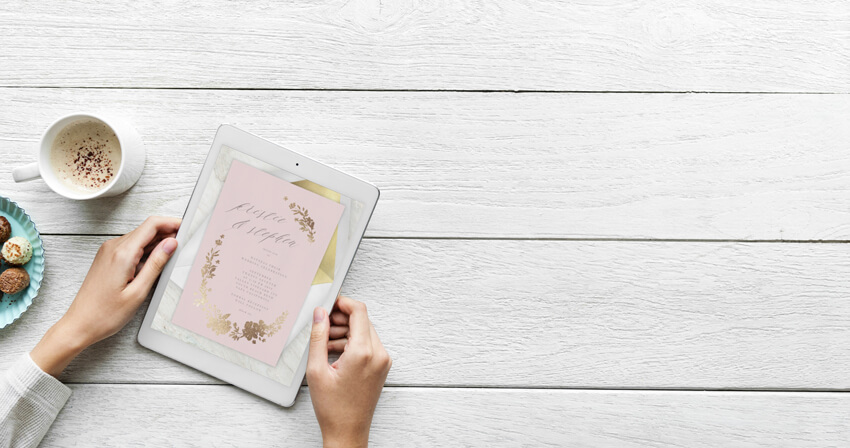 As you envision the morning of your wedding day, your mind probably races from matching floral robes and bottles of bubbly to last-minute vow edits and treasured moments with your closest family and friends. What might not cross your mind are all the possible text messages and phone calls you could get from confused guests. If you want to avoid any interruptions on your special day, make sure you keep your guests in the loop by providing the necessary information in advance. Keep scrolling to find out exactly what your wedding guests need to know!
Ceremony and Reception Details
Date

Ceremony time

Registry time

Guest arrival time

Location

Directions or specific arrival instructions

Parking

Shuttle schedule

Attire (guests will want to be aware of any wedding dress codes)

Food and drink

Dancing and entertainment

After party

Photo hashtags
Travel Details
Local hotel accommodations

Hotel room blocks and any deadlines to book

Local transportation services

Schedule of any wedding-related activities (like a welcome party or a farewell brunch)

Local attractions
RSVP Details
RSVP deadline

Your policy for plus-one guests and children

Registry
It seems like a lot of information, right? And you're probably wondering the best way to communicate all these details to your guests. Information like the date, time, and location can certainly go on your wedding invitation; however, it's best to list things like attire and hotel accommodations separately. Digital stationery companies (like Greenvelope) offer a secondary details page that's perfect for additional information. Wedding websites (like The Knot) are also a popular solution for keeping guests on the same page.