March 19, 2020

"I don't want wedding planning to end!"
Over the past several weeks, you found yourself thinking this sentence on repeat. With each RSVP that rolls in, and each wedding to-do crossed off your list, you find yourself clinging to the planning process. Of course you're excited to finally be married to your forever wedding date — you are.  But you love selecting every detail of your wedding day, from the wedding guest book ideas to the reception menu, and you don't want the experience to end.
You are so, so not alone.
Your wedding date will be one of the most magical days of your life — and it's only natural to want to relive it. That's why couples produce wedding photos and videos, assign wedding hashtags, and find other ways to hold tight to their wedding memories.
One way to relive your wedding day — and remember all who shared in the experience — is to place a wedding book at your reception. Below, we're sharing unique wedding guest book ideas to commemorate your wonderful day.

10 Creative Wedding Guest Book Ideas
 
A wedding guest book can be as simple as a photo book, or as elaborate as a board game, piece of artwork, or even a signed atlas. Below, you'll find 10 fun ways to collect memories, signatures, and pieces of advice from your wedding guests.
1. Marriage Bucket List
You have every intention of keeping your marriage alive and spunky, no matter how many gray hairs appear or wrinkles form between you and the love of your life.
To get advice from all your wedding guests — particularly those who've spent several years (if not decades) as a married couple — create a wedding "bucket" list. At your reception, pass around a vintage tin bucket where wedding guests can write adventurous ideas for you to try over the course of your marriage.
If you have flower girls involved at your ceremony, you can ask them to carry the bucket around, collecting the little slips of paper. They'll absolutely adore being trusted with the extra responsibility, and your guests will never be able to refuse their adorable request.
2. Reception Table Photo Booth 
Sure, having a photo booth (and pro photographer) is a great addition to any reception. But a seasoned photographer with a shot list isn't going to capture as many candids as 100+ wedding guests after a couple cocktails.
To transform your entire reception hall into one, massive photo booth, leave a few polaroid cameras at the center of each table. Allow your guests to pose, snap, and shoot the night away, collecting every reception and wedding detail.
Guests can scribble a note or two right in the moment, wishing you well on your special day. Afterwards, you can assemble all the polaroids into a one-of-a-kind photo album to enjoy for years to come.
3. Signed Christmas Tree
If you vow to spend forever together amidst a winter wonderland, then you may feel the holiday spirit as much as you hear wedding bells.
To add to your wedding decor and bring the holidays to all of your wedding guests, have each guest sign a Christmas ornament with their name. Leave out glue, glitter, and gold pens for guests to scribble their well wishes, creating a festive keepsake to enjoy for years to come.
4. Build a Marriage Together
As every tried-and-true couple knows, the wedding day is just the starting point — not the finish line — to an everlasting love. When the wedding high cools off and you're brought back down to earth, you'll need to work together to build a solid future.
For a fun, creative approach that represents the foundation of your marriage, have each guest write a line of advice in permanent marker on a Jenga block. You'll be left with a game night activity for rainy nights in, as well as a fun alternative to the traditional guest book.
5. A Message in a Bottle 
You made your reception an open bar for a reason and hope all of your guests will skip, dance, and shimmy the night away at your wedding. And as one glass is poured, then another, then another, you have every intention of making good use of those empty bottles of wine.
To remember the fun moments your guests might otherwise forget, leave scripts of paper at each table. Encourage guests to write a fun memory of you or your partner, then have them leave it in an empty wine bottle. Another fun idea: If your guests have expert penmanship, they could write their notes on the leftover wine corks.
6. Oh, the Place You'll Go
Sure, you plan on building a family, home, and life together as a married couple, but you have zero intention of concluding your adventures together.
As a couple who loves to travel, you hope to rack up quite a few airline miles together with your shared last name (Don't forget to get new IDs and passports!). The honeymoon may be booked, but you're open to suggestions on other destinations. Plant a wedding globe guest book at the entrance of the reception, and encourage guests to write their names across the countries they nominate for your next overseas tour.
7. All the Pieces of You
You took hundreds — upon hundreds — of engagement photos, and you're looking for a few fun ideas to put them to good use. Sure, you'll hang several over the mantel and piece them together into a memorable coffee table book, but you want another, unique way to look back at your younger selves 50 years from now.
Here's an idea for you: Enlarge one of your favorite engagement photos, and have it printed on a unique puzzle. At the reception, have each loved one sign their names on one of the puzzle pieces, creating a one-of-a-kind memento to enjoy for years to come.
8. Dance the Night Away
The two of you always connected over music. You've lost count of all the date nights spent at concerts and outdoor music festivals.
To remember all the dances and nights you shared — and to create a lovely piece of artwork for your new home — lay out vinyl records at your wedding reception. Rather than have guests sign a more traditional wedding guest book, have them transcribe a (music) note on the records.
But to prevent your first argument as a married couple, let's leave all the collectable or favorite vinyls at home untouched, bringing only the discount buys to the wedding venue.
9. Fill the Tip Jar
The dollar dance was once a favorite wedding trend, but the "tip jar" is now earning a spot at the reception.
Here's what you do: Pass around a vintage glass jug at the reception, where guests can leave a piece of advice for the newlyweds. To add to this creative guest book — and to buy you a few cocktails on your honeymoon — encourage guests to leave a dollar with their tip.
10. Heart Shaped Love Notes
Why have guests sign a piece of paper when they could sign something that will (like your love story) stand the test of time? You and your about-to-be-forever have been searching for a collectable piece of art to commemorate your big day, and you think you finally found it.
Many online stores now offer "wedding books" made from wooden hearts. Your guests sign their names on a wooden heart. Then, you place them in a plexiglass shadow box for the couple to enjoy. This unique guest book approach doubles as a lovely piece of home decor, which can be admired throughout your marriage. Plus, unlike paper, it won't fade with age.
Find a Guest Book Idea to Relive Your Wedding Day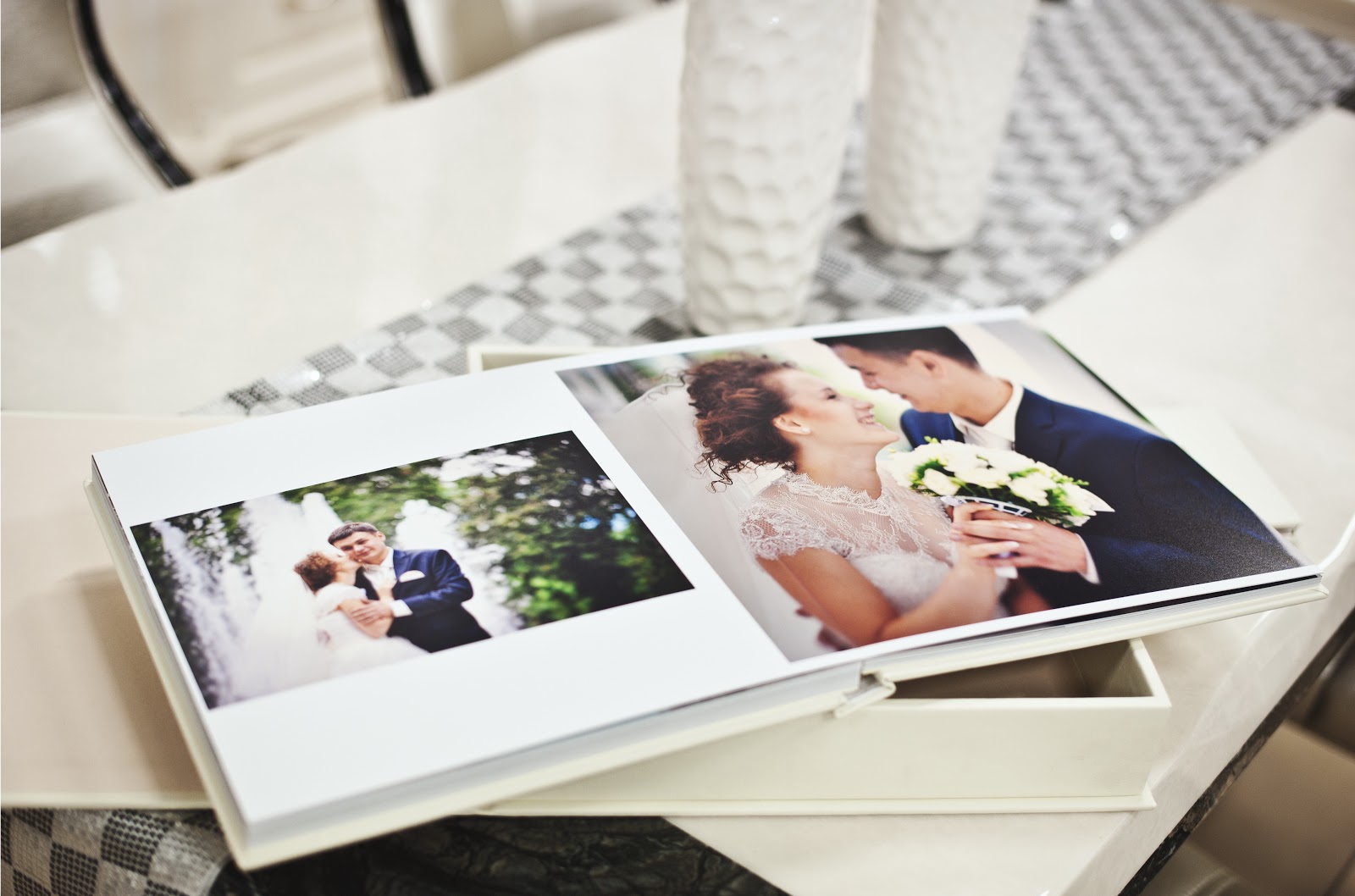 We know, we know — if it were up to you, you would continue planning your wedding forever (why do you think we entered this industry in the first place?).
Luckily, there are plenty of ways to relive your wedding day. You'll venture off on your honeymoon, pour a few mimosas to open your gifts, and cozy up under blankets as you watch your wedding video. And of course, you'll page through your wedding guest book — in whatever form you decide on — to remember the wonderful friends, family, and other loved ones who shared in your special day.
We hope these wedding guest book ideas started your wheels turning on how to best capture your wedding guests' signatures. From all of us at Greenvelope, have a wonderful wedding day.