August 13, 2019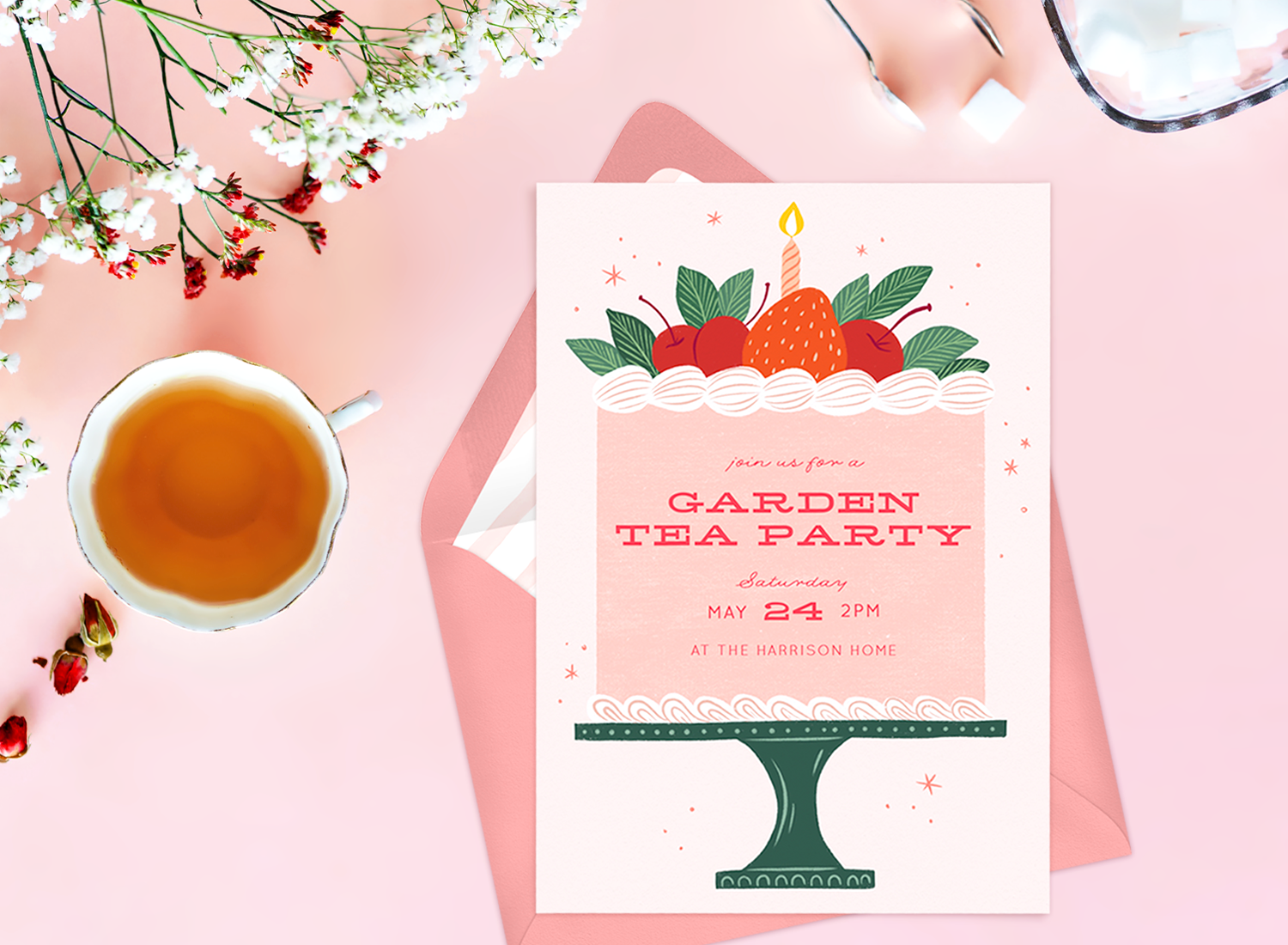 Move over cocktails, because tea is the new party theme du jour. Maybe it's our obsession with all things royal or just a desire to eat crumpets and be fancy, but tea parties are our new favorite way to celebrate all of life's special moments. They're a fun way to celebrate a whole number of events from baby showers and engagement parties to birthdays and Mother's Day brunch.
You've probably heard "high tea" or "afternoon tea" in relation to tea parties, and we want to take a minute to explore the differences between the two. After all, if you're going to throw a posh tea party à la The Queen, you want to do it right.
The mid-day affairs with lace tablecloths and dainty tea sandwiches that we typically associate with tea parties are what's referred to as afternoon tea or low tea in the UK. High tea, on the other hand, is traditionally a larger meal eaten around 5 pm that more closely resembles dinner, so a high tea party wouldn't be the same as an afternoon tea party. The more you know!
If all this talk of proper terminology has you stressed about throwing a tea party, don't worry, because it's actually easy to put together an elegant tea time soiree. A tea party is a wonderfully versatile way to celebrate everything from a rustic-chic wedding rehearsal dinner to a birthday princess tea party. Scroll through for eight tea party invitations to get you started and give you some inspiring tea party ideas.
read more…
//php greenvelope_social_buttons(get_permalink(), the_title('','', false)) ?>