January 18, 2021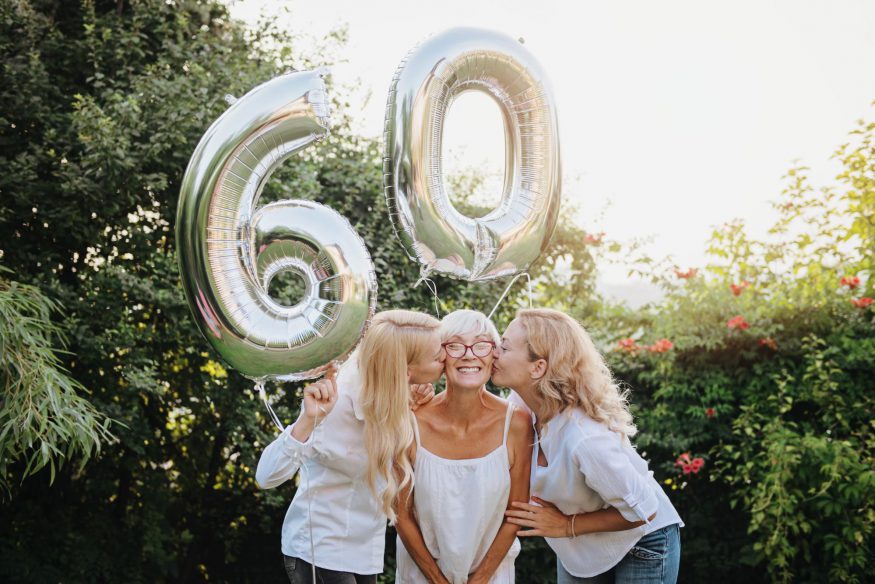 Turning 60 is a big deal. That's 60 years of laughter, wisdom, and moments with loved ones you'll never forget. It's also the start of a new decade where you can look forward to enjoying new hobbies, retirement, jet setting to foreign lands, and spending time with grandkids or furry friends. Your 60th birthday party should be a reflection of how special your life story has been.
Whether you're the guest of honor or someone looking for fun ways to celebrate your loved one's milestone birthday, we've got you covered. This list of 60th birthday party ideas includes themes, activities, and stunning invitation options.

How To Plan a 60th Birthday Party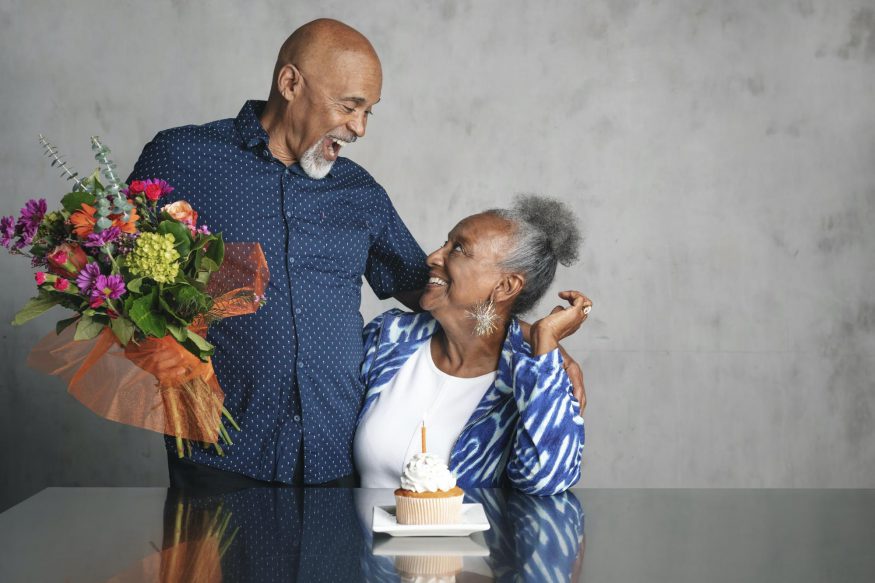 Celebrating 60 years of life can be as simple as gathering a few close friends and family for a virtual hangout or as over-the-top as a ballroom gala. When looking for 60th birthday party ideas, start by figuring out how you want to celebrate the special occasion. 
Simple gatherings will require less effort upfront while more elaborate affairs may involve working with a professional party planner or venues. If you're hosting a huge event, make sure to start the planning process 3 to 4 months ahead of time to make sure everything is in order. For simpler, laid-back celebrations, you can start planning anywhere from a week to a month in advance.
While planning a party requires some effort, it's an easy-to-handle task if you break down the process into smaller steps. Here's a quick run-through of how to plan a 60th birthday party from choosing a theme to decorating the space.
Pick a Theme
Themed parties are not only a blast but they also make planning the big day a little easier. Once you have a theme in mind, you can create a cohesive event with coordinating birthday party decorations, invitations, and party favors. Here are some 60th birthday party ideas and themes to celebrate this milestone.
Black and White Party
Celebrate the big day with a black and white party. This theme is elegant and sophisticated, plus it makes for a sleek and easy-to-manage dress code! You can host a small virtual event where guests are encouraged to dress in black and white for your Zoom call or do an in-person event at a ballroom for something more upscale. 
Casino Night
Another great 60th birthday party idea is a casino night. You and your loved ones can get dressed up and have a roaring good time while letting loose with a few games of poker or roulette. You can adapt this for socially distanced event by playing casino games online, or you can perhaps plan a real-life casino birthday trip to Las Vegas or Atlantic City.
Decade Party
Feeling nostalgic and want to celebrate an era gone by? Relive an era from the past that was extra special. Don your flare jeans and a groovy flower top for a 70s disco night or grab some high-top sneakers, splatter paint, and metallic attire for a lively 90s theme party. For a luxe touch, you can't go wrong with a Roaring 20s or a Great Gatsby party.
Diamond Jubilee
Make your celebration a royal affair with a diamond jubilee just like the royal family. Originally used to mark 60th anniversaries, Queen Victoria hosted a diamond jubilee to celebrate her 60th birthday. This 60th birthday party theme is all about glitz and glamour. Think shimmering diamonds, metallic attire, and sparkling glasses of champagne.
Set the Scene
Once you choose a party theme, it's time to think about decor that can set the stage for a wonderful celebration. Start by examining your event space — whether that's your living room for a Zoom call or a rented event space. Consider what guests will see when they arrive, where they'll eat if you're serving a meal, and where they'll mingle with one another.
Incorporate themed decor in these spaces to play up your 60th birthday. For a casino night, you can set up card tables throughout the room and adorn them with poker chips and arrange dim, moody lighting. 
For a black and white party, you may want neutral-hued ostrich feathers mixed in with the two-tone decor while a diamond jubilee calls for a glittering entrance adorned with a birthday banner or birthday sign. 
To celebrate a Roaring 20s theme, you can use glam decor that recalls the Art Deco mood of the era and glimmering rose gold for a sophisticated air.
An array of 60th birthday decorations will punch up any party, so don't skimp on this step. Consider using classic party decor items such as balloons, confetti, pom poms, and streamers. You can also create a more elaborate atmosphere with centerpieces, photo booths, party games, and personalized party favors.
Hosting a 60th birthday party with stunning decor can be as time and labor-intensive as you want. Create DIY decor to save a little money or buy party supplies from your local party store to save time. You can also find printable templates and decor as well as party supplies online from sites like Etsy and Amazon.
Have Fun With Party Activities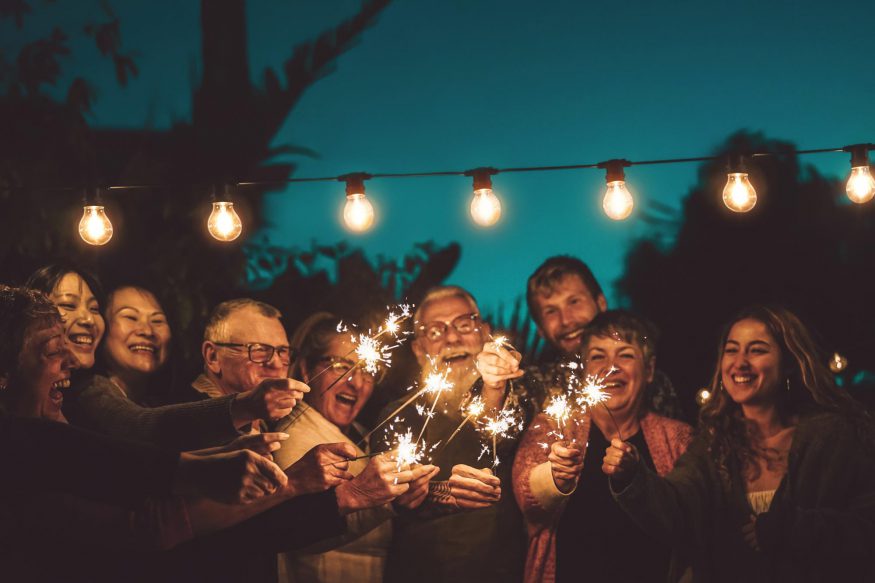 To entertain your guests on the day of the event, make sure you've planned some in-person or virtual party games and activities guests can partake in. You can pair these activities with your theme — like showing off your best dance moves from the 20s for a Great Gatsby theme or playing card games for a casino party theme. 
Another fun idea includes trivia with questions focused around the year or decade the guest of honor was born. You can ask questions or offer fun facts about the most popular singers or movies from the era and offer prizes for those who get the most correct answers.
In addition to games, you can also set up a special moment to recognize the guest of honor. You can play a slideshow of photos sharing some of the best moments over the years. You can also have the guest of honor or loved ones deliver a speech to celebrate the momentous occasion.
Indulge in Delicious Treats
When hosting a 60th birthday party, think about whether you want to serve appetizers or a full meal. Keep in mind that the more food you want to serve, the more complex the planning will be. You can choose to make all the food yourself, order from your favorite restaurant, or work with a professional caterer depending on the complexity of the event and your preferences.
No birthday party is complete without a few sweet treats. Whether you have an elaborate birthday cake, a dessert table spread, or a tower of mini cupcakes, you can have a little something for everyone. 
If the guest of honor has a sense of humor when it comes to the milestone celebration, consider funny cake toppers with sayings like "over the hill." You can also use cake toppers — such as cardstock cutouts — that pair well with the party theme.
Make It Virtual
Need to throw a 60th birthday celebration, but can't get everyone together because of social distancing rules or because everyone lives far away? No problem! You can make minor tweaks to most of these ideas so you can host a virtual event instead. 
For food, you can order special treats and have them delivered to friends and family attending the virtual party. Most major cities have food delivery options from companies like Instacart and UberEats. You can also ask guests to order their own food and drinks the day of the event and share a toast together during the virtual party. (A virtual happy hour could also be a fun way to ring in 60!)
For decor, consider preparing decorations or party favors for all of your guests and mail them out a few weeks before the virtual birthday party. Alternatively, you can send links to printable decor from sites like Chicfetti and have guests print out their own decor. Party activities like trivia and slideshows can easily be done on video call platforms like Zoom and Skype.
60th Birthday Party Ideas: Invitations That Wow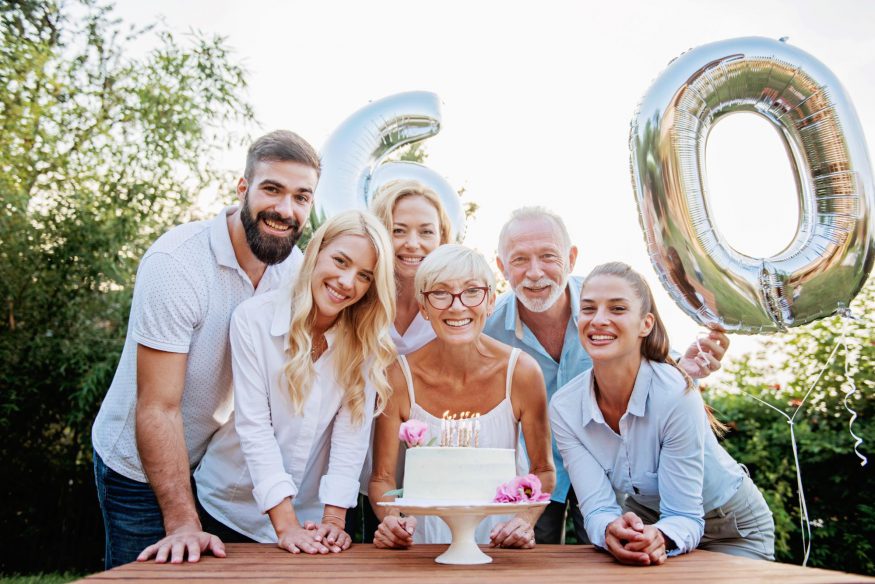 Once you have everything organized to celebrate your favorite 60-year-old, it's time to invite the guests! At Greenvelope, you'll find a fantastic variety of online birthday party invitations. From themed options that are perfectly suited for Roaring 20s parties to simple and classic styles, you're sure to find one you love. Here are a few of our favorite 60th birthday party invitations to get you started.
Golden 60 Invitation
This milestone birthday invitation features an elegant yet fun design that's perfect for marking the special occasion. The gold foil accents are perfect for Great Gatsby and Diamond Jubilee themes as well as more sophisticated 60th birthday celebrations.
Aged to Perfection Invitation
With each year, you get closer and closer to pure perfection. Celebrate 60 years of wisdom and experience with this fun birthday invite. The design makes it perfect for a speakeasy party, casino night, or even backyard BBQ to celebrate the big 6-0.
Milestone Balloon Invitation
This delightful balloon invite calls for celebration with fun and fancy gold foil and polka dot balloons. Customize the invitation by changing up the font and colors to suit the theme of your 60th birthday party.
Brushed Edges Invitation
This delicate yet festive invitation features a soft, shimmering border that adds just a hint of sophistication. It's perfectly suited for an understated yet stylish 60th birthday party. The scrawling typography adds a fun and whimsical vibe that is sure to get guests excited about the big bash.
Celebrate Each Milestone With Greenvelope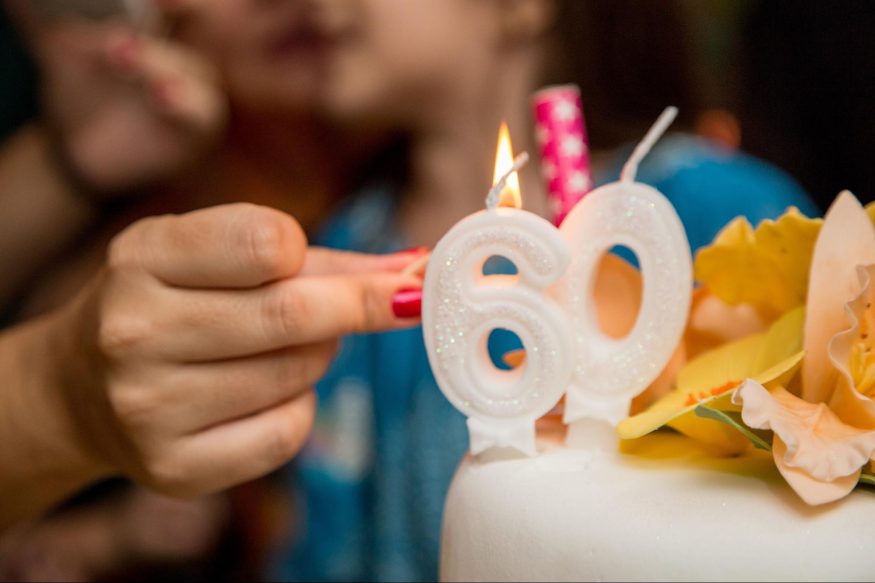 Wish a special someone a happy 60th birthday with these fun party ideas. You can also use these 60th birthday party ideas to celebrate other milestone years including a 40th birthday, 50th birthday party, or even 90th birthday celebration. 
Whether it's in-person or virtual, you can celebrate your favorite 60-year-old and make timeless memories. Once you have your plans in place, you can send your digital invitations — no need to wait in long lines at the post office and pay for postage. You can customize every design and easily send them to everyone on your list in just a few minutes. Plus, you can track RSVPs and send updates with a click of a mouse. No matter how you celebrate, the important thing is that you do.