August 5, 2020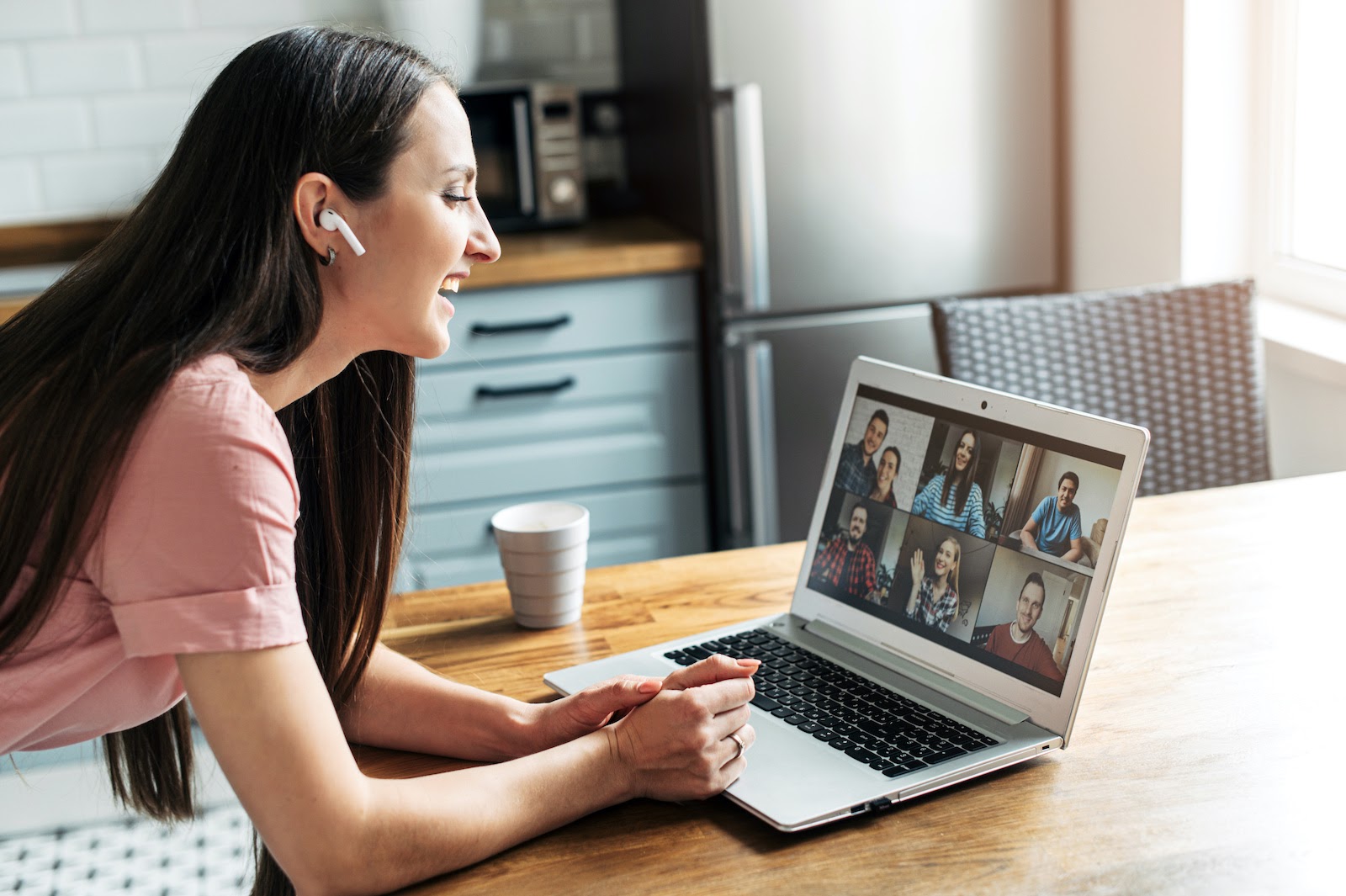 While it's easier than ever to bring people together through a video call, you might be wondering how to recreate that party atmosphere of in-person get-togethers. Virtual party games are the perfect way to add laughter and a hint of competitive fun to your virtual event.
Whether you keep it simple with a few rounds of trivia or stage a whole evening of creative activities built around your party theme, these fun games are sure to get people smiling. To help you find the perfect virtual party game, we've brought together a list of some of our favorites.

10 Fun Virtual Party Games to Try
Get the party started with one of these fun virtual party games. There's something for every crowd, whether you're big fans of Pictionary or want to battle it out on a racing arcade game.
1. Bingo
It may be a classic, but bingo is still a great game to play with friends and family. Assign everyone a bingo card, call out numbers and see who wins.
For an easy way to play bingo virtually, use a bingo card generator. If you want to get creative you could make and mail your own bingo cards to guests ahead of the party. This would be perfect for a virtual birthday party or another major celebration.
2. Trivia Quiz
Bring people together to test their knowledge with a fun trivia quiz. Theme the whole quiz to suit your celebration, or set up different rounds each with their own unique theme. This means there's something for everyone, whether they're into music or a big sports fan.
If you're looking for an app that you can download, get started with something like QuizUp where you can play together with friends. Sometimes the fun is in creating the topics and questions yourself, though, and you can even get guests involved so you're each in charge of a round of this trivia game.
3. Charades
While you'll need some space and willing guests, virtual charades can be just as entertaining as the in-person version. If you want to get everyone moving and laughing, this game is perfect.
Use a charades word generator to find challenging phrases for your teams to act out, or make your own list based around a theme of your choice. What's great about charades is that it's a team game, which makes it ideal for larger virtual gatherings or competitive battles between friends.
4. Pictionary
For another creative virtual game, try Pictionary. Get your guests into teams and watch as the opposing team tries to guess what they're drawing.
Ask guests to use a Pictionary word generator to create real-time, random words for them to draw. You can set the difficulty to make it easier or more challenging based on who's taking part in your online party. Most video calling platforms (like Zoom) have a whiteboard feature, which makes it easy for your guests to draw and guess together.
5. Mario Kart Tour
Transform your party into a fun-filled virtual game night with a few games of Mario Kart Tour. In this version of the popular classic, you can race against friends and family to see who will be crowned the champion.
Multiplayer arcade-style racing games are great for online parties because they're short and sweet, and easily accessible even if you're not a gamer. All your guests need is their smartphone or tablet plus the free app, so there's no need to invest in a Nintendo Switch. If there are more than seven of you, split into teams or stage different rounds so everyone gets a chance to play.
6. Monopoly
Monopoly is one of those iconic board games that everyone has a story about. While you can't all gather around the table for a game of classic Monopoly, you can easily transfer the experience to the virtual world.
All you need to get started is the Monopoly app on your smartphone or tablet. Here you can create private multiplayer games for your group and play with each other live. If you don't want the game to last all night, there's a quick mode that'll make it easy to keep the party moving. For a non-app version, try a free online game called Rento.
7. Jackbox Games
There are a range of Jackbox games available with something to suit most tastes. Drawful 2 is a playful take on Pictionary, while Quiplash gives your guests the chance to test their wit against others to see who can create the funniest captions.
One of you will need to host the game and share your screen, while the others connect to the game through their smartphone. If you're not sure how to get things set up, there are user guides on the Jackbox website for video platforms including Zoom and Google Hangouts.
8. Scattergories
Challenge your guests to see who can come up with the best, most obscure answers in a round of Scattergories. This quick-paced word game is a fun way to get people's creative minds whirring.
Use a free Scattergories generator to make hosting the game simple. Share your screen with your guests and watch their puzzled expressions as they try to quickly come up with the best answers. Some letters and categories are harder than others, but you can always give your guests more time or reroll if you think the letter is too challenging.
9. Heads Up!
Play the classic game from the Ellen DeGeneres show at home and see how quickly you can guess a word based on your friends' clues. This timed game is a lot of fun to play and is suitable for family groups.
Find the Heads Up! app on your smartphone and get ready to test your knowledge. There are plenty of different categories, with something that'll interest everyone. You can also play the game through the Houseparty app if there's a smaller group playing.
10. Cards Against Humanity
Bring one of the best-loved modern card games to your virtual gathering with Cards Against Humanity. The game isn't known for being family-friendly, but there is now a family version available that's suitable for kids and adults to play together.
While there's no official online version, you can play a similar digital game or download the printable version. This party game works best if your guests already have a copy of the game at home that they can play along with.
What Will You Need to Play Virtual Party Games?
While each game is different, one thing you'll likely need is a way to connect with each other by video chat. Popular options for video calls include Google Hangouts and Zoom. These are both free to use and relatively simple to understand. For a smaller gathering, an app like Houseparty gives you an easy way to start a video call and play a limited selection of games together.
Some games, like Mario Kart Tour or Monopoly, require a free app that your guests can download to their phones. To help make it easier on the day, include a note on your digital invitations to ask your guests to download and install these apps ahead of time. If your loved ones aren't tech-savvy, it may be best to stick to well-loved classics like Charades or Bingo.
Virtual Party Games Made Easy
As virtual get-togethers have become our new normal, it's easier than ever to find lively virtual party games that can transform a video call into a fun-filled celebration. Handpick a few of the games above, give them your own twist to match your party, and you'll have an evening of laughter and joy.