November 3, 2020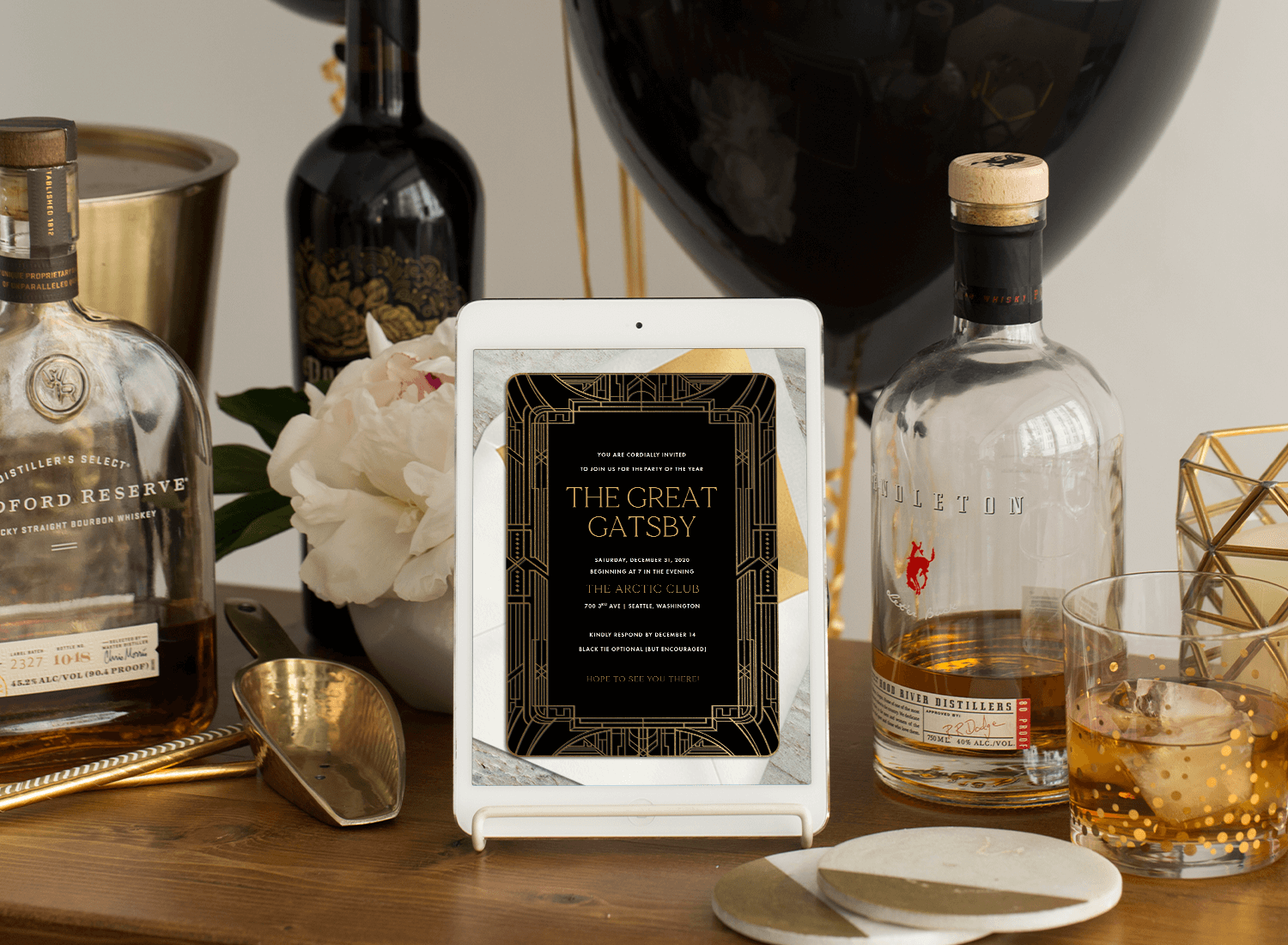 There's nothing quite as fun as hosting a themed party. Setting the stage with stunning decor, arranging delicious treats, stuffing party favors, and getting dressed up is just half the fun. One idea that never goes out of style is a Great Gatsby party or Roaring Twenties soiree.
With flapper fashion, Art Deco design, and epic dance moves, it's no surprise that Great Gatsby-inspired celebrations are having a moment. But knowing how to create your own takes a bit of party planning. Read on to find tips on how to decorate, what to wear, and how to choose spectacular invitations that will wow your guests for an evening of fun and glamour.

How To Host a Great Gatsby Party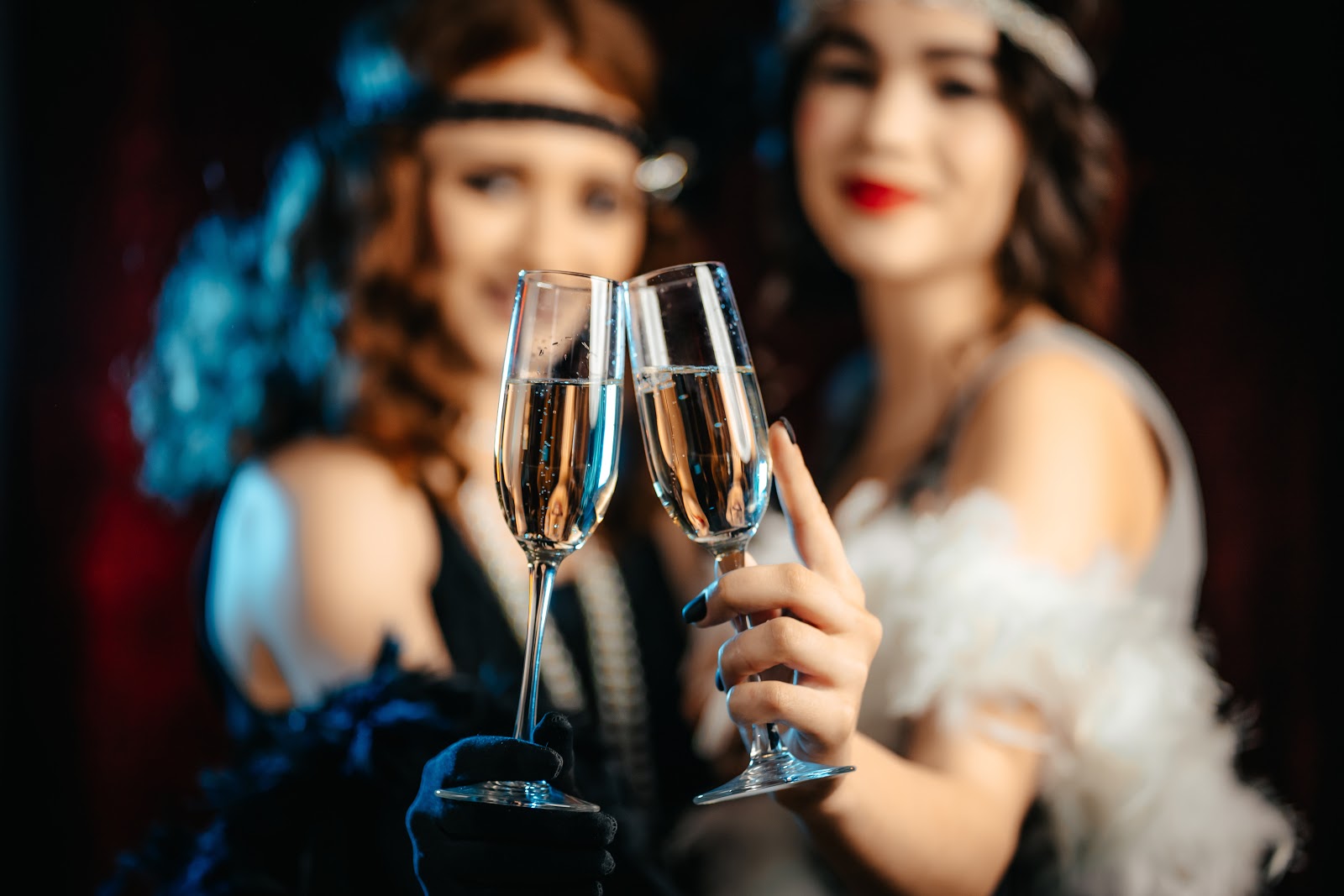 The Great Gatsby party theme draws inspiration from the 1925 novel by F. Scott Fitzgerald of the same name. This classic tale reveals the luxurious, free-spirited atmosphere of the 1920s punctuated by dancing, wildly opulent decor, and flapper fashion.
From Great Gatsby wedding parties, birthday parties, and bridal showers to New Year's Eve celebrations, corporate events, and fundraising galas, this Roaring Twenties party theme is always a surefire way to dazzle guests.
Choose a Location
You can choose to host a virtual event or an in-person Roaring Twenties party. If you're looking for a venue, look for one with a '20s sensibility. During this era, Art Deco design was at the forefront with exotic materials, vibrant hues, and geometric patterns. Elegance and opulence were the name of the game with decor ranging from paintings with Egyptian motifs to ebony tabletops.
If you're hosting an in-person party, look for a venue such as a hotel, ballroom, or museum built in the 1920s style. You can find many venues built in the '20s whether you're in Los Angeles, Austin, New York City, or anywhere in between. You can also opt for something more low-key at a speakeasy or dance hall in your area.
Look for key 1920s design concepts such as geometric prints, metallic and mirrored pieces, bold colors, Bauhaus-style furniture, and ornamental chandeliers. If you're planning on hosting the party at home, you can find a few pieces that allude to the design of the decade.
To keep things affordable, rent or buy a single focal piece, such as ornamental lighting or an eye-catching gold backdrop mirror. Alternatively, you can scour thrift stores for fun finds that will add a touch of '20s style without breaking the bank.
Set the Mood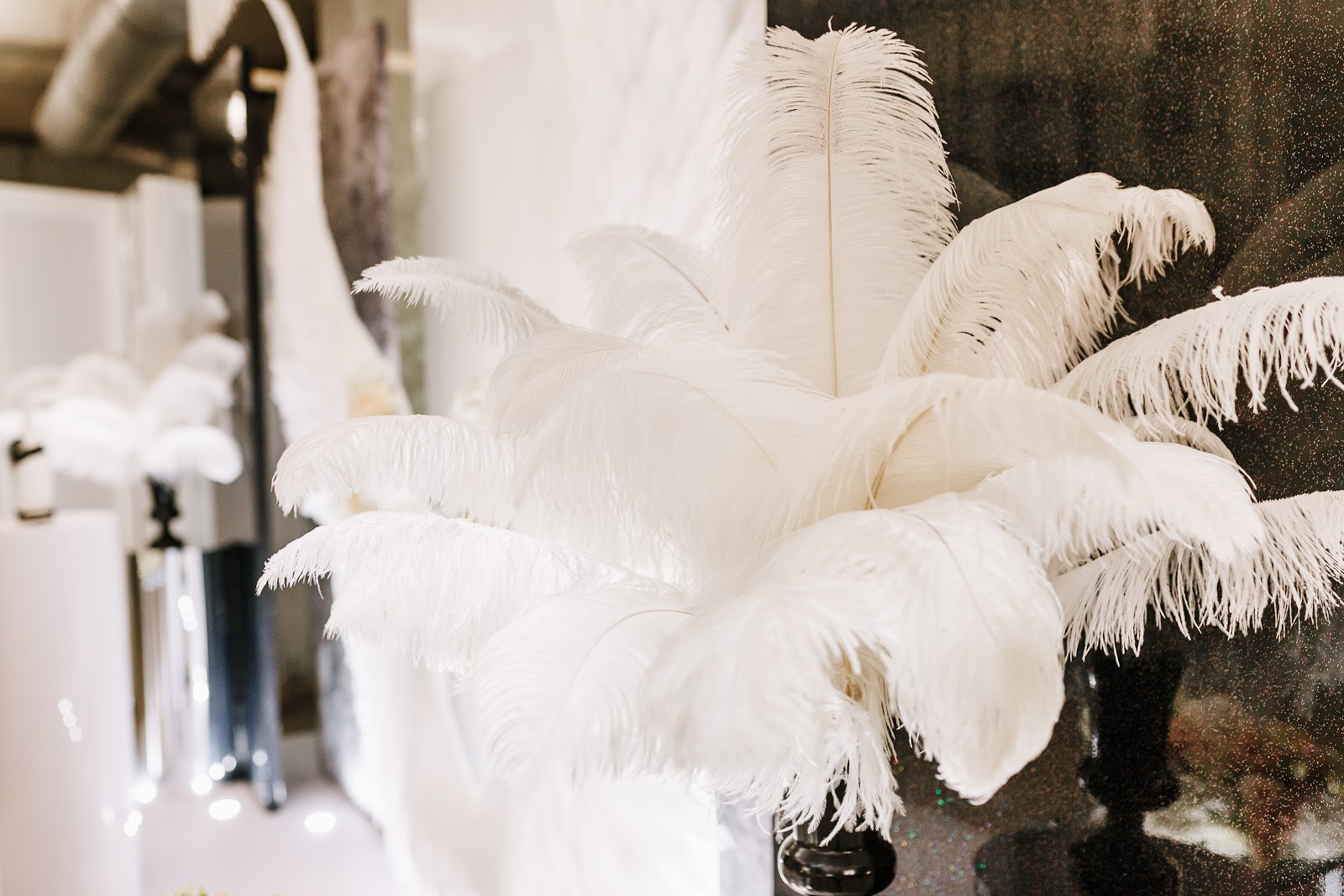 For your Great Gatsby party decorations, you can't go wrong with a black and gold color scheme and glitzy elements. That said, rich jewel tones, modern contours, and materials like leather and feathers are all at home with the decade's aesthetic.
Not sure what kind of party supplies to use? Opt for metallics such as gold foil, glittering balloons, and mirror mosaic trays. Gold foil curtains are a great option for a backdrop where guests can snap photos as they arrive just like Hollywood movie stars. You can also set up a wedding table with metallic accents such as gold-rimmed glasses and floral centerpieces dipped in gold.
Gold and black balloon arches can serve as an entryway to welcome guests. You can find balloon arch DIY kits on Etsy or order one from an event and party supply center for hassle-free decorating.
For more metallic ideas, try draping tabletops with silver and gold sequin runners and placemats. White and silver ostrich feather centerpieces add a soft hint of elegance while black and pearlescent balloons help dress up your space. You can sprinkle glittering confetti around glassware and on the dessert table and drape pearl necklaces on various surfaces for an upscale look. (You can also use pearl necklaces as fun party favors.)
Dress It Up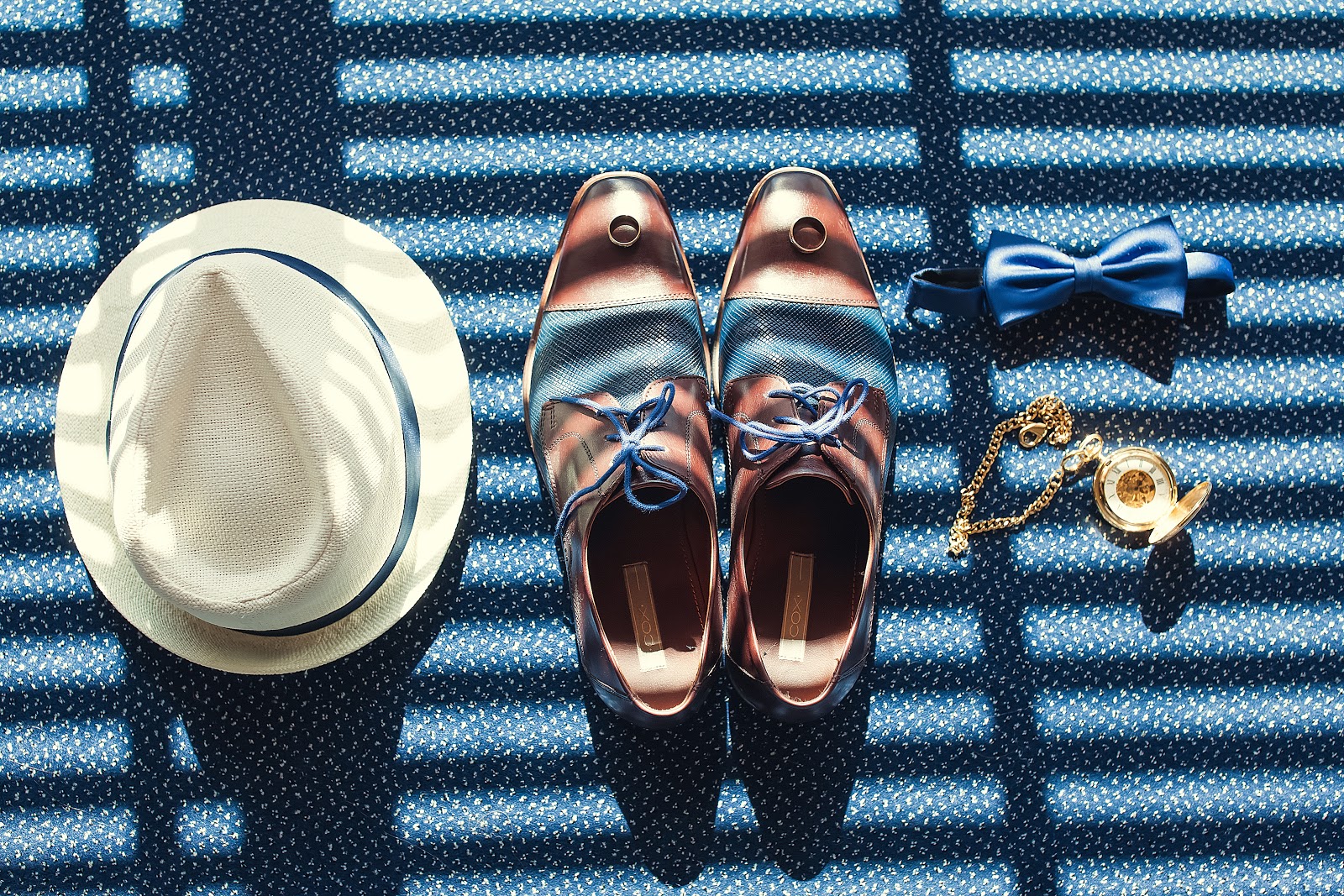 Getting dressed up is a big part of the fun of a Great Gatsby party. The dress code at these events is all about the 1920s flapper. Flapper dresses are straight, sleeveless, loose, and usually knee to ankle length. They're typically adorned with beads, sequins, and fringe, and many women pair these slip dresses with feather boas or pearl necklaces. Diamond-dripped headbands, tiaras, and gold bangles put the finishing touches on a fancy Great Gatsby party outfit.
For the dapper men like Jay Gatsby, solid suits are a must but feel free to mix it up with pinstripes, plaid, and even pastels. Dress up a pair of slacks with a dinner jacket, add a flashy bowtie, and pop on a fedora to take the outfit to the next level. Again, the era was all about having fun and letting loose, so don't be afraid to take fashion risks here.
Queue the Music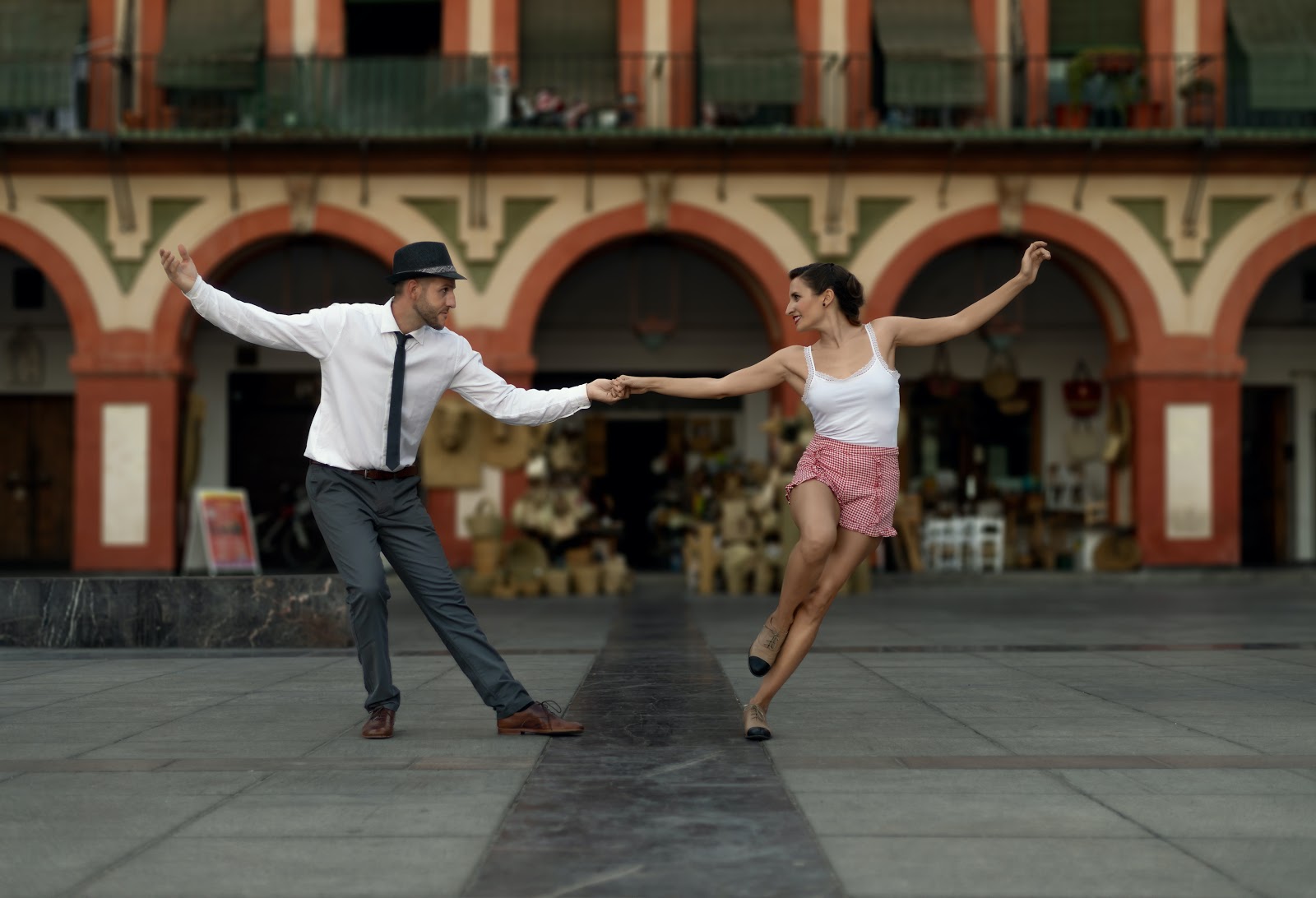 The Great Gatsby party theme leans heavily into jazz, dancing, and artistic flair. Complete your Art Deco party decor with music that'll have guests grooving all night long. Jazz, blues, swing, and Broadway music are all styles relevant to the decade. Choose music from these genres and your guests will be dancing late into the night. You might even want to hire a pro to teach guests how to do the most popular dance moves from the '20s, including the Charleston, shimmy, foxtrot, and lindy hop.
For an effortless DIY approach to music, play the soundtrack from the 2013 Great Gatsby film directed by Baz Luhrmann. It features popular stars including Beyonce, Jay-Z, and Andre 3000, and the hit song "A Little Party Never Killed Nobody." The soundtrack is the perfect modern accompaniment as it blends classic jazz with contemporary hip hop. For something a little more traditional, check out this list of popular 1920s songs to play at your Great Gatsby party.
Invite Guests To Your 1920s Party in Style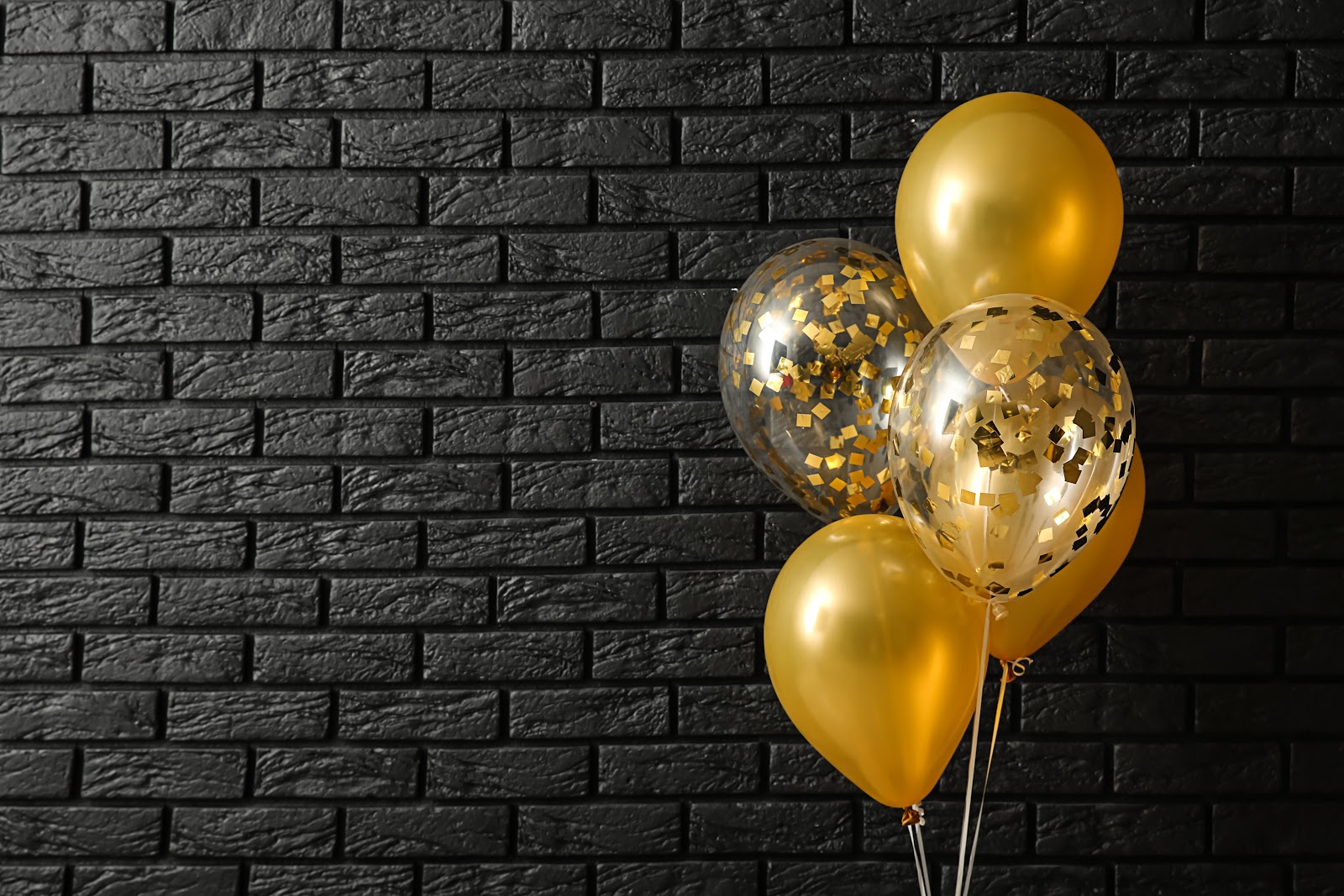 Whether you're hosting a 1920s themed wedding or a Great Gatsby-inspired birthday party, the fun begins with a stunning invitation. At Greenvelope, you'll find numerous online invitations that you can customize—wedding invitations, birthday invitations, anniversary invitations, and beyond. Here are five fabulous Gatsby-inspired designs to get you started.
1. Art Deco Milestone Invitation
This Art Deco invitation features cubist lines and skyscraper designs that were popular in the 1920s. The minimalist background and swanky accents (hello, gold foil) are perfectly suited to a Gatsby-esque celebration.
2. Classy Cocktails Invitation
This modern invitation is inspired by the glamour and elegance of the 1920s. Featuring gold foil accents and an Art Deco bottle and cocktail glass, it's a great way to invite friends over for a Gatsby party or an evening out on the town.
3. Jewel of the East Invitation
Exotic elements and intricate designs are signatures of the Roaring Twenties. This Bombay-inspired invite features skyscraper motifs and exotic birds, making it perfect for Great Gatsby theme parties.
4. Art Deco Oscar Party Invitation
This Hollywood-inspired invite features Art Deco frames and modern text to inspire guests for a night of Roaring Twenties fun. Customize it with different background colors and fonts to make it all your own.
5. Mod Geo Foil Invitation
This classic and chic invite is the perfect choice for Great Gatsby-themed weddings, birthday parties, and bridal showers. The muted color palette is unexpected while the sleek design, sharp lines, and metallic touches emphasize the era's luxurious design.
Take Your Party to Gatsby-Level Glamour
Throw a successful Great Gatsby party from start to finish with these handy tips and ideas. Start by choosing a beautiful digital invitation from Greenvelope and customize it by changing up the color, font, and message. Once you've sent out the invitations, you can begin planning all the party elements, including your venue, decor, dress code, music, and entertainment. However you decide to host your Great Gatsby party, it's sure to be one for the books.