January 11, 2021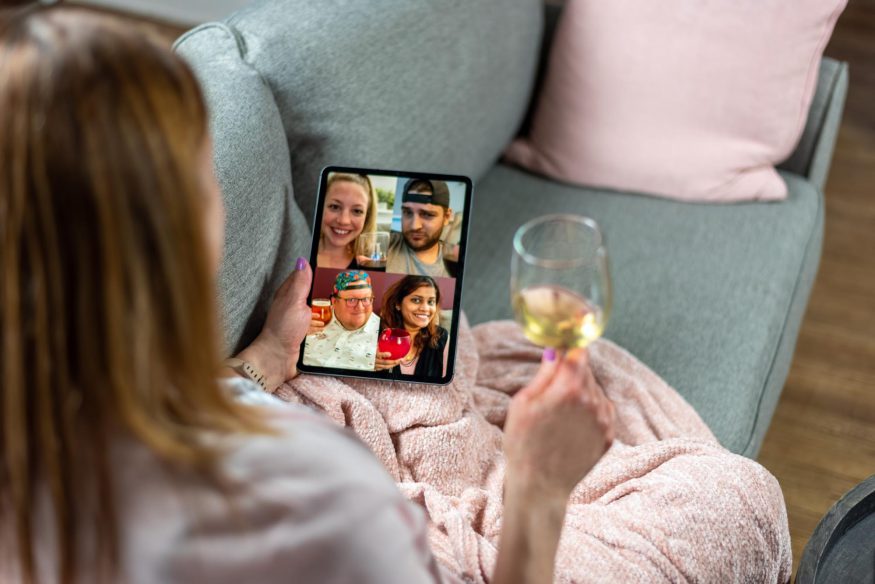 Time to get happy! OK, we'll admit that at the beginning of the pandemic, we all went a little overboard with virtual happy hours and online dinner parties. Between staying in touch with our loved ones and trying online team building activities for our newly remote jobs, it seemed like everyone had three virtual happy hours a week. 
If you didn't have virtual event fatigue by month two of COVID quarantine, then you are a social superstar. But, as coronavirus has carried on, many people have gotten pickier about which virtual events they're willing to attend. 
If you want your guests to get excited about your online happy hour, you need to stand out from the crowd. (This is especially important for companies that want their team members to have real fun, not just mandatory fun.)Â 
So, we've gathered up our favorite virtual happy hour ideas to help you knock the virtual socks off your guests. Even if your guests have been to a dozen virtual happy hours, they've never experienced a happy hour like this before. 

How To Host a Virtual Happy Hour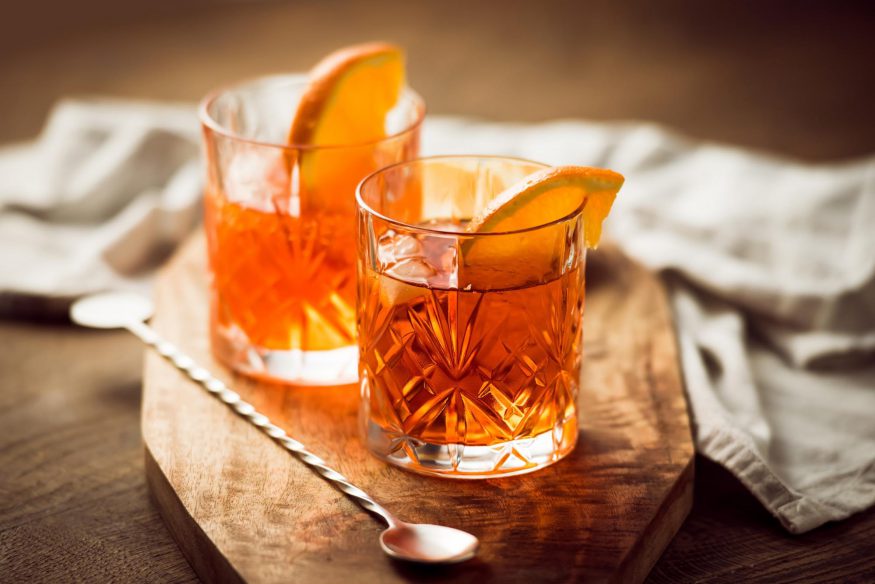 Hosting a virtual happy hour is similar to hosting an in-person happy hour, except that instead of a physical location, you'll need to choose an online location where you can host your virtual party. Start your planning by choosing a virtual meeting space.
Choose a Platform
There are a lot of video conferencing platforms out there. Here's a quick guide to each option so you can find the best features for your event.
As part of your party planning research, try a few (or all) of these apps to see which one you like best. Once you've decided on a platform, you can move on to planning the fun and games. 
Plan a Virtual Happy Hour Activity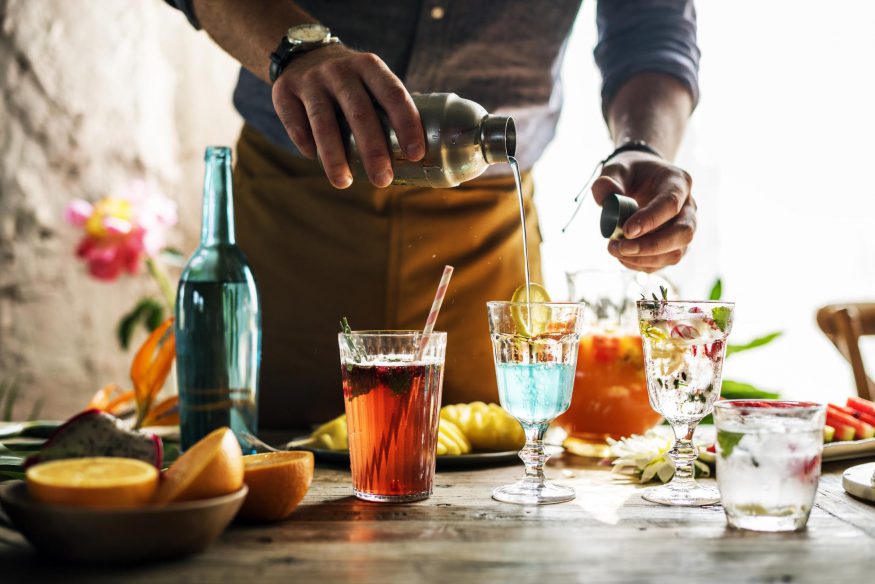 Now that your event is organized, you can take it to the next level by planning some unforgettable activities. Here are a few virtual happy hour ideas that guarantee everyone will leave the event feeling extra happy.
Signature Cocktails 
Alcohol is the ultimate icebreaker. For a fun activity, pick out a cocktail recipe for your event, send everyone the ingredient list, and mix it up together. If you're hosting a company happy hour, consider sending team members a care package with all the ingredients they'll need. 
Look for recipes that are still exciting without the alcohol so anyone who doesn't drink can whip up a mocktail version. Here are a few ideas for your signature cocktail recipe:
Spice up your margaritas:

This

Fiery Habanero Margarita recipe

is made with tequila, lime juice, agave syrup, and a habanero chile. The spice provides a beautiful contrast to the sweet and sour flavor or your standard margarita. 

Try a new twist on an Old-Fashioned:

For anyone who's thinking, "don't mess with a classic," we'd like to offer this counterpoint — everything's better with chocolate. That includes this

Cocoa Old Fashioned

. 

Make the most refreshing gin cocktail:

A splash of lemon juice and a bit of rosemary syrup make this

rosemary gin fizz

the perfect summer beverage. Transform it into a winter cocktail by swapping out the lemon juice for cranberry juice.
Cocktail Classes 
Lean into the cocktail party-theme with a cocktail class. Similar to an online cooking class, an online cocktail class is an instructor-led event. In this case, a professional mixologist will show you how to mix up a few adult beverages. This will save you the trouble of choosing your own signature cocktail, and it's a good activity for larger virtual happy hours. 
Wine or Beer Tastings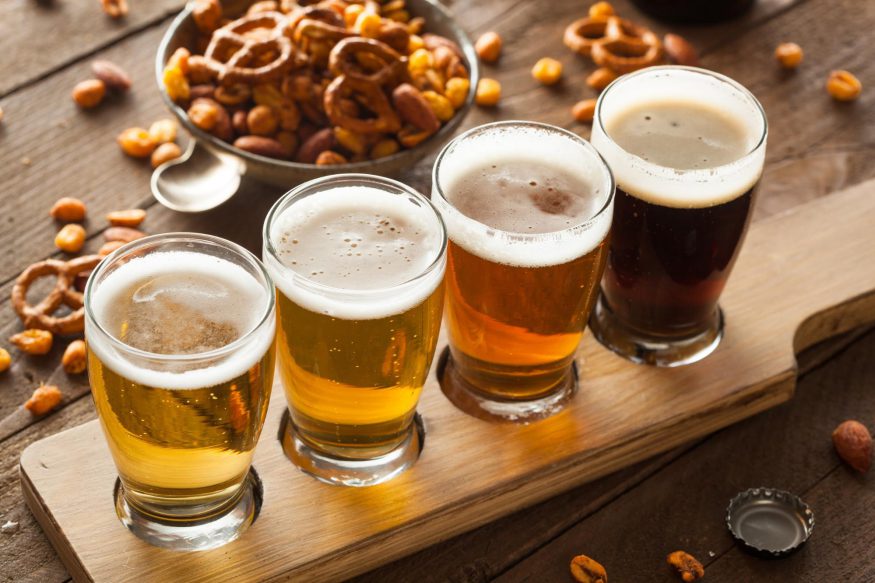 A tasting is a great happy hour theme because it gets the conversation flowing. Send everyone a list of wines or beers to purchase (or better yet, send them the wines and beers ahead of time), try them together online, and compare notes. 
To make things easier (and avoid the tragedy of everyone opening big bottles of wine only for it to go bad in a few days), look for wine in mini bottles and beer that can be purchased by the bottle as part of a build-you-own six pack.
Virtual Happy Hour Games
The simplest way to host a fun virtual happy hour is to organize some online games. You can offer bragging rights for the winner or have an official prize (ideal quarantine prizes include a food-delivery gift card or a bit of old-fashioned entertainment like a board game or puzzle).
Here are some easy online games that'll turn your virtual happy hour into a game night:Â 
After you've decided on your favorite virtual happy hour activity, it's time to create your guest list.
Organize Your Guest List 
You probably have an idea of who you want to invite — your closest friend group, your loved ones, or your remote team members. The tricky part is choosing how many people to invite. 
Unlike an in-person event where guests can break off into smaller groups and mingle, in a virtual event, everyone has to listen to one person at a time. Keep things manageable and make sure each guest gets a chance to talk by narrowing your guest list down to 20 people or fewer. 
For a guest list larger than 20, plan an activity that guests can participate in even if they don't have the floor. (You'll find lots of fun virtual happy hour activities below.)
Pick Your Date & Time 
If you're planning a company happy hour, host it during work hours (like the last hour of the workday on a Friday). This gives your team members a welcome break, shows respect for their work-life balance, and ensures that everyone will be able to attend.
If you're planning a virtual happy hour for friends and family, poll the people on your guest list to see when they're free. Aim to host your event in the evenings or on the weekend if most of your loved ones work from 9 to 5. 
Send Your Invites 
It's a virtual event, so why not kick off your happy hour virtually with online invitations. Online invites allow you to include a link to your video conferencing platform and collect RSVPs. These are three of our favorite options for virtual happy hour invitations:
1. BYOW
This invite's cheeky play on BYOB will let guests know that they'll be poppin' bottles — virtually. 
2. Retro Cocktails Invitation
This 60s-inspired design will announce your "Happy hour from home" and might encourage all your guests to mix up their favorite martini. 
3. Quarantine Responsibly 
Emphasize the best thing about a virtual happy hour — no one has to drive! — with this tongue-in-cheek invitation.
Have So Much Virtual Fun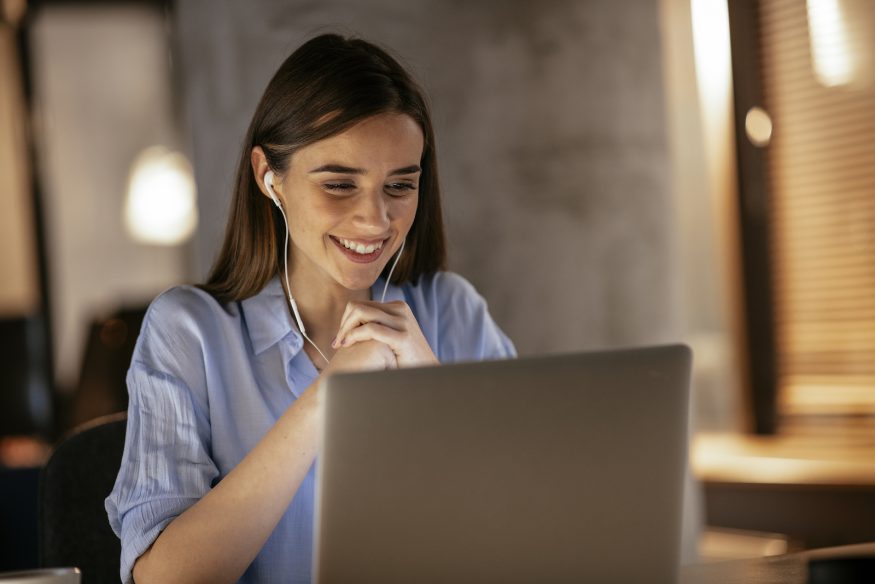 Use these activities and party planning tips at your next virtual happy hour, and it'll blow all your other online get-togethers out of the water. Virtual happy hours are ideal social distancing events, but we think they're good for so much more. 
More teams are going remote and more of our loved ones are spread across the country than ever before. Virtual happy hours give us a way to stay connected, and we hope they're here to stay — especially now that you've become an expert virtual party planner. Now go ahead and spread some virtual happiness!