October 20, 2022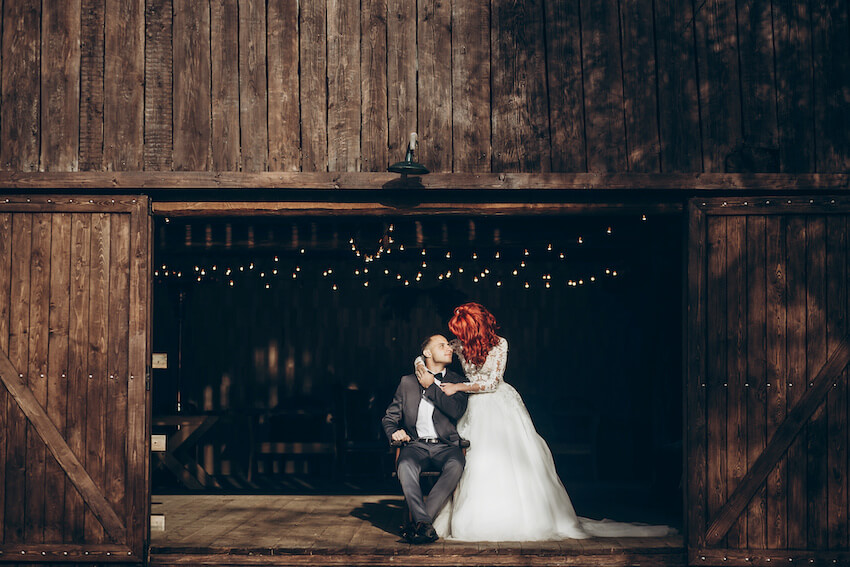 Farms aren't just places where delicious crops are grown — some can also be wonderful wedding venues. Whether it's inside a barn or outdoors across acres of land, farm weddings offer beautifully rustic vibes and a welcoming atmosphere. From finding the right venue to deciding on a style and color scheme, we have everything you need to start planning the ultimate farm wedding.

Planning Your Farm Wedding in 12 Steps 
A farm provides the perfect backdrop to celebrate your wedding day. And because there are so many options when it comes to farm weddings, you can decide which elements you want to include — from interacting with real animals to serving a farm-to-table menu. Get inspired by these farm wedding ideas to turn your dreams into reality. 
1. Find a Farm You Love
Before you can start planning your decor and activities, you'll first need an incredible venue. Tour some of the farms that offer weddings near you, or look for expert advice on barn wedding venues farther away. 
Farms are ideal as they have rustic barns, a boho feel, and plenty of space for you and your guests to relax and have fun. If you choose a working farm, you can also likely enjoy benefits like farm-to-table food, mini tours, and adorable animal neighbors.
2. Decide on an Indoor or Outdoor Wedding Ceremony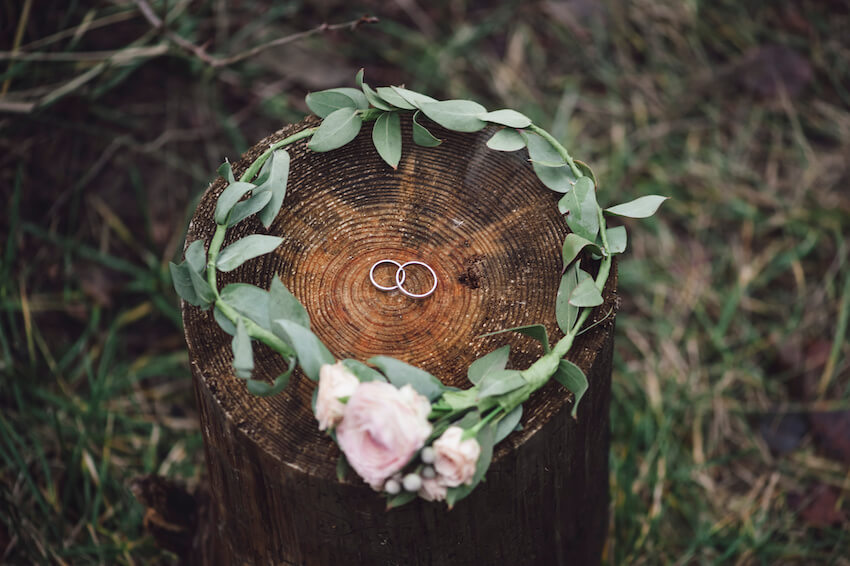 Depending on the venue, you'll likely have the option of hosting an indoor or outdoor wedding ceremony with the same option for the reception. Both have their benefits, and it's up to how you'd like to style your special event and what kind of atmosphere you want for your big day. 
An indoor barn wedding can feel warm and cozy, with antique decorations and traditional farm decor adding to the effect. Hosting your ceremony or wedding reception outside gives a sense of freedom and space that can also work well for cocktail hour. 
3. Consider Your Guest List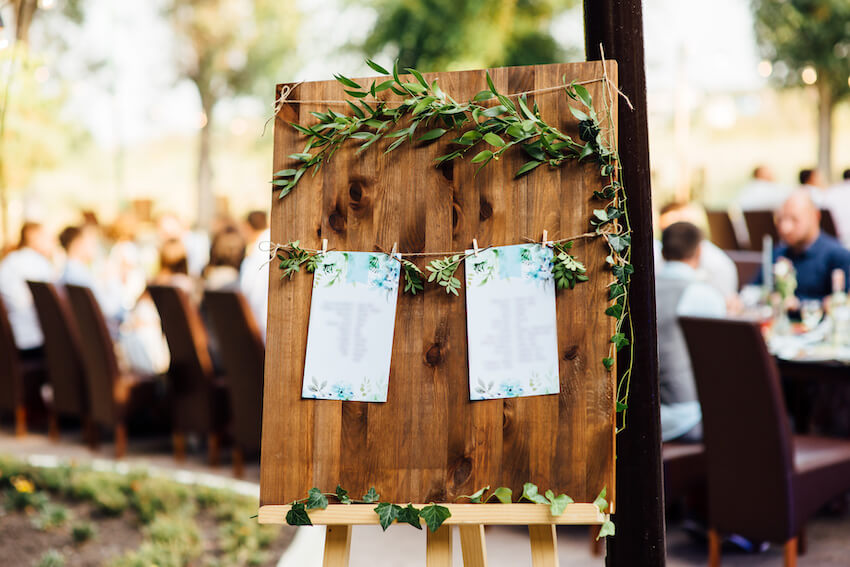 One of the major benefits of a farm wedding ceremony is that you can often fit as many guests as you like. Farms come with plenty of space for even the largest of guest lists — especially if you host your celebration outdoors.
However, your wedding budget will likely determine how many people you invite. Small weddings are also ideal for farm venues. You can create beautiful and dramatic wedding photos with a small group set against the vast fields, barn, and rustic spaces. 
4. Choose a Farm Wedding Style
Most of us think of farms as the perfect rustic wedding venue, but they can also be transformed to match other wedding themes too.
Stick with a traditional rustic look, or add some handcrafted touches for more of a boho wedding feel. Stage a seasonal wedding with in-season flowers, crops, and a matching color palette, or host a vintage-themed celebration instead. Whatever your style, there's a way to work it into the farm wedding setting to create something magical. 
5. Simplify with Farm Wedding Stationery
Whether you've gone for a traditional country wedding theme or a contemporary boho feel, chances are you'll want your wedding stationery to match your wedding theme. But rather than spending a fortune on paper invites (and postage), consider inviting your loved ones with online invitations that you can send in a matter of minutes.
Greenvelope offers hundreds of wedding invitations that you can customize for a truly unique design that's worthy of your special day. Plus, you can easily track RSVPs, send updates, and ask questions from an easy-to-use dashboard.
6. Set the Mood with Lighting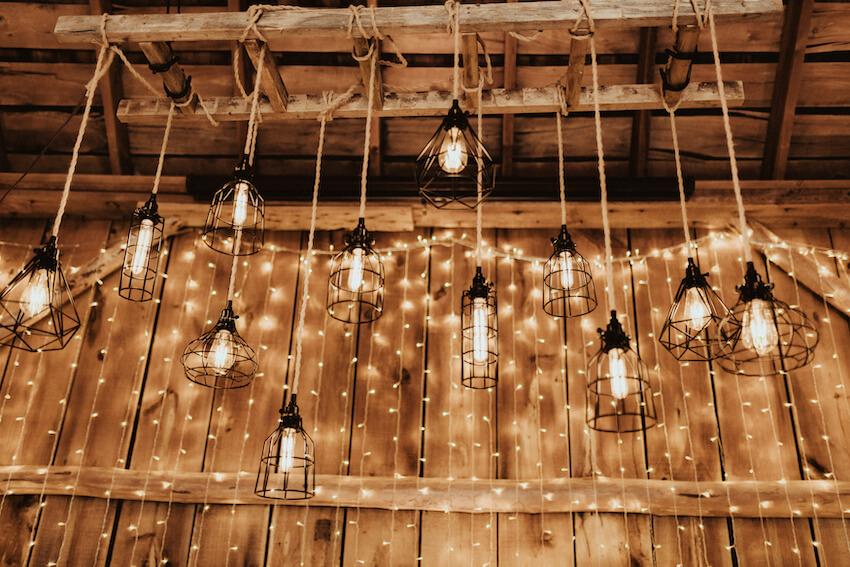 Farm weddings always feel warm and welcoming, and much of that comes down to the bucolic setting. But lighting also plays a key role. Create an atmosphere with warm, yellow-toned lights — think Edison bulbs or other caged bulbs hanging from a rustic barn's ceiling. 
Get those cozy vibes by decorating tablescapes with candles and elegant candelabras. Use lanterns dressed with foliage to create functional centerpieces or to dress the aisle. String lighting also creates a warm atmosphere — spread these little lights throughout the barn, over tables, and outside between trees to add some magic. 
7. Be Inspired by the Seasons
Working farms are known for their produce, and that's often guided by the seasons. Follow this trend and use the seasons as inspiration for your wedding colors, decor, wedding attire, invitations, and menu. 
A spring farm wedding calls for pastel tones, delicate bouquets, and wedding photos staged in meadows of blooms. Summer brings an opportunity to feature brighter tones, colorful fruits, and outdoor party games. For a fall wedding, incorporate rich colors, pumpkins, and hot beverages. A winter wedding might feature snowy landscapes, holiday decor, and a hearty meal.
8. Plan a Locally Sourced Menu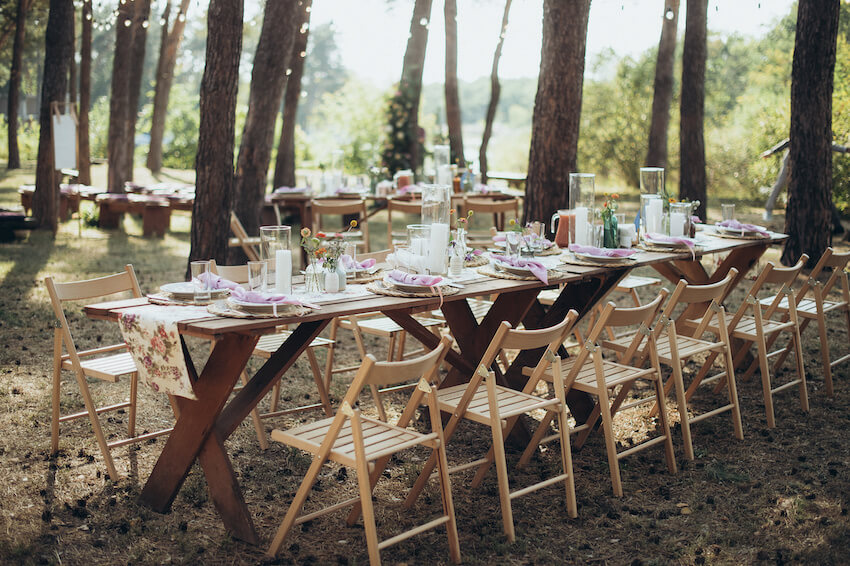 There's nothing fresher than farm-to-table food. Take inspiration from your surroundings and create a menu filled with locally grown food — from the very same farm, if you can.
This is a lovely way to honor the farm's purpose and celebrate the role of agriculture in our daily lives. Plus, it gives you a chance to enjoy some of the freshest, most delicious food around. Work with the farm or your wedding planner to create a menu that's not only delicious but also showcases the very best from the local community. 
9. Host Outdoor Activities
With so much outdoor space, it'd be a shame not to make the most of it. Whether your ceremony takes place indoors or outdoors, look for ways to feature the vast outdoor space with some games and activities. 
Depending on the time of year, you could plan outdoor party games like horse shoes and cornhole. In the colder months, gather outside to enjoy s'mores by a fire pit. If it's a working farm, ask if there's an opportunity for a short tour to get up close with some of the animals for a unique wedding reception activity. 
10. Capture the Farm Atmosphere in Your Wedding Photos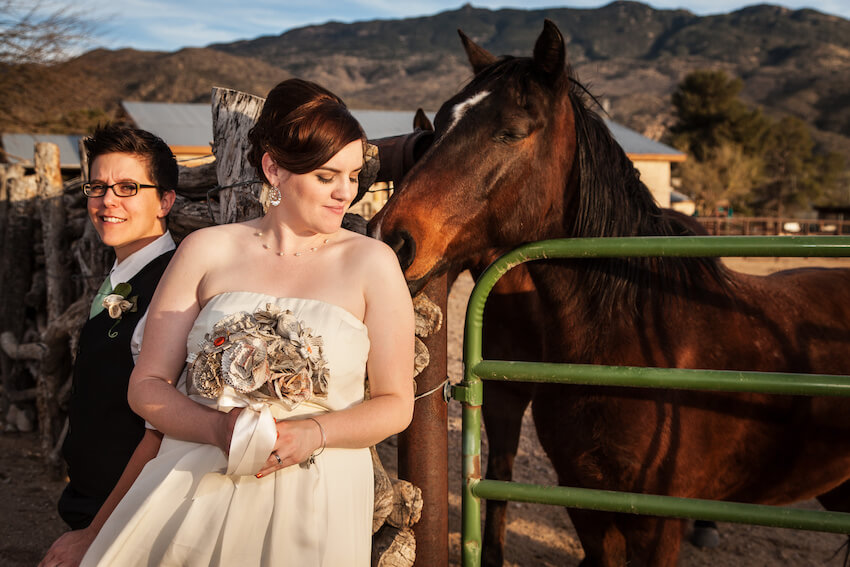 Farm weddings are beautiful places that present you with many ways to create memorable wedding photos. Work with your photographer to make a short list that takes in all your favorite features of the farm. 
Pose for photos inside the barn alongside traditional decor, with some family photos staged in front of your barn wedding venue. Explore fields and meadows and capture the natural beauty in the background for your portraits. You could even see if taking photos next to some of the farm animals is an option. Whatever you decide, you're sure to walk away with stunning photos from your special day. 
11. Hand Out Themed Wedding Favors
Wedding favors are the perfect way to say thank you to your loved ones for making the day feel even more special. Go beyond the basics and treat your guests to themed wedding favors for a fun way to remember the day. 
There's no shortage of rustic wedding favors that match a farm wedding theme. Send your guests home with mini pots of honey, jam, or other produce made at the farm itself. Wildflower seed bags are another lovely choice, and you can make this seasonal — choose seeds or bulbs that your guests can plant at home right away. 
12. Stay for the Weekend
It's a shame to wave goodbye to such an incredible event space after just one day. If it's something that the wedding venue offers (and your budget can handle), extend your stay for a few days. 
Many farm wedding venues offer cabins or converted barns to stay onsite. This is perfect if you want to host a wedding weekend for your loved ones or if you want to kick off your honeymoon with a night on the farm. Enjoy a delicious breakfast, explore local trails, and even join in on some working farm activities if they're on offer. 
Beautiful Invites to Match Your Farm Wedding Theme
There's something for every type of farm wedding in our collection. Enjoy pastel florals for a spring wedding, a moody treescape for a winter farm wedding, or a variety of other farm-friendly designs for your big day. Here are a handful of our most loved rustic wedding invites. 
Rustic Vines Wedding Invitation 
This Rustic Vines wedding invitation is ideal for a farm or ranch wedding. The beautifully illustrated vines and rustic-inspired color palette match so well, and it's great if you want foliage but nothing too floral. 
Rustic Evening Wedding Invitation
We love the cozy yet bold look of this modern wedding invitation. With a barn door, string lighting, and delightful fonts, it's perfect for a rustic barn wedding. Stick with this color scheme, or add some more color with the help of our designers. 
Vintage Charm Wedding Invitation
The hand-drawn floral illustrations in this Vintage Charm wedding invitation instantly catch your attention. The vintage-inspired colors and delicate florals are ideal for a boho farm wedding, and you can customize the colors to match the season. 
Design Your Dream Farm Wedding
Your ultimate farm wedding isn't far away when you use these farm wedding ideas to plan a memorable celebration. With your wedding theme all set, don't forget to look for invitations to match. Greenvelope's rustic wedding invitations are ideal for a farm wedding. Choose your design, customize the layout, colors, and wording, and you have an invite that'll get people excited about your big day.