July 19, 2023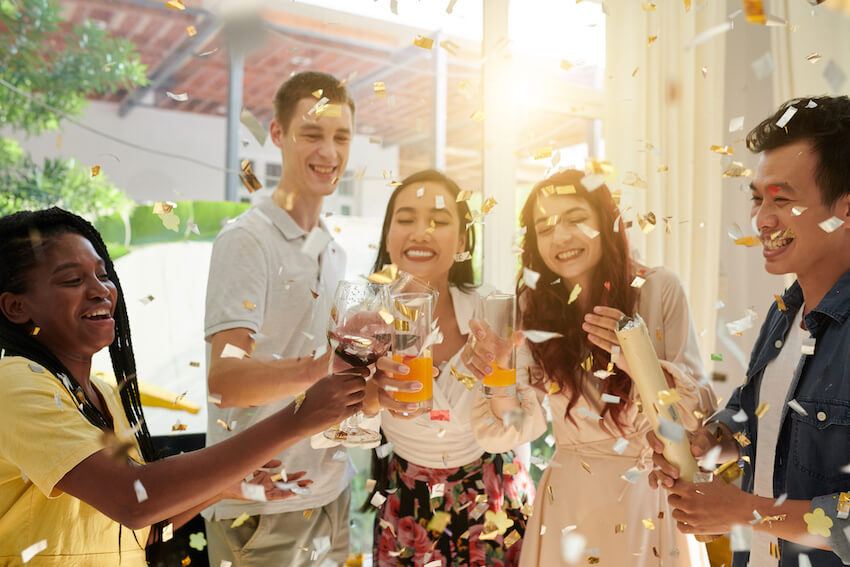 Planning a 23rd birthday party? Known as the Jordan Year — in homage to the GOAT Michael Jordan and his basketball number 23 — this age isn't an official milestone birthday but it's certainly worth celebrating. 
To kickstart the festivities, check out these 23rd birthday ideas, including digital invitation designs to excite guests about your celebration.

23rd Birthday Ideas for a Picture-Perfect Celebration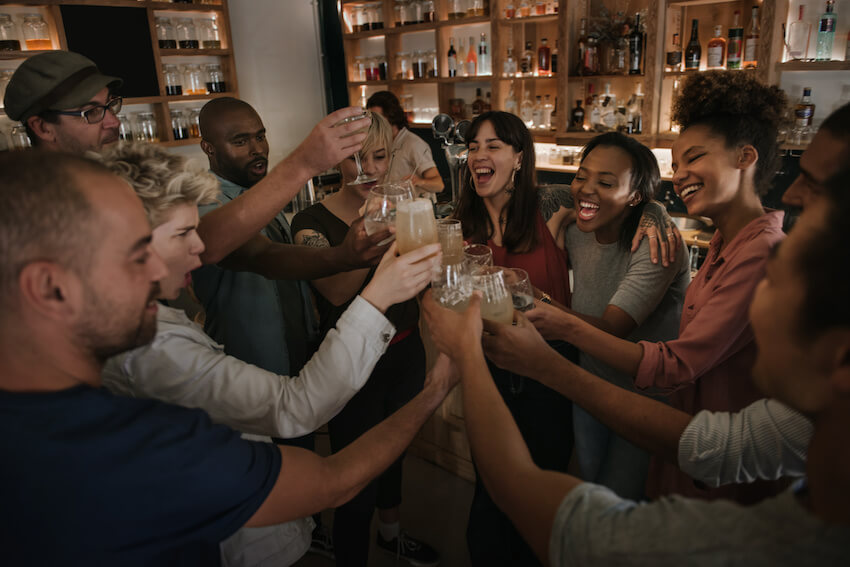 With these 23rd birthday party ideas, you're in for a good time. Whether you want a casual celebration that doesn't involve a lot of fuss or prefer to go over the top, here are some fun things to do and 23rd birthday ideas to celebrate turning the big 2-3.
1. Plan a Brunch and Bubbly
Invitation Inspiration: Lovely Rose Bouquet Invitation
Celebrate your 23rd trip around the sun with a late morning of sipping mimosas and dining on omelets and waffles with your favorite people. Plan your brunch party at your place or let a local restaurant do the work for you.
2. Host a Theme Party
Nothing is more fun than a themed birthday party and there's no shortage for a Jordan Year soiree. Choose a retro theme like an 80s party or 90s theme party if you love vintage vibes or consider a theme based on your favorite musician, movie, or TV show. Ask guests to come in costume if you really want to take the theme up a notch or just use the theme as a guide for your party decorations.
3. Get Creative With a Pottery Class
Invitation Inspiration: Terrazzo Invitation
Try something new and make a gorgeous creation by taking a pottery class for your b-day. Stop by a local pottery shop and see if they offer private events — they might even allow drinks for a sip and pottery celebration. Best of all, the hand-made creations make a perfect DIY 23rd birthday gift for yourself and your guests also get a keepsake. 
4. Hang Birthday Decor
Get in the spirit with birthday party decoration classics like balloons, streamers, and confetti. Look for birthday balloons that spell out the number 23 or opt for metallic balloons for a hint of glam. 
Suspend a birthday banner above the entryway of your event space to greet guests. If your party includes a sit-down meal, set out centerpieces to dress up the tables. You can add fresh flowers to modern vases for an artistic vibe or set out photo frames with snaps of you and your loved ones. 
5. Splish Splash at a Pool Party
Invitation Inspiration: Bookish Mermaid Invitation
Keep it cool with the ultimate pool party. Games like water polo, flip cup, and corn hole can entertain guests while you soak up the sun. If you have a birthday during the colder months, consider going to an indoor pool, waterpark, or recreation center where you can enjoy water slides without freezing.
6. Visit an Escape Room
Looking for a challenge when it comes to 23rd birthday ideas? Get competitive with your best friends in an escape room. You'll have an hour to get out of a locked room by breaking the code to puzzles and fun games. It's a great option if the weather isn't great on your birthday or if you love being creative and playing games.
7. Enjoy an Epic Road Trip
Invitation Inspiration: Girls Getaway Invitation
Celebrate turning 23 with a road trip that'll provide memories to last a lifetime. Gather your besties and take a trip out to Area 51 for some UFO sightings or visit a haunted ghost town if you enjoy spooky vibes. 
For a mountain escape, head to the Rockies, the Appalachians, or Sierra Nevada, and be sure to hit National Parks along the way. There are also plenty of beach options and city-themed trips depending on your preferences.
For a fun 23rd birthday gift idea, consider buying matching T-shirts to commemorate the event. You can also order custom luggage tags or personalized snacks to enjoy on the ride.
8. Have Your Cake (or Cupcake) and Eat It Too
Celebrate like royalty and order custom cupcakes or an over-the-top birthday cake. Match the dessert to your party theme or choose a color scheme you love. For a seriously sweet sensation, get a couple of friends together and head to a bakery before your birthday to do a tasting before choosing the one you want.
9. Host a Birthday Dinner Party
Invitation Inspiration: Contemporary Chic Invitation
Celebrate your 23rd birthday party with a fantastic dinner party. Set up a spread at home and invite friends for a catered meal or perhaps a potluck party. If dining in isn't for you, head out to a restaurant you've been eager to try.
10. Rock All Night With Karaoke
Make it a very happy 23rd birthday by belting out your best and baddest karaoke tunes. Whether you download a karaoke app and sing with friends at home or head to a local dive bar for karaoke night, you'll usher in 23 with plenty of fun. You could even turn it into a competition and give the winner a special prize.
11. Go to a Concert
Invitation Inspiration: Gig Poster Invitation
Celebrate your special day by heading to a concert with your closest friends. Whether you choose to go to a big-name show or prefer to see a local band perform, you'll make memories to mark this special b-day moment.
12. Plan a Birthday Photoshoot
Plan a professional birthday photoshoot with your best friends to make memories that last a lifetime. Check with the photographer ahead of time to determine what type of props they offer and any theme(s) you'd like for the day of the shoot. 
For instance, you might want birthday-themed props like party hats and happy birthday signs. Or you might want to dress up based on a particular era (like you're at a Roaring 20s party) or a theme like superheroes or circus performers.
13. Sip Drinks on a Rooftop
Invitation Inspiration: Delicate Blooms Invitation
Visit a rooftop bar and soak in the last rays of the sunset with friends for your birthday celebration. You'll not only enjoy drinking creative cocktails and tasty bites but you'll also get to drink in the views high above the bustling city.
14. Sip and Savor Fine Wine
Wine tasting is another great 23rd birthday idea that's sure to please your palate. Whether you choose to visit a winery or plan a DIY wine tasting party, there are so many ways to discover new flavors and learn about the fine art of winemaking.
15. Celebrate in Nature
Invitation Inspiration: Modern Mountains Invitation
If you love the great outdoors, plan a celebration in a natural landscape. Mother Nature offers plenty of ways to celebrate turning 23 years old, so make it as simple or elaborate as you want. From summiting peaks to exploring slot canyons to lounging in wildflower meadows, the world is your oyster.
 Hooray to Turning 23!
With these 23rd birthday ideas, you're ready to mark the moment in style. Once you decide what you want to do for your birthday, send out invitations to your favorite people. 
With Greenvelope, you'll find adult birthday party invitations to suit every type of celebration. Each invite is customizable so you can design your invitation to match the theme of your party, plus you can send them easily via email, text, or even social media.
Continue browsing our Stationers blog for birthday party inspiration and more. From decor to themes and planning ideas, there's a way to celebrate all of life's special occasions.