January 10, 2017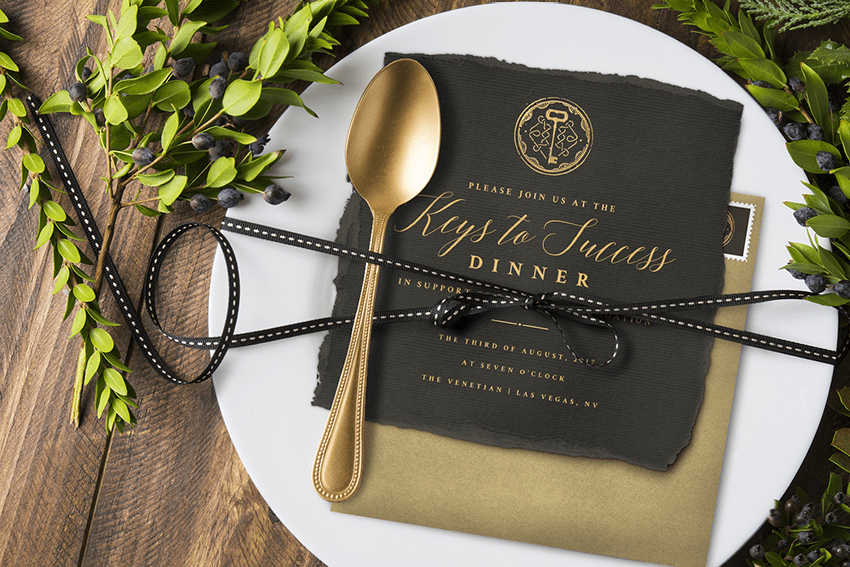 From intimate, mix-and-mingle cocktail soirées to lavish, over-the-top dining experiences, home parties are in and we're feeling inspired.  
Join the movement to skip crowded restaurants, overpriced wine, and rushing through your meal. Instead, invite your guests to enjoy a hearty global tasting spread—catered or homemade to perfection. The first step is replacing those restaurant reservations with a stylized paperless invitation, suited to your dinner theme.
The key to pulling off the perfect party? It's all in the details (and a generously-stocked bar cart). But first, we recommend finding a theme that inspires you. Notable trends this season have sparked with rose quartz, air plants and succulents, geometric shapes, and loose, garden-style floral arrangements. If you're looking for that perfect theme, try starting with your invitation. Here are some ideas to help get you started!
Wine Pairing
Wine pairing dinners are so enticing, but it can be challenging to know where to start. Luckily, The Kitchn has some fantastic tips, like this Italian Wine Dinner Menu (yum!) If a whole menu is too much to take on, don't be afraid to break it down to the basics. You know, the things that really matter, like chocolate and cheese.
Summer Luau
Whether you are currently enjoying the long days of summer or need to infuse that sunny feeling into the middle of winter, a Summer Luau theme is welcome all year round. All you need is vibrant colors, plenty of citrus and pineapple dishes, and summery decor (tiki torches and tropical prints!) Your guests will be ready to soak in those summer vibes all night long.
Midnight Breakfast
Breakfast food is the best kind of food. So it would be a serious shame if you only enjoyed it in the morning. From pancakes and waffles to bacon and eggs, breakfast dishes are easy to whip up, which means they're the perfect party food. Invite your friends over for a late-night, breakfast-inspired dinner and no one will go home disappointed (or hungry).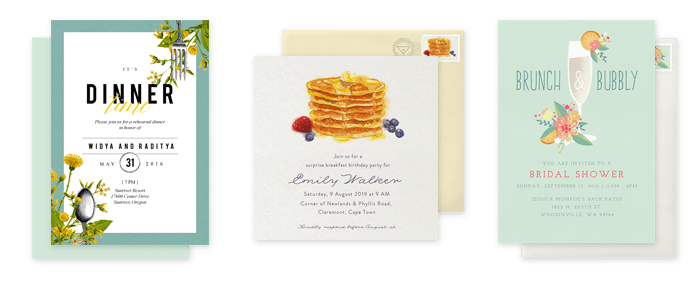 Speakeasy Formal
There's something intriguing about reliving the roaring twenties. Ask your guests to dress up in their best 1920s attire for entry to your dinner party—but only after they learn the secret password. Whip up some prohibition bites (like wasabi deviled eggs or candied bacon) and make sure everyone "speaks easy" to avoid suspicion when ordering a drink at the bar. Cocktail code words are a must.
Need some more inspiration? Here are some blogs we love with tips and recipes to start planning your own dinner party. Happy planning!