January 3, 2018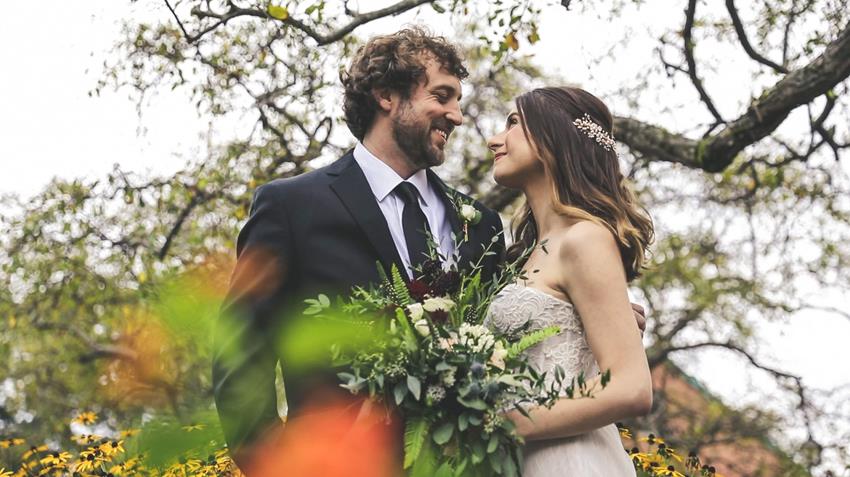 "Wedding planning." That term alone makes people cringe, thinking about the time, effort, and dollars that go into planning the perfect day. Not to mention destination weddings, which require extra travel and accommodation fees. But it doesn't have to be that way! If flying off for your big day is something you're thinking about, rest assured, there are some shortcuts you and your fiancé can take to make your experience as stress-free as possible.
1. Keep it small
The more people you invite, the more food and drinks you have to plan for, the more accommodations that need to be booked and the more bodies you need to account for when picking a venue. Keeping your guest list trimmed down to your closest friends and family is definitely a smart solution for a destination wedding. Greenvelope is a great option for keeping track of who is coming and who isn't, so you're not overspending or under accommodating.
2. Using online invites
Online wedding invitations are an amazing way to quickly and affordably send invitations to your guests, and Greenvelope makes sure you don't have to compromise on design quality in the process. Whether using one of the exclusive designer suites that we have to offer or uploading your own custom design, it's easy to style the invite to look just the way you want. Not to mention the personalized envelope liner and stamp options. Doing virtual invites will also give you the option to include a details page with added info about hotels, directions, registries and more that you don't want to cram onto your invitation.
3. Search for deals
Many people allow themselves to spend freely for their wedding, which is great, but why not take advantage of great deals if they're available? Say you're traveling to the wedding capital of the world, Las Vegas. Check out these amazing packaged travel deals that will allow you to cut down on travel costs and put that money towards something extra for your ceremony, reception or honeymoon.
4. Look at alternatives
Wedding cakes are great, but they can also get pricey. If you don't care as much about the cake-cutting tradition, but just want something sweet for your guests, consider the popular donut trend. Same goes for food and drinks. The main point is to celebrate your love and for everyone to have fun. Don't worry so much about a menu filled with every option imaginable or a full bar with specialty drinks that only a few people will get. Prioritize what you and your fiancé care most about and make sure it's about what you both want. After all, it's YOUR day.
5. Think all-inclusive
A destination wedding means you're not as well-acquainted with the vendors there are available. This can make it hard to book the best caterer, baker, florist or officiant for your ceremony and reception. Skip the hassle and look for all-inclusive venues that have catering, bar, cake, furniture rentals and officiant services offered right in one package. The web is also loaded with reviews of these types of venues, so you can check out what other couples though of their experience and get an idea of what to expect.
Getting married should be an exciting time for you and your fiancé, not something that you stress over. Look for tips like those listed above to make the planning process easier on yourself, while still making sure your big day goes off without a hitch.