September 23, 2020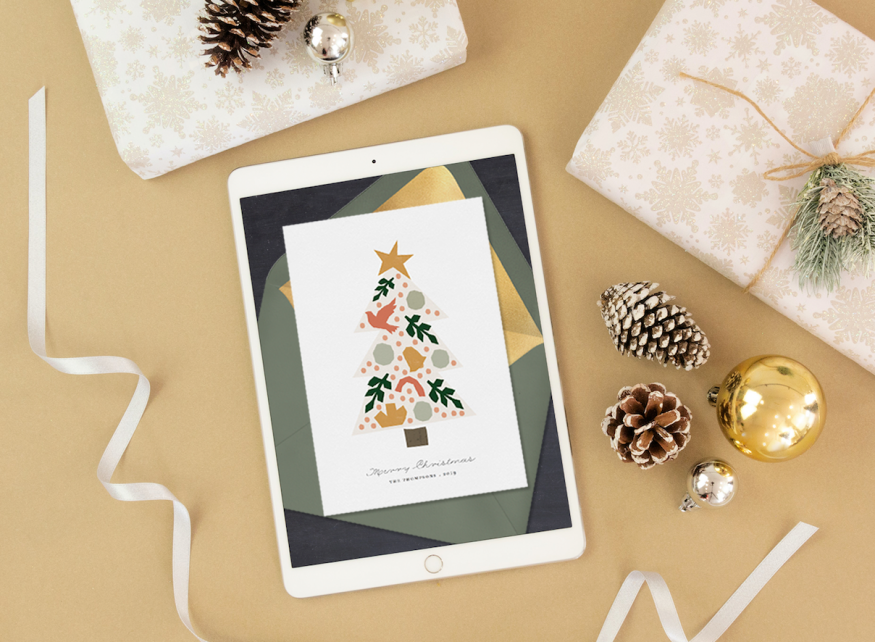 When the holiday season is near, it's time to start thinking about Christmas decor and how you want to make things merry and bright. One of the season's first tasks is sending out holiday greeting cards and yearly updates to loved ones sprinkled around the globe. From glittering stars and funny Grinch designs, Christmas cards make it easy to get into the holiday spirit.
While writing Christmas cards used to take a lot of time, virtual holiday cards make it easier than ever to create custom designs and send them in minutes, not hours. Online Christmas cards make it easy to personalize your holiday card designs and send them off without stamps and visits to the post office. Discover the benefits of online Christmas cards and find stunning designs to share good tidings all season long.

Top 4 Benefits of Online Christmas Cards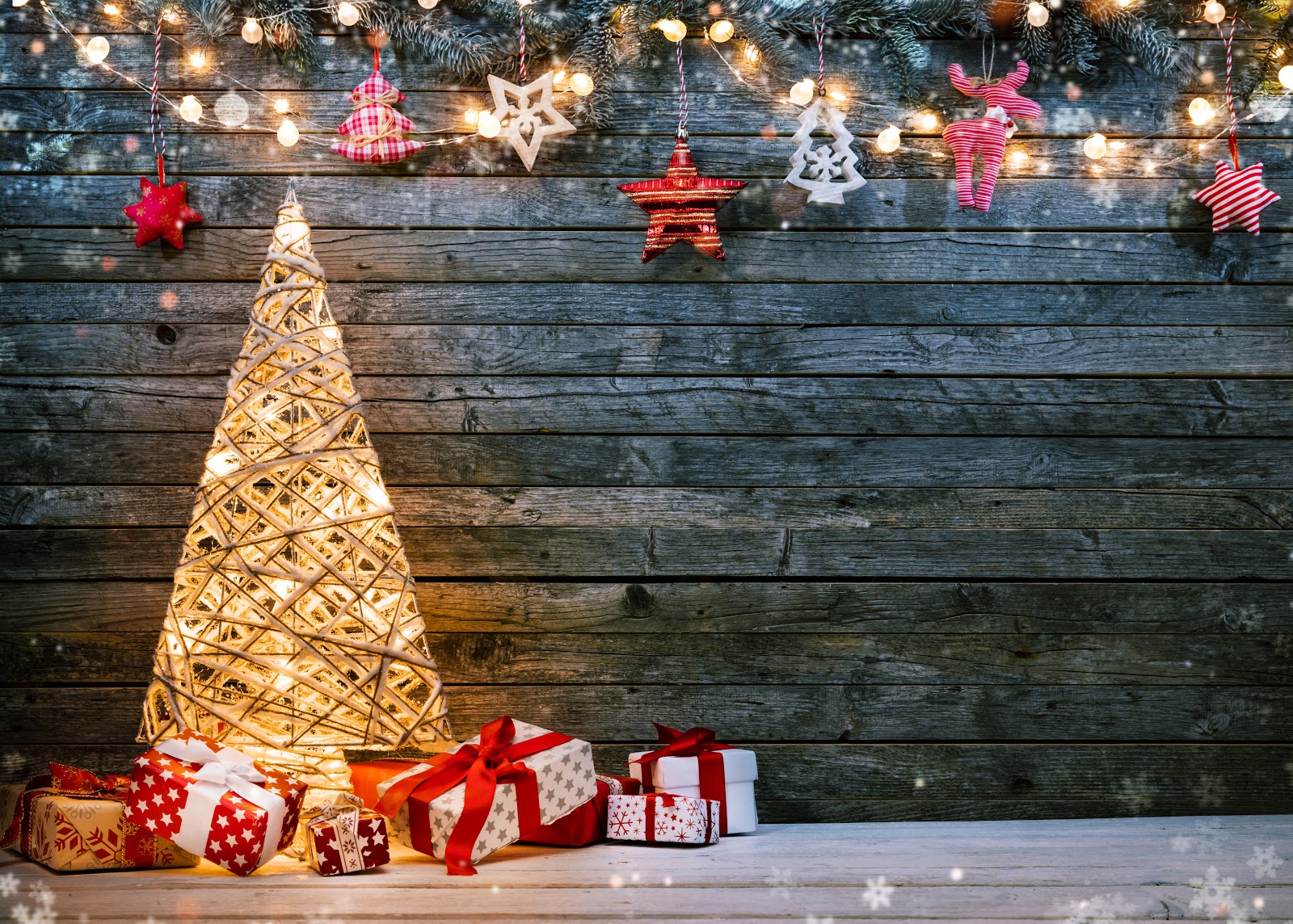 There are many ways you can spread holiday cheer when it comes to Christmas cards. From paper invites and free Christmas card templates to digital cards, there's something for everyone.
However, online Christmas cards offer several advantages compared to paper options. These digital cards arrive faster, are easier to send, and allow limitless customization. Here are several more reasons why online Christmas cards will help you share your merriest season's greetings.
1. Fast and Cost-Effective
Gone are the days of papercuts, licking stamps, and schlepping to the post office to send your holiday cards. With online invitation and digital card makers like Greenvelope, you can choose a beautiful online Christmas card, customize the design, and send it to family and friends in minutes. Plus, you can save your digital address book, making it easy to add new friends and send invites without digging around for everyone's contact details.
With paper invites, you must plan well in advance to send them during the recommended time frame — usually the first two weeks of December. Since online cards arrive in minutes, you don't need nearly as much prep time. It's perfect for those who procrastinate or forget to send holiday cards until a few days before Christmas.
Not only are digital Christmas greeting cards time-savers, but they're also cost-effective. You don't have to pay for pricey postage — especially when sending cards overseas. You can save that money for your holiday soiree, gifts, or your favorite charity.
2. Interactive
Unlike paper cards, online Christmas cards encourage interaction. Whether it's a quick reply from your relative or a response from a valued client, virtual cards make it easy to reply quickly without the hassle of traditional letters. If you're a business owner sending out business holiday greetings, you can also include a quick blurb on future company offerings or a link to your services to help drive business through the new year.
Digital custom Christmas cards are also more engaging than classic paper options. That's because you can include music files or video clips with your Christmas ecard. Show loved ones that Christmas is in the air with a video of your family playing in the snow or share clips of your family waiting for Santa to come to town. Whatever you decide to share from the year's special moments, online Christmas cards make it easy and ensure a visually compelling experience for your recipient.
3. Environmentally Friendly
Sending online Christmas greetings is a great way to show your appreciation and concern for the environment. Most holiday cards are tossed at the end of the season, meaning there's a significant waste of paper products that end up in landfills. With digital options, you can send holiday invites and greeting cards knowing that you're reducing your carbon footprint and protecting the environment.
4. Multifunctional
Use online holiday cards to invite friends and family or clients to a holiday party. Simply include the event date, time, and location on the greeting card. With Greenvelope, you can easily track RSVPs and see who's opened the cards using a single dashboard. Combining the greeting card and party invite in one is the perfect way to save paper, money, and time during the busy holiday season.
Deck the Halls With Online Christmas Card Inspiration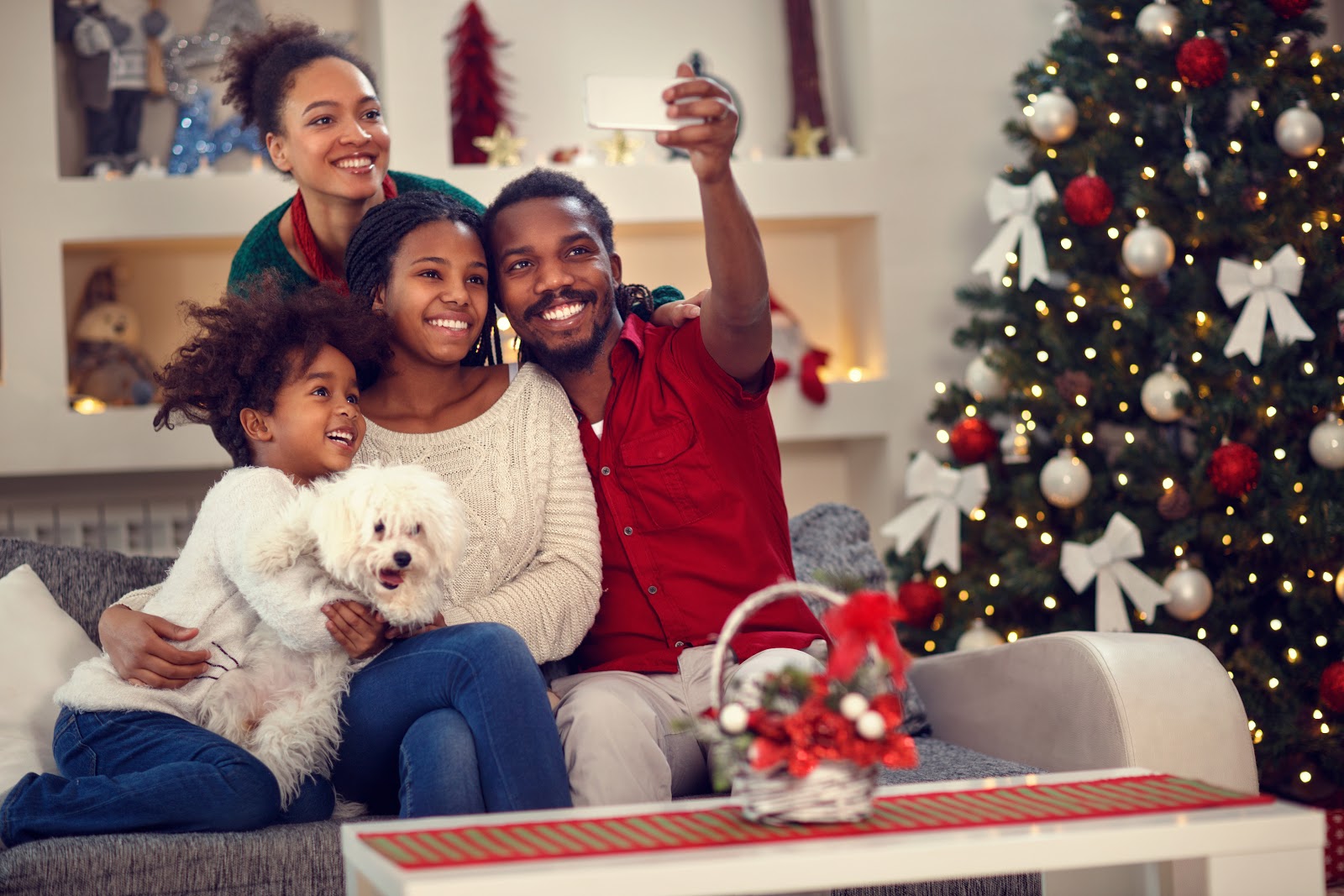 Whether you love designs with glistening snowflakes that inspire visions of walking in a winter wonderland or prefer making spirits bright with culinary delights such as chestnuts and toasty fires, there are plenty of online Christmas card designs to suit your fancy. Here, we've gathered a few of our favorite online Christmas cards that you can easily personalize.
1. Go Nuts Card
This cheery Christmas card is sure to get everyone in the holiday spirit. Featuring lively nutcrackers and whimsical hand-lettering, it's the perfect design for sending merry holiday wishes to friends and clients alike.
2. This Merry Life Card
This modern and uplifting photo card is the perfect way to ring in Christmastime with loved ones. A photo Christmas card instantly showcases your personality, and this one features bright colors and bold type for a light-hearted and fun greeting.
3. Pine Trees Card
This elegant holiday card features pine trees in gold foil for a shimmering effect that highlights warm wishes this holiday season. Delicate hints of snow falling add a sophisticated air to the greeting card, which comes in five different background colors. It's perfect when you want to say "happy holidays" with a formal Christmas card for business or personal use.
4. Snowy Mountain Card
This retro-inspired holiday card features imagery of a skier shredding the slopes. The design aesthetic evokes visions of cozy cabins and vintage ski trips. Customize it with different fonts and colors to make it your own.
5. Happy Howlidays
Want to make your loved ones smile the minute they open your online Christmas card? This cute design features a Dachshund snuggled up in a holiday sweater — a surefire way to spread joy this holiday season. It's also a great choice when you want to send well wishes or are looking for a thinking-of-you card.
6. Mod Tree Card
Give the traditional Christmas tree a modern spin with this online holiday card that's perfect for wishing loved ones a Merry Christmas or ringing in a happy New Year. The card features a modern tree decorated with delicate tinsel and topped by a glittering gold star. Customize the tree to feature different colors and play with the font type to make it unique.
Celebrate the Most Wonderful Time of the Year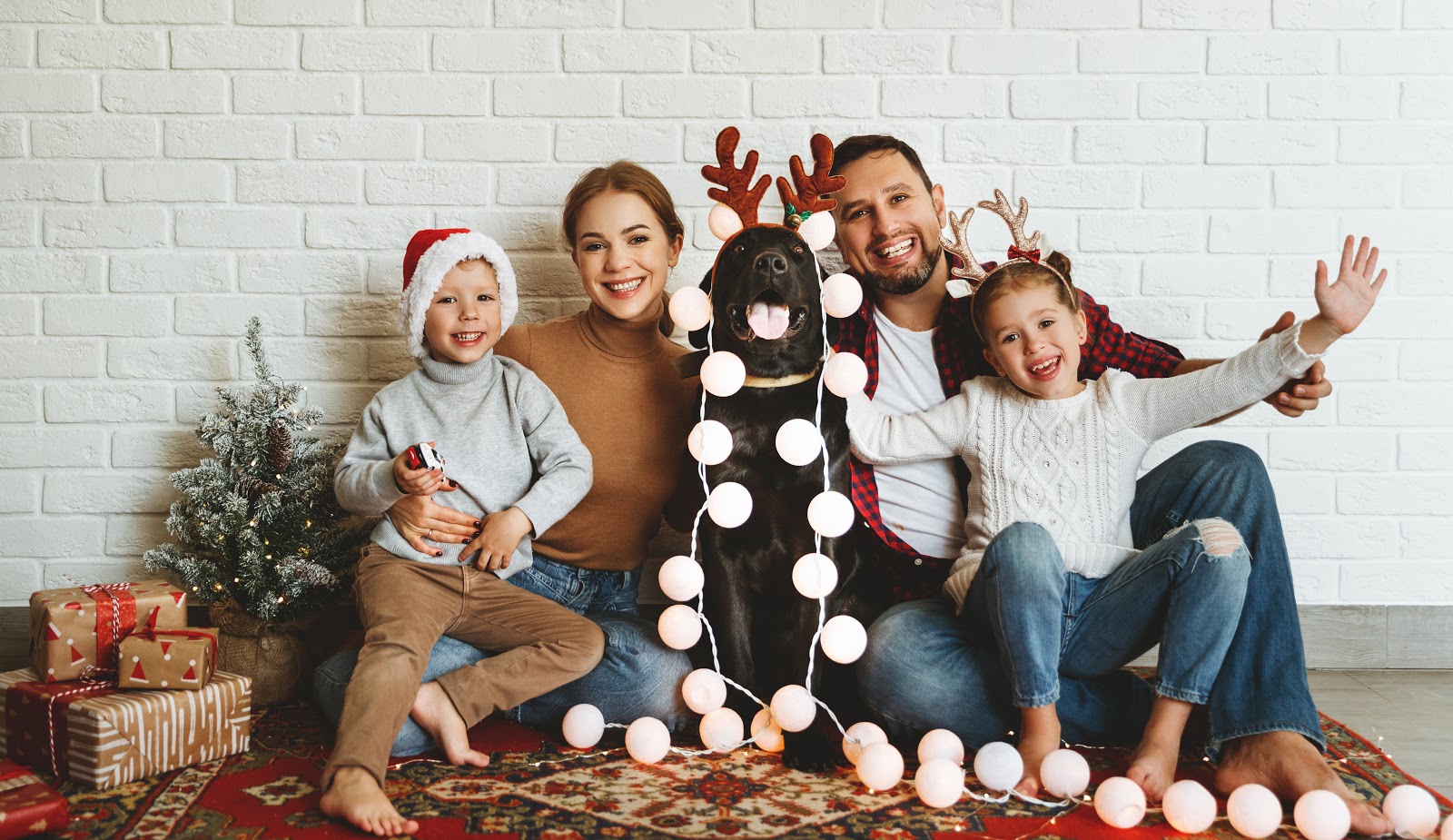 At Greenvelope, we'll have you believing in the magic of Christmas with our stunning holiday designs and easy customization tools. Whether it's an online Christmas card, a holiday party invitation, or a Hanukkah celebration invite, you can personalize each design to suit your personality and aesthetic. Choose from hundreds of designs, including humorous phrases or glam designs, and change the font, colors, and themes to make it your own. You can even upload photos or your custom design to make a truly unique holiday card that stands out from the crowd.
We're here for you all season and all year long. From graduations and weddings to Mother's Day, Valentine's Day, or a 90th birthday, you'll find stunning designs and cards for every occasion.