August 25, 2020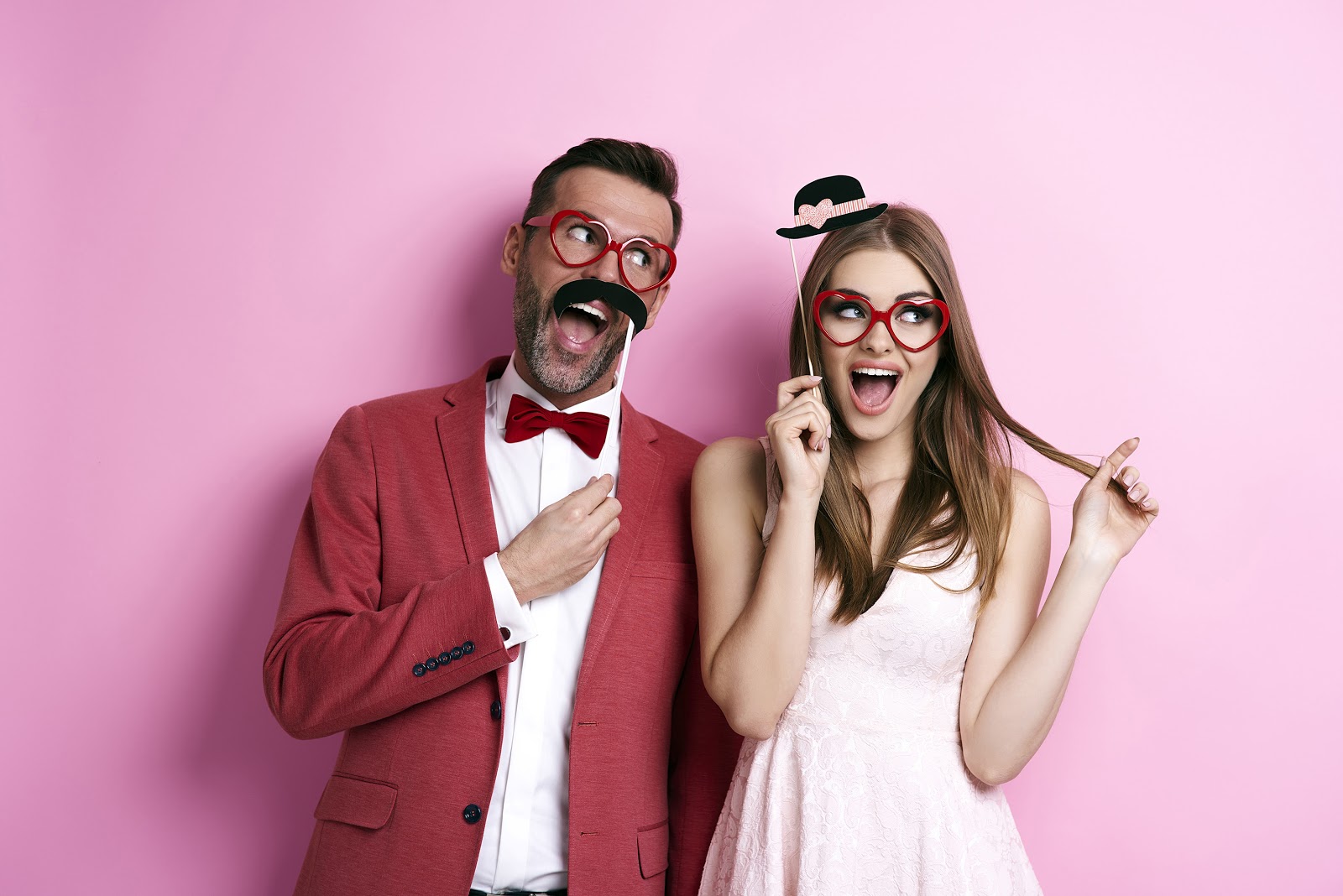 Engagement parties are among the most exciting celebrations before the wedding day. You're gathering to mark the occasion when two people have said "yes" to bringing their lives together in a beautiful way. Throwing an engagement party (and having hilarious engagement party games) gives the guests of honor a lovely way to remember the moment forever.
With everyone in such good spirits and excited about the couple's new journey, it's the perfect atmosphere for fun and laughter. To add lots of sparkle and fun to your celebration, check out this list of top engagement party games.

1. Ring Toss
Is there any lawn game that's better named for an engagement party? Gather friends and family around for a few games of ring toss, the family favorite that involves landing hoops on stakes to score points. Make this even more engagement-themed by decorating your hoops with a DIY diamond, or by styling the stake as a finger for that "I do" moment.
2. Bridal Bingo
Transform another party classic into the perfect engagement party game with a few easy upgrades. Design bingo cards with well-known wedding symbols instead of numbers and see who can fill their card the fastest.
Engagement rings, flowers, wedding cakes, garters, wedding dresses, and suits all make great images to feature on your wedding bingo card. This also works well as a bachelorette party game or a bridal shower game, and you can find lots of printables online from marketplaces like Etsy.
3. The Shoe Game
This is a fun game that involves the happy couple. Ask them to take a seat facing away from each other and swap a shoe, so they're holding one of each. Prep a host with questions or solicit questions from your guests along the lines of "who is the most adventurous?" and "who has the best taste in music?"
The bride-to-be or groom-to-be both then hold up the shoe of the person they believe is the right answer. It's an entertaining way to see where couples agree with each other while discovering some funny truths.
4. Themed Trivia Quiz
If you're inviting a wide mix of people to your engagement party, a themed trivia quiz can be a fun way to involve everyone. Set your theme based on the couple's favorite movie genre, or go for a romance or rom-com themed quiz. Create a mix of easy and challenging questions — the winner is the person with the most correct answers and highest score at the end of the game.
5. Mad Libs
Take the classic party game Mad Libs and give it some extra sparkle for a lively engagement party. Write down sentences that relate to the couple's story and experiences, leaving blank spaces for guests to fill in.
Feel free to liven up the story a little, and give guests freedom to have fun with the words they fill in. Set a prize for the best answer, or leave it as a game for people to enjoy throughout the party.
6. Match the Memory
Ask your guests to match up a memory to one half of the soon-to-be-married couple in this simple and sweet engagement party game. Pull together some of your favorite memories and challenge your guests to work out fun facts like who has traveled to the most countries, who has met a certain celebrity, or who loves to indulge in a secret hobby.
What's great about this game is that it can be as relaxed or wild as you like, so tailor it to your audience. You might have guests who don't know the bride or groom very well, so this is a lovely way for them to get better acquainted and feel connected.
7. Ring Hunt
Treasure hunts aren't reserved for little kids chasing the Easter bunny or trying to find Santa's sleigh. For this game, use candy rings, inflatable props, or even drawings of an engagement ring (a la Where's Waldo?) into parts of your decor. Ask guests to search for all the hidden rings. At the end of the party, the person who finds the most wins a prize. Be sure to hide a few in unexpected places — like slipped amid your engagement party favors or as part of your party outfit.
8. The (Almost) Newlywed Game
Expect lots of laughter when you play this hilarious twist on The Newlywed Game. Invite the guests of honor to see who knows their partner best. Using mini-whiteboards, ask them to write down the answer to your questions, such as "What's (partner)'s favorite perfume?" or "Where would (partner) most like to celebrate their birthday?"
Despite how well couples know each other, the results are usually pretty funny. You can play this with just the engaged couple or invite guests to join in with their partners. Ask guests for their questions in advance through your online invitations or on the day of the party using index cards.
9. Find the Guest
See who can work out who's who in this sweet little engagement party game. Ask your party guests in advance for a fun fact about themselves, then create a list to share with everyone on party day. Challenge your guests to match the fact with the correct person, with a small prize for anyone who gets it right.
In some circles, this might be the first time that each half of the couple's friends and family are meeting. This activity acts as a fun icebreaker to get people talking, and a lovely way for your guests to get acquainted.
10. Wedding Relay Race
Liven up your engagement party with a few rounds of a wedding-themed relay race. It works perfectly for guests of all ages and is a lot of fun if you have kids at your party. Gather outdoors or make some space indoors for an amusing relay race using props like garters, rings, or bouquets. The team that can reach the finish line first without dropping their prop is the winner. Add another layer of fun by getting your guests to dress up in wedding-themed outfits for the race.
11. Engagement Charades
Put a refreshing twist on the old classic game of charades by theming it around weddings or the happy couple's love story. Create a list of words inspired by weddings, or ask your party guests for their suggestions when you send out your engagement party invitations.
Split your guests into teams and see who can guess the person, movie, TV show, or word the fastest. If there's a mix of ages at your party, you can also create a simpler version for your younger guests to participate.
12. Photo Booth King or Queen
Photo booths remain one of the most popular engagement party ideas. Add some friendly competition to the mix by challenging your guests to create the best photo. Make sure there's plenty of wedding-themed props available, and let your friends and family have fun creating memorable snaps.
Ask the guests of honor to pick their favorite or put it to a vote and crown the winner as Photo Booth King or Queen. A photo booth is a fantastic way to create keepsakes and document memories that will last well beyond the party.
Make Lasting Memories With These Fun Engagement Party Games
Planning an engagement party is incredibly fun. From picking the theme and decor to choosing the food and drinks, it's the perfect opportunity to get creative and build excitement for the big day. With these lively engagement party games thrown into the mix, you're sure to have an event that'll have everyone smiling, laughing, and celebrating the couple's exciting new adventure.