May 15, 2022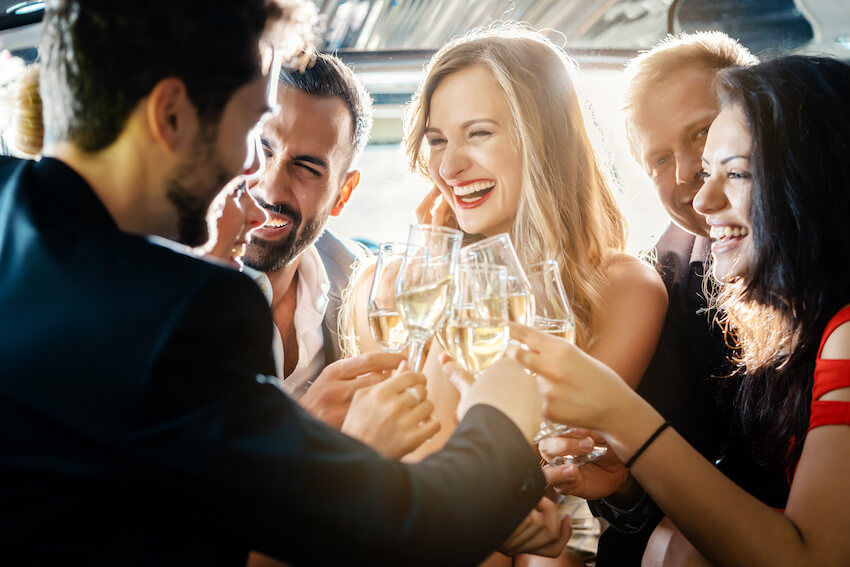 Planning an engagement party isn't something that happens every day. It's an exciting moment to celebrate, but it's also an event you likely have no experience in planning. As such, there are lots of questions about planning, etiquette, and best practices. Fortunately, we have answers to your engagement party etiquette questions. Consider this your guide to everything you need to know about engagement party etiquette.

12 Tips for Engagement Party Etiquette and Planning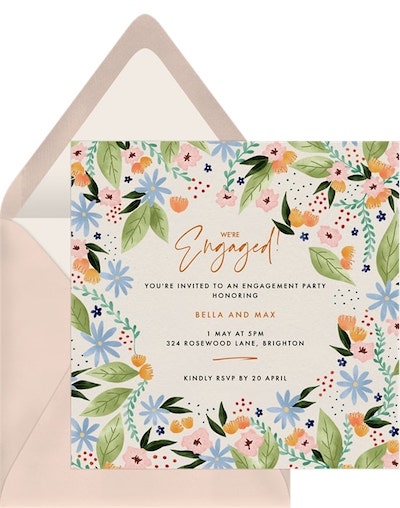 Not sure who to invite, or who should host? Here's what you need to know about planning your event so you can avoid any engagement party etiquette mishaps. 
1. Deciding Whether to Have a Party
An engagement party isn't an essential part of the wedding planning process but it sure is fun! For some couples, it's their favorite pre-wedding party. For others, it doesn't fit into their plans at all. 
If you're planning a big bachelorette party or bridal shower, or want to save up for your destination wedding, you might decide to forego this celebration. That doesn't mean you can't celebrate your engagement, though. You can party in private, announce it over dinner with family and friends, or simply send an engagement announcement. 
2. When to Have Your Engagement Party
The perfect time to celebrate your engagement is as soon as possible after it happens. You're still fresh with excitement, and that energy helps drive the atmosphere at the party. 
Try to hold your engagement party no later than a month or two after you get engaged. If you're planning a wedding soon, there might not be much time between this party and your wedding shower. If that's the case, consider combining them or hosting a small, casual gathering instead of a big party. 
3. Who Should Host the Celebration
Like most wedding events, there's a tradition about who hosts the engagement party. Traditionally, a bride's parents would pay for and host the event — but you don't need to follow suit. 
See if any family members or close friends offer to plan a party for you, and take them up on the offer if you wish. Alternatively, you could throw your own engagement party — that way you get to choose all the finer details and have fun with it. 
4. Where to Host Your Engagement Party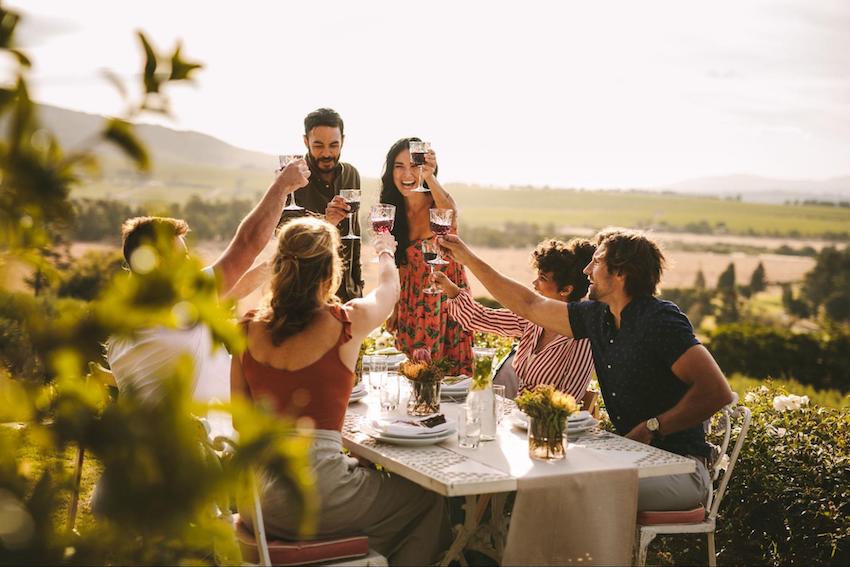 There's no rulebook on where you should host your engagement party. Almost any venue could work, so choose a place that holds special meaning for you as a couple. 
Your ideal engagement party venue might be your local country club or your favorite restaurant. It could be a park by the lake or your best friend's backyard. Consider what you want the event to look like and whether it's possible, then choose a venue from your shortlist that lets you achieve your dream. Our guides on beach party ideas and throwing the ultimate backyard party can help you in the planning process.
5. Formality and Dress Code
Engagement parties are typically relaxed affairs, but you can scale up the formality and host a more sophisticated event if you like. The formality of the event doesn't have to match your wedding day, so be as casual or formal as you like. 
Whether it's a themed cocktail party or a casual BBQ, make sure it's clear to your guests what the dress code is so they feel comfortable from the get-go. 
6. Engagement Party Themes
Themed celebrations often spring to mind when we think of birthday parties or big anniversaries, but they also work well for engagement parties. While you don't need a theme, something as simple as "boho chic" or "contemporary luxe" can help you decide on your decor, menu, and music.
Think about the things you both love and bring them together for a fun way to celebrate being a newly engaged couple. Host a disco dance party or a horror-themed get-together on a boat. These might seem like unusual engagement party ideas, but they offer creative takes on honoring your soon-to-be union as a married couple. 
7. Engagement Party Etiquette for Gifts
People love sharing joyous news, so don't be surprised to see your guests arrive with gifts. Engagement party gifts aren't a requirement, but many guests choose to bring one anyway. 
Like other parties, it's always lovely to give your guests something to take home with them. Put together a small party favor like baked goods or shot glasses. Don't forget about the host or hostess gift too — a bottle of wine or a gift voucher for a spa day are great options. 
8. Creating Your Guest List
The guest list for your engagement party is likely to be small, even if your wedding guest list will ultimately be much larger. It's typical to invite both sets of parents, family members, close friends, and members of your wedding party — like bridesmaids or groomsmen. 
One engagement party etiquette rule to remember is to only invite people who will be invited to your wedding day. Stick to this and you'll avoid unintentionally hurting someone's feelings if they don't receive an invitation to your big day. 
9. What to Include in Your Engagement Party Invites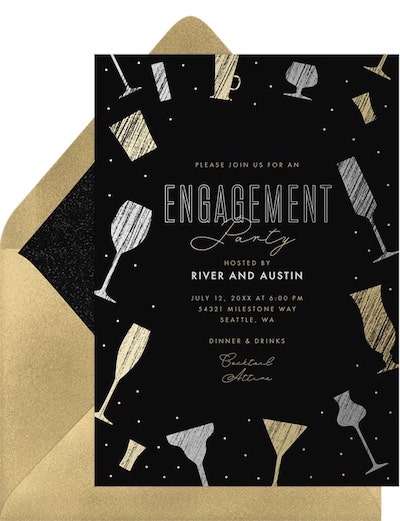 Your engagement party invite wording doesn't have to be complicated. Keep it to must-have details like the date, time, venue, dress code, and what you're celebrating — the happy couple!
While it might seem early, you could also link your wedding website here. Add some details like your wedding registry, a rough idea of when your wedding will take place, and how your guests can stay in touch with you ahead of the bash. 
10. When to Send Your Engagement Party Invitations
You want to give your guests enough notice so that they can arrange their schedules. Aim to send out your engagement party invites at least four weeks before the event date.
Depending on your timeline, you might want to send your invites out sooner. If that's the case, digital invitations make a practical (but no less impressive) alternative to traditional paper invitations. They take less time to create and your recipients can receive them straight away. 
11. Welcoming Your Guests
No engagement party etiquette states you must introduce guests or welcome everyone with a toast, but they're both ideas that work well to make your guests feel welcome.
Take some time to introduce members of your family and friend groups to each other. This might be the first time they meet, so let them get to know each other ahead of your rehearsal dinner or big day.
12. Sending Thank You Notes
After your first big celebration as an engaged couple, it's time to send out thank you notes. It's good etiquette to send a thank you card to everyone who attended, regardless if they brought a gift. You can also send thank you notes to guests who sent a gift or well wishes but couldn't make it to your party. 
Browse through our selection of thank you cards and find a design that matches the theme of your event. You can easily fill in your guests' details and add a heartfelt note to show your appreciation. 
Engagement Party Invites to Invite Your Loved Ones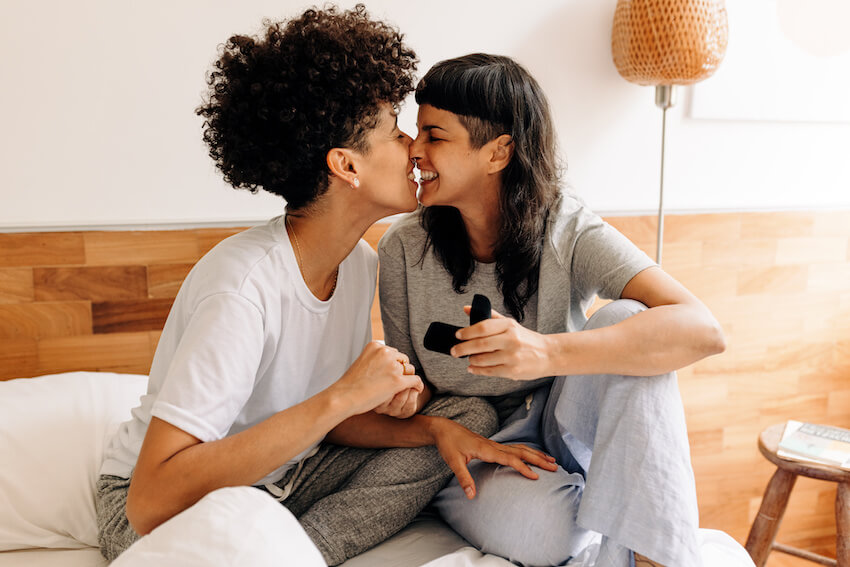 When planning an engagement party, you'll need invites that help set the tone. Here's a handful of our favorite engagement party invite designs to inspire you. 
Put a Ring on It Engagement Party Invitation
Let the ring speak for itself with this fun and blingy invitation. The giant ring definitely catches the eye, but there's still plenty of room for all your event details in the center. 
Rustic Succulents Engagement Party Invitation
For a casual, cozy backyard BBQ, this rustic succulents invite is the perfect companion. Gorgeous floral blooms sit alongside a woodgrain effect for this cute yet chic design. 
Shine Bright Engagement Party Invitation
Surprise your guest list with a stunning photo of the two of you with this shine bright invitation. It's the perfect place to showcase a snap from an engagement photoshoot, or a candid photo from the moment it happened. 
At Greenvelope, you can customize any design to suit your needs. Change the colors on a design, add your own photos, and change the text so that it reads like a bespoke engagement party invite.
Celebrate with Confidence
There's not too much to learn when it comes to engagement party etiquette. Most of it is making sure you're being a kind, thoughtful, and welcoming host. Once you have the basics sorted, you can relax and enjoy your celebration. 
Use these engagement party etiquette and planning tips to plan your dream engagement party. When you're set on a theme, date, and guest list, use our engagement party invites to spread the word. Choose your favorite design, personalize all the details, and send them out to your guests in just a few clicks.