September 27, 2021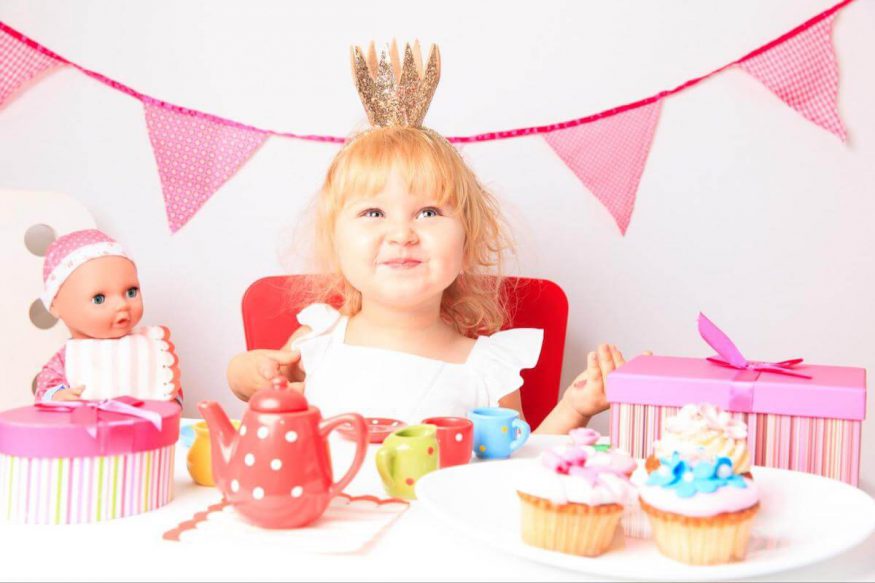 Your baby's second birthday is fast approaching and it's time to start figuring out how to celebrate. You've made it through the transition of welcoming a new joy to the family and your little one is starting to develop their own unique personality. 
While precious toddlers aren't quite old enough to choose their second birthday theme, you can incorporate some of their favorite characters into the big event. Not sure what theme is best suited for a second-year celebration? Check out our list of 2nd birthday party ideas to get you started.

2nd Birthday Party Ideas: 8 Theme, Decor, and Food Options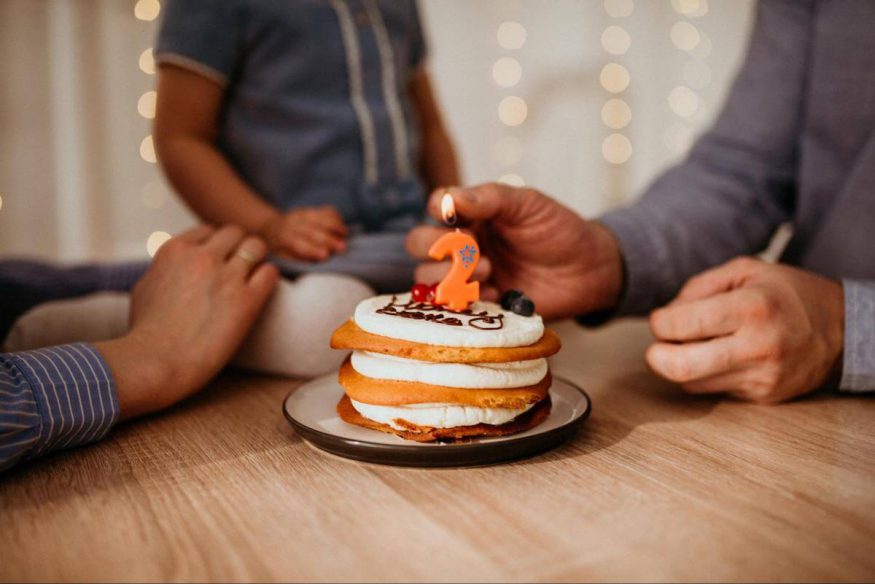 Hosting a first birthday party is special, but hosting a second birthday event can be twice the fun. Here are some of our favorite 2nd birthday party ideas. You'll find options from sweet events to wild themes and out-of-this-world decor.
1. Two Wild 
Celebrate two years of wild fun with a jungle theme party featuring your child's favorite critters. For this party theme, you can decorate using jungle party supplies like garland featuring monstera leaves and balloons featuring animal prints or characters like lions, tigers, and bears — oh my! Use tablecloths featuring green colors or animal prints to tie in the theme. 
For food, it's easy to whip up wild and jungle-inspired concoctions. Hire a cakery to make a jungle birthday cake with wild animals made of frosting and fondant. Alternatively, you can DIY your own cake with this safari cake recipe or follow Betty Crocker's recipe for jungle cupcakes. For snacks, set out bowls of animal crackers and cookies. Animal stickers also make fun (and affordable) party favors for take-home goodie bags. 
2. Two Infinity and Beyond
If your little one loves the magic of outer space, host a Two Infinity and Beyond or outer space party. You can incorporate decor that features characters from the Disney Pixar film or just make it all about outer space by featuring the moon, stars, and planets. If you decide to have a photo booth, use props like Woody's hat and Mr. Potato Head's mustache.
Decorate the party area using outer space party decor and incorporate these elements into your tablecloths or hang the items around the event space. Serve Toy Story alien cupcakes or just lean into the outer space theme with a galaxy-inspired cake. Get guests in on the fun by having the little guys and gals dress up as their favorite space characters.
3. Two Fast
Another great second birthday theme is a race car party. For birthday party decor, try black-and-white checkered balloons and mini cars. You can opt for a tablecloth featuring a race track and place small cars on the spread in between your food. For snacks, bake some brownies and cut them into long, rectangular slices. Add red, yellow, and green M&M's or Skittles to create the look of traffic signals. For your invitations, you can't miss with this cute Start Your Engines invite. 
4. Two Sweet
If you thought your child's 1st birthday was sweet, just wait until year two rolls around! Host a sweet-as-pie celebration for the little birthday boy or girl with a party focused on candies and sweets. 
Start by hanging candy-colored balloons either in soft pastel colors or neon hues to make a bold statement. Pinks, blues, greens, and yellows are all great choices. Hang streamers around the room and sprinkle confetti on tabletops. You can also find printable ice cream cone designs or make your own ice cream cone garland.
Set up a dessert bar featuring cupcakes, donuts, and bowls of candy. Send your guests home with an ice cream party hat and a baggie full of sweet treats and your child's favorite candies.
5. Taco Twosday
Throw a fiesta-themed birthday party for your little one with a Taco Twosday event. With this taco party theme, the food is as easy as it gets. While you can order tacos in, it might be more fun to create a DIY station with different fillings that work for a variety of diets or sensitivities. In addition to tacos, set out bowls of chips and dips like salsa and guacamole. Serve margaritas for adult guests or Mexican soft drinks like Jarritos for the little ones. 
To decorate for this birthday celebration, look for balloons in vibrant hues. You can use traditional Mexican textiles like mantas and serapes to line your tables. Add a few cactus plants or cactus balloons and don't forget to get a piñata or two!
6. Tea for Two Party
A tea party is a lovely and unexpected way to celebrate your kid's birthday. Find a shady space outside or settle on a cozy indoor space for the tea party. Use a long rectangular table to provide seating for the little attendees. Add a vase or two with roses or other sweet-scented flowers. Stick to soft neutral shades like white and pastel colors when choosing balloons and floral arrangements. Since this party is for young kids, it's best to use plastic tea cups and place settings since they won't break as easily. 
Serve finger foods like cucumber sandwiches and chicken sandwiches with the crust cut off. You can also set out bread and jam and French pastries like madeleines, macarons, and croissants. For dessert, serve guests a variety of sweet cupcakes.
7. Twodles Art Party
Keeping little toddlers entertained can be a challenge. Host a stress-free birthday party for your little girl or boy by choosing a theme that's designed to keep them busy. An art or paint party is the 2nd birthday party theme you've been looking for. Simply set out washable paints or colored pencils and paper for the guests to draw their own masterpieces. Make sure to cover anything you don't want to get painted or doodled on.
Serve foods on a white tray and make it look like an artist's palette by incorporating bright foods like carrots, celery, and strawberries. You can also bake sugar cookies that look like an artist's paint tray or make Rice Krispie Treats that look like paintbrushes.
8. Mouse House
Most children love Disney characters, especially Mickey Mouse and Minnie Mouse. For a 2-year-old birthday party, host an event featuring these two iconic characters. Look for balloons that feature Minnie and Mickey and their friends. 
For this kids' party idea, you can use paper plates and cups featuring the beloved characters. You'll also easily find tablecloths and other decor with Minnie and Mickey front and center. Opt for a Minnie and Mickey cake or stick with cupcakes that may be easier for young children to eat. 
8 Cute and Fun 2nd Birthday Party Invite Ideas
Looking for gorgeous kid's birthday party invitations to match your 2nd birthday party ideas? Here are a few of our favorite invites to celebrate your little one's second trip around the sun.
1. Burnin' Rubber Invitation
This fun invite is perfect for a themed party featuring cars and racing. The colorful cars lend a cheery atmosphere and it's the perfect way to honor your child's love of fast vehicles. Use it for a child's second birthday party, toddler birthday party, or baby shower.
2. Pastel Party Invitation
This colorful invite is the perfect addition to an art party celebrating a two-year-old. You'll grab attention with the vibrant paint strokes and bold font highlighting the event details.
3. Jurassic Park Invitation
This jungle-inspired invite asks guests to stomp on by and celebrate your little one's birthday. The pterodactyl and T-Rex are sure to delight young guests and the dialogue box makes it easy for parents to see the date, time, and location of the big day.
4. Triple Scoop Invitation
Celebrate your child's birthday with this sweet invite. It pairs perfectly with sweets-inspired party decorations and features a large, colorful cone. Best of all, your child takes center stage thanks to a large window where you can feature a photo of your tyke.
5. Space Gems Invitation
This outer space invite features glittering planets and dazzling gems to invite guests to a magical event. With five different color options, you're sure to find a design you and your child adores.
6. Taco Twosday Invitation
This colorful invite is perfect for a fiesta or Taco Twosday birthday party. It features an illustrated food trailer with a birthday banner announcing the word "two." The mini piñata and colorful garland add a sunny touch.
7. Dainty Teapot Invitation
Host a tea party for your two-year-old with this delicate invite. The hand-drawn illustrations include dainty flowers and you can customize the card by choosing from several different color schemes.
8. Polka Dot Bow Invitation
This polka dot invite features a subtle nod to Minnie with a pink bow headlining the card. The gold foil accent and scalloped frame add a glamorous touch.
Host a Party That's Too Fun!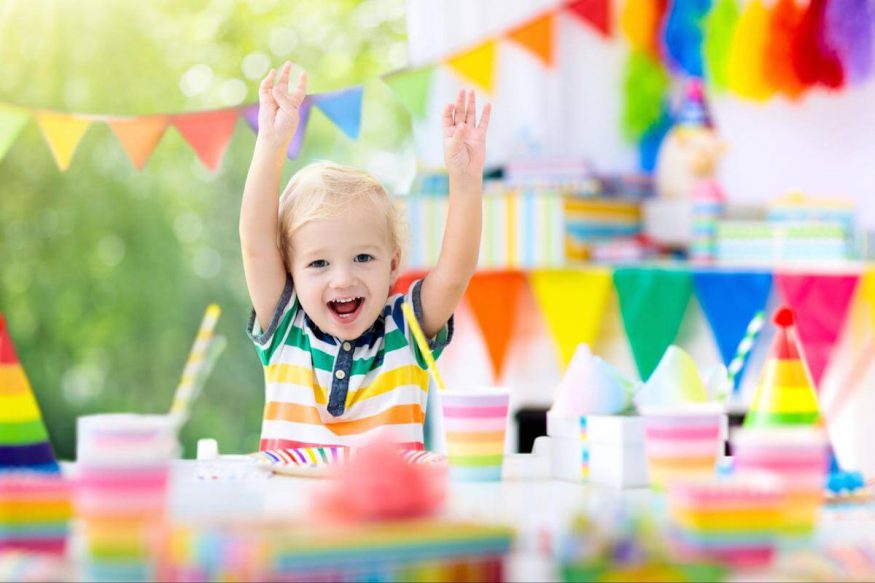 One of the most exciting aspects of party planning is choosing invitations. At Greenvelope, we make it easy to invite loved ones to your most special events. By sending digital invitations, you don't have to worry about running down to the post office or keeping track of RSVP cards. With just a few clicks, you can send invites and track responses in one easy-to-manage dashboard. Best of all, you can choose from hundreds of hand-illustrated designs or even upload one of your own creations. 
Looking for more party planning tips and ideas? Continue browsing our Stationers blog where you'll find tips on everything from proper invitation etiquette to party theme ideas. You'll find a host of fun ideas for kids' birthday parties and tips to pull off the perfect party.