August 31, 2021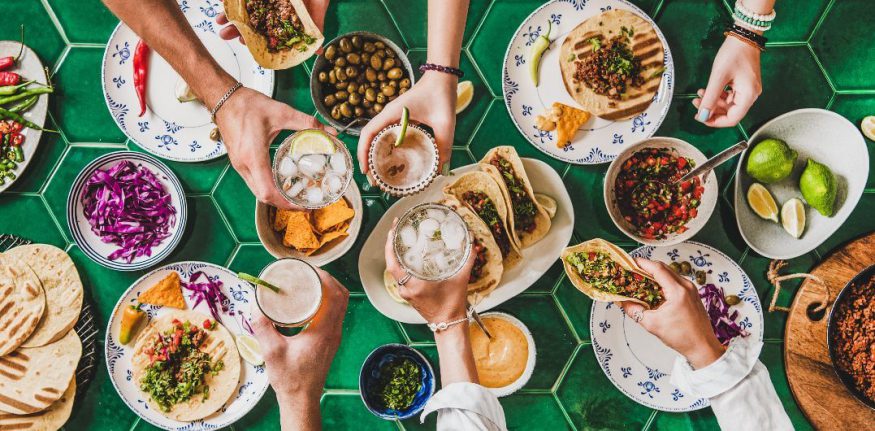 Bust out the "Taco 'Bout a Party" banners 'ÄĒ it's time for a fiesta! We've rounded up our favorite taco party ideas. Seriously, though, if you haven't invested in a "Taco 'Bout a Party" banner, consider that idea numero uno 'ÄĒ don't forget the matching invites 'ÄĒ and we're counting down 22 more ideas.
Whether you're hosting a laidback Taco Tuesday or a totally loco Cinco de Mayo party, this list will help you plan your spicy shindig. Here are our favorite ideas for taco party food, drinks, games, decor, and more.

Fire up Your Fiesta With These 22 Taco Party Ideas
Everyone loves tacos, but not everyone loves to DIY their entire event. So, we've got tips for all types of taco partiers. For hosts with the most, we've rounded up our favorite recipes and DIY decorations. For hosts with no time to spare, we've included tips to simplify your taco party planning. 
Taco Bar Ideas 
The best part of any taco bar party is the food. With a DIY taco bar, all you have to do is lay out the goodies and let guests make their own tacos. If you'd rather pass on the food prep, you can hire your favorite local taco spot to cater your taco bar for you. Use these ideas to decide on your must haves. 
1. Make Use of Your Crockpot 
Slow-simmered meat and beans are ideal taco fillings. They're also more impressive than your standard ground beef and easier to organize 'ÄĒ especially if you're hosting Taco Tuesday after a full day's work.
Simply put some stewing meat or black beans into your slow cooker in the morning. Add a liquid of your choice and some homemade taco seasoning. Leave it to simmer all day and shred with a fork right before your guests arrive. Serve it directly out of the crockpot, and it'll stay warm through the whole party. 
If you want a more detailed recipe, try one of these crockpot creations: 
If you want to provide multiple crockpot taco fillings, reach out to your guests and see if anyone has another slower cooker they can lend you. 
2. Don't Take Your Tortillas for Granted 
Tortillas are a controversial topic 'ÄĒ people have strong feelings about hard shells vs. soft shells, and don't even get us started on flour vs. corn tortillas. Make the whole crowd happy by including a variety of taco shells.
Add these to your shopping list: 
Soft

corn

tortillas

 

Soft

flour

tortillas

 

Hard

corn tortillas

 

Tortilla chips

(hey, some people might want

nachos

!)
After the party, you can freeze your leftover soft corn and flour tortillas. Then, pull them out on your next taco night. 
For a next-level tortilla experience, place an electric griddle on your taco bar so guests can warm their tortillas themselves before they build their tacos. 
3. Get Your Toppings Ready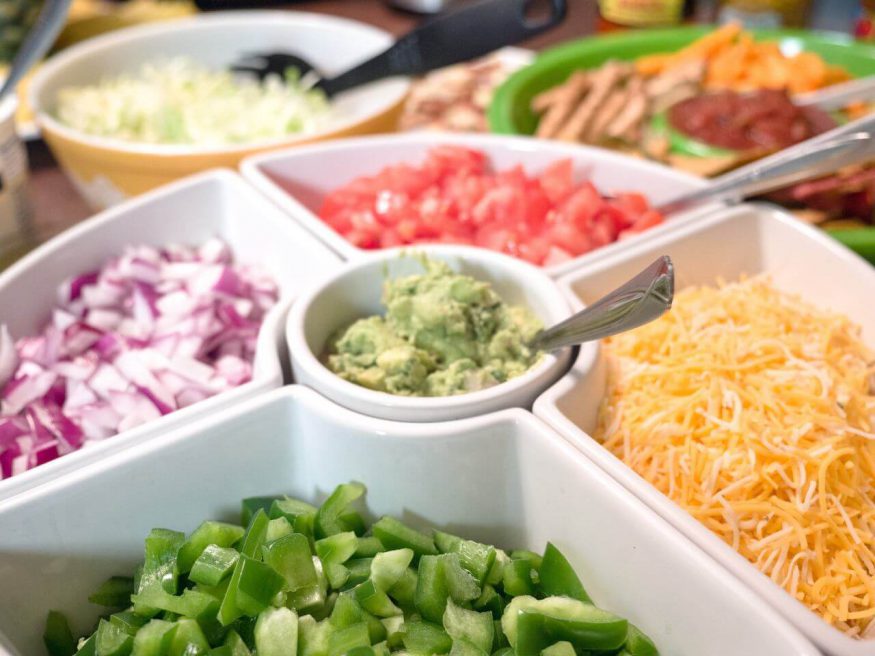 When it comes to taco toppings, more is more. Because most of these items just need to be set out on your taco bar, you can include as many as you want without adding a lot of prep time to your party planning. You can even choose pre-sliced or diced toppings to make it even easier. Here are some fixings to add to your taco bar. 
Diced tomatoes 

Fresh or

pickled red onions

 

Fresh or pickled

jalape√Īos

 

Sour cream

 

Guacamole

 

Sliced avocado

Fresh cilantro

 

Lime wedges
4. Set Up a Salsa Bar 
If you read that list of toppings, and thought, "Wait a minute … where's the salsa?" Don't worry 'ÄĒ we got you.¬†
This particular taco topping is so important it merits its own section. If you want to throw a taco party that people taco 'bout (sorry, but that's probably not the last time we're going to make that joke), adding a salsa bar with multiple gourmet options will get everyone taco-ing. 
Here are our favorite homemade salsa recipes, but you can also pick up fresh salsas at the grocery store. 
5. Add a Hot Sauce Selection
Sauce is the more important food group, so we try to eat at least three with every meal. Up your sauce intake by including hot sauces in addition to salsas. This condiment can also double for a fun activity later in your taco party. 
Choose a selection of hot sauces from your grocery store, or order a gourmet hot sauce set. Make sure to include a variety of heat levels so your friends can show you how tough (or wimpy) they are.
6. Include Some Side Dishes 
Some Mexican side dishes can double as appetizers or taco filling, so adding a few to your party spread will mean more options for your guests. If your get-together goes on for a while, these dishes also make great munchies in case anyone's tacos wear off. 
Try these Mexican food recipes to create authentic side dishes: 
7. Don't Forget Dessert 
You spiced things up all evening long 'ÄĒ time to end on a sweet note. You can keep your dessert on theme by serving up dessert tacos, or try one of these authentic recipes to end your Mexican fiesta:¬†
Drink Ideas 
Good tacos bring the heat, so your guests are going to need some super quaffable beverages to cool things off. 
Pro tip: Sweeter beverages help balance out spicy food. 
Here are our favorite drink ideas to complement a taco bar. 
8. Pre-Batched Margaritas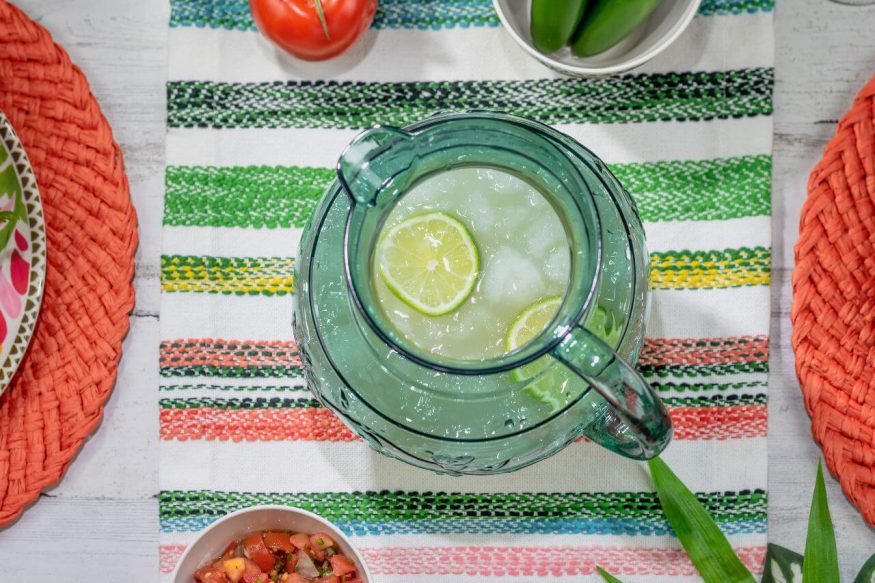 If you're hosting a taco party for adults, many of your guests will assume margaritas are part of the package. Give the people what they want with one of these creative pre-batched margarita recipes: 
9. Spanish-Style Sangria 
Unlike tequila and lime, some people and tequila just do not mix. If you have party guests who haven't touched tequila since that one summer in college, offer sangria as an alternative cocktail. 
While traditional sangria recipes include brandy (giving them a similar alcohol content as a typical cocktail), you can also make a low alcohol-by-volume version by leaving the brandy out. Here are our favorite sangria recipes for a summer party: 
10. Aguas Frescas 
If you're having a family-friendly taco party or there are non-drinkers in your crew, aguas frescas give them something to sip that has all the excitement of a cocktail with none of the alcohol. Here are our favorite recipes for this authentic Mexican sipper: 
Decor Ideas 
Sure, the food will steal the show at your fiesta de tacos. But once everyone has a full belly and a drink in hand, these decor ideas will have them looking around and saying, "Taco 'bout cute!" (Okay, we're done now.)
11. Papel Picado Banners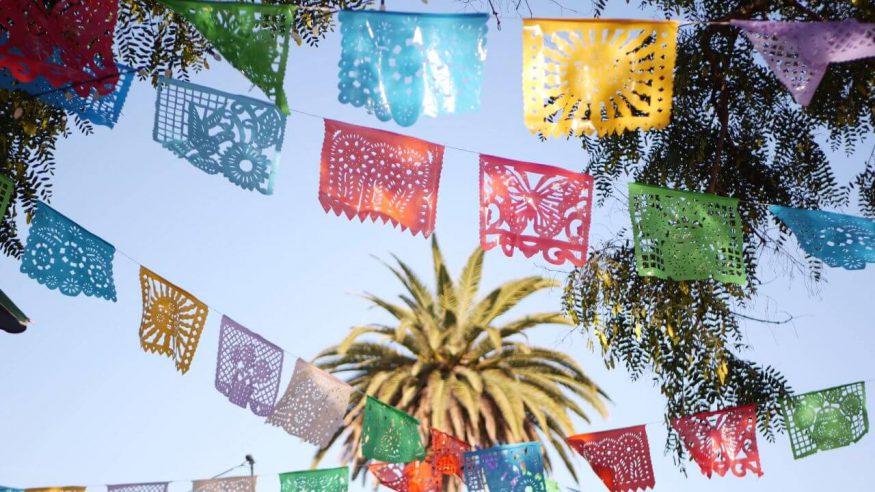 These instantly recognizable cut-out banners are popular at Cinco de Mayo parties, but they can add a splash of color to any party. DIY your own or order a batch of pre-made banners. 
12. Mexican Blanket Photo Wall 
Choose a big empty wall in your house and hang a Mexican blanket (or a few Mexican blankets for a more elaborate boho look). It will make a colorful backdrop for all your party photos. Encourage your friends to grab a taco, or some taco-themed photo props, and strike a pose. 
Game and Activity Ideas 
Before or after dinner is served, try these taco-themed activities to keep your guests entertained. 
13. Hot Sauce Eating Contest 
Since you already ordered hot sauces at a variety of heat levels for your taco bar, have your friends gather round and show you what they're made of. Start with the mildest sauce and work your way up. Guests can tap out whenever they can't take the heat 'ÄĒ last one standing is the winner. (And anyone who can handle a ghost pepper hot sauce gets our infinite respect.)
14. Taco Shell Debate 
If your friends have passionate feelings about tortillas, name a few judges, then divide into teams and see who can defend their taco shell selection. You can do a couple rounds of debating, with one dedicated to hard vs. soft shells and another that's all about flour vs. corn tortillas. 
15. Tequila Tasting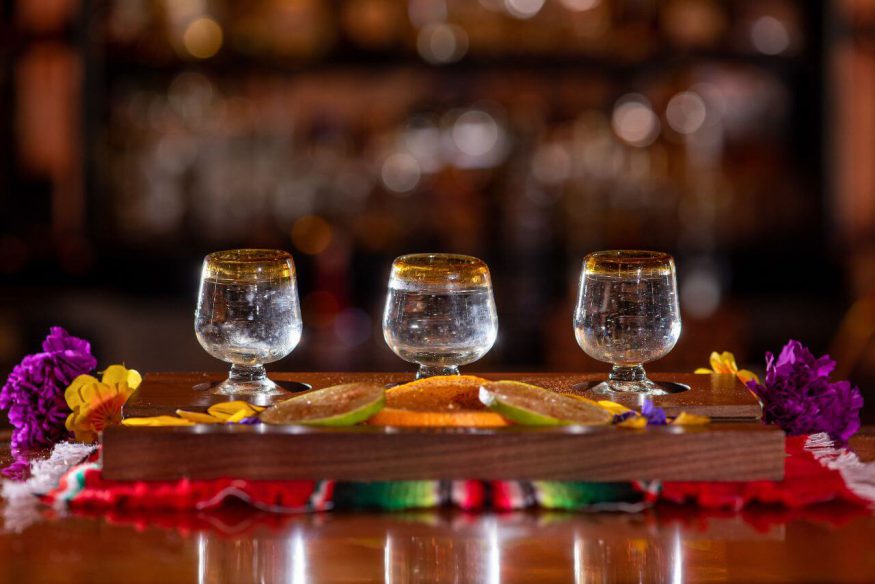 For your grown-up taco party, arrange a tequila tasting where you sip on reposado and anejo tequilas. Everyone can try to pick out flavor notes and discuss their favorites. 
16. Salsa Dancing 
Because "Salsa & Salsa Dancing" would make an amazing party theme, let's clear some room to dance and put on a salsa music playlist. If your friends don't know how to salsa, you can hire a dance instructor to show everyone the ropes. 
17. Pi√Īata Time
Pi√Īatas are popular with kids and kids at heart. It's easy to find taco-shaped pi√Īatas for sale, or if you're feeling crafty, you can DIY one. Just make sure you start a few days before the party 'ÄĒ pi√Īatas need several rounds of drying.¬†
Fill your pi√Īata with authentic Mexican candy or your own favorite sweets. Then, let everyone bash it with a stick.
Invitation Ideas 
Your taco party will be more fun with friends, so use these online invitations to get everyone to show up. You can customize the text on all of these options. 
18. Taco Bout a Party Invitations
If you love puns as much as we do, these Taco Bout a Party invites will set the tone for your shindig. 
19. Fiesta Frame Invitations 
 The design on these Fiesta Frame invitations was inspired by beautiful Mexican embroidery, and they'll be a subtle match with your other decor like papel picado banners. 
20. Holy Guacamole! Invitations 
Put everyone's favorite dip front and center with these festive invites that don't take themselves too seriously. 
21. Festive Pi√Īata Invitations¬†
These invitations let everyone know they're in for a fiesta and prepare them to break open a pi√Īata at the end of it.¬†
22. Papel Picado Banner Invitations
If you can't get enough of this colorful Mexican party decoration (because we can't!), add it to your invites. These Papel Picado Banner invitations come in four delightfully bright color schemes. 
Throw a Seriously Festive Fiesta 
Much like our salsa, we want our taco parties to come with a kick. Use these ideas for themed food, drinks, games, and decor to plan your next fiesta. Then send out digital invites to let your guests know that this is nacho average party. 
Digital invitations allow you to send your party details in just a few clicks 'ÄĒ and they're so much more festive than a text message! You can easily track your RSVPs and check your head count anytime. That way, you'll know exactly how many margaritas to make. Ol√©!¬†