September 28, 2021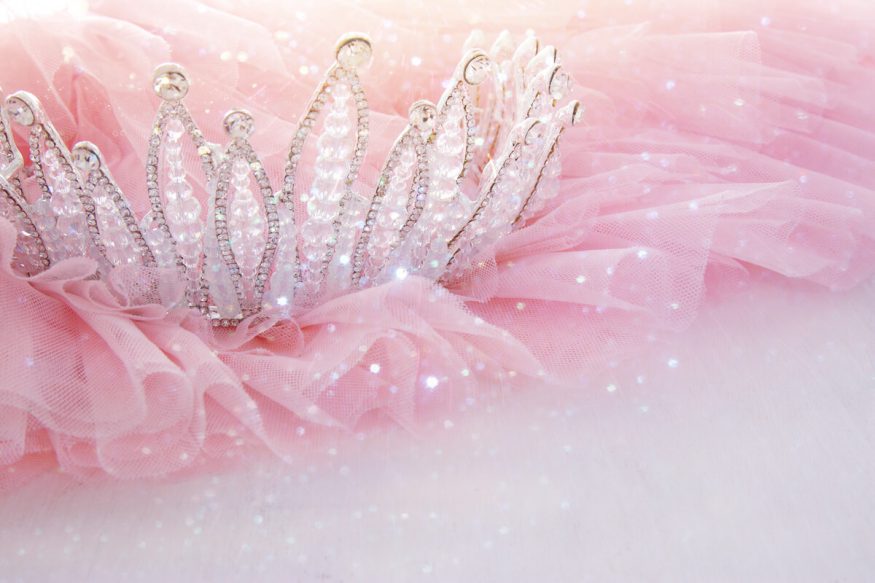 Ready to create a magical world filled with castles, dragons, and plenty of princess-worthy splendor? Whether you're going for a fun Disney theme or a more traditional fairytale adventure, you'll have plenty to explore with these princess party ideas for a one-of-a-kind celebration.

Try These 12 Fairytale Princess Party Ideas
There's nothing sweeter than a princess-themed party. To help you put together an incredible event, here are some of our favorite birthday party ideas fit for a princess. Throwing a baby shower or another event instead? Simply adapt these ideas to suit your celebration.
1. Transform Your Space Into a Magical Wonderland
If you have the space and budget, take your home or venue and transform it into the kind of place you'd find in a fairy tale — with a big castle, magical woodland, or grand ballroom. 
Get creative and paint a fun backdrop for your guests to admire, or keep it simple with colored fabric draped from the walls and ceiling and a handful of woodland animal cutouts. Add in other party decorations like a pastel balloon garland, a chalkboard welcome sign, and twinkling fairy lights to make your party space feel magical and welcoming. 
2. Princess-Themed Table Settings
When your little guests sit down to eat their birthday meal, they'll need somewhere fabulous to enjoy it. Add color and theming to your table settings with beautiful and sparkly party supplies. 
Look for table covers and tableware that match your party theme — whether it's iridescent, pastel, brightly colored, or inspired by your guest of honor's favorite princess movie. Sprinkle crown-shaped confetti across the table, and finish the look with a grand centerpiece — like a gold-finish candelabra, or a pretend glass slipper that evokes the charm of Cinderella. 
3. Play Dress Up
One of the most fun ways to celebrate any themed get-together is by dressing up. This is one of those princess party ideas that's always popular as it's the perfect excuse to put on a tutu and don a tiara. 
If you have the budget, put together a dressing box of princess dresses for guests to wear during the event. If you're hosting a Disney princess party, include classics like Ariel, Belle, Cinderella, Elsa, Jasmine, Rapunzel, Snow White, and Tiana. If you're not able to provide costumes, ask your guests to come along dressed as their favorite princess instead. 
4. Princess Crown Making 
With such a creative party theme, it'd be a shame not to let your guests enjoy some interactive fun. Set up a crafting corner where guests can create their very own princess crown or tiara that they can wear at the celebration and also take home as a party favor. 
If you have little party guests, provide them with pre-cut crown shapes and some crafting supplies that they can easily decorate with. For slightly older party guests, this DIY felt and lace princess crown is a lovely idea. 
5. Magical Treasure Hunt
Treasure hunts and scavenger hunts are always a hit at kids' parties, and they're one of those princess party ideas that you can have lots of fun with. Create your own story behind the hunt and take your guests on an adventure to find the missing treasure. 
To truly bring the princess theme to life, give your game a magical backstory, with a princess who's lost their most prized tiara, or an evil witch that's hidden some treasure — and your guests must find the clues along the way to recover it. 
6. Castle Building Contest
For another fun princess-themed party game, try a castle-building contest. Give your party guests a time limit and see who can build the best, tallest, most creative, or silliest castle during that time. 
This can take different forms depending on your guests' age and preferences and how messy you want things to be! You could ask your guests to build the castle out of Lego blocks, sand, crafting materials, or dough — whichever works for you. 
7. Princess Disco
After you've all had fun making crowns, building castles, and saving magical treasure, it's time to put on those dancing shoes for a princess-themed disco! 
Create a playlist full of songs that the birthday guest of honor loves, including songs from their favorite princess movie soundtracks. All you need are some speakers, a space to dance, brightly colored lights, and a glitterball for a fun disco vibe. 
8. Princess Birthday Cake
You can't sing "happy birthday" without a cake, and for a princess birthday party, only one thing will do — a princess cake.
Treat your little birthday guest of honor to a wonderful princess-themed cake in sweet pastel tones, or that features one of their favorite princesses. Bake your own cake and add a princess topper for a minimalist yet adorable take on the theme, or have a baker get creative and make something straight out of a fairytale book. 
9. Princess-Style Party Food
For a princess-worthy feast, try giving some of your favorite party classics a royal twist. We love the idea of serving mini tiara-shaped pizzas. You could create versions with different toppings, or ask your guests to get involved and make their own pizzas with you. For something sweet, these crown cookies are tasty and look great. 
10. Magical Milkshakes
For a super sweet princess party idea, how about colorful, magical milkshakes? There's something so fun about those creative milkshakes that are all the rage right now. This unicorn bark milkshake is bright, exciting, and oh-so tantalizing. It's also a major sugar rush, so consider serving mini versions instead. 
11. Cupcake Decorating Contest
Whether you're hosting a full princess party or a more understated tea party to celebrate a birthday, you can't go wrong with a round of cupcake decorating. It's a lovely way to relax, unleash your creativity, and have something yummy to eat at the end of it. 
We think you're never too old or too young to enjoy decorating cupcakes, so this works for party guests of all ages. If you're feeling competitive, turn this into a contest and award a small prize for the winning designs. 
12. Princess Party Favors
You've put so much energy and love to incorporate the best princess party ideas, so don't stop there — give your guests a themed favor bag to take home with them. 
Find a princess-themed party favor bag or box and fill it with tiny treats for your lovely guests to enjoy. Princess stickers, lollipops, pens, and mini toys are all great additions. If you want something a little different, a personalized princess crown and wand is a lovely idea. 
Magical Princess Party Invitations
If you're looking for the ideal princess-themed birthday party invitation, we've got you covered. Here are some of our most loved invites, all ready for you to personalize with your own color options and wording. 
Princess Carriage Invitation
How adorable is this princess carriage invitation? This photo invitation puts the guest of honor at the heart of the invite, with plenty of space to add your message and details. 
Fit for a Princess Invitation
For something a little more contemporary and quirky, we adore this fit for a princess invitation. The sweet illustrations and cartoon style give this invite plenty of princess charm. 
Magical Princess Party Invitation
The gold accents on this magical princess party invitation makes it one of our favorites. The sweet pastel tones and modern typefaces create a design that's great for kids of all ages. 
Arctic Princess Invitation
Invite your party guests to a magical winter wonderland with this arctic princess invitation. What makes the invite even better is the customizable monogram, which adds a really sophisticated touch. 
Once Upon a Time Invitation
Introduce your guests to some fairytale charm with this once upon a time invitation. This regal design is perfect for a princess-themed celebration inspired by stories from the past. 
Throw the Perfect Princess Party for Someone Special
A princess-themed party is a wonderful opportunity to go big and bold with your creativity. Set the scene for a magical tea party, or treat the birthday guest to an afternoon of dancing and hunting for treasure in a make-believe castle. 
Use these princess party ideas to help you put together a plan for the day, then choose a gorgeous online invitation to match. When you've found a design you love, customize it with the birthday guest's details and send it right across to your excited soon-to-be party guests.