November 25, 2020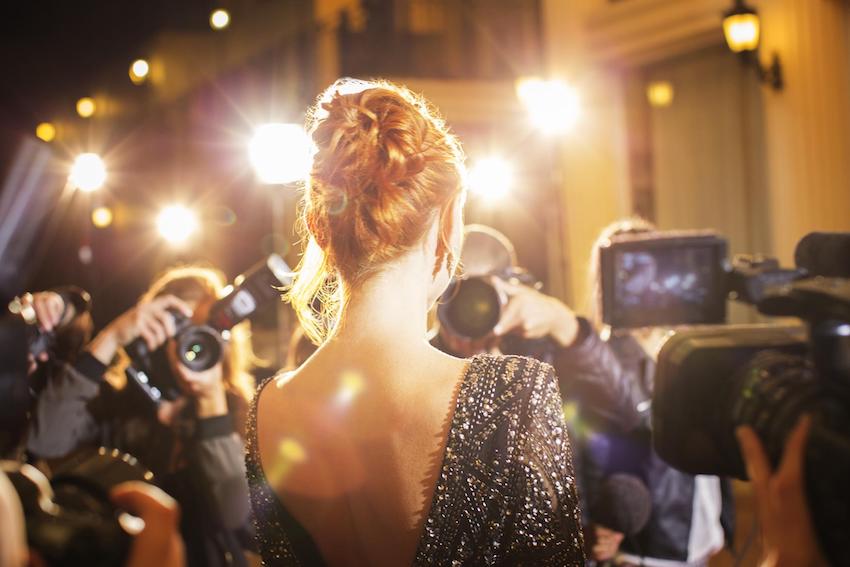 We can just picture it: The limo pulls up, the door opens, the paparazzi cameras flash, and you step out onto the red carpet. Whether you're planning a corporate event, a milestone birthday party, or even just a movie buff's special occasion, a red carpet event can add instant glamor. 
You don't need to own a Valentino gown or have a guest list full of celebs to throw a red carpet soirĂ©e (although, if you do, can we come?). Rolling out the red carpet works for any big occasion and any small occasion that's a big deal to you. You can host a formal event at a venue or have a just-for-fun red carpet party in your own home. 
Here's a look at a few of our favorite reasons to throw a red carpet event, plus event planning tips for formal affairs and fun theme parties. 

Red Carpet Occasions 
Any special event — big or small — can be turned into a red carpet event. If you think it's a good time to pop some champagne, it's probably a good time to roll out a red carpet. (Red carpet brunch? Don't mind if we do!) 
You can set up your red carpet with velvet ropes for your VIP party, or you can create a red carpet out of craft-store crepe paper to celebrate your little one's first role in a school play. (She may only be Carrot Number Three, but she's a star in your book.)Â 
Here are our favorite reasons to roll out the red carpet:Â 
Fundraising Gala:

Every one of your donors is a VIP. Let them know it with an

elegant red carpet gala

. This event allows you to raise money for your cause while treating your biggest donors to a night of Hollywood glamor.

Birthday Party:

Milestone birthdays are a fantastic reason to don your finest red carpet fashion. But a red carpet theme works at any age if the birthday boy or girl is a movie buff (or future star). 

Corporate Event:

Celebrate a product launch, an IPO, or an acquisition with the team members and investors who made the moment possible. Or host a company awards ceremony to let your team members know they are VICs — Very Important Contributors — in your company's success. 

Viewing Party:

Whether you're hosting a movie premiere or hosting friends to watch the Academy Awards, Golden Globes, Emmy Awards, or Grammys (complete with drinking games and award show bingo), a red carpet makes a fitting party theme. 
Once you've decided on the reason for your red carpet event (we can't stress this enough — any reason is a good reason), your next step is to plan your event based on how formal you want it to be.
​Formal Red Carpet Event Ideas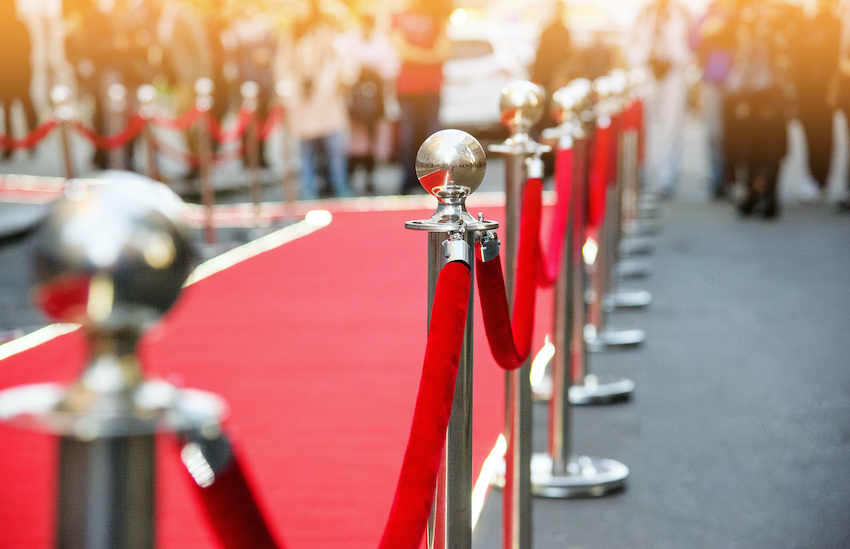 Whether you're hosting an evening of glamour for a milestone birthday, corporate event, or other major achievement, here are some Oscar-worthy ideas to keep in mind as you select your venue and vendors. 
Choose Your Venue With an Eye on the Entrance
There's only one requirement for a red carpet event (aside from a red carpet): a grand entrance. Make sure your venue has room to accommodate a long walk as each guest arrives. You may also need stanchions and velvet ropes to keep paparazzi, onlookers, or people who aren't part of your party from walking across the carpet in the middle of someone's dramatic entrance. 
A venue with a sweeping staircase can add to the drama, but keep your guests in mind before you book. If your guest list includes older guests or guests with mobility issues, look for a handicap accessible entrance, or have a contingency plan to help those guests arrive safely. 
Hotels, restaurants, and theaters all make beautiful backdrops for red carpet events. But you should consider your evening's activities when you look at each space. If you're hosting a movie premiere or film festival, you'll need access to a projector screen — an elegant old movie theater will be an ideal option. If your event will include dancing, look for a location with a dance floor and space for a band or DJ. 
Some venues may already have a red carpet and velvet ropes for you to use, but in most cases, you'll need to rent these items. Ask the venue for measurements so you can rent the correct length of carpet.
Hire a Professional Photographer
Not only will professional photos give you content for your social media, they'll also make your guests feel like true VIPs. You can have your photographer capture each guest's red carpet entrance or set up a step and repeat backdrop where guests can pose for their photo opportunity.
Once the entrances are over and guests have settled in, the photographer can move on to the main event and capture all your evening's activities. Set up a website where guests can find photos of themselves after the event. If you're hosting a fundraising gala, this can be another money-making opportunity. Allow guests to purchase their photos with the money going to your cause.
Choose Your Entertainment 
After guests make their grand entrance, well, they're going to need something to do. If you're hosting a viewing party or an awards ceremony, then the entertainment is already sorted. If not, consider hiring a musical performer, serving dinner, or having a dance floor.
If you're not sure what kind of entertainment to offer, talk to your venue. Many venues work with preferred vendors — bands, DJs, MCs, and caterers that provide quality service. Your venue can suggest everything from a menu to a musical quartet. 
Set a Dress Code
If you want everyone to appear in their finest red carpet fashion, you may need to specify what that means to you. Are you hosting a black tie event with tuxedos and evening gowns? Is cocktail attire formal enough? Or is this more of a Teen Choice Awards scenario where anything goes (as long as it's outrageous)? Let guests know on your formal invitations. 
Red Carpet Theme Party Ideas

If you and your friends feel more comfortable at a Hollywood theme party than a red carpet gala, follow these tips to poke a little fun at celebs and their red carpet traditions. 
Make a Red Carpet Out of Craft Paper
You can make an inexpensive red carpet entrance anywhere by getting a role of red felt or red crepe paper from the craft store. Have your red carpet lead up to your front door, from your front door to your TV (if you're hosting an Oscars viewing party), or just have it direct guests to the bathroom for a fun practical joke.
Set Up a Photo Booth 
You may not have professional paparazzi at your party, but everyone can still strike a pose with a photo booth. Hang a sparkly backdrop on one of your walls and get some photo booth props so your friends can take fun selfies. 
Add Some Fancy Attire
Even if your friends don't own designer evening gowns, they can still sport their most elegant attire. Tell everyone to wear their favorite party dress, recreate the outfit they wore to their senior prom, or get an outlandish evening gown or tuxedo T-shirt from the thrift store. 
You can also create red carpet fashion as one of your party activities. Challenge guests to make an evening gown or tuxedo out of trash bags and duct tape. 
Serve Up Some Snacks
No party is complete without food. You can lean into the Hollywood theme by serving popcorn, black tie brie bites, champagne cocktails, or recipes inspired by your favorite movies.
Roll Out the Red Carpet
From your red carpet party to your after party, you're going to need invitations as elegant (or silly) as your evening. We can help with that.
At Greenvelope, we've got online invitations that you can customize with all your event details. Add your dress code, include survey questions, and collect RSVPs all in one place. Greenvelope not only helps you save time and money, it also helps you save trees — Hollywood would approve.