June 19, 2020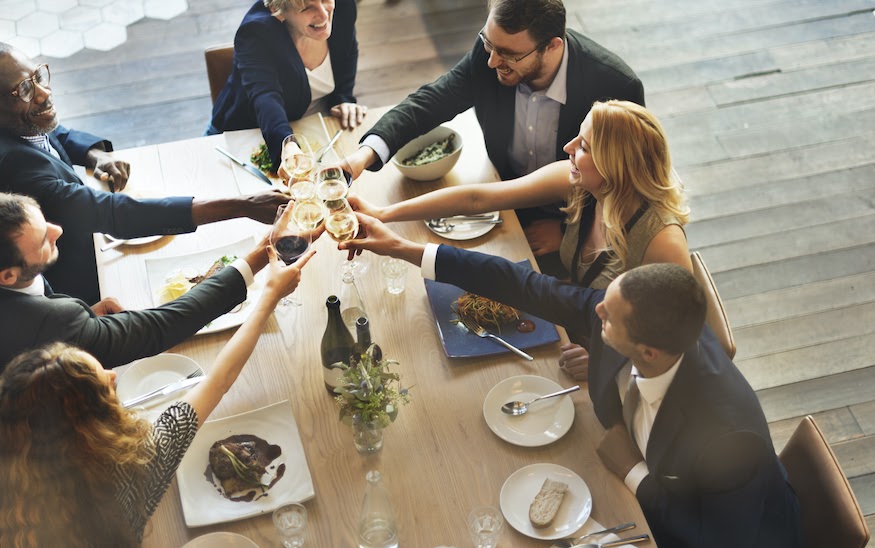 When organizing a corporate event, figuring out where to start can be a challenge. Even if you're working with an event planning company, the responsibility is on you to nail down the basics, sign off on specific aspects of the event production, and oversee the process. You also might feel added pressure when coordinating a corporate event compared to other social events, like planning a birthday party or baby shower because it's related to your job.
But, no matter what type of corporate event you're tasked with planning, there are some common steps you can take to keep calm and plan on. Consider this your guide to corporate event planning with easy-to-follow tips on how to run a successful event.

6 Types of Corporate Events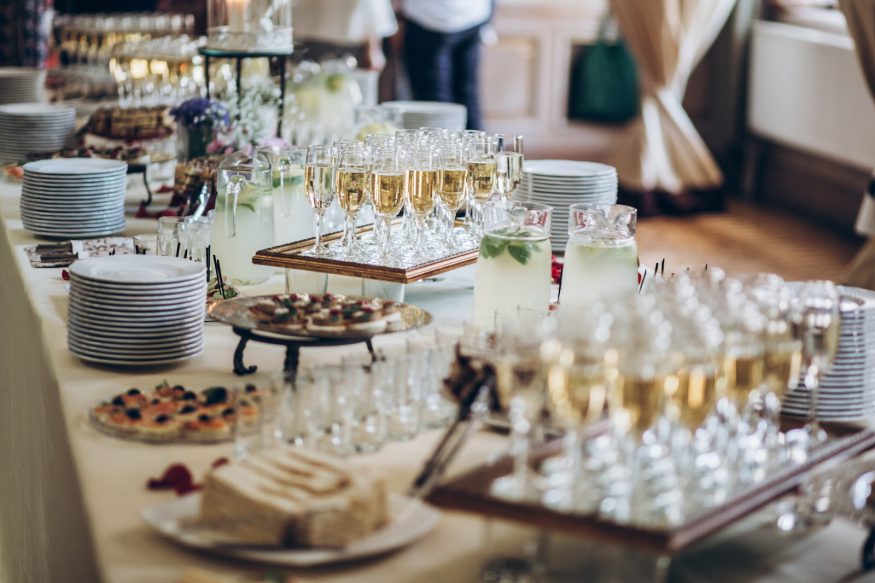 A common gripe about corporate events is that they can be boring and predictable. While there are some trappings you can't always avoid (talking heads at the podium, perhaps?), you can still find ways to engage the crowd and ensure a good time. Here's a quick rundown of the different types of corporate events, along with some ideas on how to make them pop.
Team Building: This type of corporate event aims to foster a greater sense of camaraderie, collaboration, and communication among coworkers. A team-building event could be anything from a weekend retreat to spending a day at a sporting event to joining forces in an escape room to volunteering for a community clean-up.
Product Launch: Introducing a new product can be one of the most creative and flashy types of corporate events. Many product launches involve elaborate event designs, unusual venues, live entertainment, and marketing campaigns ahead of time. But even if you have limited resources, you can still include interactive elements like a fun photo booth, unique hashtags, and great swag bags to build buzz. Be sure to encourage attendees to share on social media to generate excitement.
Conference:¬†Whether you call it a conference, workshop, seminar, or forum, this type of corporate event¬†centers on discussion. Many conferences feature industry experts and thought leaders in a given field to offer insights and propel company productivity. Since most of these events require attendees¬†to sit and listen for long periods of time, make sure to offer plenty of breaks and even some form of entertainment to break up the monotony 'ÄĒ a roving magician, DIY dessert cart, or silly sing-along are just a few ideas.
Charity Fundraiser: From a black-tie gala with hundreds of guests to a more casual cocktail party, a fundraiser is a powerful way that companies can support a non-profit or other charitable cause. These events typically involve a great deal of event marketing ahead of the event to build interest and sell tickets. Use event management tools to help you with registration, ticketing, donation collection, and more.
Colleague or Customer Appreciation:¬†Everyone likes to feel appreciated and that's where this type of corporate event¬†comes in. An award ceremony can highlight exceptional team members or recognize the entire company for reaching a particular achievement or milestone. Likewise, you can recognize your organization's top supporters by inviting them to a fun event 'ÄĒ be it a rooftop soiree or golf outing.
Holiday Party: Every company has its own style and policy when it comes to holiday parties. While some will go all out and hire event production teams to create a winter wonderland, others might stick to a pared-down celebration such as a holiday-themed potluck. Either way, you can put your corporate event planning skills to work and arrange an office holiday party that'll raise everyone's spirits. A company talent show, ugly sweater contest, ice skating trip, hot cocoa station, or group happy hour are all fun ways to make the season bright.
8 Steps for Running a Successful Corporate Event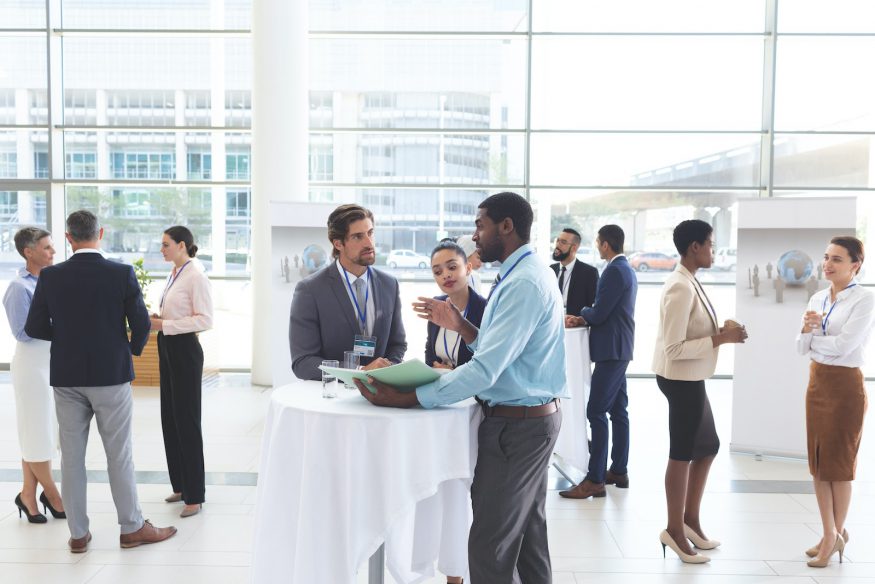 Not all events are the same, but there are some common elements they share. Even if you're having a virtual business event, most of these steps still apply when going through the corporate event planning process. Don't miss our must-have event planning checklist for more details on creating a great event.
Set Your Event Budget: As with any event, you first need to establish your budget. Once your employer, event committee, or necessary administrator sets and approves a budget, it's time to get to work. Your budget will directly impact all aspects of your planning, including how many people you'll invite, the scope of the event, and so on. If you're looking to defray some of the costs, reach out to potential sponsors and see what your options are.
Pick a Venue:¬†If your corporate event¬†takes place at the office, you don'Äôt need to deal with booking a special event¬†space. But if you're taking the celebration offsite, you'll want to book something well in advance. Naturally, the type and size of your event will determine what kind of space you need. For example, if you're planning an outdoor company picnic¬†at a local park, be sure to reserve your area and get the proper permits ahead of time.
Set the Guest List: Of course, no event is complete without guests. You probably have an idea of who you're inviting from the get-go, but organizing your guest list and getting it down on paper (even if it's digital "paper") will help you finalize your invitees. You may also need to arrange a seating chart.
Book the Entertainment or Speakers: Depending on the type of event you're having, you'll want to get this part of the planning done right away. From securing keynote speakers to booking the DJ, band, or aerial acrobats (hey, you want it to be memorable, right?!), think about the purpose of your event and then go through the list of which entertainers or keynote speakers need to be there and all the related logistics of making it happen.
Send Invitations: Maximize your impact and minimize your stress by opting for digital invitations. Whether you're sending business holiday party invitations or any other type of online business invitation, you can easily track RSVPs, manage the guest list, send questions or updates, collect donations, and so much more. You may even want to consider sending save-the-dates to build anticipation and alert your guests to mark their calendar.
Secure Food and Beverage: No matter what type of event you're planning, food and drinks are a must. Some venues have their own in-house catering while others will require you to book a caterer. Whatever you decide, remember to be inclusive and have options for people with different dietary needs, including vegan, gluten-free, or nut-free food.
Encourage Participation: Whether you're holding an all-day conference or team-building obstacle course, look for ways to encourage interaction and entertain your guests. If attendees are mostly sitting and listening, create intermittent "pop-ups" where they pogo in place for 10 seconds. Or have them pair up or break into smaller groups to encourage further discussion and share ideas.
Follow Up: As with any special event, following up post-event is key to making that final, lasting impression. One of the most thoughtful ways to acknowledge attendees is by sending them a thank-you note. It adds a personal touch and they'll appreciate the gesture.
Heat Up the Watercooler Talk with a Cool Corporate Event
Planning a company event can seem tricky, but once you have a clear picture of your objectives and the steps to take, the entire corporate event planning process will feel a lot more manageable. Whatever type of event you're devising, it all comes down to staying organized. You might not consider yourself a corporate event planner, but with this handy guide, you just might change your mind. For more inspiration on creating a successful event, check out these 19 business event invitations that will impress your guests.