May 21, 2020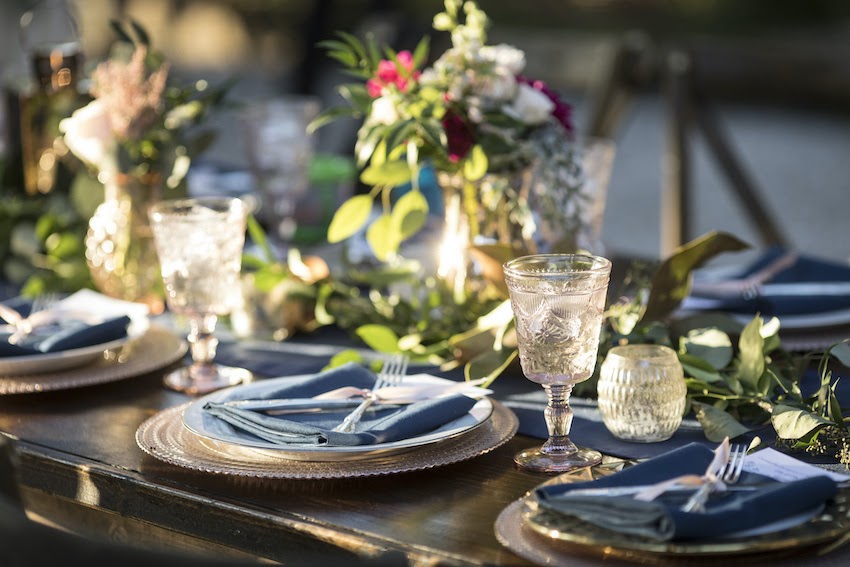 You have an event coming up and the pressure is on. It feels as though you have a million things to do, and it's hard to know where to start. To top things off, hiring a professional event planner is not an option, so the responsibility of getting everything organized is on your shoulders. Don't worry, we feel you. And we're here to help.
Whether you're planning a major corporate event for a hundred attendees, a happy hour with coworkers, or a product launch party with a few dozen VIPs, there are some essential steps you can take to keep planning from getting overwhelming.
Keep in mind that there's no one-size-fits-all solution since no two events are exactly alike, but having an event planning checklist will help you tackle the task at hand. So, take a deep breath and review this event checklist that includes a general timeline and tips on how to estimate (and reduce) costs. Before you know it, you'll be ready to rock your event like a boss.

A Month or More Before the Event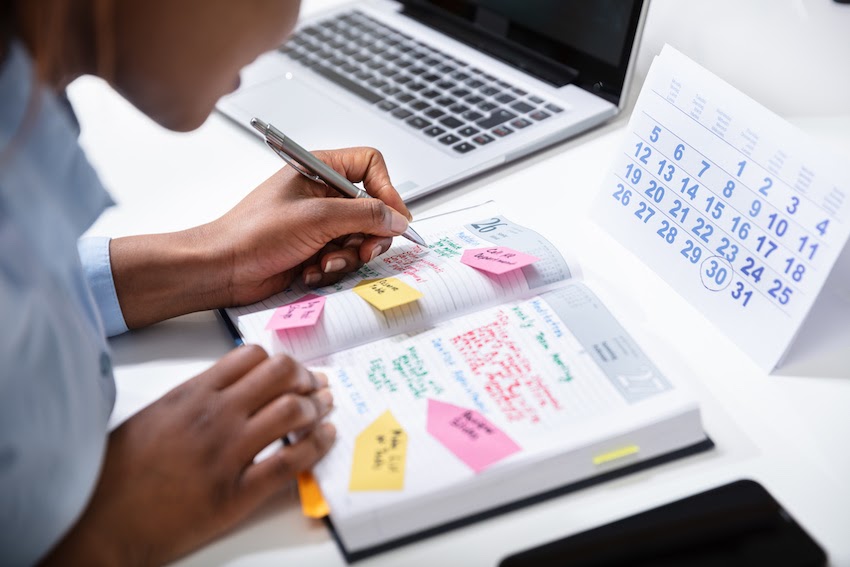 The necessary lead time for planning your event will vary depending on the scope, budget, and purpose of your event. A small retirement party for 12 people might only need a few weeks of event planning while a fundraising gala with a lot of moving parts will require much more time and planning prior to the big day. While you can expect some variations based on these factors, the following checklist offers the fundamentals for planning events.
1. Establish Your Event Budget
This is perhaps the most critical aspect of event planning and will determine everything else you set in motion. Your budget will typically come from your employer, the event committee, or whoever is in charge. However, if you're planning the party for purely social reasons, there's a good chance you'll be paying out of pocket.
Consider an online price estimator that helps you determine costs based on event type, date, time, location, and the number of guests. If you're looking to defray costs (and it makes sense for the type of event you're planning), reach out to potential sponsors.
For instance, if you're planning a company holiday party, perhaps a local baker is willing to offer complimentary cupcakes for brand exposure such as signage or promotional materials at your party. Or maybe there's a relevant business that's willing to provide goodies for a swag bag. For a purely social event, consider having a potluck, small bites only, or a buffet instead of a sit-down dinner to keep costs down.
There are many ways you can help reduce the financial burden, so get creative and start brainstorming with your team. Even scrolling through social media for like-minded brands might spur ideas on how to do some sort of trade or exchange for your event.
2. Select Your Event Venue
If you're hosting a company celebration at the office or at a home, then you don't need to worry about booking a special event space. However, many events will require you to book well in advance. Keep in mind that the location, season, time of day (or night), and duration of the event will impact price.
For example, renting a private room at a restaurant on a Wednesday night will likely be cheaper than booking the same party on a Friday night. Also, be sure to ask the venue to disclose any extra fees such as corkage, taxes, tips and gratuities, cake cutting, etc.
3. Pick a Theme and Decor
While you might have an idea about the theme at the outset, your budget will determine how elaborate or simple your event design and decor will be. Your venue will also influence whether you need decorations in the first place. If you're having a golf outing with lunch served at the club, then you likely don't need to bother with a theme.
That said, a fun theme can give an event structure, emphasize the purpose of it, and make it more memorable. For instance, if you're planning a grand opening for a salon, a "Bubbles and Blowouts" theme with free-flowing Champagne is well-suited for the occasion.
4. Reserve Any Necessary Equipment and Entertainment
If you're having an after-work event to celebrate a colleague's retirement, then maybe you only need to make sure that the Wi-Fi and audio-visual equipment is working for your photo slideshow or fun PowerPoint presentation. However, if you're having an event with live entertainment, you'll need to coordinate with the venue and performers.
Keep in mind that unless the performers are donating their talents for the event, this can be a major expense. Consider hiring a DJ or creating a playlist specifically for the event. You can save hundreds (if not thousands) of dollars going the DIY playlist route.
5. Contact the Caterer or Food Vendors
Food and drinks are arguably the most important ingredients of any party 'Ā†'ÄĒ except for the people, of course. Whether you're having a casino night¬†with cocktails and tray-passed appetizers only or a charity ball¬†with a sit-down, multi-course dinner, this is probably the most expensive part of the event.
Start nailing down the details as soon as you know an event is on the horizon. While some venues such as hotels will have their own in-house catering, other spaces are open to bringing in food service and servers. Regardless of how big or small your event is, be sure to have some food for those with special dietary considerations, such as vegan, vegetarian, and gluten-free options.
6. Send Invitations
You could go the old-school route of sending paper invites, but that requires a lot more money and effort. A convenient option that saves time and money is sending online invitations.
With features like built-in RSVP tracking, ticket sales, payment collection, and more, going digital lets you focus on all the other important aspects of throwing a fantastic event.
A Week or Two Before the Event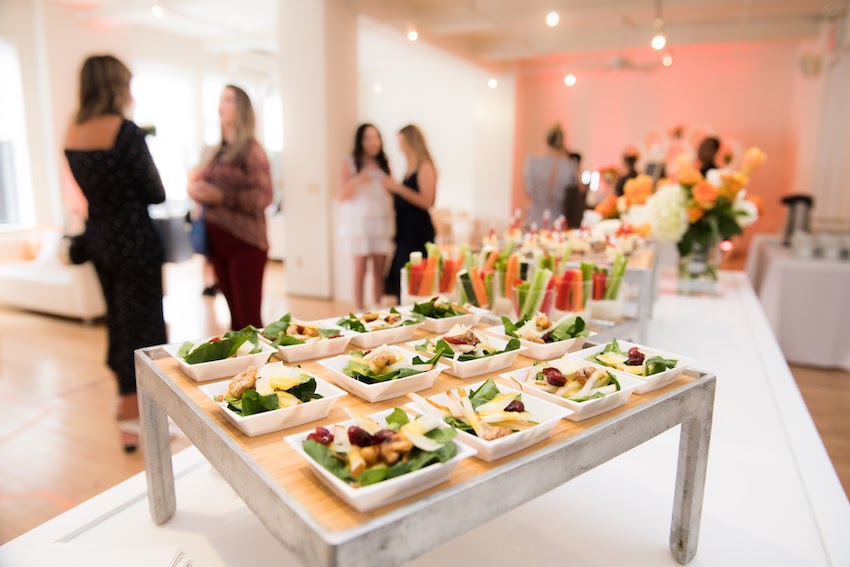 If you only have two weeks total to pull off an event, then you'll naturally need to adjust your timeline for this. The main idea is that you want to make sure you get these pieces of the puzzle in place and delegate any necessary tasks to ensure everything runs smoothly.
1. Confirm Details
Fine-tune and confirm event details with the rental facility, all your vendors, performers, and equipment providers. You'll also want to look at how many RSVPs you have so you can get a final headcount to provide to the caterer or food and beverage vendors.
2. Gather Party Favors, Swag, or Gift Bags
Add any checklist details that fall under the "miscellaneous" (yet, no less important) category. For example, if you're having a large event with plus-ones and people who might not already know each other, make sure you have name badges for everyone. If you're giving away party favors, gift bags, or other swag, start collecting these items sooner than later so you can accommodate any last-minute changes.
Day of the Event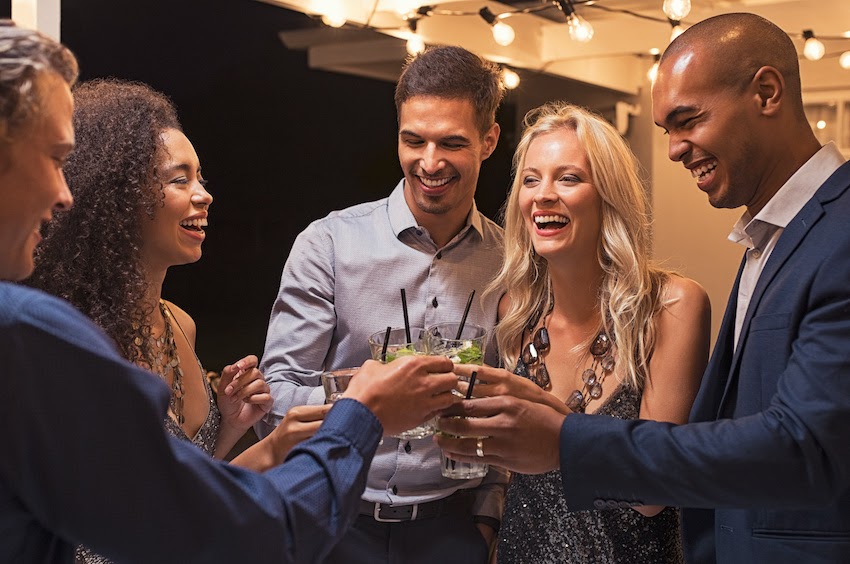 The moment of truth has arrived. The event day is when you realize your hard work has paid off and all the moving parts are ready to go. Just remember to breathe. You got this.
1. Run Through the Program
Show up at least an hour before the event to handle any last-minute changes and do a quick run-through with your team and venue coordinator. Review the sequence of events item-by-item and adjust as needed. Confirm that the staff knows where attendees should be directed and other essential aspects of the event's program.
2. Meet and Greet Guests
Whether or not there's a check-in table, make sure there's a designated person to meet and greet guests as they arrive. You always want to make sure attendees feel welcome and acknowledged. If you've secured swag bags, confirm that someone is available to hand them to guests as they depart.
Post-Event Follow-Up
You might think your to-do list is complete once the party's over, but not so fast. Here are just a couple of things to do as a final step before you can call it a day.
1. Check with the Venue
Be sure that you wrap up everything you need to with the venue, including final payment, tips for the staff, breaking down equipment or decorations, or any other arrangements that were set in place.
2. Send Thank-You Notes
A party isn't a party without people making the effort to show up and participate. To show your appreciation, be sure to send a thank-you note. It's a thoughtful way to add a personal touch that will leave a lasting impression on guests. Remember, a successful event isn't just when you've pulled off all the logistics and guests had a good time 'Ā†'ÄĒ the best events¬†are those that let guests know their attendance was much appreciated.
Double-Check Your List and Have a Great Time
This event checklist might look like a lot, but when you break it down step-by-step, it all becomes a lot easier to manage. Bookmark this event planning guide or better yet, print yourself a copy and keep it handy so you can mark off items as you move along.
The entire planning process will feel a lot more manageable when you have a checklist. You can also consider event management software that can help with events of varying complexity.
Whatever you decide, it comes down to organizing so you can stay on track. You might not consider yourself an event coordinator, but by the time you're done with your first fête, you'll be all the more prepared for your next event.