January 24, 2022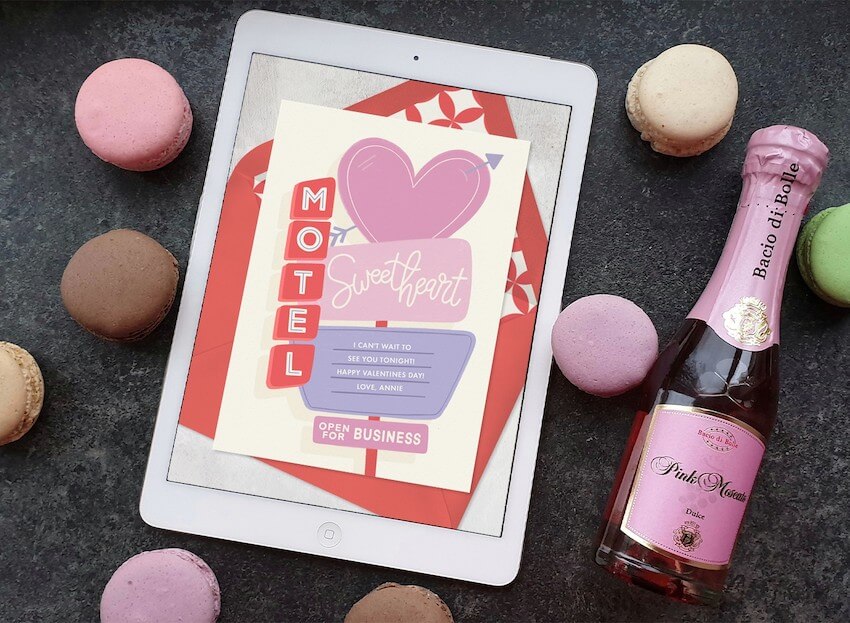 There are so many ways to celebrate Valentine's Day. For the romantics, it's a day to share exquisite poetry and special moments with your favorite person. For those with a funny bone, the holiday is perfect for sharing puns and silly love quotes. 
No matter how you like to celebrate, finding the perfect online Valentine's Day cards is often the first step in marking the special occasion. Here, we've gathered our favorite online valentine cards that share the love (and laughs).

Advantages of Online Valentine Cards
When it comes to valentine cards, sending an online version has many advantages. First, it's an easy way to send last-minute cards in case you forgot someone or simply procrastinated. Online cards are instant. With just a few clicks you can send a customized valentine card to anyone using their email address, phone number,  social media handles. No worrying about paying for postage or how long it takes for a letter to arrive.
Another advantage of online valentine cards is that you have significantly more design options. Instead of perusing the shelves of your local store and picking the same cards as everyone else, you can choose from hundreds of professional designs. These include funny valentine cards with clever puns as well as sweet love notes that would make cupid proud. In other words, there's a design for everyone.
Another bonus: You can also upload your own custom designs for a truly unique valentine's message your friend or loved one won't soon forget. You can share a favorite photo and add your own words, whether it's poetry for a romantic valentine or an inside joke for Galentine's Day.
There's also an environmental benefit to Valentine's Day ecards. Most valentine cards are thrown away, creating unnecessary trash and leading to a wasteful holiday. But it doesn't have to be that way. With digital valentine cards from Greenvelope, there's no paper waste. 
Online Valentine Cards: 11 Dreamy Options for Friends and Lovers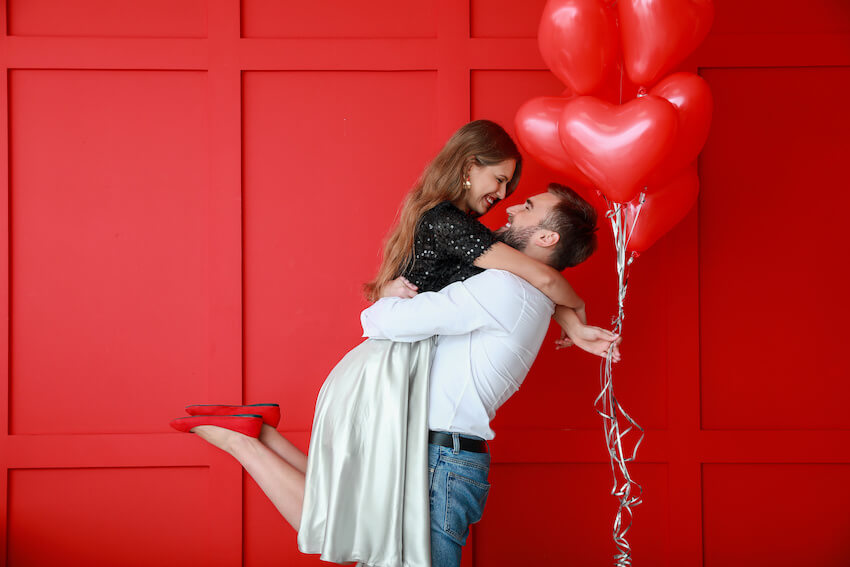 Valentine's Day is a fun day to share your love with family members, friends, loved ones, and secret crushes. It's a day to let people know you love them, appreciate them, miss them, or are thinking of them. If you're hosting an event, you can send valentine event invitations. And if you have a slightly different opinion of the whole February 14 fuss, you can also make fun of this so-called Hallmark holiday and "celebrate" it your own way. 
Whatever your approach might be, below are 11 designs to get you started. Just remember: You you can always browse more Valentine's Day digital cards and customize them to your heart's content.
1. Manis & Mimosas Invitation
Ask your guy and gal pals to "be my valentine" with this colorful Galentine's Day invite. It's the perfect way to celebrate friendship and the perfect card for a fun afternoon sipping mimosas, eating cupcakes, and pampering yourselves.
2. Sweetheart Cookies Card
This Valentine's Day card is the perfect way to say " I'm thinking of you" or "I miss you" to a crush or loved one. The card comes in various color schemes including classic pink and red as well as pastel green. You can also customize it by choosing your own color palette.
3. Fall for You Card
Does your loved one make you feel like you're on cloud nine? Say "I love you to the moon and back" with this romantic valentines greeting card. The template is entirely customizable, from the color scheme to the message to the fonts, so you can add your own personal touch. 
4. Quite the Catch Card
This funny Valentine's Day card is perfect for the person who has you hooked. It's a fun and lighthearted way of celebrating the holiday. Plus, it's ideal for outdoor enthusiasts and the fishers in your life.
5. Crush on You Card
Nothing's better than a fun pun on Valentine's Day. Get your not-so-secret crush laughing with this creative online Valentine's Day card. It's not too serious, but still sweet, making it ideal for a casual and laid-back way of celebrating the holiday.
6. Romantic Floral Border Card
For the true romantics at heart, this thoughtful valentine card is a great way to share your love. The card features a large text block where you can share romantic thoughts, custom poetry, or Valentine's Day quotes. The text is framed by whimsical florals, making it a truly magical way to wish someone a happy Valentine's Day.
7. Color Block Love Card
This personalized Valentine's Day photo card lets you share your love with personal photos. Choose four photos of yourself, your loved one, or the whole family and send it out as a greeting card to everyone on your list.
8. My Heart Card
For those who like simple and understated designs, this online valentine card is just the ticket. Available in several different color schemes, it's great for telling your loved ones you care without too many frills or fuss.
9. LOVE Invitation
This personalized card is great for inviting friends and family to enjoy drinks and dessert at a Valentine's Day celebration. The card template features a contemporary and modern design that pulls from editorial and fashion styles. Use it to get the girls together for a fun night of food and drinks or invite your favorite couples for a fun Valentine's evening.
10. Roses Are Red Card
During the pandemic, you may feel like skipping the traditional "with love" cards. We don't blame you. That's where this funny poetry card comes in. It adds a lighthearted note to a rough time when we aren't always able to visit the ones we love most. If you're away from friends and family this Valentine's Day, send this card to let them know you're thinking of them. You could also transform it into an invitation for a virtual get-together.
11. All the Love Card
Looking for a card you can send to everyone on your list? This Valentine's Day greeting card is perfect for family members, coworkers, clients, and loved ones. It's simple, to the point, and the heart characters are sure to bring joy to the recipients. 
Share the Love on Valentine's Day
Whether you love Valentine's Day or feel like it's a commercial holiday, there's a way to celebrate. Keep things romantic with a lovey-dovey card or make it fun with puns and riffs on the classic fodder of the day.
For more ideas, don't miss these vintage valentine cards for everyone in your life as well as some thoughtful last-minute Valentine's Day gifts.