December 22, 2020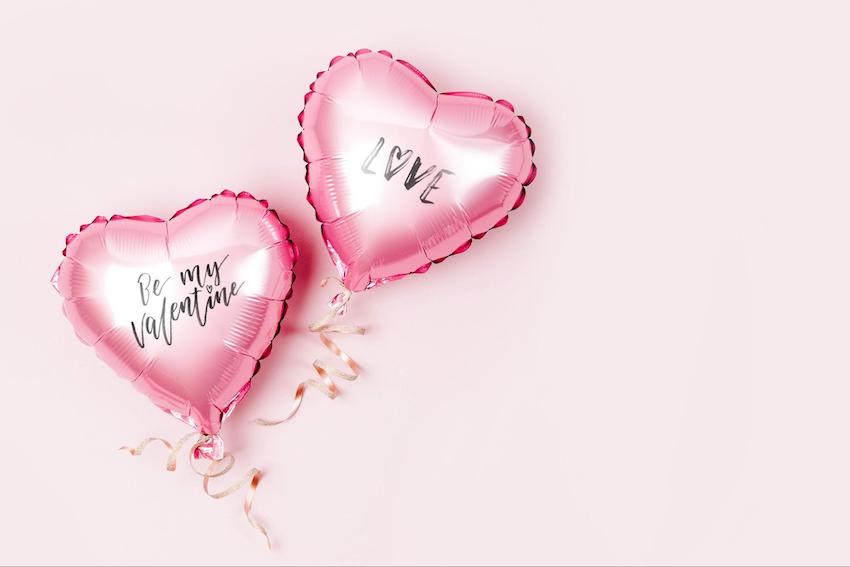 Getting to your V-Day gift shopping a little late this year? Don't panic, there are still plenty of great last-minute Valentine's Day gifts. Here's our handpicked gift guide featuring Valentine's Day gift ideas for everyone on your list, from your soulmate to your bestie. 

1. Fresh Flowers
No matter how late you're running, there's always somewhere close by where you can pick up some gorgeous fresh flowers that say "I love you." Keep it traditional with a bunch of red roses, or pick out a bouquet that features your lover or friend's favorite blooms. 
2. DIY Coupon Set
No, we're not talking about clipping coupons. One of the most fun last-minute Valentine's Day gifts is a DIY coupon book you create for your partner. Each coupon allows them to cash in a favor — perhaps it's a break from doing the chores, getting a massage, or enjoying a day out. 
The great news is you can easily make these DIY Valentine's Day coupons at home.
Don't have cardstock at home or short on time? Send your recipient your DIY coupons as a link alongside your favorite Valentines' Day digital card. 
3. Instant Camera
Give your friend or partner the gift of memories captured on instant film. Unlike taking photos on your phone and forgetting about them, instant cameras allow you to snap a moment in time and keep the physical print right away. Not sure which camera to pick? Check out this guide to the best instant cameras. 
4. Initial Jewelry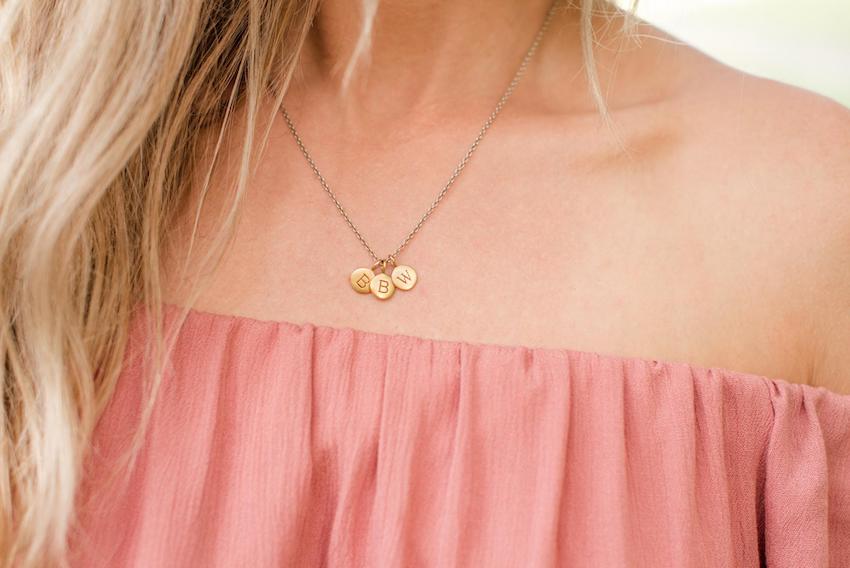 While you might have run out of time to buy a fully personalized bracelet or necklace, an initial jewelry piece is still an option for a bestie, mom, aunt, or other loved one. 
Scout out your favorite handmade marketplace or local jeweler for a bracelet, necklace, ring, or watch that features an initial. This is a lovely way to give a thoughtful gift without waiting days or weeks for personalized engraving. 
5. Stuffed Animal
There's no denying that stuffed animals are still a big hit when it comes to Valentine's Day. Make your friend or partner's day by finding the perfect stuffed animal — like their favorite film character or their most-loved animal. 
Stuffed animals are also a great option if your family sends Valentine's Day gifts to the younger members of your family. Let kids know you care with a cute Valentine stuffed animal to add to their collection. 
6. Smartphone Camera Lens
If you and your partner are all about capturing photos together, a new camera lens for their smartphone is one of the best great last-minute Valentine's Day gifts. 
These lenses often help you get a wider angle or create a fun fisheye effect for photos that are more memorable. With the new lens, snapping great photos of the two of you as you travel and experience the world will be even easier. 
7. Cozy Loungewear
Loungewear has become a daily must-have, which is perfect for lovers of all things cozy. Gift your Valentine's Day pal with super soft, cozy, warm loungewear for those at-home moments. Pick out the perfect loungewear set, or find the brightest, most outrageous PJs for your best friend. Slippers, robes, and socks are all great loungewear gifts too. 
8. Friendship Bracelet
Celebrate your BFF this Valentine's Day (or Galentine's Day) with a gorgeous friendship bracelet. We love that this is something they can wear over and over again, so it has great staying power. There are so many options here, from delicate gold bracelets to colorful, nostalgia-filled versions. If you're feeling creative, this list of DIY friendship bracelets has plenty of fun ideas. 
9. Heart Shaped Waffle Maker
Surprise your Valentine's Day partner with a fun kitchen gadget you can both use and enjoy — a heart-shaped waffle maker! Lots of kitchen gadgets end up banished away in a cupboard, but we think this one's perfect for those lazy Sunday brunches and special at-home occasions. 
10. Box of Chocolates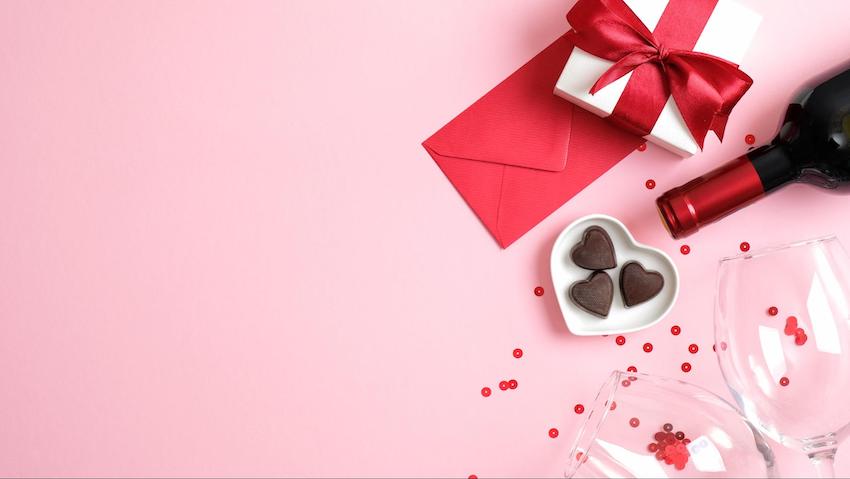 You can't go wrong with a box of delicious chocolates as a romantic gift for Valentine's Day. Whether your lover is a fan of classic dark chocolate or loves to experiment with new flavors, there's a box out there to suit every taste. 
If you have a local chocolatier, pop in and pick up a box of their recommended chocolates. If not, think about what your giftee loves and search for a great deal online. Pair your box of chocolates with a bottle of their favorite vino and you have a treat to share on Valentine's Day. 
11. Reusable Tumbler
Know someone who can't live without their morning coffee, or wants to take their favorite beverage on the road? Give them the gift of a stylish reusable tumbler to make it easier. Not only are these tumblers great for the planet, but they're much more comfortable to hold. Not sure which travel mug to choose? Check out this list of the best reusable cups and travel mugs. 
12. Scrapbook
Create a fun Valentine's Day tradition by giving your loved one a scrapbook that the two of you can fill in together. Decorate the front cover, and start the first page off with your favorite photo of you both. Keep the scrapbook and add to it throughout the year, starting a new one next Valentine's Day. 
13. Monthly Subscription Box
Subscription boxes make great gifts for most occasions, including last-minute Valentine's Day gifts. Even if your box doesn't arrive in time, you can let them know it's on its way inside your Valentine's Day card. 
There are so many options when it comes to monthly subscription boxes. You'll find boxes all about baking, shaving, beauty, perfume, socks, lingerie, plants, wine, and so much more. 
14. Heart-Shaped Succulent
Give your loved one a sweet last-minute Valentine's Day gift they can enjoy at home with an adorable heart-shaped succulent. The sweetheart hoya plant is naturally lovable and wonderfully low maintenance. Add a personalized card to explain how the plant, like your love, will continue to thrive and grow.
15. Perfume or Cologne 
The sense of smell is powerful and alluring, so treat your loved one to a lovely fragrance this Valentine's Day. Not only can you easily pick up men's and women's fragrances last-minute at most department stores, but you can often get great deals on them around this time of year. 
16. Board Game
Give your significant other a gift they'll enjoy for years to come with a new board game you can enjoy together or with friends. Board games are a fun way to spend a date night at home — especially if you want a relaxing evening curled up with a glass of your favorite wine. Go for a retro classic or a fun twist on an old favorite like a themed Monopoly set.
17. Scented Candles
There's something lovely about scenting your home with warm, refreshing, or fruity scents — it can really make your place feel cozy.
Scented candles make a perfect gift if you're shopping late for last-minute Valentine's Day gifts, as they're readily available and come in so many tempting scents. Want to make your own instead? Find inspiration from this list of DIY candles you can make at home. 
18. Scratch-Off Poster
Does your bestie want to travel the world? Have a partner who loves watching movies? Buy them a themed scratch-off poster so they can track their progress against a goal.
There are lots of great scratch-off posters out there. You can get bucket list posters, travel posters, musicals posters, and even maps so you can plot your travels across the globe. 
19. Personalized Valentine's Day Card
Sometimes you've procrastinated so long it's too late to get a gift for next-day or two-day shipping. But you can still give one of the best last-minute Valentine's Day gifts of all — a heartfelt Valentine's Day card. 
And no, it doesn't require wading through the mass of other last-minute shoppers at your local drugstore's card aisle. You can send digital Valentine's Day cards in minutes all while making it special and unique. Add a photo of the two of you, customize it with their favorite color or motif, and personalize the message to create a thoughtful, memorable gift they'll appreciate. 
20. Gift Card
Want to send something extra along with your online card? You can now add a gift card to Greenvelope online cards if you're in the U.S. Simply find and customize your design, then in the "send" stage of the process. you can add a gift card to your email. It's a gift that's thoughtful, convenient, and oh-so memorable.
Last-Minute Valentine's Day Gifts They'll Adore
Shopping last-minute for Valentine's Day doesn't mean you can't gift something special. Whether it's your spouse, best friend, relative, or any other loved one, it's possible to make up for lost shopping time with these easy and fun last-minute Valentine's Day gifts. For more ideas on making a thoughtful impression, don't miss our full collection of Valentine's Day cards that you can customize (even at the very last minute).