February 21, 2021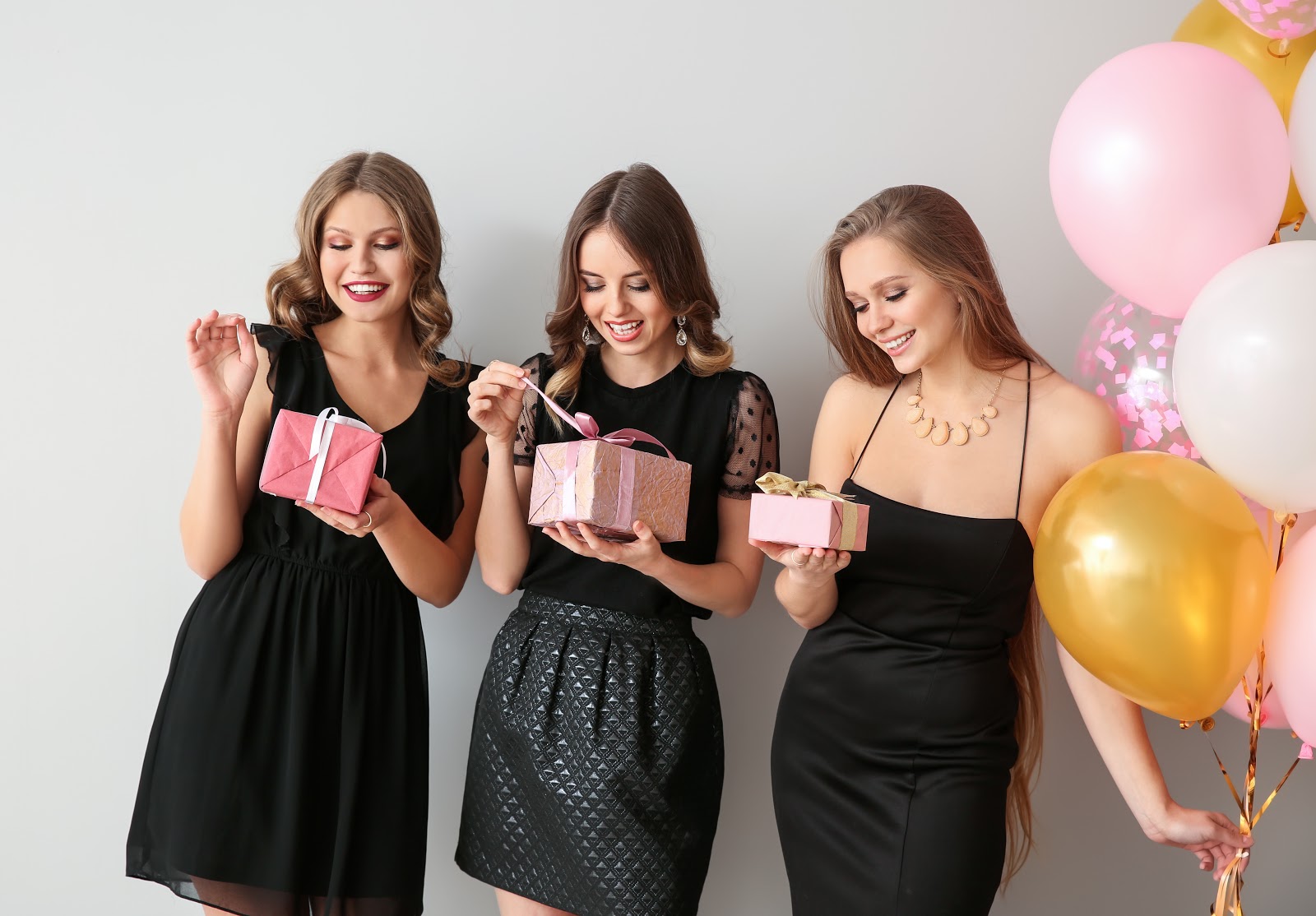 Now that your soulmate has popped the question, it's time to make your own proposal — to your bridesmaids! Whether you've been friends since preschool or recently found a bestie who feels like you've known a lifetime, sharing your big day is special. Asking your bridesmaids to literally stand by your side shows just how important they are to you. That's why some people choose to commemorate the milestone with a special proposal rather than just a simple phone call or text message.
Here, we've put together some bridesmaid proposal ideas to honor the special ladies in your life. Whether you want to give over-the-top gifts to your bridal crew or are looking for something unique and sweet for each individual friend, you'll find an idea on this list you'll love.
16 Memorable Bridesmaid Proposal Ideas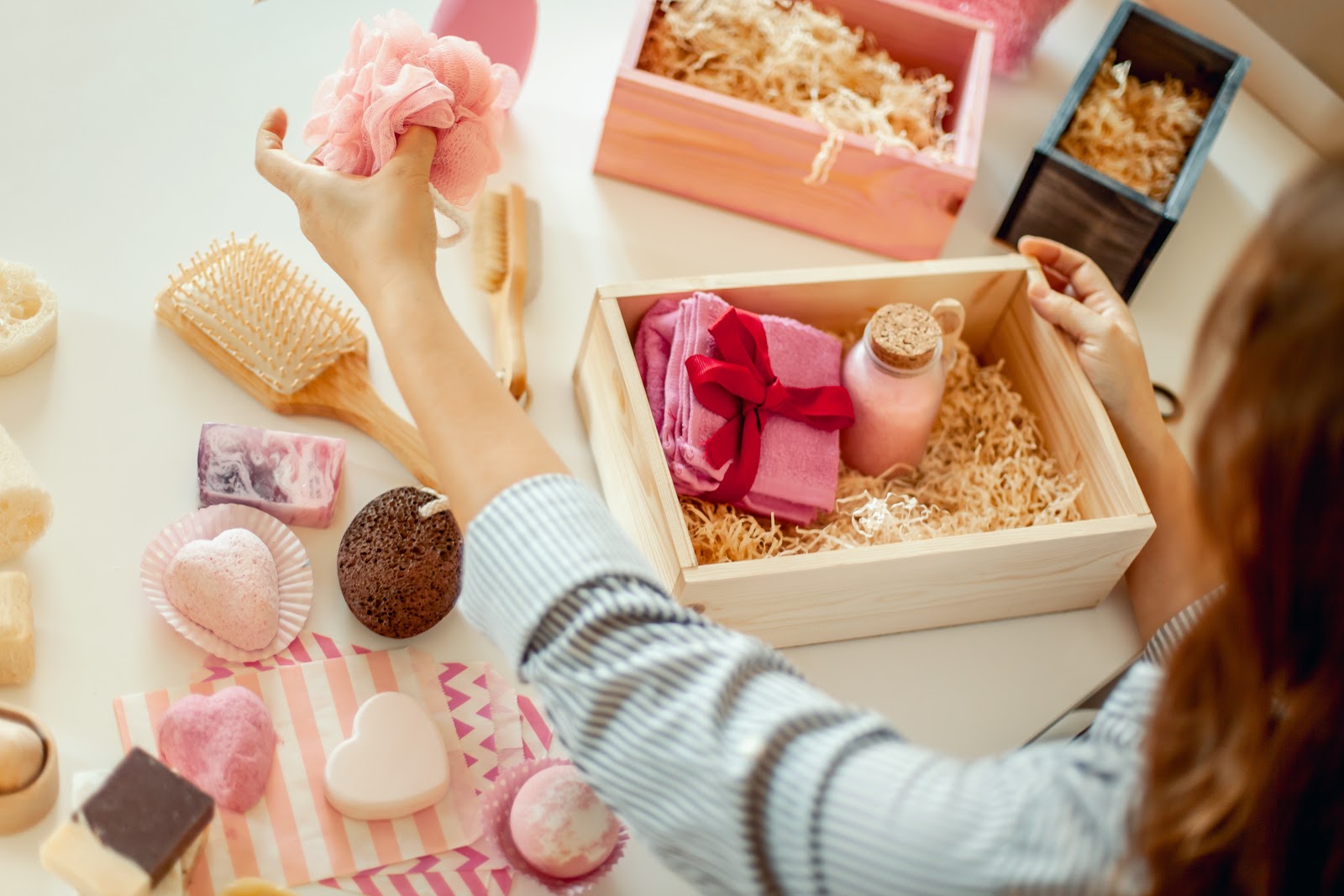 When it comes to bridesmaid proposal ideas, the options are endless. From personalized gifts like candles and wine glasses to luxurious trips, there's something for every person (and every budget). By choosing a gift based on your bridesmaids' personalities and your connection, you'll ensure they remember this moment forever. Consider these bridesmaid proposal ideas and creative ways to ask them to stand with you at the altar on your wedding day.
1. Bridesmaid Gift Box
One of the most popular bridesmaid proposal ideas is a gift set. These boxes are easy to DIY or you can find premade boxes on sites like Etsy. A few items that you can add to the bridesmaid proposal box include lip balm, bath bombs, succulents, hair ties, stemless wine glasses, and tumblers. You can personalize each gift or the box itself by adding the bridesmaids' names.
2. Personalized Bubbly or Wine Bottles
Pop the question by inviting your best friends to pop bottles in celebration of your plans to tie the knot. You can send out the same champagne or wine bottles to each member of the wedding party or choose different ones depending on each person's tastes. Make the gift extra special by adding personalized wine glasses or champagne flutes.
Personalize the wine label to show just how special each individual is. You can use printable labels to DIY the bottles yourself or find customizable options on sites like Amazon and Etsy as well as companies like Personal Wine.
3. Personalized Soy Candle
Scents are intertwined with memory and emotions, so commemorate this moment with a personalized candle. Every time your bridesmaid lights it up or catches a waft of its fragrance, she'll think of your sweet proposal gift and the story of your friendship. You can personalize the candle by choosing a curated scent for every bridesmaid. Add a personalized label featuring the bridesmaid's name. On the packaging, you can add a fancy label with the words, "Will you be my bridesmaid?"
4. Makeup Bag
Many women love a beautifully designed makeup bag and this is another great way to ask a friend to be your bridesmaid or matron of honor. You can order a personalized bag and then add a makeup kit she can use on your big day or a few favorite beauty products — think lipstick, mascara, fashion tape, and nail polish.
5. T-Shirts or Robes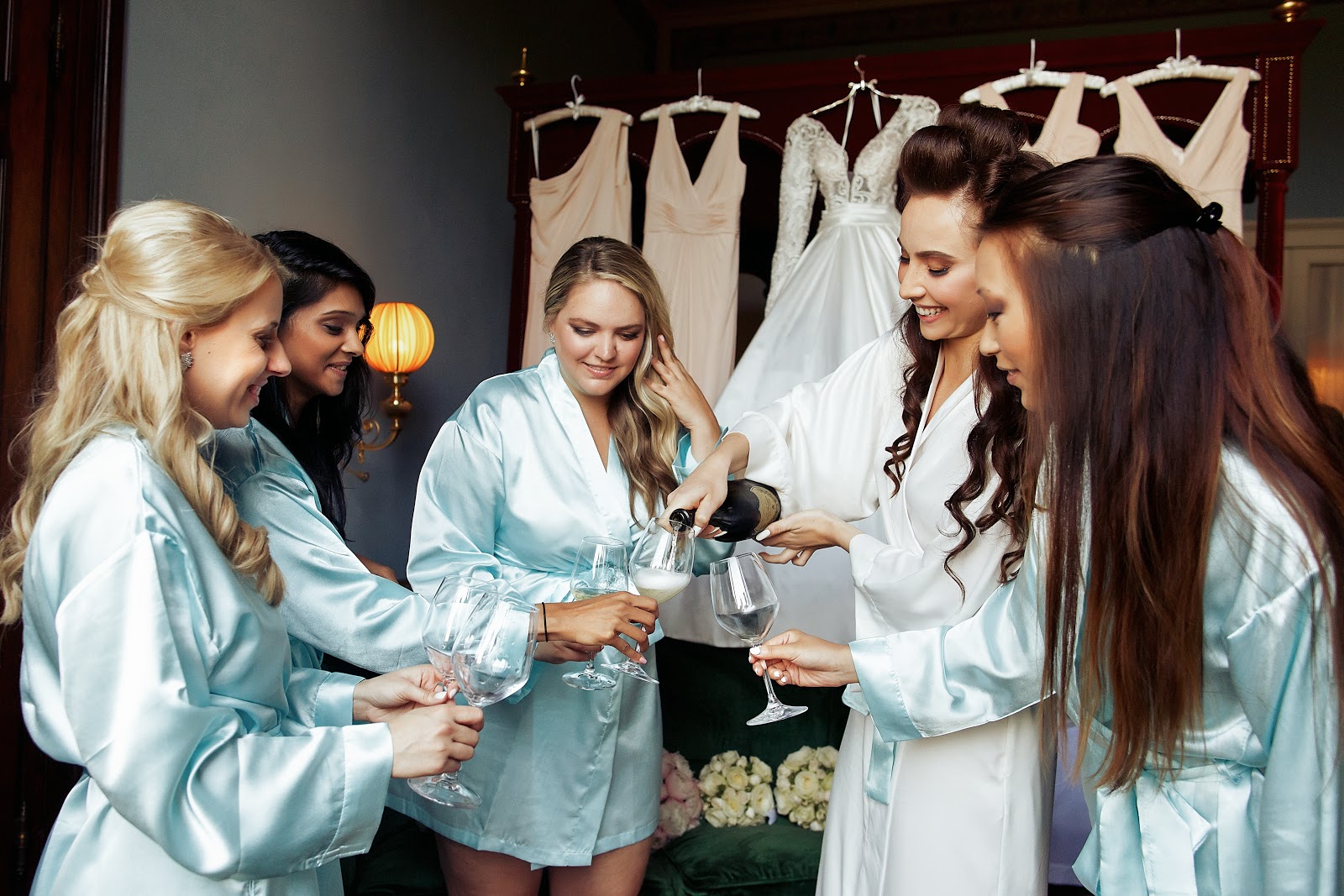 Personalized tees and robes make for great bridesmaid proposal gifts. You can make one special for your maid of honor and then have matching ones for the rest of the bridal party. Your friends can wear them during the bachelorette party, bridal shower, or while you're all getting ready for the ceremony on the special day. You can match the tees or robes to the theme of your wedding — silk robes are great for romantic and Parisian-themed affairs — or choose options that go with your color scheme or the bridesmaid's favorite hue.
6. Fresh Floral Bouquets
Nothing says wedding quite like a stunning, hand-curated arrangement of flowers. Send your bridesmaids a beautiful bouquet with a bridesmaid proposal card asking them to join you when you say "I do."
Create a cohesive look by matching the flowers to the wedding bouquet you'll be holding on the big day or make each one unique by choosing different flowers for each bridesmaid. You can work with a local flower shop to create the bouquet or pick your own wildflowers and hand-deliver them to bridesmaids if they live nearby.
7. Jigsaw Puzzle
A personalized jigsaw puzzle is a fun way to show your bridesmaids how much they mean to you. Plus, this bridesmaid proposal idea serves as an ideal keepsake. Make the puzzle background a picture featuring you and your future bridesmaid (or groomsman!). You can pop the question by adding overlaid text requesting them to join you on your wedding day. Sites like Etsy and Shutterfly make it easy to upload your designs and create the perfect puzzle gift for bridesmaids.
8. Jewelry
Another great gift idea is personalized jewelry. You can order necklaces, rings, bracelets, or earrings and pair them with a special handwritten note asking friends to be your bridesmaids. To make the gift extra special, choose real gold, rose gold, or silver pieces that will last for years to come. You can also add birthstones and engraving to make the gift unique for each recipient.
9. Monogram Tote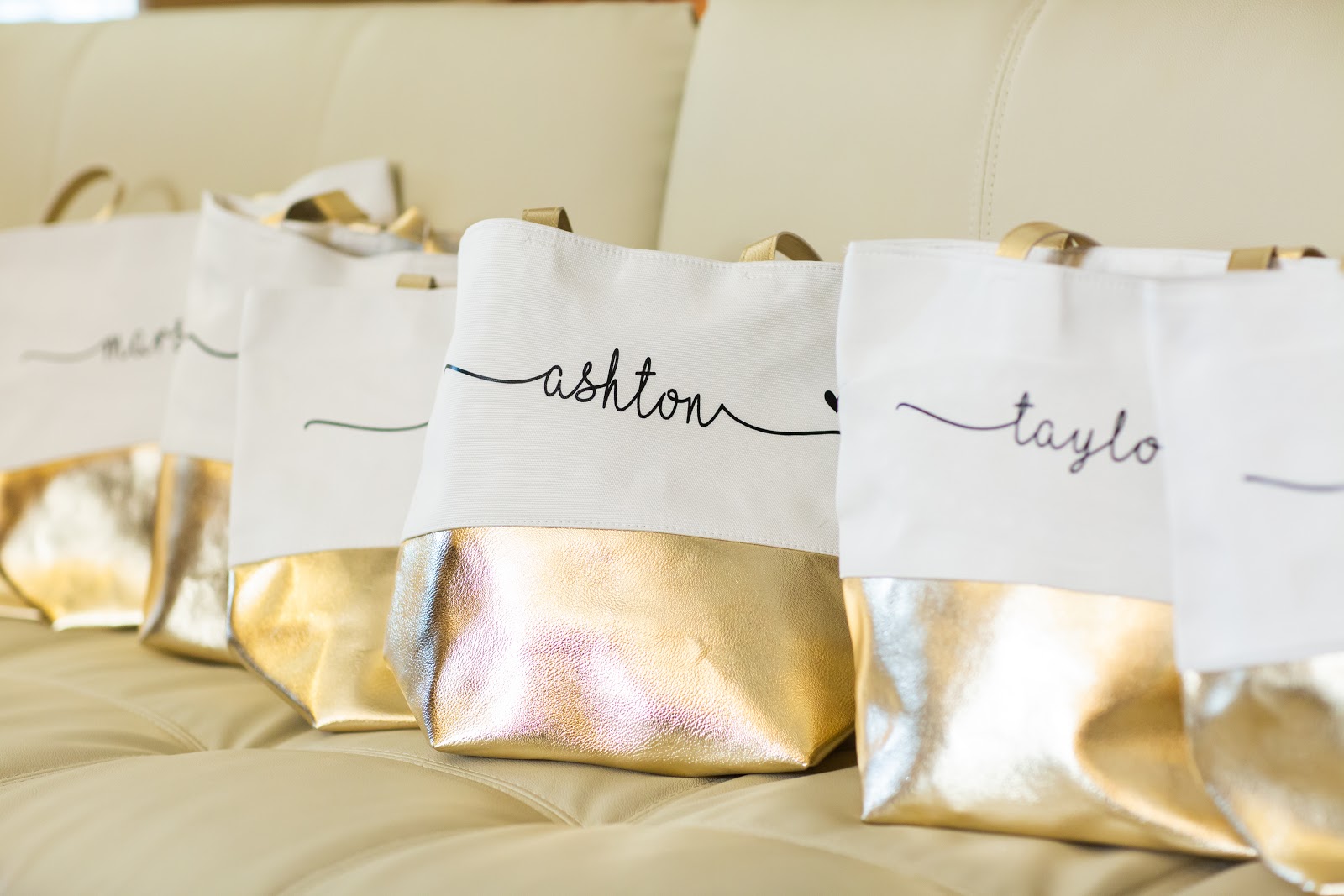 Give a gift that's just as practical as it is beautiful: a tote bag. A monogrammed tote shows each friend just how special they are. Plus, they can use the tote on the wedding day to bring along beauty supplies and products so they have everything they need to get dolled up.
10. Custom Chocolate Bars
Sites like Totally Chocolate and Chocomize make it easy to send curated bars of chocolate to your bridesmaids. It's not just the label either — you can choose from a variety of flavors and blends to send the perfect chocolate gift. You can send the bars as a standalone item or add it to a gift box if you're looking for something a little more elaborate. Chocolate gifts aren't just ideal for bridesmaids, you can also use these as proposals for flower girls.
11. Personalized Luggage Tag
If you're hosting a destination wedding, sending out personalized luggage tags is a great way to get your bridesmaids excited about the upcoming nuptials. You can order luggage tags in various materials such as luxe leather or boho-chic canvas to match the theme of your wedding. If you have the budget to take this gift up a notch, order matching luggage so the entire bridal party can arrive in style.
12. Custom Sunglasses and Beach Gear
Having an outdoorsy or beach wedding? Show your bridal party what to expect with a proposal gift of custom sunglasses, beach towels, and beach totes. You can put extra beachy items like floaties and sunscreen in the gift bags or just stick to one item depending on your wedding budget.
13. Celebrity Shout-Outs
What's better than proposing to your perfect bridesmaids yourself? Getting their favorite celebrities to ask for you! With sites like Cameo, you can pay celebrities — from D-list actors to A-list celebrities — to do a bridesmaid proposal video. Prices vary depending on who you're hiring, but this is a fun and unforgettable way to ask your friends to join you on the big day.
14. Printed Macarons
If you're having a romantic or Parisian-themed wedding, ask your bridesmaids to stand beside you with sweet and beautiful macarons. Head down to your local bakery or order personalized macarons online. Write one word on each macaron so that when they're arranged in the box, they read: "Will you be my bridesmaid?"
15. Personalized Hangers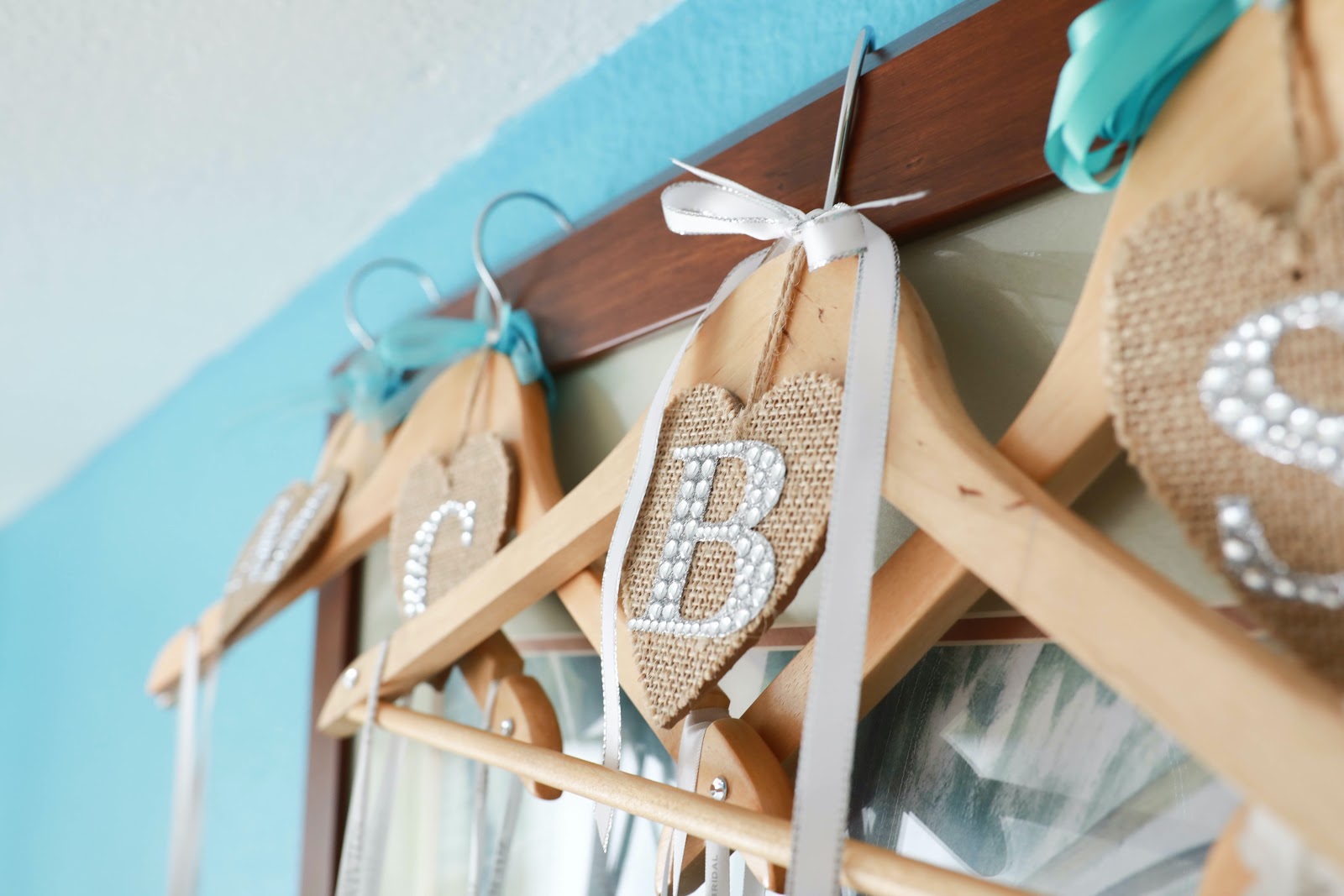 Give your wedding party a sweet keepsake by sending out personalized hangers. You can have the bridesmaid's name printed on one side and pop the question on the opposite side. Your bridesmaids will remember your big day fondly and will have a special way to hang their dress before and after the wedding. Keep it simple with rustic wooden hangers featuring silk bows or make them over-the-top with gold or silver-plated metal heads.
16. Picture Frame
A picture frame is a great way to ask your friend to be your bridesmaid. Put one of your favorite photos — like from that time you took an exotic vacation or when you first met in college — in the frame. Using paint or a pen, handwrite your request on the frame. Wrap the frame in DIY gift wrap or put it in a pretty box and adorn it with confetti to make it more festive. You can mail out the package or hand-deliver it depending on where your bridesmaids live.
Invite Guests in Style With Greenvelope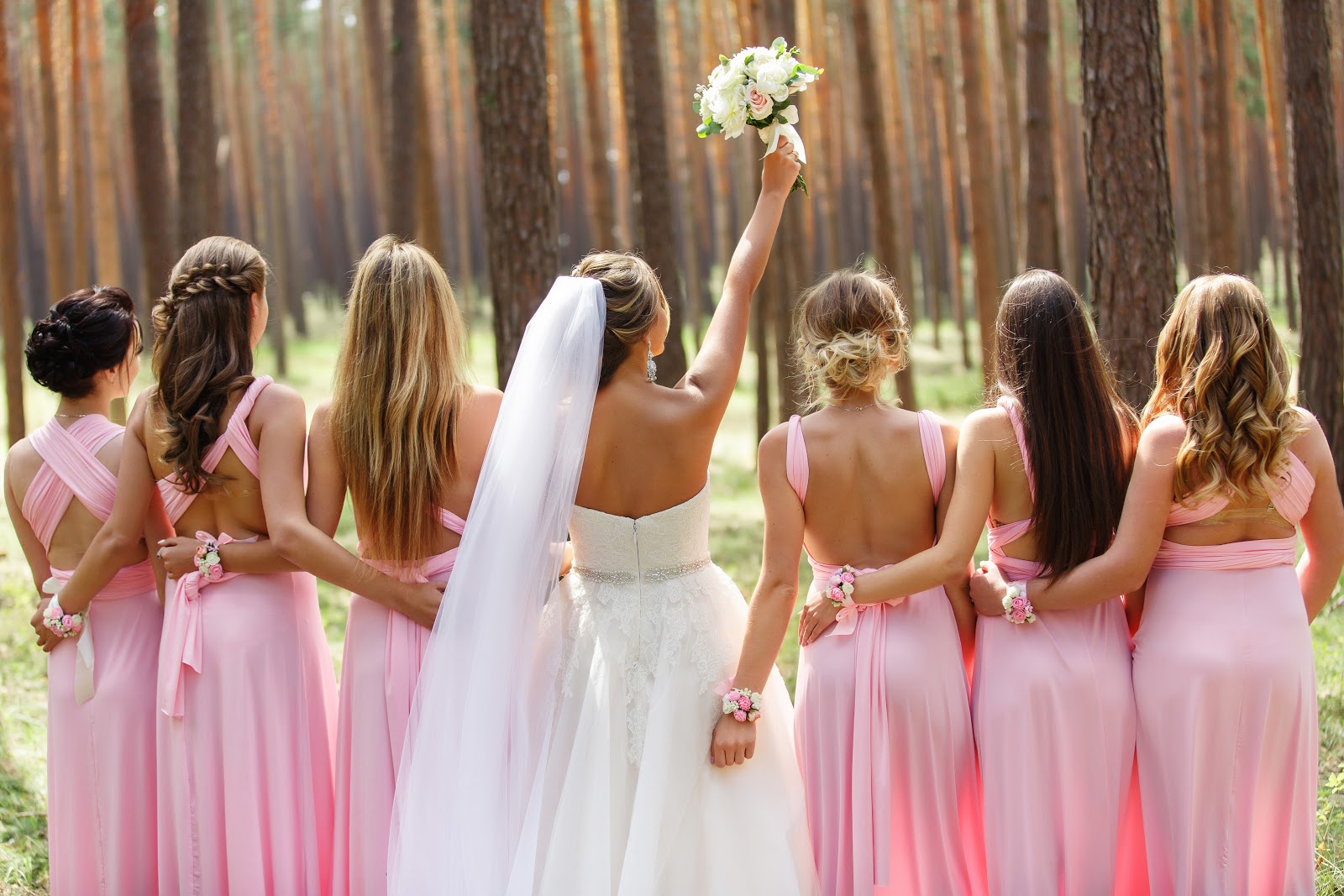 When it comes to wedding planning, we think the process should be fun and enjoyable. With these bridesmaid proposal ideas, you're sure to find a festive way to ask your besties to be a part of your love story. Whether you choose to send a simple card with some colorful confetti or opt for a more elaborate gift box, there are endless options when it comes to proposing to your bridesmaids.
At Greenvelope, we make it easy and fun to plan every aspect of your wedding. From maid of honor proposals to selecting stunning online invitations, we're here to help. Our Stationers blog has plenty of tips and advice on how to plan your dream wedding, including etiquette tips and information on how to word and address invitations.
You'll also find thousands of invitation designs that you're sure to love. There are rustic-inspired themes and glamorous wedding invitations fit for a king or queen. Plus, you'll find invitations for every part of your wedding from cards for bridesmaid proposals to bridal shower and bachelorette party invites. Customize each design or upload your own to put a personal spin on your invites.