December 19, 2016
Today's post is brought to us by Brynn of Dandy & Fine Parties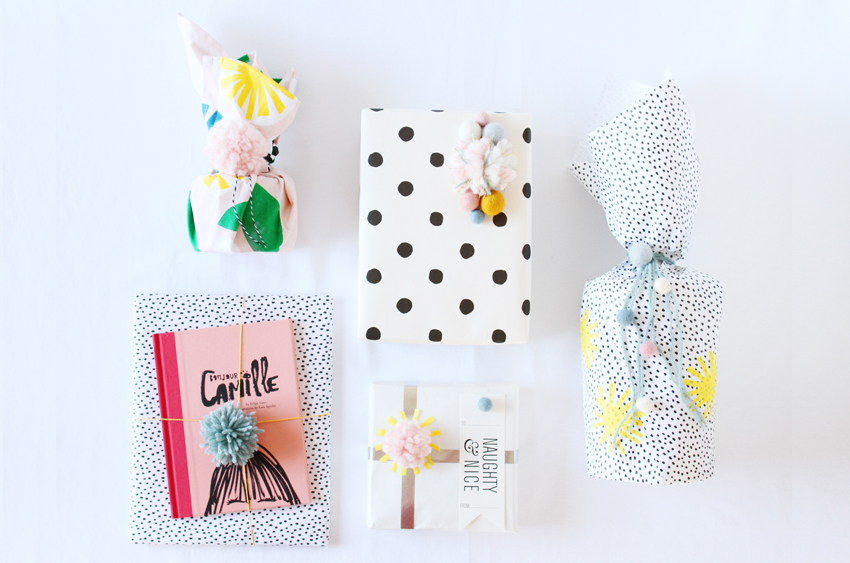 I am a big time believer in pretty gift wrap. I've never been one that can just use store bought paper, stick a bow on it and call it good. No judgment here if that is your cup of tea, I totally get the efficiency factor of it! I personally just like to make my gifts a little extra special for the recipients 🙂 Today I thought I would share a few of my essential tips and supplies to inspire you this holiday season!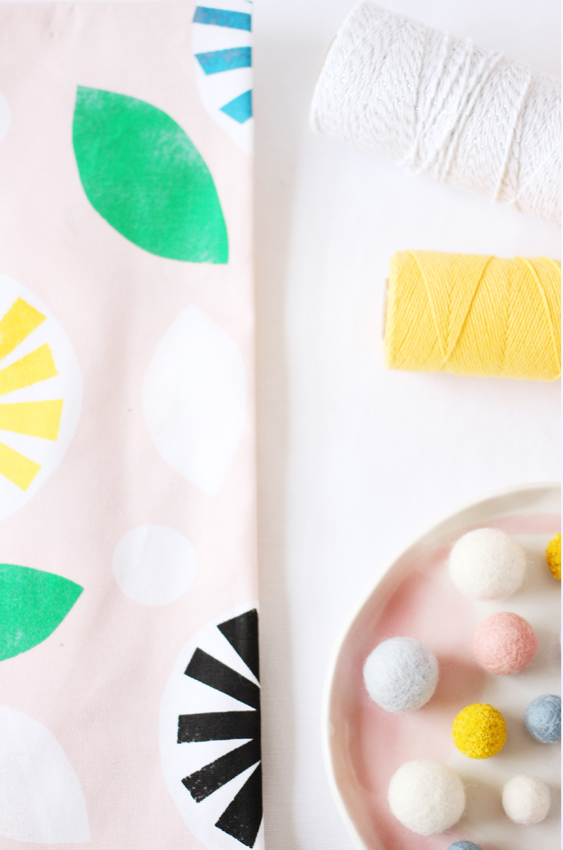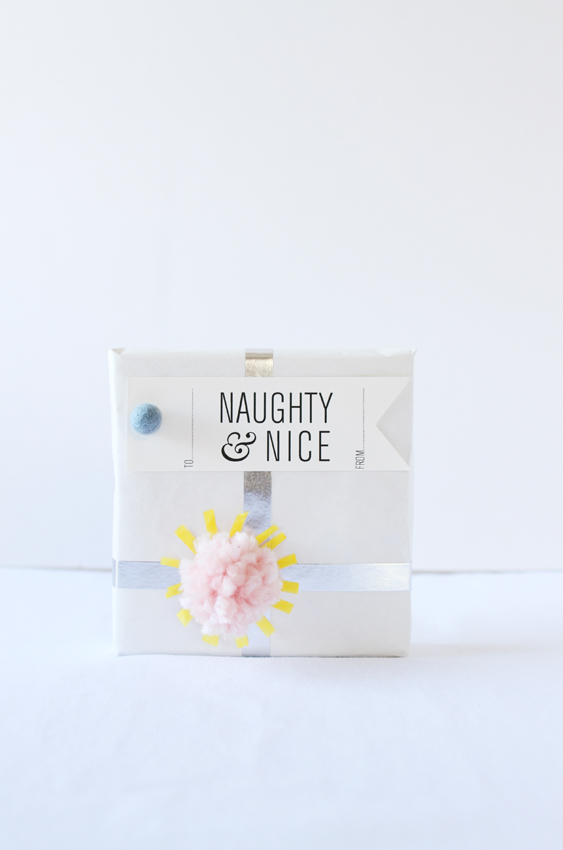 TIP no.1: CREATE A THEME
First things first. You must create a theme for your wrapping. You do want all of your gifts to coordinate under your pretty tree don't you?! My theme this year is what I am calling cheeky, cozy & colorful. My color palette is black & white mixed with pink and blue pastels, bright and cheery yellow and a hint of silver glimmer.
TIP no.2: GATHER THE GOODS
Next up is to break out all of the elements you will be incorporating into your wrapping. Keep in mind that you may not use every item, but it is helpful to lay everything out so you can visually see what you can work with. I'll break down to whats and whys of what I chose for my wrapping suite…
YARN – I love working with yarn and it fits perfectly into the cozy part of the theme!
RIBBON – this one is pretty obvious, right?!
POM POMS – made from the yarn & makes the perfect accessory to any gift! (way better than stick-on bows, too!)
FELT BALLS – another cozy element, and a little cheeky too!
WASHI TAPE – way more fun than your basic clear tape!
GIFT TAGS – another obvious 😉 but I specifically chose these ones to add a graphic design element to the full package (find similar options here or here)
VARIETY OF TWINE – to tie all sorts of things!
FABRIC (TEA TOWELS) – I love using fabric to wrap – it's super environmentally friendly and adds something else that the recipient can keep and use!
WHITE CRAFT PAPER – for the gifts you want to keep a little more minimal
BLACK & WHITE SPOTTED WRAPPING PAPER – I love the cheekiness of black and white mixed with a few color pops (find more b&w paper options here)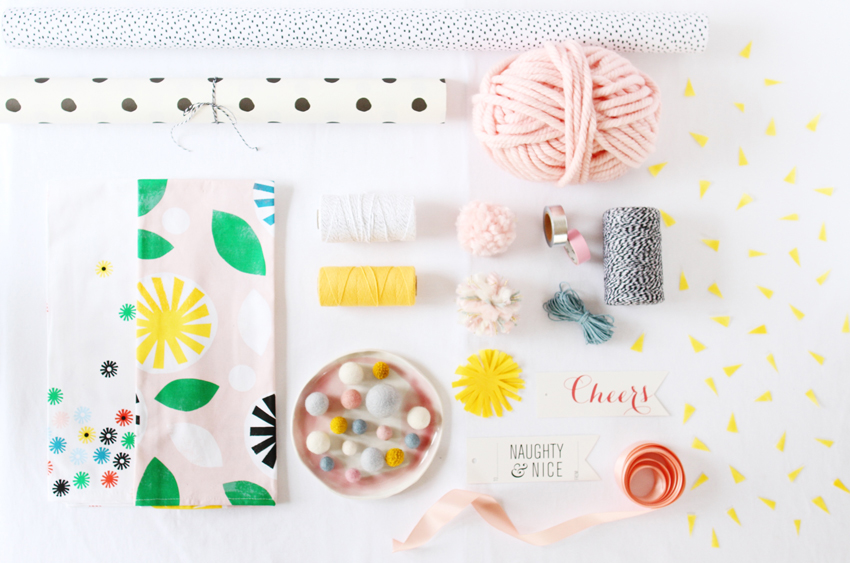 TIP no.3: SUPPLIES
You will want to have the following supplies on hand so you are ready to snip, glue and otherwise!
SCISSORS
GLUE STICK
VARIETY OF ADHESIVES – hot glue gun, glue stick, double-stick tape
TIP no.4: MAKE IT PERSONAL
Now, it's time to put it all together and mix it up! Make each gift unique for each recipient. It's easier to tell who's gift is who's (in case you don't use a gift tag) and it makes for the prettiest under the tree presentation!
TIP no.5: SOME GIFTS ARE TOO PRETTY TO WRAP
Sometimes there is something that is just too pretty to wrap! So don't feel like you have to wrap it. Like the Bonjour Camille book you see here. It fit into the wrapping theme perfectly, so I let it shine!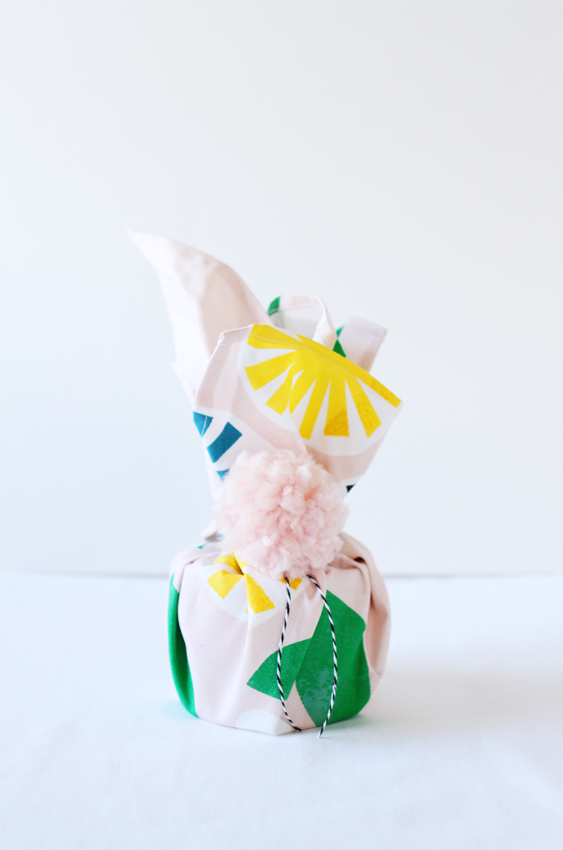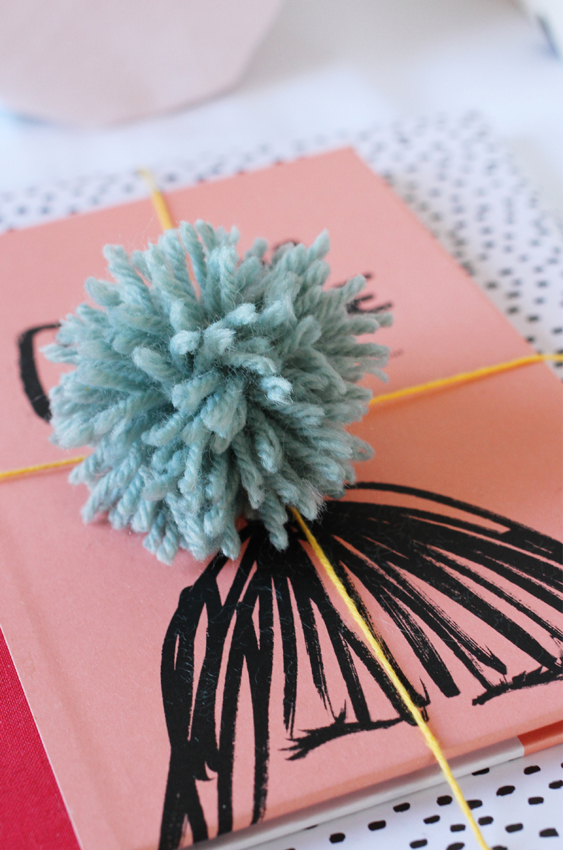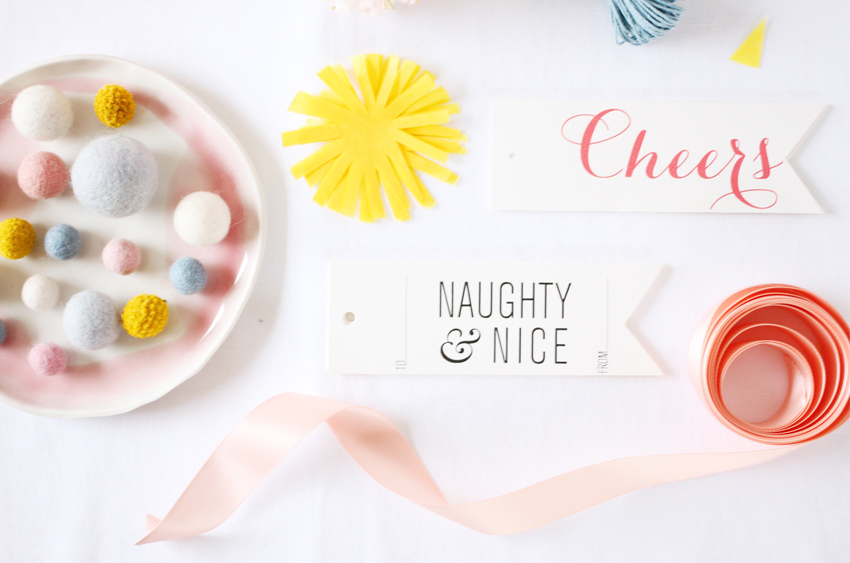 BONUS: INSTAGRAM CHALLENGE!
Now I have a challenge for you! Tag your pretty wrapped holiday gifts on Instagram with #dandyfinegreenvelopewrap2016 and I will choose and announce a winner on December 24. The winner will receive a Dandy & Fine gift wrapping essentials kit directly from yours truly so you'll be all set for all of your 2017 wrapping needs*and a Greenvelope Lite Membership for entertaining all year long.
*Just make sure you are following @dandyfineparty & @greenvelope to win!
*The kit's theme will not be tied to any specific holiday so that you can use it year round!
*Greenvelope Lite Membership good for a year of unlimited mailings sent to up to 40 people
*This giveaway is in no way affiliated with Instagram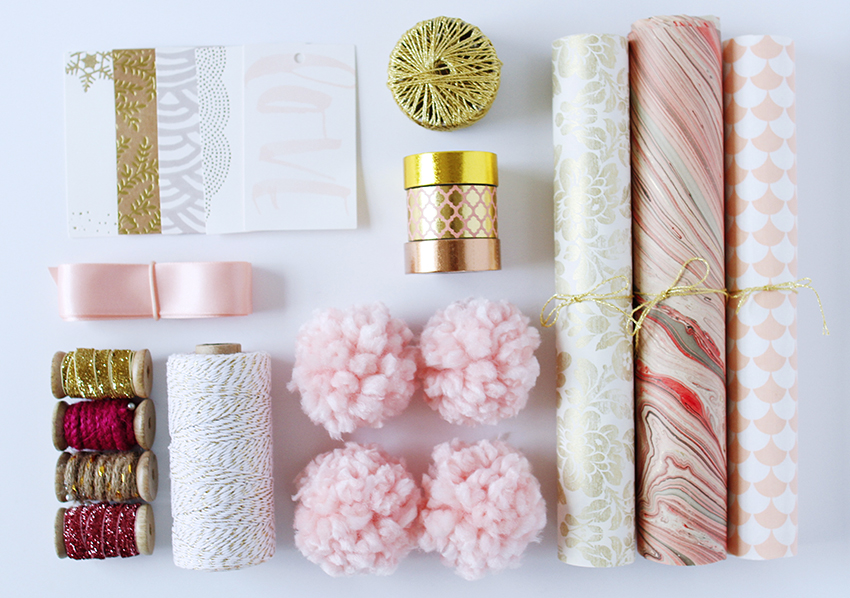 XO Brynn | Dandy & Fine Parties
p.s. Thank you so much to my Greenvelope.com friends for having me over today!