July 13, 2023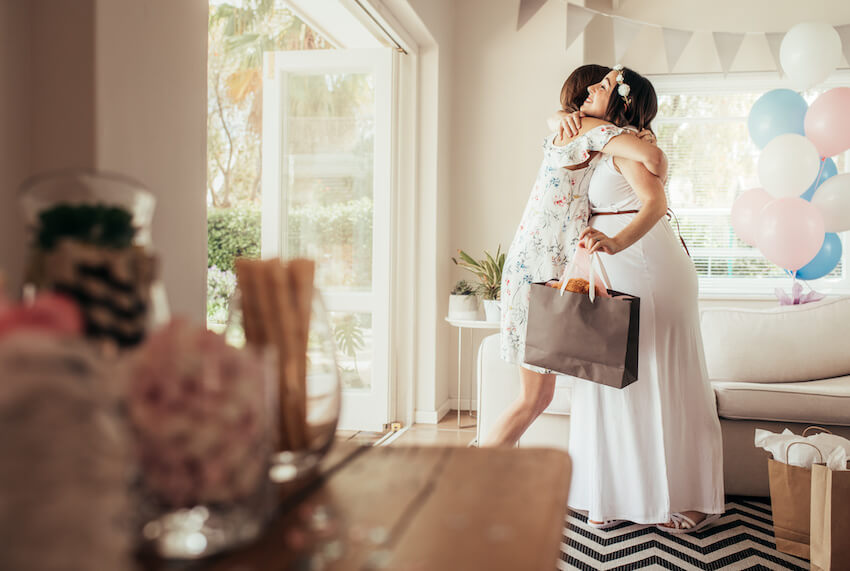 Planning to throw a baby sprinkle for someone special? Well, we're here to help with baby sprinkle ideas, inspiration, and top tips to ensure your event goes smoothly.
Discover our best baby sprinkle ideas, including party themes, decor tips, and activities. We'll also share a handful of our favorite baby sprinkle invites to help you find the perfect design to invite your loved ones.

What Is a Baby Sprinkle?
A baby sprinkle is much like a baby shower (including coed baby showers) but a little more understated with a small guest list. While baby showers are often planned for the first baby, a sprinkle baby shower is more traditional for a second baby, third child, and beyond.
At a baby sprinkle, the goal is still to shower the parent(s)-to-be with love and excitement — but the party itself is usually more low-key when it comes to decor, styling, games, and activities. Baby sprinkles often last a couple of hours and are a fun opportunity for friends and family members to get together before the due date.
11 of the Sweetest Baby Sprinkle Ideas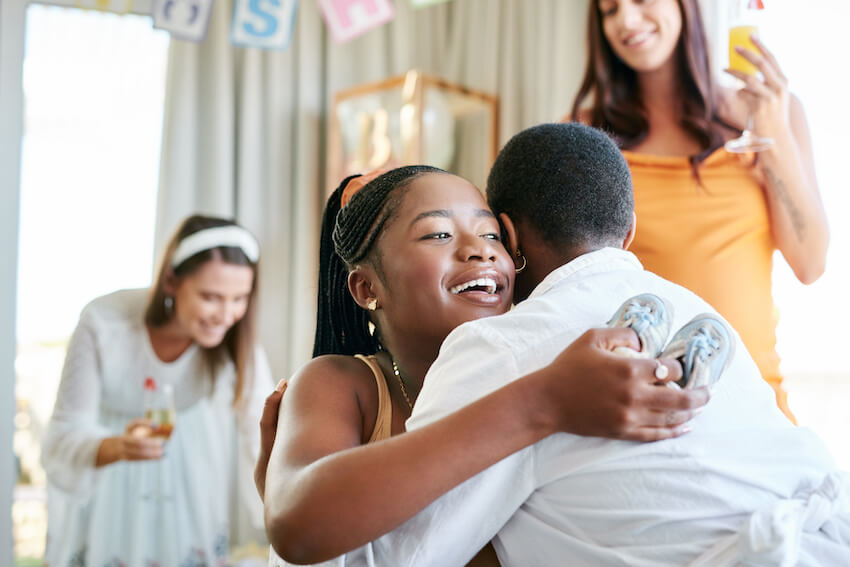 Baby sprinkles are a short and sweet way to celebrate the upcoming arrival of a little one. In other words, they're perfect for any expectant parent who doesn't want an over-the-top gathering. Here are some of our favorite mini baby shower ideas to help you plan a wonderful event.
1. Choose a Baby Sprinkle Theme
As with a baby shower theme, a baby sprinkle theme can tie the event together and make it easier to plan your party decor, games, and favors. A theme can also inspire guests on the types of gifts they may want to bring.
Choose a traditional baby shower theme or gender-neutral theme that works wonderfully for a baby girl or a baby boy. Some of our favorite theme ideas for a baby sprinkle brunch or party include safari, bees, elephants, nautical, and "twinkle, twinkle little star" — with this sweet matching Nursery Rhyme invitation.
2. Send Personalized Baby Sprinkle Invitations
Once you've chosen your theme, select themed baby shower invitations to match. Themed online invitations are perfect as they help your guests understand what to expect and give you an adorable digital keepsake to treasure.
Choose from Greenvelope's collection of baby sprinkle invites or baby shower invites to find one that goes with your theme — like this pastel Sprinkle Confetti invitation. You could even choose a birthday party invite as all our designs are easy to customize. Mix up the layout, colors, fonts, and wording to create a bespoke design — or upload your own creation.
Make sure you add all the key details to your baby sprinkle invitations like the date, time, venue, and when to RSVP. Baby sprinkle gifts aren't always expected (as parents often have all the baby gear from the first time around), but if there's a baby registry it's a good idea to mention it on your invitation.
3. Decorate the Party Venue
Over-the-top party decor isn't a must-have for a baby sprinkle, but some themed decor can help you set the scene and add vibrancy to the celebration.
Style the space with DIY baby sprinkle decorations like garlands, banners, posters, and balloon arches. Add a centerpiece to the refreshments table and sprinkle confetti on the table as a nod to the "sprinkle" in baby sprinkle.
4. Set Up a Photo Backdrop or Photo Booth 
Create a fun space where you can take photos that you can later add to a digital scrapbook or just keep for the memories. Make your own backdrop with fabric or foil curtains, then add balloons or bunting to style the space. Add some baby-themed props or personalized signs and encourage guests to take photos together.
5. Create a Sprinkle Baby Shower Playlist
The right music can help set the mood for a party, and a baby sprinkle is no exception. Put together a playlist of tunes that works well for the atmosphere you want to create.
For a relaxing baby sprinkle, try a playlist of smooth jazz, acoustic guitar, or cinematic music. For a more upbeat get-together, make a playlist with the expectant parent's favorite hits and encourage people to dance or sing along. For a themed party, try a playlist and invites to match — like this fun Undersea Whimsy invitation that would go perfectly with a playlist of sea-themed songs.
6. Play Baby Sprinkle Games
There's no reason you can't play a few classic baby shower games at your baby sprinkle. Ask guests to guess the baby's name, weight, eye color, and hair color. Play games where you match animals to their baby counterparts or host a baby-themed relay race with diapers and baby bottles.
7. Enjoy an Activity Together
For a more relaxed take on a baby shower or baby sprinkle, plan an activity that you can enjoy as a group. This is a great way to get loved ones involved in the celebration — especially if it's a coed baby shower with a bigger group.
Popular activities for baby sprinkles include making wreaths, painting a landscape, or working with clay. If you're feeling competitive, a cupcake decorating contest or onesie customization contest is a good way to liven up the party. You could take the festivities outside too with a BBQ, yard games, and this adorable matching Gingham Onesie invite.
8. Create a Space for Younger Guests
Baby sprinkles are often planned for second babies and beyond, meaning there might be some younger guests joining the celebration. Create a space for them to have fun as you toast the new bundle of joy.
Set up a toddler or kids station with craft supplies, toys, and building blocks. Add games to keep little ones occupied throughout the event or when they need a small break from the main agenda.
9. Offer Light Bites and Refreshing Drinks
There's no need to plan an extravagant menu for a baby sprinkle. Instead, offer guests a selection of light bites and drinks they can nibble on throughout the visit.
A buffet-style brunch or lunch is easy enough or you could ask loved ones to bring a dish for a potluck-style party. Offer fresh fruit juices and bubbly to make mimosas and a selection of non-alcoholic drinks. Instead of a cake, you could offer a variety of cupcakes, donuts, and other sweets — no messy cake-cutting required!
10. Toast the Expecting Parents
With everyone gathered in one place before the new baby's arrival, it's the perfect time to toast the parent(s)-to-be. Plan a toast to celebrate the parent-to-be at this moment as they make the transition to becoming a new parent again.
Reflect on the guest-of-honor's qualities and what makes them a wonderful parent. Talk about their sense of humor, curious mind, or patient nature that will help in the months (and years) to come. If you're hosting a brunch with bubbly, use a fun matching invite to let your guests know what to expect.
11. Offer Baby Sprinkle Party Favors
Baby sprinkle favors are a thoughtful way to thank guests for joining the celebration. You could opt for party favors that match your theme or other small tokens of appreciation. For instance you could fill mini mason jars with candy, wrap up mini handmade soaps in tulle, or personalize snack bags filled with flavored popcorn. Small tin candles also make sweet gift ideas.
Plan a Dreamy Baby Sprinkle to Welcome a New Bundle of Joy
Baby sprinkles are some of the best parties to plan as they're filled with joy, excitement, and love. Use these baby sprinkle party ideas to help you plan a memorable event for someone dear as they look forward to adding to their family.
When you're happy with your baby sprinkle ideas and have settled on a theme, use one of our baby sprinkle invites to spread the news about the get-together. With so many designs, and the option to customize their look and feel, there's a baby sprinkle invite for you.