May 27, 2020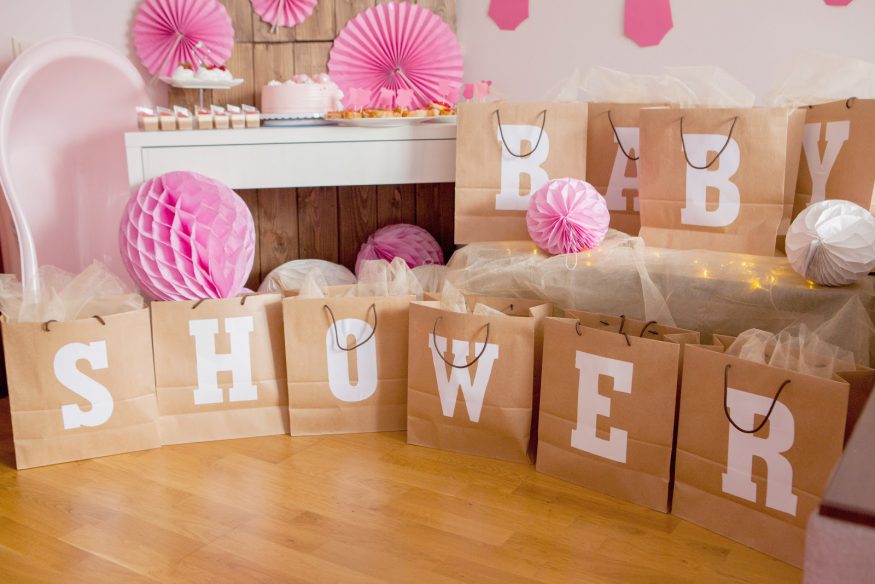 With a little bundle of joy on the way, you need to find a way to celebrate the occasion in style. If you're having a hard time coming up with a theme, crafting a menu, and finding fun party games that aren't cliché, we've got you covered.
Here, we've put together a list of baby shower ideas you can use to shower the parents-to-be with love, gifts, and a day full of fun. From big ideas like baby shower games and baby shower themes to the smallest details like centerpieces and finger foods, this list will help you plan the perfect party.

The Best Baby Shower Ideas
Since most parents-to-be don't host their own baby showers, it's up to friends and family to throw a bash fit for a little prince or princess. Baby showers should be held in the last two months before the baby's due date. Though some parents prefer to have the baby shower after the baby is born so the child can be the center of attention. Check with the parents to find out when they'd prefer to have the party.
Once you have the timing figured out, the fun part begins. Pick out baby shower decorations, sweet treats, and fun themes for the big day. Here's some inspiration for fun baby shower ideas.
Best Baby Shower Themes
Selecting a theme can bring organization to any party. With a theme, you can create a cohesive event where the food, drinks, and decor all fit together in harmony. A theme can be color-centric — such as a blue party for a baby boy or a pink party for a sweet little girl. It can also be based on a favorite children's novel, character, or party style. Here are some of our favorite baby shower themes.
Tea Party
Fill your heart with love for the baby on the way at a posh tea party brunch. You can host the party in your backyard and decorate the trees or deck with fairy lights. Choose dainty tea cups and look for blue or pink accents if you're planning a gender reveal as part of the baby shower. Decorate with pastel hues and add floral centerpieces. Don't forget to include tea sandwiches, scones, and other sweet and savory desserts.
Ice Cream Social
Liven things up with an ice cream inspired shindig. Decorate the space with ice cream cones and set up an ice cream bar with topping from warm fudge to delicate sprinkles. You can choose blue or pink ice cream cones to reflect the baby's gender or go for a vibrant affair with all the colors of the rainbow.
Baby-Q
Want something casual? Grab your cowboy boots, gingham tablecloths, and some mason jars, and prepare to grill it up with this backyard-barbecue baby-shower theme. Set up a sausage and burger bar where baby shower guests can load up on barbecue favorites from mac and cheese and coleslaw to bratwurst, turkey burgers, and pickles.
Twinkle, Twinkle, Little Star
Nursery rhymes are a great place to get ideas for baby shower themes. From a school-themed shower inspired by "Wheels on the Bus" to a London-themed spectacular based on "London Bridge is Falling Down," nursery rhymes offer endless inspiration. For a Twinkle, Twinkle, Little Star party, decorate the space with glittering stars, moon mobiles, and neutral hues like white, tan, and navy.
Nesting
Hail the arrival of the stork with a bird-themed party. Cut out birds on colored construction paper and hang them from twigs in a glass vase for your centerpiece. Serve cupcakes with coconut frosting to mimic the look of a nest and top them with sugared birds. Hand out party favors that resemble nests and fill them with jelly beans or other egg-shaped candies.
Baby Shower Decor Ideas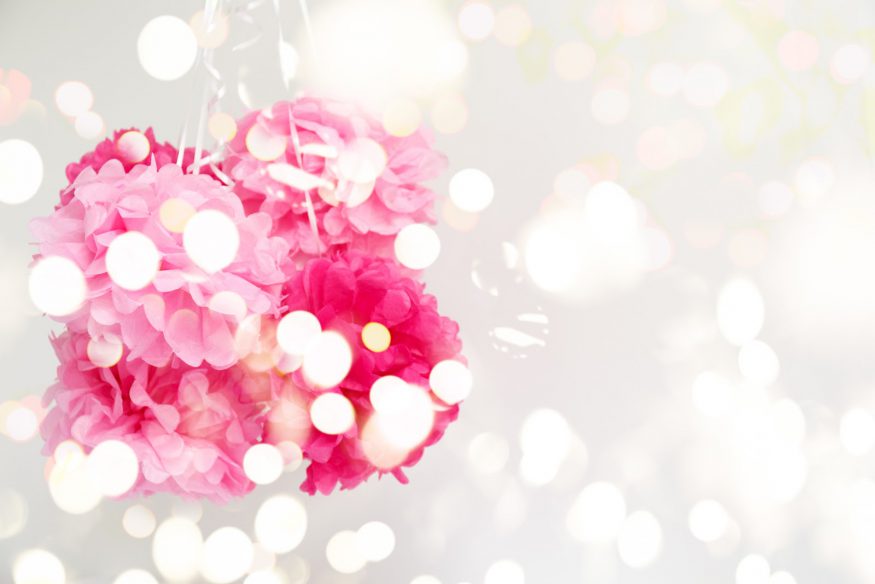 When it comes to decorating, you can DIY all of your pieces or pick up ready-made decorations from a party supply store, Etsy, or a party planning shop. From banners to dessert table decorations, it's easy to make your own designs using craft items or things you already have around the house. Check out these essential decorations to have at your baby welcoming party.
Personalized Welcome Sign or Banner: Welcome guests to the baby's bash with a sign that announces the arriving bundle of joy. You can use a large easel to prop up a decorated foam board or mount a hula hoop on the wall and place the baby's name front and center. The future parents can save the welcome sign as a keepsake or use it in the child's room as nursery decor.
Personalized Guest Book:Â Give the parents-to-be something to remember this important day with a personalized guest book. You can design the book to go with the theme or opt for a simple notebook where guests can write something sweet. Encourage guests to leave advice or wishes for the new bundle of joy.
Floral Fun: Flowers help add a touch of elegance to any event. If you're on a budget, look for carnations and ranunculus, which are affordable yet stunning.
A Natural Touch: Use natural items to help liven up an event without doling out a ton of money. Things like twigs, cranberries, leaves, and wildflowers are all great, natural elements you can incorporate into your baby shower theme.
Balloons and Confetti: Nothing screams baby shower quite like balloons and confetti. Get custom balloons that spell out the baby's name or stick to colored balloons that highlight the baby's gender. Metallic colors like gold and silver stand out from the crowd and add a touch of regal style. Confetti adds a sprinkle of fun to any party. Dust it across the tables or throw it in the air during games.
Photo Booth:Â Make the baby shower a day people will never forget by having a custom photo backdrop wall. You can decorate the area with flowers, balloons, and themed decor. Hire a professional photographer to take photos or play photographer and take the photos yourself.
Baby Shower Activities and Games
Kids know all about the importance of play. Celebrate youth and the free-spirited nature of children with fun party ideas. Baby shower games are all about getting people to laugh and feel the joy.
Try having your guests draw the guest of honor on a paper plate. The catch? Make them place the plate behind their backs or on their heads before drawing. The added challenge doesn't just result in funny pictures, it's hilarious to watch. You'll have your baby shower guests in stitches by the time everyone is done drawing.
Another funny game you can play is to have guests name the baby food. Pass out samples of baby food flavors and have guests guess what it is. Hand out baby shower favors or prizes to people who guess correctly.
Get competitive with a baby bottle chugging contest. For adult parties, you can have guests chug beer from a baby bottle. For child-friendly events, use juice or soda instead. Whoever finishes the bottle the quickest gets a prize.
For something a little cuter, you can have guests participate in a onesie decorating station. Put out art supplies like fabric pens and fabric paint and have guests design a custom onesie for your little one.
Baby Shower Menu Ideas
When it comes to food, baby showers are more about sweet treats and finger foods than a whole meal. Instead of ordering a fully catered three-course meal, select several different snacks and sweet items to serve on a decorated buffet table. Bar arrangements are a fun way to let guests customize their meals, and anything on a stick — from cake pops to teriyaki skewers — are sure to be a big hit.
Here are some ideas to get your mouth watering:
Mini bottles of bubbly
Popcorn bar
Candy bar
Mimosa bar
Color-themed mocktails
Cupcakes and cake pops
A charcuterie appetizer platter
Fried pickles
Grilled cheese bites
Strawberries stuffed with cheesecake
Deviled eggs
Unicorn pretzels
Stuffed mushrooms
Goat cheese balls
Finger sandwiches
A banana split bar
When crafting a menu for the perfect baby shower, think about your preferences and what your guests like. On your baby shower invitations, you can ask guests if they have any food allergies or foods they're dying to have at the event. Keep track of the RSVPs and note any food restrictions when planning your menu.
You can also think about matching your drinks and food to the color scheme or party theme. You can use blue and red dye to create a purple, lavender lemonade if the baby's gender is unknown or use pink or blue to highlight the joys of a baby boy or baby girl.
Baby Shower Gift Ideas
Baby shower gifts can also double as stunning decorations. Set up a gift table where guests can deposit their beautifully wrapped presents. You can also make gifts that play into the decor and theme of the party. Try making a baby sock bouquet by rolling up several baby socks. Stick them on the end of a wooden skewer or a nice twig. Add a few stems of baby's breath or another delicate flower. Tie the arrangement together like a bouquet using twine or a burlap ribbon.
Another fun decorative gift idea is a diaper cake. A diaper cake is a stack of diapers that are arranged to look like a layer cake. Start by grabbing a round tray to make it easy to move the diaper cake. Roll the diapers individually and secure them with a rubber band or ribbon. Place the rolled diapers on the cake and tie them together in a tier using ribbon. Make as many tiers as you'd like and display the arrangement on a welcome table or the gift table on the day of the event.
6 Baby Shower Invitation Ideas
No baby shower is complete without guests to welcome the little one. Sending digital baby shower invitations is a great way to make sure all the guests know the date, time, and details of your shower. Invitations can be paired with a theme to create a cohesive party.
Don't forget baby shower thank you cards to send to guests after the event is over. From baby sprinkle invitations to invitation ideas for boys, here are some great invites you can pair with the above themes, games, and menu items.
1. Oh Baby! Invitation
With a delicate striped background, this simple yet joyous invitation can be customized using four colorways from mint green to bright pink to soft blue. Match it with your baby shower color theme and get guests excited about celebrating the newest member of the family.
2. Woodland Charm Invitation
Looking for something whimsical and charming? This woodsy invitation hits the mark. Adorned with lovable furry critters and natural elements from trees to mushrooms, this invitation is the perfect way to celebrate your excitement for the next adventure. It's a great choice for rustic baby shower themes, nesting-themed events, and backyard showers.
3. Baby Q Grill Invitation
This BBQ invitation is the perfect choice for celebrating the baby's arrival with a backyard cook-out. Casual but stylish, it can be customized to fit your color and design themes.
4. Confetti Burst Invitation
This sweetly styled invitation is bursting with fun and joy. The modern, minimalist font tells guests where and when to be while the confetti shows them how much fun they'll have. It's a great invitation for ice cream socials and brightly themed showers.
5. Playful Clouds Invitation
This playful invitation lets you announce the celebration of your newest star in a whimsical way. You can send the invite to announce a virtual baby shower party or use it to complement your nursery-song-themed party.
6. She's a Gem Invitation
This enchanted invitation welcomes everyone on your guest list to share in the discovery of your littlest treasure. With jewel tones and a magical air, this invitation is great for tea party showers and other outdoor themes.
Celebrate Life's Adventures with Greenvelope
Having a baby can be stressful for new parents. Fortunately, planning a baby shower doesn't have to be part of that stress. With these fun ideas, you're sure to host a stunning baby shower that exudes happiness and joy — just like the dad- and mom-to-be.
Life is full of wonderful moments. From engagements and weddings to babies and birthdays, there are so many reasons to celebrate. We're here to help make each moment memorable with digital birth announcements, save the dates, online invitations, and thank you notes for every occasion. Whether you're looking for high-quality invitations or advice on planning events, Greenvelope has you covered.