April 12, 2021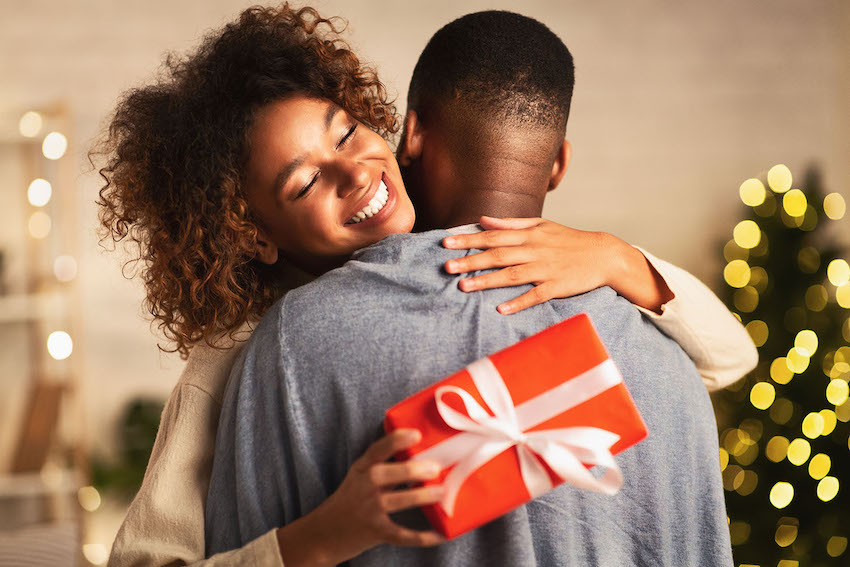 Extending gratitude isn't just polite — it genuinely makes us happier, more positive people. And what better way to show your gratitude than to send a custom thank you card message?
When someone gives you a gift, hosts an event for you, extends their hospitality, or offers emotional support during a difficult time, it's customary to write a thank you note. Plus, thank you notes are simply wonderful to receive, and we're sure the recipient will treasure your relationship that much more.
But what do you write in a thank you note, and how do you make it personal? Glad you asked. We're sharing a variety of thank you card messages to help express your gratitude for different occasions. 

4 Thank You Card Messages for a Graduation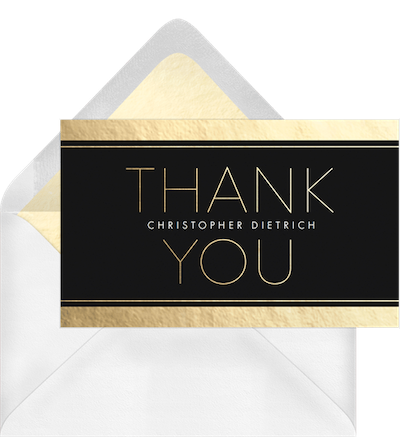 If it's your high school or college graduation, you're bound to get a few gifts. When thanking each sender, be sure to mention what you received and how you plan to use it in the future. If you feel comfortable, include a small note on your upcoming plans, whether it be your declared major, a new job position, or a city you're moving to. After all, this is your graduation — they want to know what you plan to do next.
Thank you so much for the digital Wall Street Journal subscription. I declared a double-major of economics and marketing, so this will certainly come in handy!

Thank you for the gift of towels and laundry money, it will definitely make the transition to dorm life much easier. Here's hoping I don't shrink my entire wardrobe during my first college semester! 

Thank you for the most

generous gift

you sent for my college graduation. Next month, I'll be moving to Pittsburgh to accept a position at American Eagle — the money will go toward my first month's rent payment. Thank you! 

Thank you for the

gift card

to Target. I'm moving to Washington, D.C. to work on The Hill post-graduation, and your gift will help me stock my new apartment.
4 Heartfelt Thank You Messages During a Difficult Time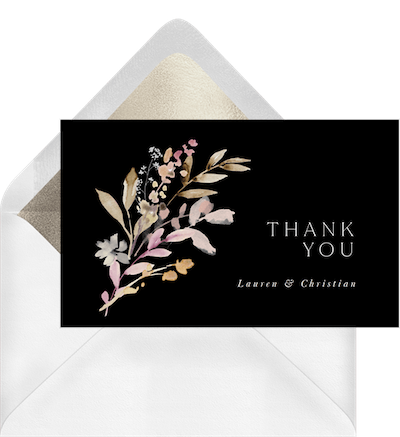 It's not uncommon to receive sympathy cards or thoughtful gifts when you go through the loss of a loved one. If you're struggling to try to find the right words, don't fret. This is certainly an "It's the thought that counts" scenario, and simply acknowledging the gift, help, or consolation is enough.
Thank you so much for sending lilies when Andrew passed. The past few months have not been fun, but it's nice to know we have friends and family who care about us. 

Thank you so much for the

kind words

and for donating to Judith's memorial. Our family purchased a small bench to be featured next to the library, her favorite spot in town. Your contribution meant a lot to me and my family. 

Thank you for baking a lasagna when Bill passed. These past few weeks, being in the kitchen has been the last

thing I wanted to do. It was so nice to enjoy a comforting, home-cooked meal during this

hard time

. 

Thank you for sending a

greeting card

and money when my gram passed. I can't tell you what an amazing neighbor you were to her over the years — every time I visited she always had a new story about you. From the

bottom of my heart

, I can't thank you enough for being such a

great friend

and companion to her.
4 Fun Thank You Notes for a Birthday Gift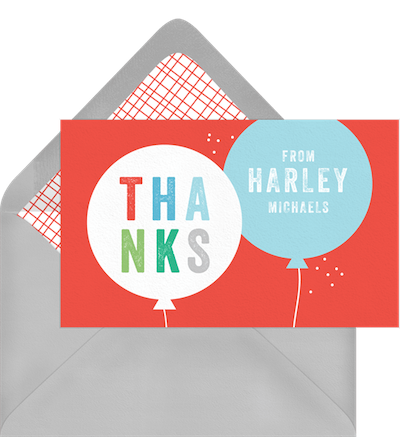 Every year, your friends and family gather together to celebrate the day you were born. To thank them for their friendship and thoughtfulness, write them a quick message. Feel free to add a line about your unique relationship, whether it be commemorating a past memory, sharing an inside joke, or looking forward to future plans:
Thank you sooo much for coming out for my 30th

birthday party

! Can we raise our glasses to no longer staying out all night and choosing instead to be in bed by 10?

Thank you so much for the bottle of pinot noir, and more importantly for being my

best friend

the past five years. You were the best roommate a girl could possibly ask for, and I'm so happy we remained friends all these years later.

Thank you for making a one-of-

a-kind

slideshow for my birthday dinner! I emailed it to all my

family members

this morning and my mom flipped when she saw it. Do you realize in two years we will have been friends for 20 years?

Thank you so much for buying me a plant for my birthday! If I keep this alive for more than six months, it means I can get a puppy right? You know I need to work on my domestication skills.
4 Thank You Card Messages for a Bridal Shower or Wedding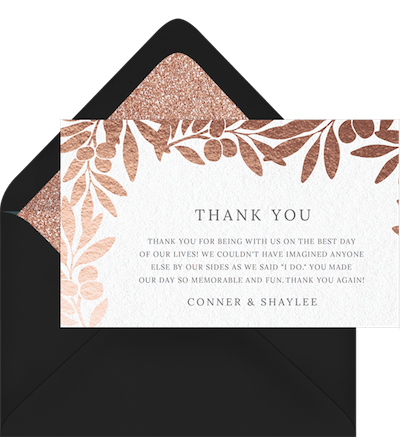 Come wedding season, you can expect a lot of gifts. Between the engagement party, bridal shower, and actual ceremony, there will be a considerable amount of generosity from family and friends. Be sure to acknowledge this generosity and send wedding thank you cards using the following message ideas to get you started:
Thank you for being there with us on our

special day

. I'm already in love with our ice cream maker — what a fun gift! You'll have to come over this summer and I'll make us homemade sundaes.

Thank you for the

lovely gift

and card you sent for our wedding. The money will go toward our honeymoon in Aruba (we're thinking snorkeling!). We promise to post pictures on

social media

as soon as we're back.

Thank you so much for the wedding gift

of a wine chiller and cheese board. We've always loved throwing dinner parties as a couple, and now that we're married it will be even more fun to do. Cheers to you!

Thank you so much for the

personalized

sign you sent as a

beautiful gift

. We're currently putting in a bar in our downstairs basement, and I know exactly where I'll hang it. When construction is done, you must come over for drinks!
4 Creative Thank You Messages for Showing Hospitality 
Accepting guests into one's home can be hard work. If you recently stayed with someone, or a neighbor or friend did a personal favor while you were away, be sure to write them a note of thanks, such as:
Thank you so much for letting me stay with you when I visited Denver. It was wonderful

spending time

with you and catching up, and you saved me a hefty hotel charge. The next time you're in Miami, my door is wide open.

I just wanted to extend my

heartfelt thanks

for letting me crash on your couch when I was in town. Since my mom's knee surgery, she's been having a

tough time

getting around. Being near her for an entire week helped things considerably — and I couldn't have done it without you.

A million thanks for watering my plants while I was on vacation! I'm so happy to have you as a neighbor and friend. The next time you have a free night, I owe you drinks.

Thank you so much for watching Prince while I was away. I know dogs are a lot of work, and it was such a

nice thing

for you to look after him. If you ever need to get away, I would love to return the favor. 
Send Your Own Personal Thank You Card 
Thank you card messages are a heartfelt way to show gratitude. Whether you just received a bouquet of flowers when a loved one passed, crashed on a friend's couch, or enjoyed a memorable birthday celebration, it's important to extend your thanks. 
With Greenvelope, sending thank you card messages has never been easier. Many of our invitations for baby showers, weddings, birthday parties, and other special events come with corresponding thank you notes, so you can easily express your appreciation anytime.