March 27, 2019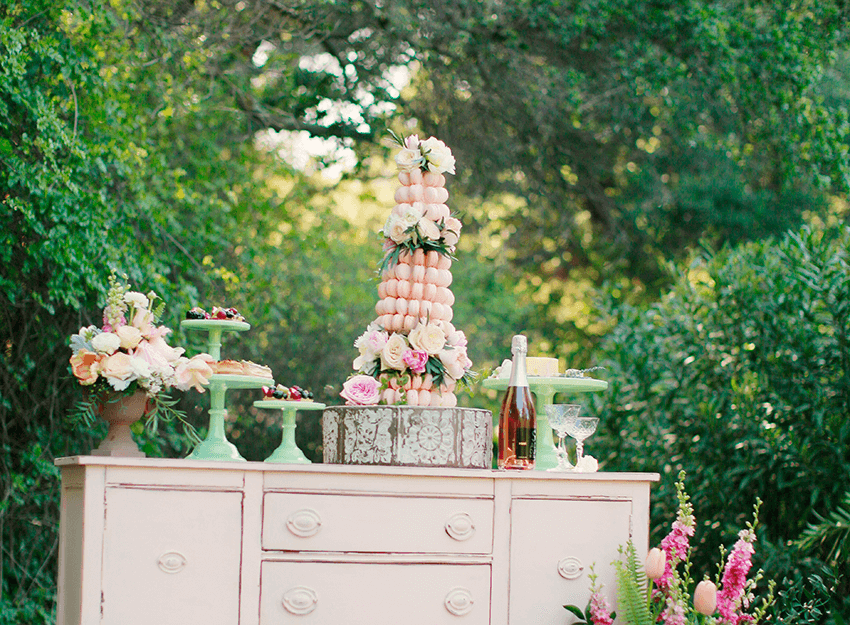 Your wedding should be totally personalized—down to the dessert! And the truth is, cake isn't for everyone. If a quintessential tiered cake just isn't your thing, don't feel obligated to have one at your wedding. There are countless alternatives that can be equally special (and delicious!) Keep scrolling for some of our all-time favorite wedding cake alternatives.
Cupcake Tower
Traditional tiers don't have to be limited to a traditional cake. Why not build your tiers out of cupcakes? (Like this beautiful display featured on Style Me Pretty!)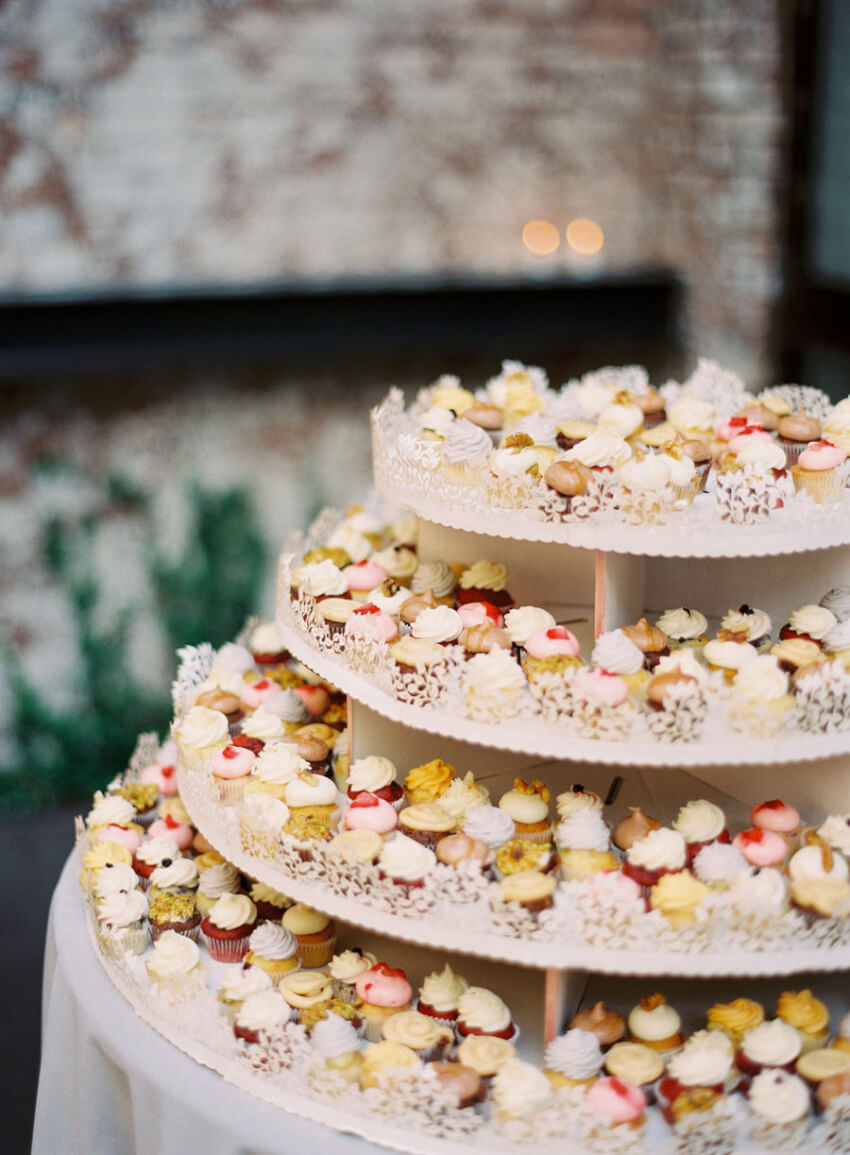 Pie Table
Serving a variety of pie flavors—like apple, cherry, or chocolate cream—will guarantee there's something for everyone at your wedding. Keep in mind, fun-size portions will allow your guests to try more than one flavor (like these mini pies featured on Glacier Park Weddings & Events!)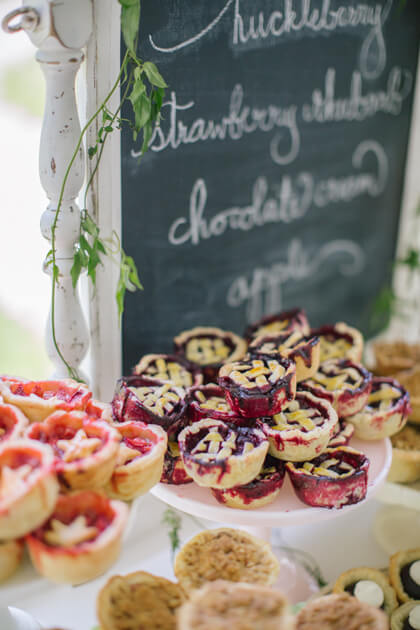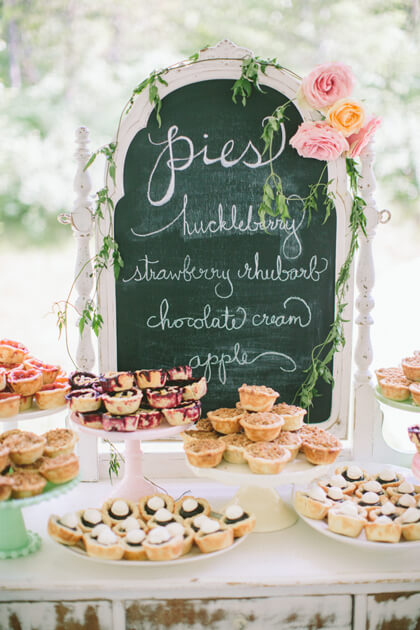 Doughnut Assortment
Glazed, frosted, or just the hole, there's no wrong way to eat a doughnut. Why not incorporate all your favorite types into one stunning display? We love this inviting spread featured on MODwedding.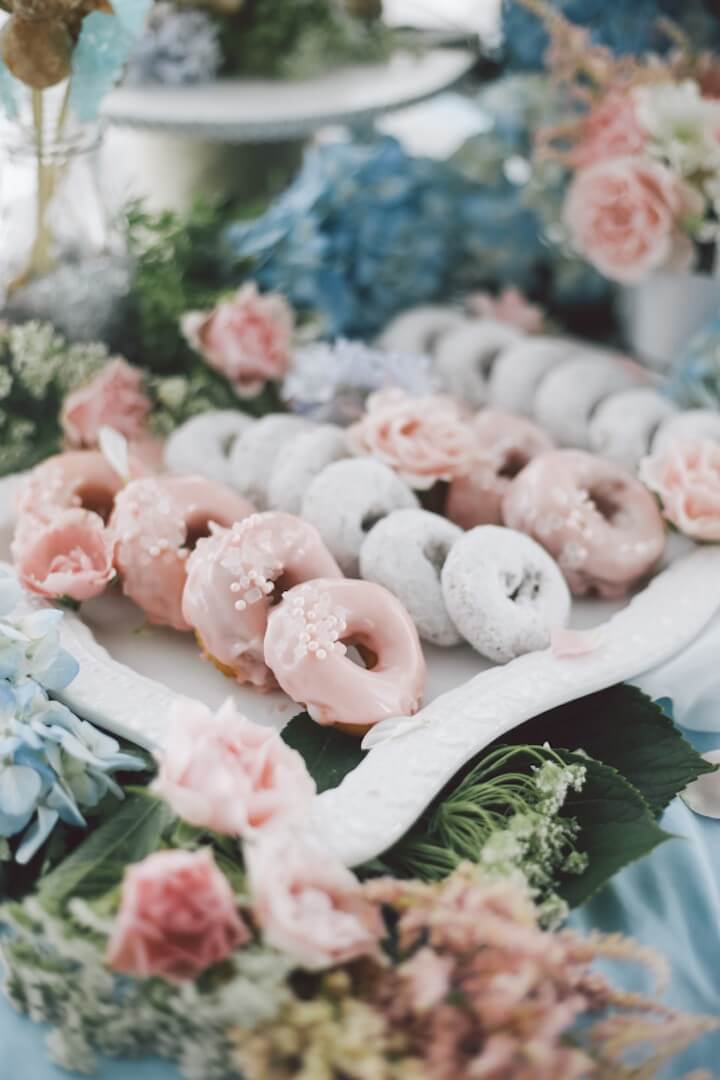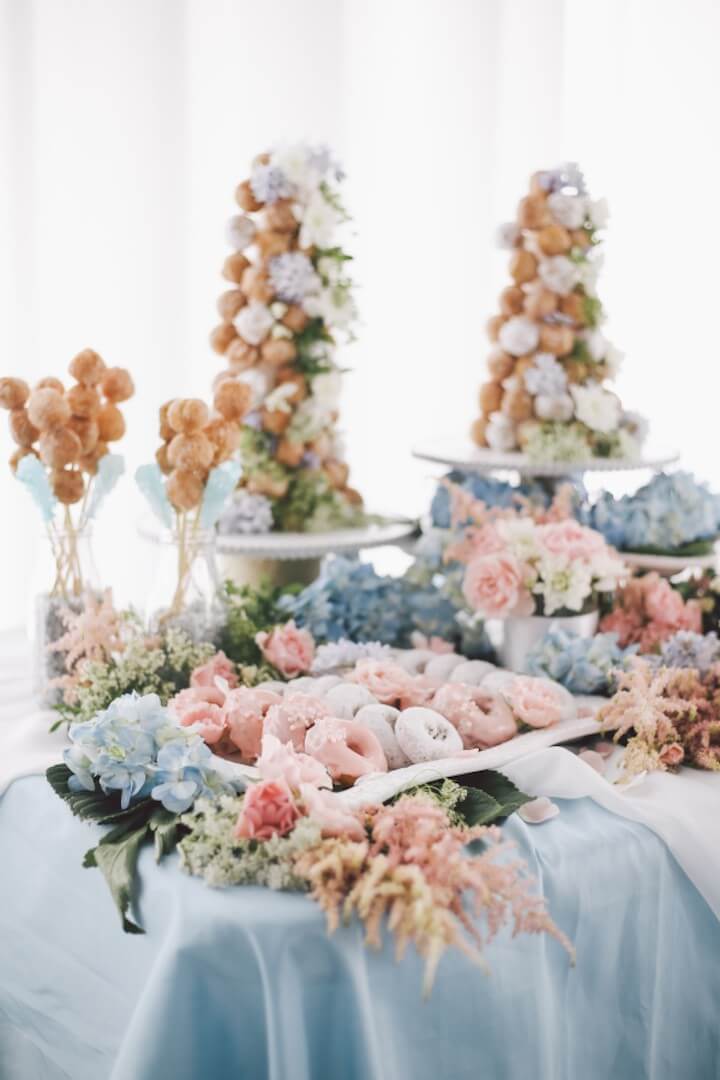 Macaron Tower
If you're hoping to serve something a little more modern (but still want to make a visual statement), go for a tower of macarons. Even the most delicate of macarons can be beautifully incorporated into a stunning display, like this one featured in Adorn Magazine.
Canoli Cake
This traditional dessert from Sicily is a great alternative to a traditional cake. The tube-shaped shells of fried pastry dough—filled with a sweet, creamy filling—might be less formal, but they're certainly no less beautiful.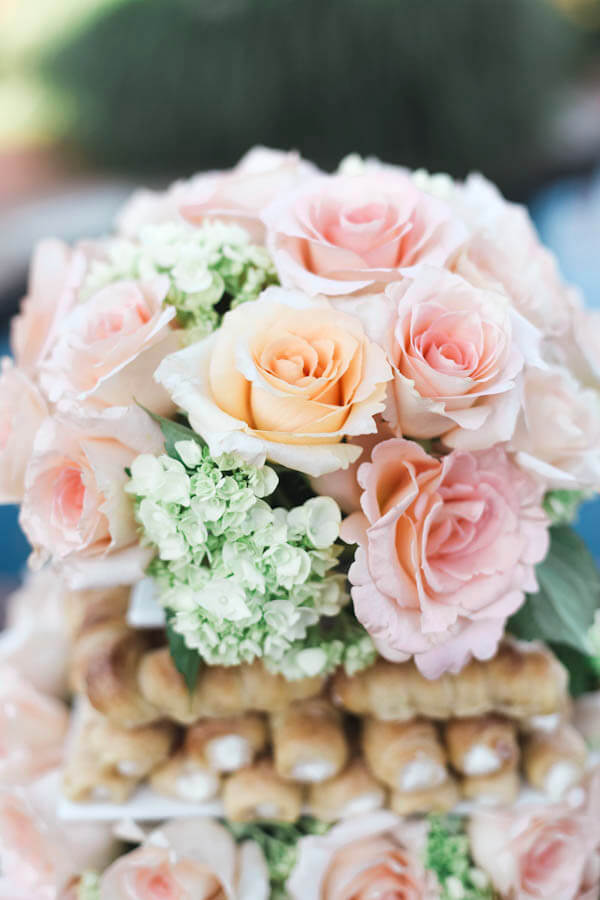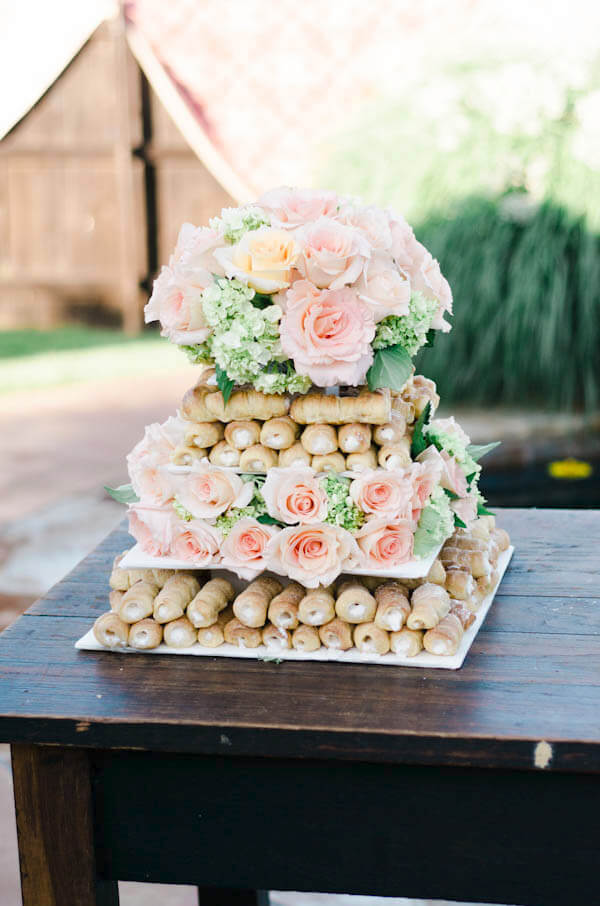 Cookies
The classic sugar cookie is bound to be a hit. And why not dress them up for the occasion? We adore these sweet little cookies made by  @vjscookies!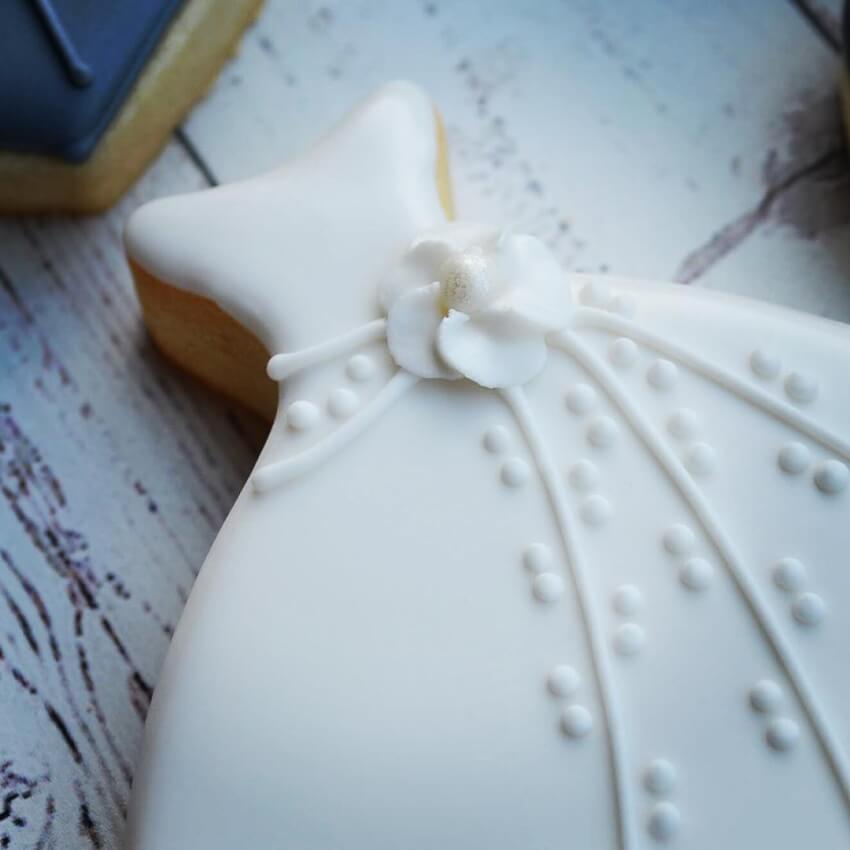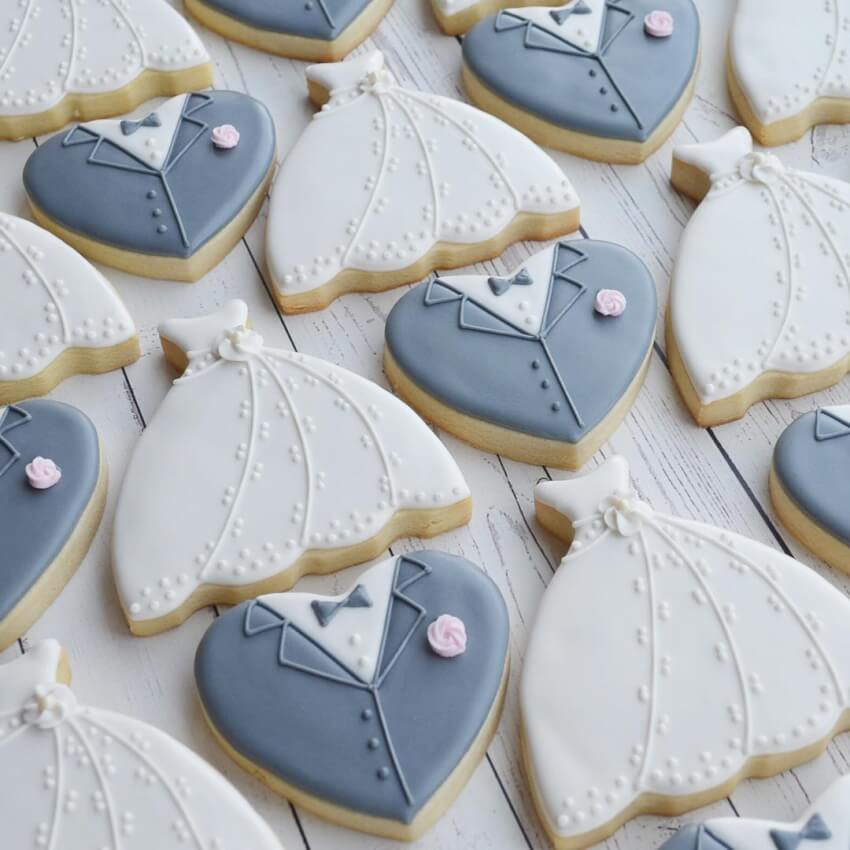 Waffles
For those hosting a wedding that takes place earlier in the day, or maybe you just love breakfast food (we understand), a waffle bar or waffle cake are a perfect choice! Not too sweet and delightfully fluffy, your guests will love getting to choose their own adventure with a variety of toppings.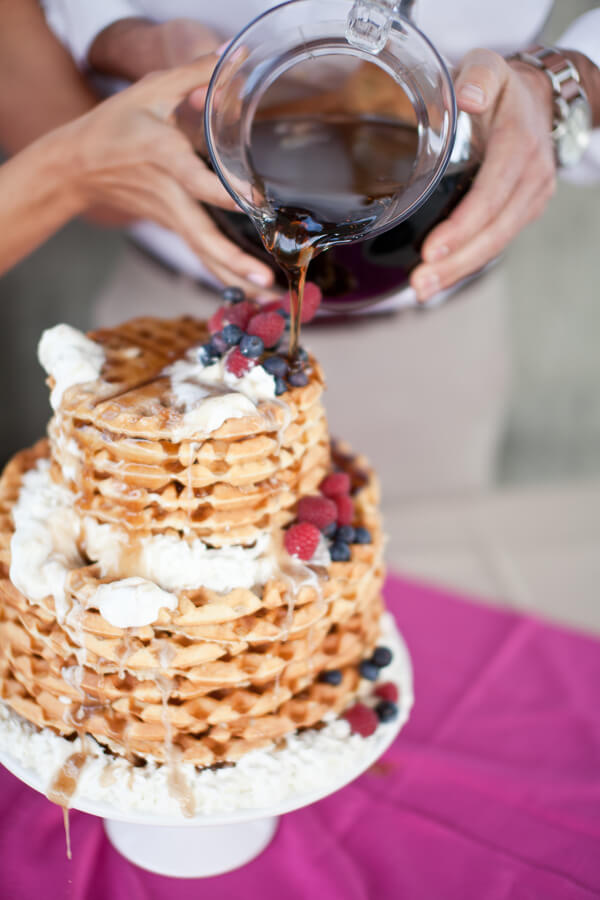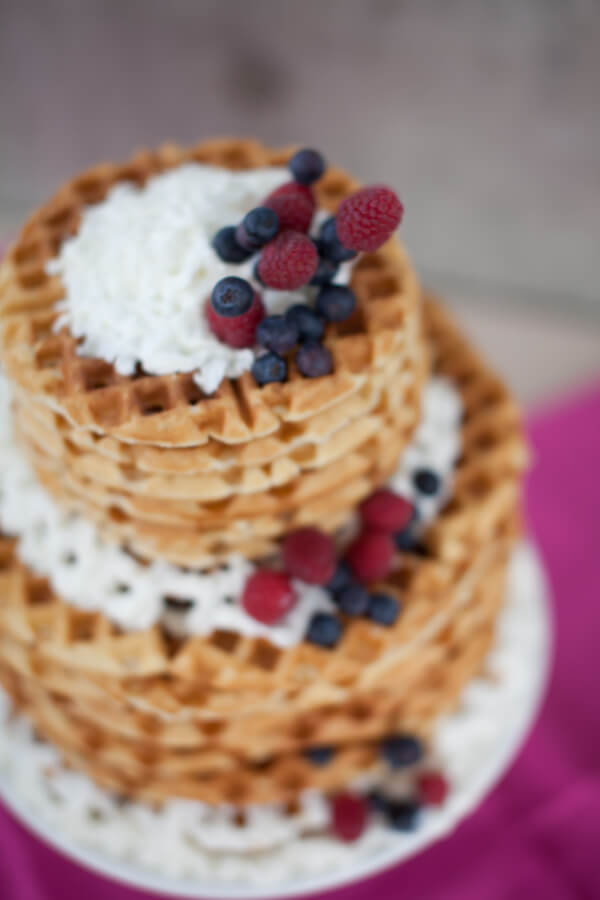 Popsicles
Add a playful or tropical twist to your post-ceremony sweets with a popsicle bar! We love the way this modern, tropical wedding offered flavors outside of the ordinary – charcoal lemon anyone?