August 22, 2021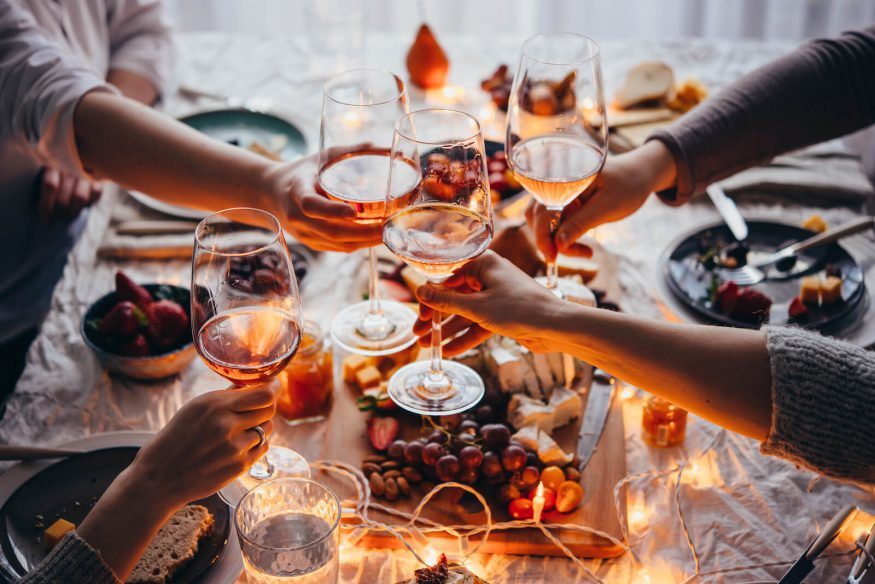 Fall is a magical time of year. The leaves begin to turn vibrant shades of red and orange, creating a dramatic backdrop for all types of events. It also signals sweater weather, so parties can focus on creating cozy atmospheres. Yes, it's time to leave the hot summer months behind and bring in the sweet, aromatic months of autumn.
To help you celebrate the season, we've compiled a list of our top fall birthday party ideas. Whether you need a party theme for your child's party or want something to celebrate your own birthday, you'll find an idea to fall in love with here.

8 Fall Birthday Party Ideas
If you're looking for fall birthday party ideas, we've got you covered. From a Halloween-inspired birthday bash to a chic campout and wine tasting, there's an option for everyone. Read on for our favorite fall birthday party ideas including party games, party decor, and food ideas.
1. Halloween Party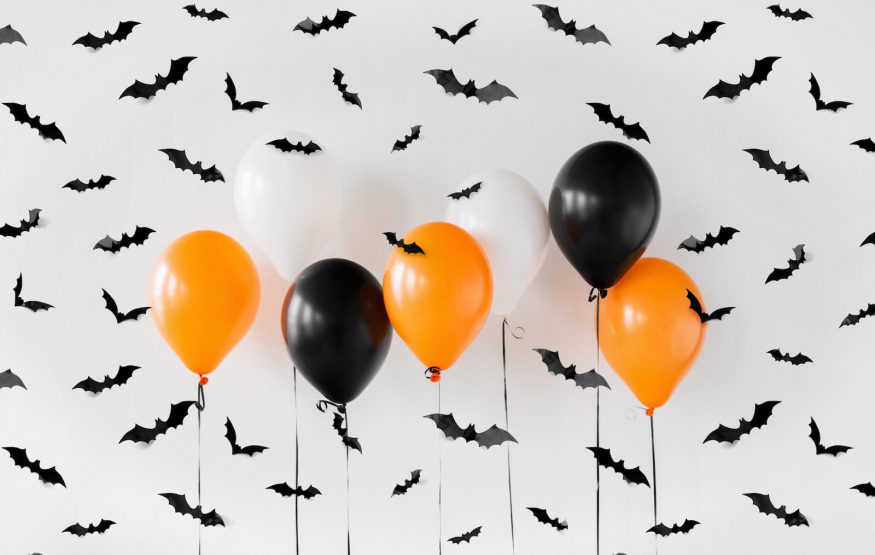 Host a spooky soiree to celebrate your latest trip around the sun. This fall birthday party theme is double the fun if you love Halloween costume parties. Visit local Halloween attractions if your birthday is on or near the holiday, or host your own spooky event at home. Look for creepy skeletons, spiders, and fake webbing to create a haunted look.
For Halloween party food, opt for classic Halloween treats like candy corn, gummy skulls, and marshmallow ghosts. You can also use decorative serving trays like bowls made of skeleton hands or black cauldrons to serve up tasty treats.
2. Oktoberfest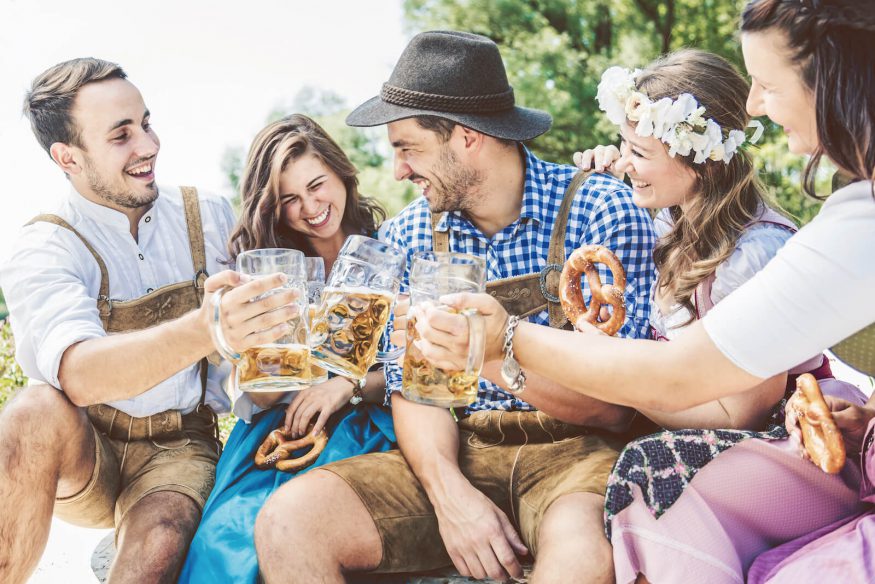 If your birthday party lands in September or October, get the gang together for a trip to your local Oktoberfest celebration. If not, you can create your own Oktoberfest at home or at your favorite venue. Stock up on classic German brews like Augustiner and Paulaner and be sure to pair the libations with pretzels, roast chicken, sausages, and other Oktoberfest food ideas. Look for a venue with picnic-style tables to set the mood or pitch a large tent in your backyard and set up a few wooden tables and benches to create a DIY Oktoberfest zelt (that's German for "tent").
3. Campout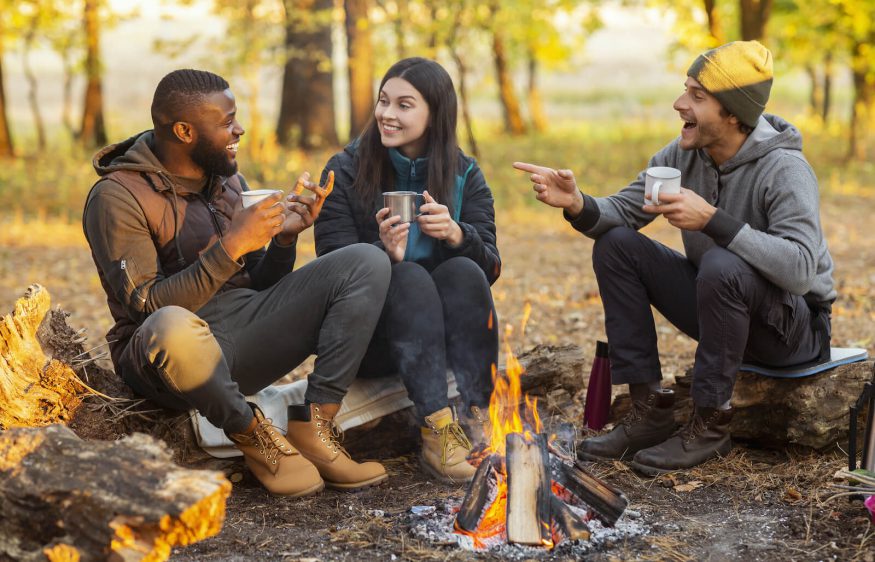 Welcome the changing of the seasons with a group campout that says goodbye to summer and hello to autumn. Take the party to a local campground or visit one of the nation's National Parks for a getaway trip. Alternatively, you can set up a tent for the ultimate backyard party at home or build a fort to transform your living room into an indoor campout. (Kids will love it!) Grill hot dogs and don't forget to roast s'mores and tell campfire stories to complete the experience.
4. Wine Tasting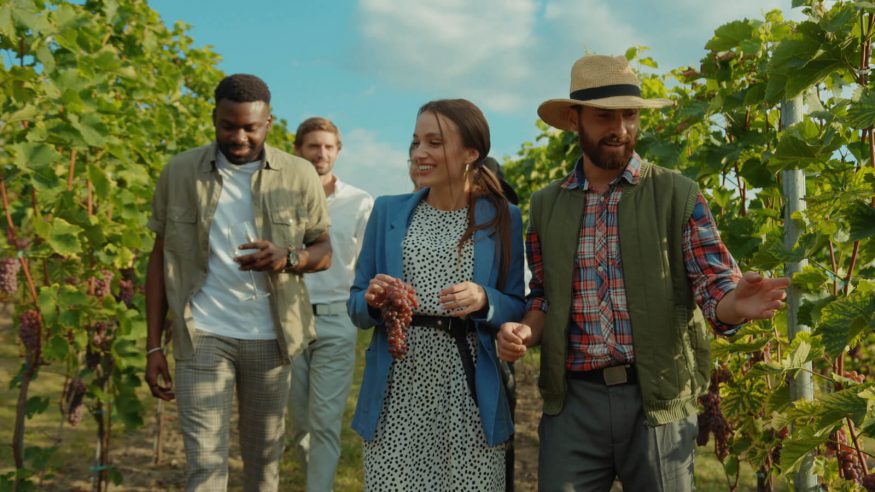 Looking for a relaxing yet fun way to celebrate your birthday? Try a wine tasting party. Plan a trip to local vineyards with friends and family if you live nearby, or host a wine tasting event at home. Turn it into a potluck by having guests bring their own charcuterie boards or their favorite fall treats. If you're hosting the event at a winery, see if you can arrange a scavenger hunt in the vineyards. The guests who find the most items the fastest get a special bottle of wine as a reward.
5. Outdoor Movie Night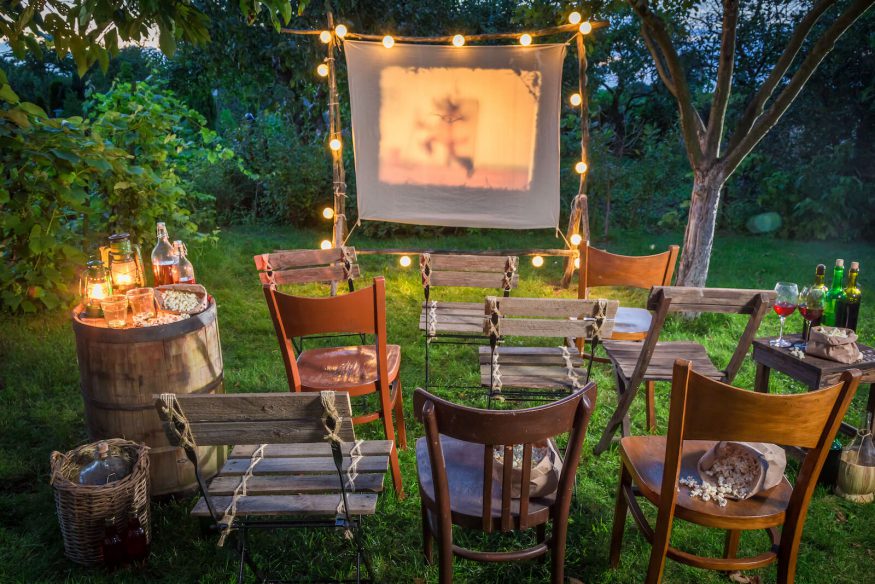 Host an outdoor movie night featuring your favorite movie or TV series. Create a DIY screen by hanging a white sheet from your fence or pinning it to a wall. Set out cozy seating like bean bag chairs and decorate the space to reflect the themes of autumn — acorns, pumpkins, colorful garlands of leaves, and lanterns are perfect for this type of bash.
Take your party food to the next level by adding pumpkin spice seasoning to the popcorn. You can also create an apple cider bar where guests can create their own warm cocktails. Include all the fixings like cinnamon sticks, caramel sauce, and whipped cream. 
If you're hosting a kid's party, you can also create a caramel apple bar. Kids can drizzle the caramel on the apples themselves. Or for something a little less messy, have the kids decorate ready-made caramel apples with toppings such as sprinkles, chocolate chips, and pieces of toffee.
6. Pumpkin Patch Party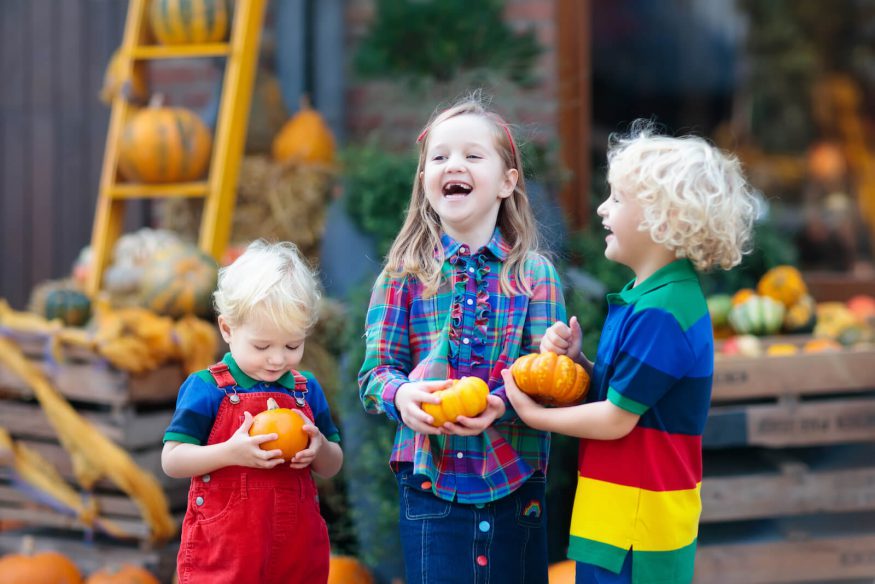 Start the fall birthday adventures by visiting a pumpkin patch. Gather friends to pick out their favorite pumpkins and then host a friendly pumpkin carving competition. The attendees can vote for a winner who receives a special party favor — like a gift card to a local apple orchard or Halloween event. Pumpkin patches make great venues since many offer hayrides and corn mazes that can keep guests entertained for hours.
7. Harry Potter Party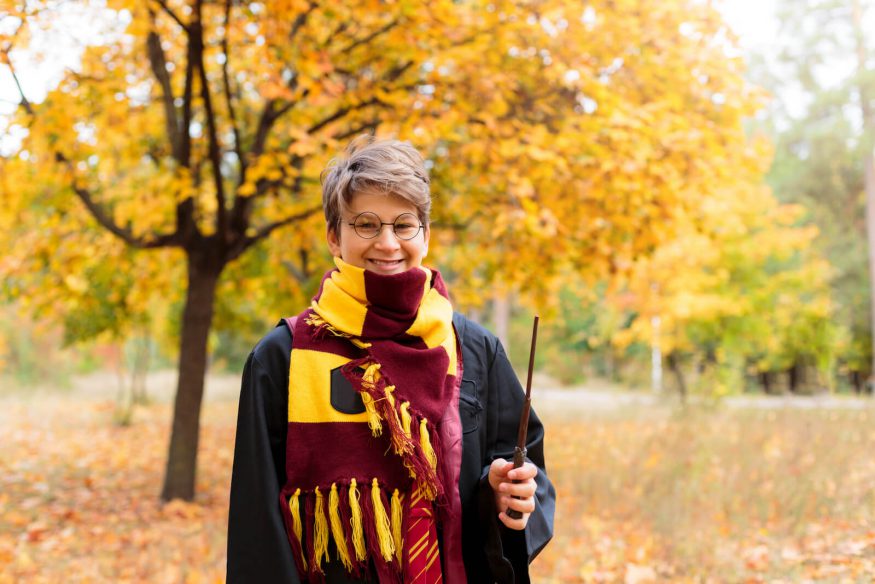 While a Harry Potter party is a great theme all year long, it's particularly well-suited for fall. Gryffindor colors of burgundy and gold are right at home in autumn themes and can make for a fun child or adult birthday party. Decor ideas include red apples, pinecones, and owls as well as old spell books and vintage bottles. Black crows, cauldrons, and spice bottles also work well as table and event decor.
For food, look for hearty recipes featuring fall harvest ingredients such as pumpkins, cauliflower, and shepherd's pie. You can also serve up butterbeer, treacle tart, and pumpkin pasties. Another idea: Consider this fun recipe to make Hagrid's birthday cake if the birthday honoree is a true Harry Potter fan.
8. Fall Harvest Party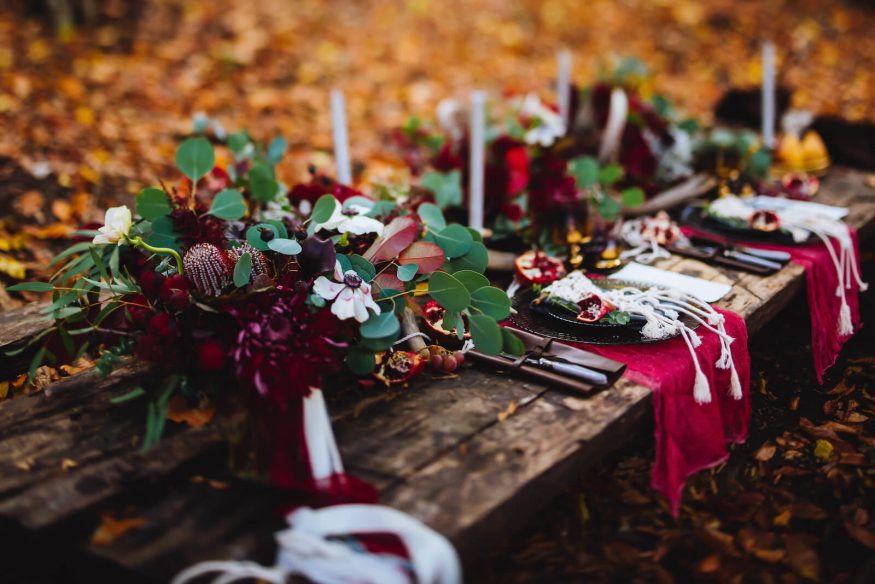 Like a pumpkin patch party, a fall harvest party is a festive fall birthday idea. Depending on where you live, select a local apple orchard or corn farm to host a harvest party. 
For an at-home harvest party, decorate your tables with large maple leaves in red, yellow, and orange and use small pumpkins or acorns as weights for table name cards. Fill a centerpiece with seasonal favorites like sunflowers and surround them with colorful pumpkins.
If you've ever visited an apple orchard in the autumn, you know that donuts and apple cider are essential. Even if you can't get to a farm, you can serve these same treats at home. Look for cinnamon donuts or sweets in fall flavors like salted caramel and chai. If you don't like donuts, simply use the same flavors to make delicious cupcakes instead.
7 Fall Birthday Party Invitations You'll Love
Once you've picked your favorite theme from these fall birthday party ideas, you can start dreaming of the perfect invitation. At Greenvelope, we offer a variety of digital birthday party invitations. 
Whether you're looking for adult birthday party invitations or designs for kid-friendly events, our invites can be customized to fit your personality. You can change the colors and fonts on the template and you can even upload your own design for a truly unique invite. Here are some of our favorite fall birthday party invitations.
1. Playful Pumpkin invitation
This playful birthday celebration invitation is perfect for adult and kid parties alike. Featuring a bold pumpkin with delicate accents, it's available in four different pastel hues or you can customize the card by choosing your own color scheme.
2. Let's Go Camping Invitation
Hosting a campout for your fall birthday? Use this birthday bash invitation to invite your guests to a fun night out in nature. The hand-illustrated leaves and twigs frame in the event details, making it easy for guests to read and creating a sense of atmosphere for the event.
3. Let's Get Spooky Invitation
If you're hosting a spooky Halloween birthday party, this hauntingly cute invite will help set the tone. The card features holographic elements, adding a touch of glamour to your celebration. It's great for a kid's birthday party or an adult fete.
4. Little Pumpkin Invitation
This fall-themed birthday party invitation is perfect for celebrating a child's first birthday or a toddler's birthday. It features sweet illustrations including a moon, stars, and colorful pumpkins along with a charming gingham envelope liner. 
5. Oktoberfest Classics Invitation
One of our fave fall birthday party ideas is an Oktoberfest party. This Oktoberfest invite features a beer stein and classic staples like pretzels, brats, and edelweiss flowers. It's ideal for backyard Oktoberfest parties as well as inviting guests on a getaway birthday trip. Check out additional Oktoberfest invitations for more inspiration. 
6. Better With Wine Invitation
As the saying goes, you're like a fine wine and get better with age. What better way to celebrate your birthday than with delicious vino? Use this wine-inspired invite to get guests ready for a special day of swirling and sipping whether it's at a vineyard, your home, or favorite wine bar.
7. Starlight Cinema Invitation
Like the idea of a backyard movie night for your fall birthday? This autumn-inspired invite features a dreamy outdoor movie screen with blankets, pillows, and soft lighting. Use it for an adult birthday party or to celebrate an older teen.
Celebrate a Lovely Fall Birthday 
With these fun fall party ideas, you're sure to pull off an incredible birthday event — whether it's for your milestone birthday or for a birthday party for kiddos. Fall is the perfect time of year to host birthday parties as well as weddings, baby showers, and other special celebrations. Browse through our large selection of digital invites including fall-inspired invitations.