May 26, 2020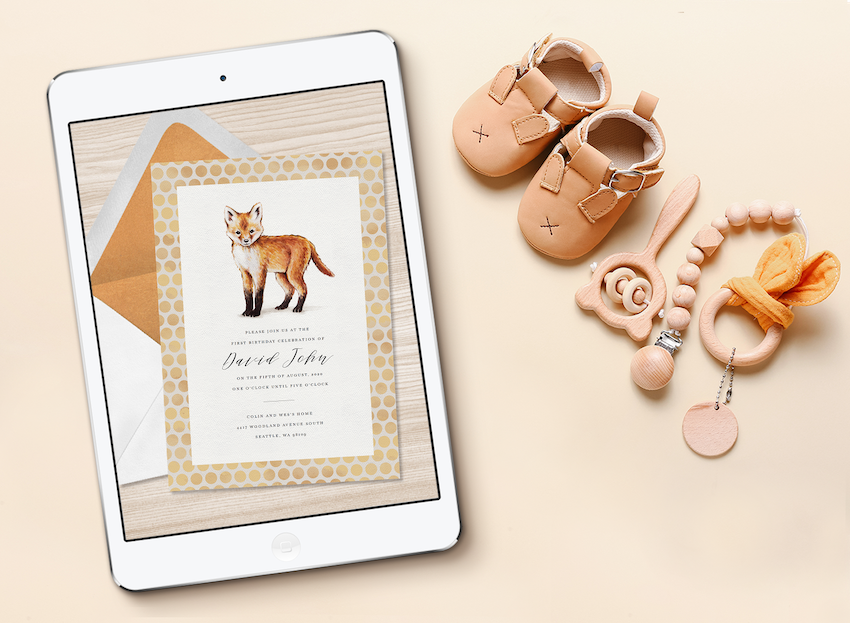 Oh, baby! A special little one is on the way, and you couldn't be happier. The pregnancy announcements have been sent and now you're on to the fun project of putting together the baby shower party. Whether you're the mom-to-be or a friend or family member planning the festivities, there are plenty of options for baby shower invitations.
While you could certainly go the DIY route by making your own paper invitations from scratch, we'll let you in on a little secret: It's a whole lot easier to do it online. You save money (no cardstock or postage) and time (no trips to the store or post office). Plus, it makes good eco sense since you're not using any paper.
But before you send out your online invitations, we'd like to give you some ideas on how to make your own personalized invitations with this roundup of designs that will suit any type of baby shower.

10 Baby Shower Invitations You Can Customize for a Boy or Girl
If you're not sure about how to make your online baby shower invitations, you'll be thrilled to learn it's as easy as picking the colors, crafting your text, and hitting send. To make it even easier, all these invitations offer RSVP tracking so you can seamlessly manage your guest list and send thank you notes afterward.
When looking at invitation designs, think about your baby shower theme. Are you planning a coed backyard BBQ bash to celebrate the new baby? Or are you having a chic girlfriends brunch at your favorite bistro?
Whatever you decide, your baby shower invitation is more than just a fact sheet of pertinent party details. Your invitation also informs loved ones about the aesthetic of your special celebration and the baby's gender 'Ā†'ÄĒ unless, of course, you're keeping it a surprise!
Whether you're expecting a baby boy, baby girl, or not doing a gender reveal, here are 10 ideas for baby shower invites that are sure to spark your imagination and get you even more excited for the little bundle of joy.
1. Baby Rainbow Invitation
Somewhere over the rainbow … way up high on your wishlist is this colorful baby shower invitation. With its bright and cheerful style and child-like type, this invitation design is perfect for a rainbow-themed shower with lots of balloons and streamers. We're showcasing the pink background with the pink-stripe envelope liner, but you can choose just about any color or liner pattern that you can dream up.
2. Bold Onesie Invitation
How cute is this Bold Onesie invitation design? Too cute, we know! While you can opt for pink or blue with this invite, this bright yellow hue is ideal if you're not revealing the baby's gender or you simply feel like going for a bright pop of color. The versatile design would be great for a baby shower party theme featuring adorable rubber duckies, sunflowers, or bumblebees. Too cute, indeed.
3. Animal Friends Invitation
With its delicate, minimalist design, it's hard not to fall in love with the Animal Friends invitation. Taking a literal interpretation of a "baby shower" with the tiny cloud hovering over a sleeping bundle of joy, this invitation is a lovely design that seems primed for a woodland animal shower theme. Choose from ultra-soothing tones like the gray hue pictured above as well as soft teal, taupe, peach, dusty yellow, or your own custom color.
4. Grill and Chill Invitation
You've heard of barbecues, but a baby-Q? Cutest. Thing. Ever. This fun Grill and Chill invitation is foolproof for a "Jack and Jill" baby shower where the father-to-be and guy friends are part of the festivities. Here's an idea: Let the boys do the grilling while the girls do the chilling. Then play some fun coed BBQ baby shower games before the parents-to-be open gifts. (This design would also make a winning first birthday party invitation. Just sayin'.)
5. Playful Clouds Invitation
This delightful online baby shower invitation conveys the perfect sentiment for a virtual celebration. Whether you're physical distancing or simply live miles away from family and friends, this invite reminds loved ones that you can still get together. A fun idea would be to encourage guests to send gifts before the event so the mom-to-be can open them on camera. Choose from this cheery orange style as well as other gender-neutral hues such as pale green. You can also choose your own custom color.
6. Brunch Blooms Invitation
With its graceful watercolor drawings, this hand-painted Brunch Blooms invitation sets the tone for a stylish shower that takes place at a hotel, fine restaurant, or even at home. (We're thinking a brunch buffet with mimosas and a build-your-own Bloody Mary bar would do the trick.) While a pink envelope typically implies "it's a girl," this elegant design works whether the new mama is expecting a girl or a boy.
7. Books for Baby Invitation
Inspired by classic letterpress printing, this beautiful Books for Baby invitation is an invite and baby shower theme all in one. Encouraging guests to bring their favorite children's books will help you begin building your little one's library and establish a lifelong love of reading. As the party host, you can even have customizable bookplates made for each guest so they can write a message for your new arrival.
8. Sprinkle Confetti Invitation
If you're blessed with baby number two, then this Sprinkle Confetti invitation¬†is just for you! (In case you missed it, a baby sprinkle is a baby shower for a second child, third child, or 'Ķ you get the idea.¬†But you can customize the message however you'd like.) It's hard to resist a colorful sprinkle confetti border, and when you're talking about a sweet new baby coming into the world, well, a pattern like this seems pretty darn perfect.¬†Also perfect: confetti cupcakes.
9. Special Delivery Invitation
Special deliveries arrive in many ways and this online baby shower invitation is primed for your personalized message to family and friends. Whether it's a mom-and-dad-to-be, two moms-to-be, two dads-to-be, or any other family structure, you can customize the figures on this design to reflect your household and celebrate the arrival of your adopted baby. Choose from hunter green, lilac, tangerine, or your own custom color that goes with your party theme.
10. Mod Drops Invitation
If you want to buck tradition and forgo the usual pink, blue, or yellow baby shower invites, consider this Mod Drops invitation that combines retro pizazz and modern sensibilities. The understated colors, chic vintage patterns, and no-fuss font would be the perfect preview for a chic tea party or poolside soiree.
Online Baby Shower Invitations to Welcome Your Newest Arrival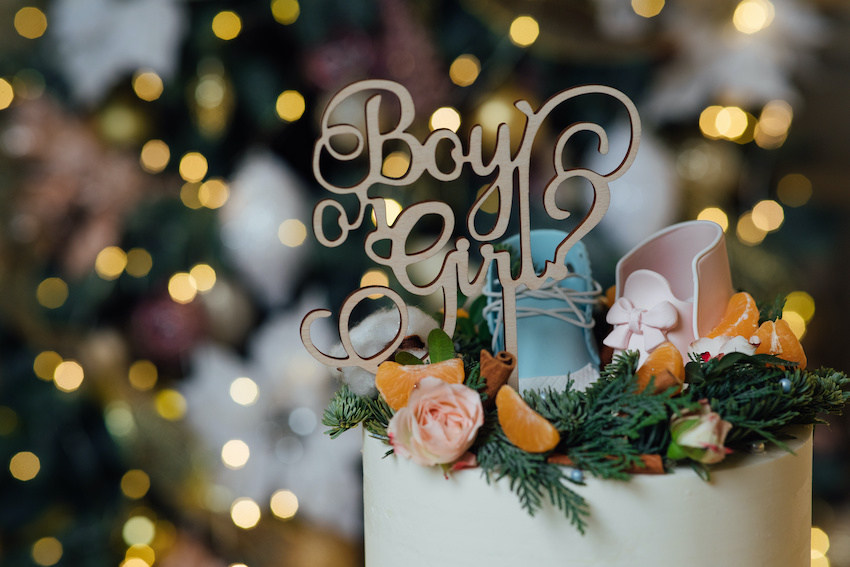 A baby shower party is one of life's most joyous occasions. After all, it doesn't get much more exciting than gathering with loved ones to celebrate the arrival of a new little human. Whether you're planning a laidback coed get-together or a girls-only celebration, online baby shower invitations will save you time, money, and hassle.
Plus, once the baby shower is over, you can easily send thank you notes and birth announcements when the bundle of joy finally arrives. Before you know it, a year will have passed, and it'll be time to start looking at birthday party invitations. Because in case you hadn't realized, babies are the gifts that keep on giving.