January 13, 2021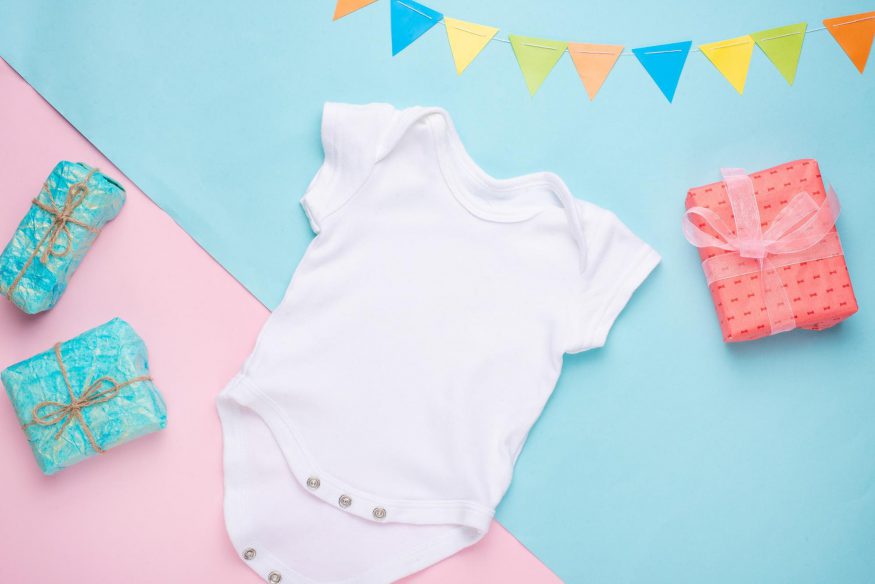 Baby showers are some of the most delightful events to plan. They're all about celebrating a soon-to-be new arrival and showering the guest of honor with love and well wishes. And that doesn't have to stop just because of social distancing — virtual baby showers can be plenty of fun! 
Plan a baby shower that everyone will love with these fun virtual baby shower games. Take inspiration from our list that features virtual games, printables, and some tips on planning the perfect shower. 

How To Plan a Virtual Baby Shower
Get ready to welcome the little bundle of joy with our short and simple guide to planning a virtual baby shower. 
Pick the Perfect Date and Time
With no travel arrangements to think about, finding the best date and time for a virtual baby shower might be easier than with a traditional baby shower. 
Check in with your guest of honor (or guests of honor, if it's for both parents) to find a memorable date (or range of dates) that works for their schedule. Then make sure the date doesn't clash with any major holidays or events. A weekend evening is often a good call, or a Sunday brunch.
Decide on a Theme
Once you have a date and time in mind, it's time to move onto the fun stuff — like choosing a baby shower theme! 
There are so many great options out there for baby shower themes. You could go for a nautical theme with rubber ducks, or a sweet pastel rainbow theme. Ask your guest of honor for ideas, or think about what they love most if it's more of a surprise celebration. 
Create Your Guest List
It isn't a party without guests, so get building your guest list for your online baby shower. 
Gather a list of the mom-to-be's loved ones. Make sure it features her close family members, friends, and other people she'd love to celebrate with. Decide whether you want to keep it a small group so you can all see each other easily on the computer screen or if you want to open it up wider. 
Send Out Your Invitations
It's time to let people know all about your plans by sending out gorgeous baby shower invitations. 
With the party taking place online, it makes sense to use digital invitations to spread the word. Find your favorite virtual baby shower invitation design and customize it to share all the important details about your virtual get-together. You can also use Greenvelope's handy details panel to share a direct link to the party "location" along with any other information guests might need. 
Plan Your Party Games and Activities 
With a theme in mind and all the essentials taken care of, it's time to have fun with planning virtual baby shower games and activities. 
Think about how your event will look — will your activities work over a Zoom or Skype call? Will your guests need to download printables? Can you send your guests a party package by mail ahead of time that features little extras for the celebration? These are all considerations that will help shape your event.
10 Fun Virtual Baby Shower Games
What better way to celebrate a new arrival than with some fun and games? Here's a collection of our most-loved virtual baby shower games to inspire you. 
1. Don't Say "Baby"
This is a fun game to set up at the start of the baby shower, and you can play it all the way through. 
Any time one of your party guests says "baby" they get a point. At the end of the celebration, the person with the most points could win a silly title or a joke gift. If "baby" feels a bit too tricky, swap it for another baby shower themed word — like "diaper" or "bottle."
2. Baby Shower Charades
You might think charades is better in person, but it can work just as well as a virtual baby shower game. 
Create a list of baby or parenting themed words or phrases for your party guests to act out, while others try to guess the answer. This can be a great way to add some laughter to the online celebration. 
3. Emoji Pictionary
Who doesn't love a guessing game? Take Pictionary and give it a fun twist with a game of baby-themed emoji Pictionary.
Don't worry — you won't need to create your own (unless you want to). There are lots of great printable baby shower emoji Pictionary games out there. Simply send your guests a link to the file to download, or pack it up along with some extras and mail it out to them ahead of the virtual party. 
4. Guess the Baby Photo
Take a look at what your party guests looked like when they were younger with this adorable virtual baby shower game. 
Ask your guests to email a baby photo or two of themselves, then display them on your screen as part of your video call. You'll have a great time as people guess which baby photo belongs to which guest. 
5. Baby Bingo
Bingo is one of those virtual baby shower games that's always a hit. Find an adorable free baby shower bingo printable online and share it with your party guests. 
Play along and see whose baby-related items come up first so they can score "bingo" and win. If your guest of honor is opening their shower gifts as part of the celebration, you could even create a shower gift bingo instead.
6. The Price Is Right
Babies are expensive, but how expensive? Play along to try and guess the cost of baby purchases in this interactive virtual baby shower game. 
You can either hold up the baby items in person or create a slideshow with images of baby-related buys. Guests then try to guess the cost of the item, and the closest guess wins a point or small prize. 
7. Guess the Nursery Rhyme
If you love musical virtual baby shower games, this one's for you. 
Play a few rounds of "guess that tune" with a baby shower themed twist. Load up a playlist full of well-known and obscure nursery rhymes or baby themed songs, then see if your guests can guess them correctly. 
8. Play Dough Babies
Challenge your guests to create the cutest (or funniest!) play dough baby in one of the most hilarious virtual baby shower games around. 
See who can make the best baby out of dough, then show them onscreen to judge the creations. You'll need to mail out some dough to your party guests for this, or send them the ingredients to make their own as part of the event — so add that to your shopping list! 
9. Baby Animals
Who knows the most about baby animals? Use this fun virtual baby shower game to test everyone's trivia knowledge on the weird and wonderful animal world. 
Create a list of animals and their baby name counterparts, then mix them up and ask guests to match the two together. You could DIY or find a printable version on Etsy. Stick to easy animals for a simple game, or find the most unusual combinations for a more challenging time. 
10. Baby Predictions
Finish up your celebration with one of the most classic virtual baby shower games — baby predictions! 
Ask your party guests to make their predictions about the soon-to-arrive baby, including date of birth, birth weight, name, and sex. Other ideas include hair color, eye color, color of their going home outfit, and which parent they look most like. Check in with the new parents after the new baby arrives to see who has the most correct answers. 
Add Some Sparkle With Fun Baby Shower Games
It's possible to plan an online baby shower that's memorable, sweet, and full of laughter with these fun virtual baby shower games. Challenge people's creativity with dough, test their problem solving with emoji Pictionary, and "aww" over everyone's baby photos Even though you can't gather in person, you can still enjoy a wonderful time together and create real memories that last a lifetime.