April 6, 2022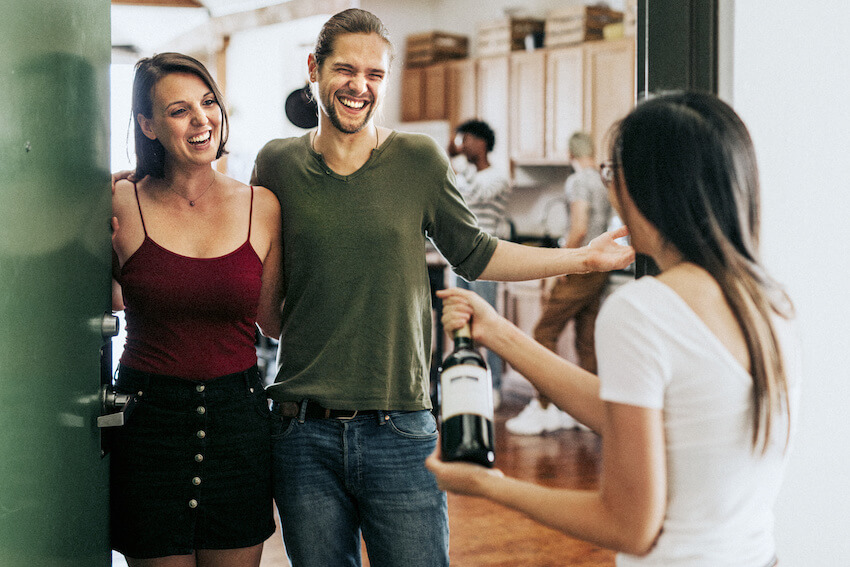 When a loved one gets engaged, it's cause for celebration. But before you head to the party or send a congratulations card, it's time to pick out the perfect engagement gift to express your love and joy. 
Whether you're attending an engagement party or sending a thoughtful gift by mail, here are some of our best engagement gift ideas for the special couple. 

22 Delightful Engagement Gift Ideas
An engagement gift is an ideal way to congratulate loved ones on their upcoming nuptials. Here are some of the best engagement gifts to celebrate this special moment in their life. 
1. Champagne flutes
Give the happy couple a gift to toast their engagement with some stunning champagne flutes. Upgrade the engagement gift with a bottle of your favorite bubbly (or a brand they love) and a box of chocolates. Cheers, indeed!
2. Personalized ring dish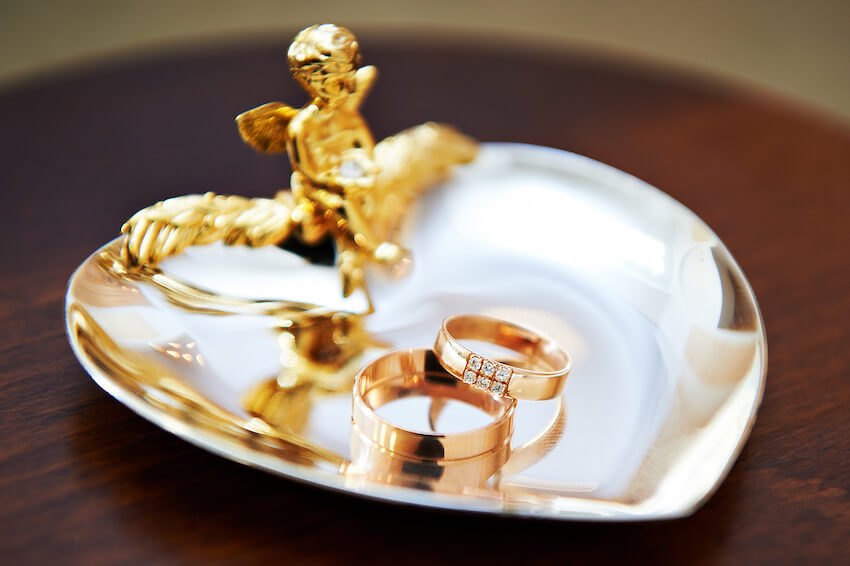 For a sweet personalized engagement gift idea, try an engagement ring dish. Not only is this a great place to store that precious piece of jewelry when it's not being worn, but it also doubles as a wonderful photo prop for wedding photos. Etsy has a variety of personalized ring dish options.
3. Locally made grazing board
If the happy couple loves enjoying local food, send them a luxury cheese board or charcuterie grazing board. They can enjoy the grazing board at home with a glass of wine, or take it out for a picnic somewhere scenic. Look for a company that can deliver to the couple's home, and send a personalized message alongside the gift. 
4. Stylish wine glasses
Champagne flutes are a lovely engagement gift idea, but your loved one might not open a bottle of bubbly very often. If you're looking for something more practical, beautiful wine glasses are perfect. The happy couple can use them for a cozy glass of wine while watching TV or when hosting a summertime BBQ party.
5. Wine decanter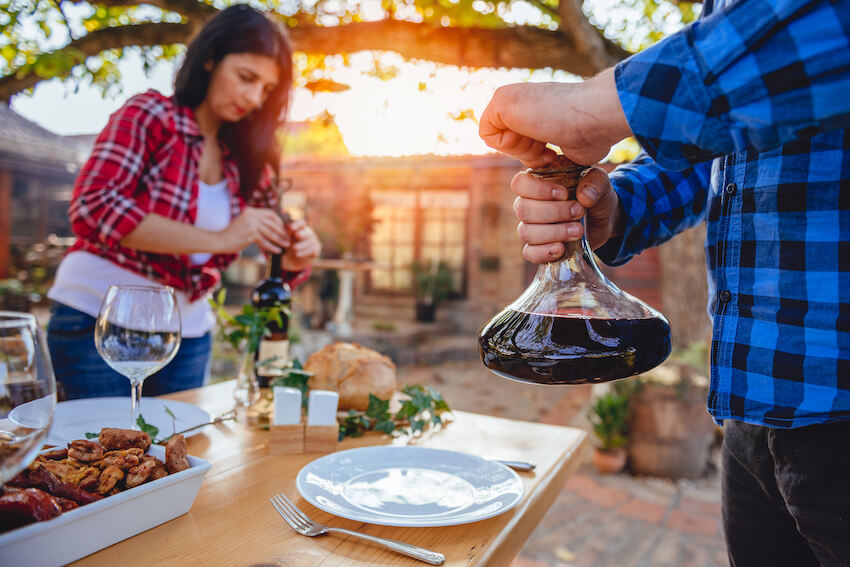 If your newly engaged friends love to host dinner parties or enjoy the luxury of good vino, a wine decanter is a thoughtful gift. It looks lovely on a styled dinner table or sideboard, and gives your recipients a more elegant way to fill their glasses. 
6. Personalized wedding planner
For a practical gift that makes wedding planning easier, you can't go wrong with a beautiful wedding planner. We don't mean hiring an actual wedding planner — we're talking about a book they can use while planning their big day. Create a personalized design with their names or initials that they can enjoy as a keepsake for years to come. 
7. Matching luggage tags
Encourage the newly engaged couple to start thinking about their fantastic honeymoon with a matching luggage tag gift set. This is a sweet way to get them excited about what's to come, and is a thoughtful gift if they're travel lovers. 
8. Personalized cutting board
If the happy couple spends a lot of time in the kitchen and loves to cook, a personalized cutting board is an ideal engagement gift idea. Opt for high-quality wood with an engraving that features their names, a message of congratulations, or their favorite quote. 
9. Monogrammed towels
Luxury cotton towels are always a lovely gift idea. Take it a step further by getting the towels embroidered with the lovebirds' future initials so they can hang them proudly in their bathroom. 
10. Houseplant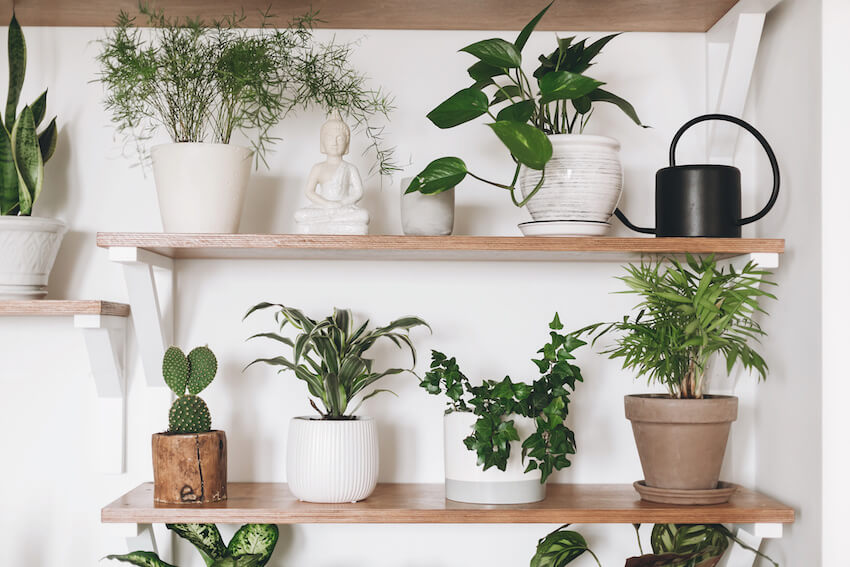 Brighten up your friend's day (and home) with a new houseplant. Choose low-maintenance plants that you know they'll love or opt for succulents, which don't need much watering. If you're worried your recipient won't have the time or interest to care for a plant, consider a premium faux plant instead. 
11. Photo frames
There will be so many stunning photographs to frame when the big day arrives. Get ahead of the curve and send your loved one a few picture frames that can give those treasured photos a new home. 
12. Luxury gift basket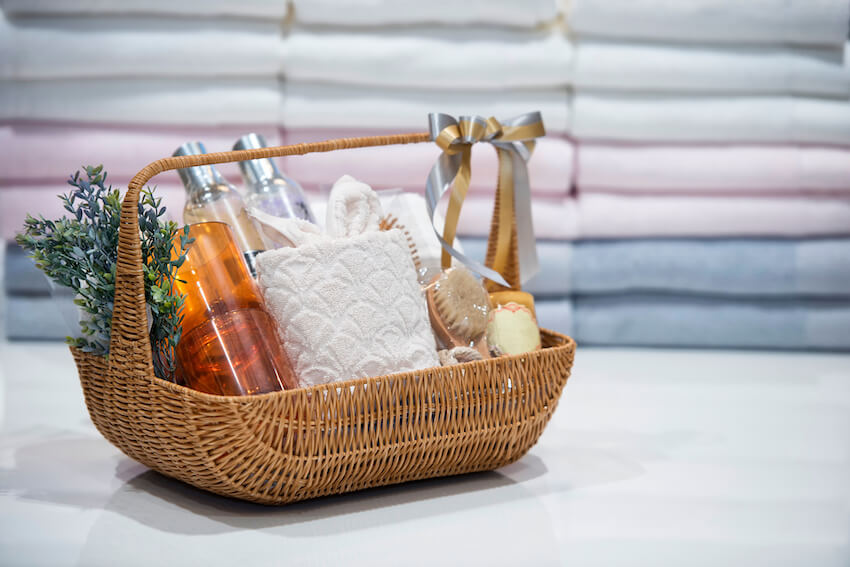 If you're not sure what exactly to buy as an engagement gift, a luxury gift basket is always a safe bet. There are so many options filled with artisanal foods, drinks, or even at-home spa products. Alternatively, you can create a DIY picnic basket or another themed basket based on their interests. 
13. Matching coffee mugs
Give the happy couple something extra to smile about when they reach for their morning brew with personalized coffee mugs. Personalize a design so the mugs feature the couple's names or a custom illustration. If coffee isn't their thing, choose a tumbler or water bottle instead. 
14. Homemade baked goods
You don't have to dip into your savings to send a thoughtful engagement gift. One of the best ideas is to bake some delicious brownies, cupcakes, cookies, or bread and deliver them in person. This is a sweet way to show you care — especially if you're a talented baker. 
15. Virtual gift card
Gift cards are always a great gift idea if you're not sure what to buy, or if you want to give your recipient lots of options. If you're sending a sweet congratulations card through Greenvelope, it's easy to add a virtual gift card to your order. It's perfect for sending your love from a distance. 
16. Cooperative board game
For a cozy date night at home idea, give your friend and their partner the gift of a new board game they can play together. Ask what's next on their "to buy" list, or take a look at these board games for two players for ideas.
17. City guide book
The happy couple might be planning a weekend getaway to celebrate their engagement, or already have their eyes on their honeymoon. If they are, find out where they want to visit and give them a city guidebook. It's one of the most practical and thoughtful engagement gift ideas. 
18. Luxury bed linens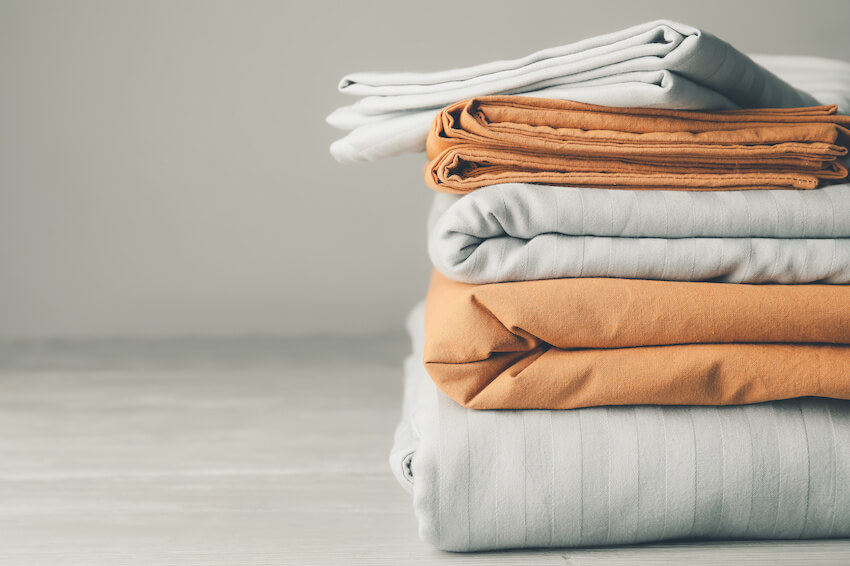 Surprise someone special with luxurious bed sheets to say congratulations on their engagement. This is an ideal gift for those who love to sleep in or appreciate quality sheets but wouldn't splurge on such things themselves. 
19. Subscription box gift
If you want to send a fuss-free gift that arrives in its own gift box, a subscription box is the way to go. What's wonderful about subscription boxes as gifts is that there's something out there for everyone — from coffee and socks to crafting and wine.
20. Personalized engagement print
Wall art is always a great engagement gift idea — especially if it has sentimental meaning. Choose a map of the stars on their engagement date, or request an illustration of the happy couple's favorite photo of them together. If you're feeling creative, you could even create your own artwork as a gift. 
21. Wedding journey keepsake box
There are so many lovely milestones from the engagement right up to the wedding day. For a unique engagement gift idea, give the couple a keepsake box where they can store mementos ranging from photos and tickets to other meaningful keepsakes. 
22. Spa day voucher
Treat the newly engaged couple to a day of pampering and relaxation with a spa day voucher. Find out which hotel or spa they'd love to visit, then surprise them with a package that lets them enjoy treatments, drinks, and lunch at the venue. 
Surprise a Loved One with These Thoughtful Engagement Gift Ideas
An engagement is such an exciting moment. The happy couple has a wonderful journey ahead, so it makes perfect sense to celebrate with a thoughtful engagement gift. 
If you're sending an engagement gift across the distance or want to send a sweet card too, try our congratulations cards. Each can be personalized with your message of congratulations, plus you can change the layout, colors, fonts, and more. It's a great way to send a message alongside your gift.