October 1, 2019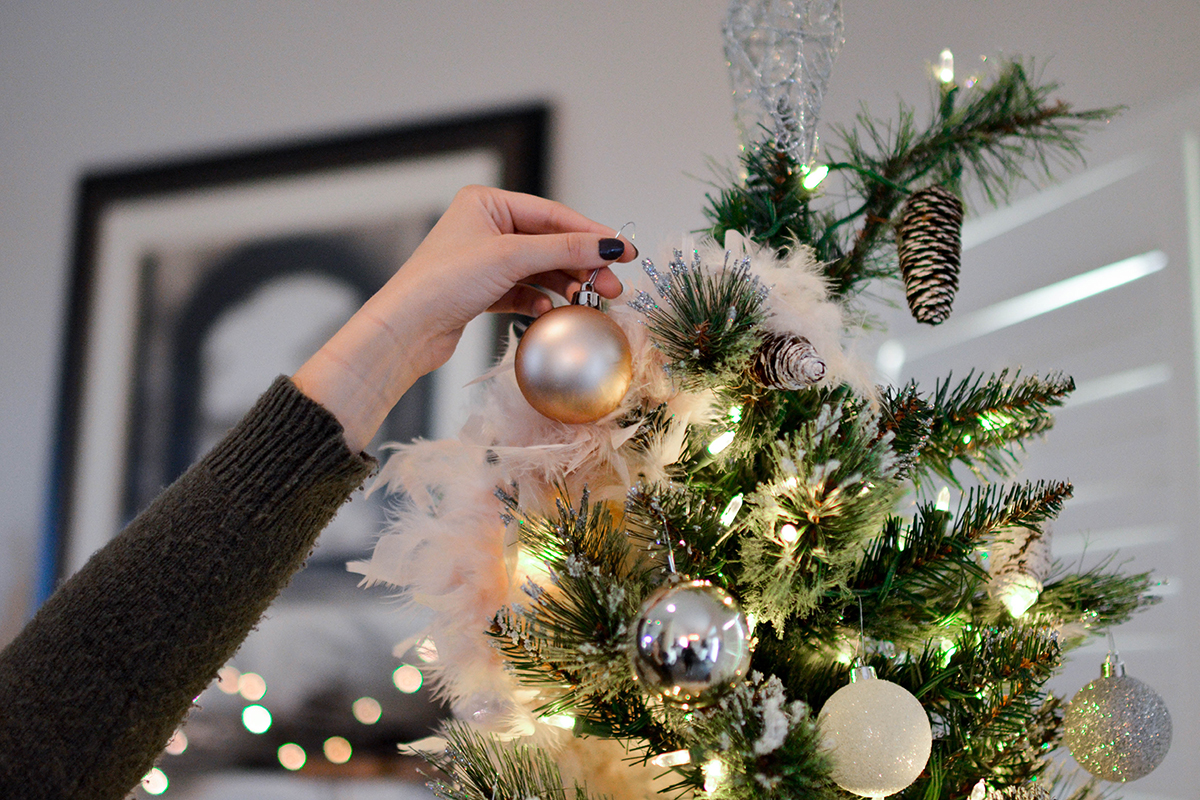 The Christmas lights are sparkling, the cookies are baking, and your friends best not be flaking because you're about to send out your annual Christmas party invitations.
Christmas is your absolute favorite time of year. It took everything in you not to put up your Christmas tree on November 1st, you're the reigning champ for the office ugly sweater contest, and there's already three poinsettias sitting on your mantel.
Not even Buddy the Elf himself could top your ability to turn the neighborhood Scrooge into the merriest caroler of all. It's earned you — and your annual holiday soiree — quite the reputation, in fact. Come December, everyone's Christmas countdown begins with your cookie-baking, eggnog-drinking, gift-giving holiday party.
It's time to eat drink and be merry — and we're going to show you 14 unique ways to do just that.

14 Christmas Party Invitations for Your Annual Holiday Bash  
Everyone loves Christmas, but your holiday cheer is next-level festive. To celebrate your Christmas season, here are 14 different  invitations and party ideas to help spread a little joy this season.
1. Make Spirits Bright
If your friends prefer cozying up with a Christmas cocktail over staying warm by the fire, then this Christmas party invitation is the perfect fit. No need to bother with gifts — simply have each guest wrap up their favorite boozy bottle for the white elephant exchange. Once each bottle has been unwrapped and claimed, try to guess which guest brought which drink.
2. Oh What Fun Invitation
Want to give back this holiday season? Is your heart being warmed with feelings of good tide? Then rally Santa's elves (translation: all your friends) with this invitation and do a For Cause Christmas Party. Adopt a family, wrap up Toys for Tots, or make your own Christmas cards to spread some holiday cheer.
3. Jingle All the Way Invitation
Break out the karaoke machine because there are carols to be sung. Challenge your friends to do their best Mariah Carey, and play that 25th anniversary album on repeat. Build up excitement for your tis-the-season-sing-along with this holiday party invitation and matching RSVP card, and start working on that playlist.
4. Two Tone Jingle Invitation
Are you constantly playing holiday matchmaker? Do you believe cheesy Netflix Christmas movies were based on real life events? If you would string up mistletoe year round or you love Valentine's Day as much as Christmas, throw a [Singles] Jingle and Mingle cocktail party — and remind everyone to wear their holiday best.
5. Getting Lit Invitation
You better get to work untangling those Christmas lights because your holiday party is going to be lit. All are welcome — friends, spouses, children — and you'll be whipping up cocktails for everyone in attendance. At your party, snow will be snowing and drinks will be flowing with peppermint cocoa and candy canes for the kids and spiked apple cider for the adults.
6. Wintery Boughs Invitation
Oh, the weather outside is frightful, but this sparkle is so delightful. For an upscale evening that not even New Year's Eve could top, throw a winter wonderland-themed holiday party. With this holiday greeting card, let your guests know that sequin is encouraged, glam is a must, and all-white attire? Well, if you can pull it off, why not?
7. Festive Ugly Sweater Invitation
You've been waiting all year for this. Some people get excited for hot cocoa, others for twinkling lights, but you? To you, December means ugly sweater season, and you've had yours picked out since August. Invite all your friends, pick out your prizes, and get ready for your annual ugly sweater party.
8. Classic Christmas Cookies Invitation
If your twelve days of Christmas come with a baker's dozen, this is the perfect holiday invitation for you. Bring your friends over for a Christmas cookie extravaganza, and frost so many cookies that Santa himself would be stuffed. Rummage through those drawers to find your snowflake, snowman, and gingerbread cookie cutters, and start the season off on a sweet (tooth) note.
9. Shimmer Soiree Invitation
Pop a few bottles, toss a little confetti, and lay out the sprinkle-covered holiday cookies, because your holiday soiree is going to be one for the books. Have your friends come dressed in their best and armed with a dish or beverage to share. There will be Christmas lights, music, and an evening of good cheer — an evening that your friends, of course, will talk about until next year.
10. Festive Plaid Invitation
Let everyone else go nuts with their snowboarding, skiing, and ice skating escapades. But you? You're more of an indoor cat. Invite all your besties over for a cozy-weather open house — lay around in your plaid pajamas, watch some predictable holiday movies, sip on hot apple cider, and pass the Christmas snacks.
11. Elfed Up Invitation
You may pay rent like an adult, but there are no holiday rules stating you need to act like one. Send out this holiday card to invite your friends to blow off some end-of-the-year steam. Have everyone bring their favorite 21+ beverage or mocktail, and reminisce over your favorite memories from the year.
12. Cookie Swap Invitation
This Christmas invitation will have your friends (sugar) rushing over to your house ready to swap a few sweet treats. And just to make sure butter, flour, and sugar aren't the only food groups of the evening, make a dinner party out of it. Have everyone bring a shareable dish and a dozen cookies — bonus points if you give the gift of your top-secret cookie recipe.
13. Gingerbread Cottage Invitation
Gather all the kids and fur babies around the Christmas tree, because this party is completely family friendly. Purchase several plain gingerbread houses (or if you're super crafty, a box of graham crackers) and ask each guest to bring their own decorations. You'll spend the afternoon sprinkling, frosting, and decorating each and every house, making your own gingerbread neighborhood.
14. Holiday Sparkle Invitation
Pull out your favorite cocktail attire because this holiday party calls for a suit and tie. With this elegant Christmas party invitation, your guests will know there's plenty of festivities to be had. Perfect for formal office holiday parties or a year-end fundraiser, this holiday card brings a little shimmer to the celebration.
How Will You Celebrate This Christmas?
This season, it honestly doesn't matter how you celebrate — it matters who you celebrate with. Invite all your friends, whether they're celebrating Hanukkah, Kwanzaa, or the Chinese New Year. The more people you're surrounded by, the merrier your holiday will be.
Whether you choose to throw a holiday brunch with family, a Christmas cocktails happy hour with your coworkers, or an intimate gathering with your friends, Greenvelope is here to ensure you're surrounded by those you care about. There's no need for address labels, an email address will do just fine. So pour yourself a mug of hot cocoa, curl up under a blanket, and start planning this year's big Christmas bash.