November 21, 2018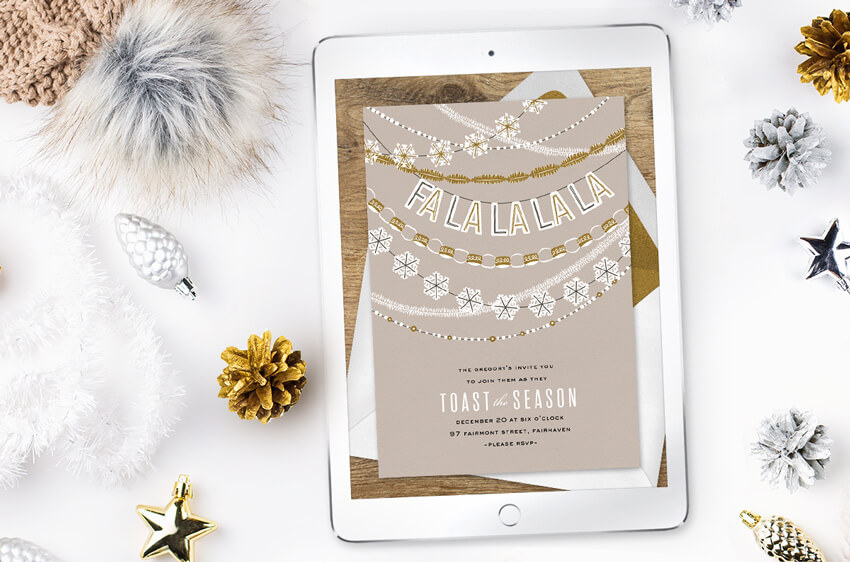 Make spirits brighter this season with 10 holiday cocktail recipes that are perfect for entertaining. From sangria and punch to classic cocktails with a twist, there's sure to be a recipe for everyone. And let's be honest, what's a holiday party without a proper toast? Whether you're hosting an intimate Christmas dinner or a large-scale New Year's celebration, you can welcome to the season with these 10 holiday cocktail recipes.
Winter Sangria Recipe
It might be cold and gray outside, but this Bubbly Winter Citrus Sangria recipe by Bethcakes is vibrant and cheery. The best part? It couldn't be easier to make! Simply combine a bottle of moscato, a bottle of sweet champagne, and about 1 1/2 cups of fresh grapefruit juice. Next, just add in your grapefruit and lemon slices and give it a quick stir!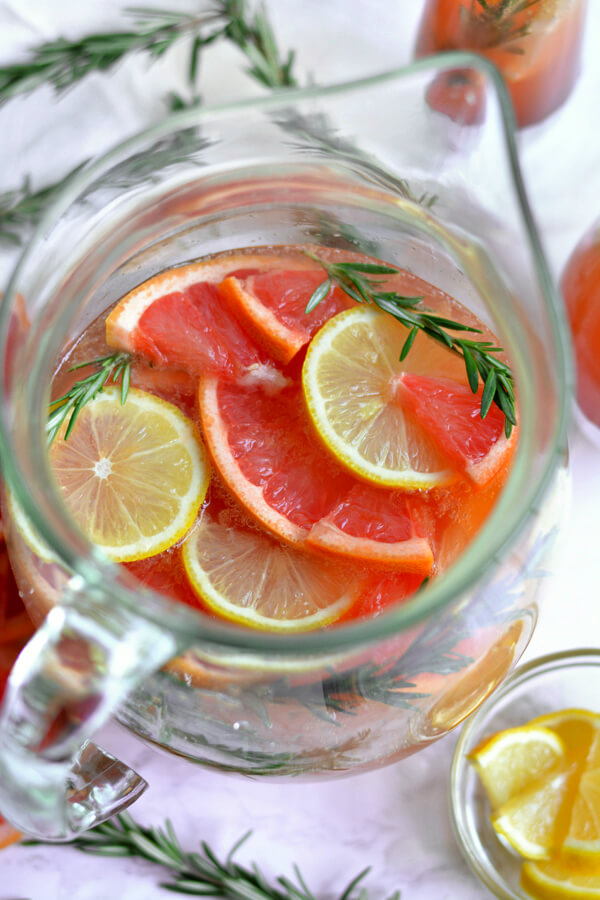 Crock-Pot Cranberry Pomegranate Mulled Wine Recipe
Delicious and easy, this Cranberry Pomegranate Mulled Wine recipe by Craft & Cocktails is perfect for holiday entertaining. Don't worry about taking up space on the stove because this recipe can be perfected in the Crock-Pot!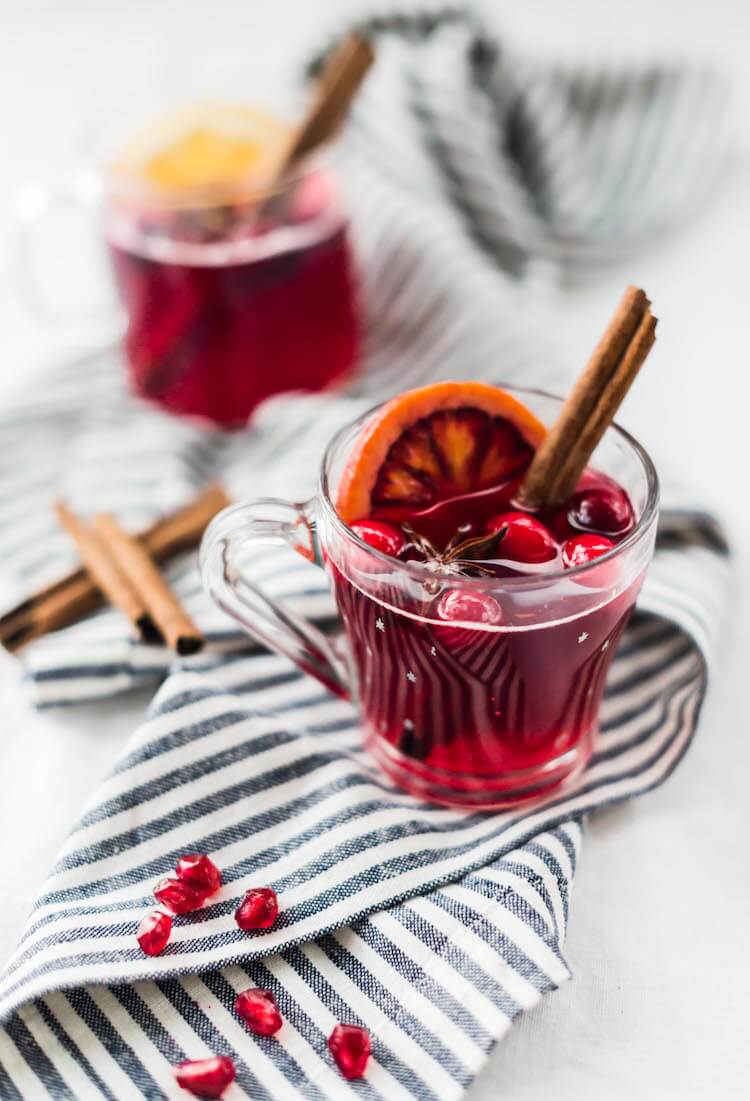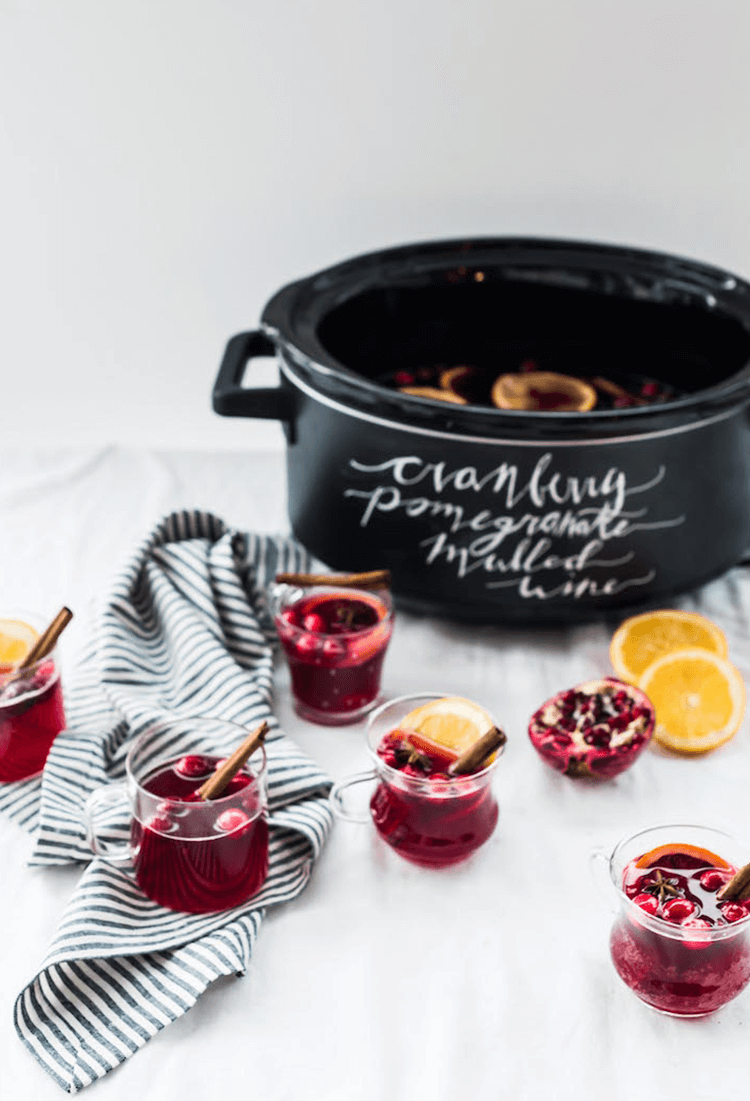 Sparking Fig and Honey Cocktail Recipe
Fig lovers, unite. This Sparking Fig and Honey Cocktail recipe by Hello Glow combines figs, apple juice, thyme, raw honey, and a splash of dry champagne to create a seasonally sweet cocktail.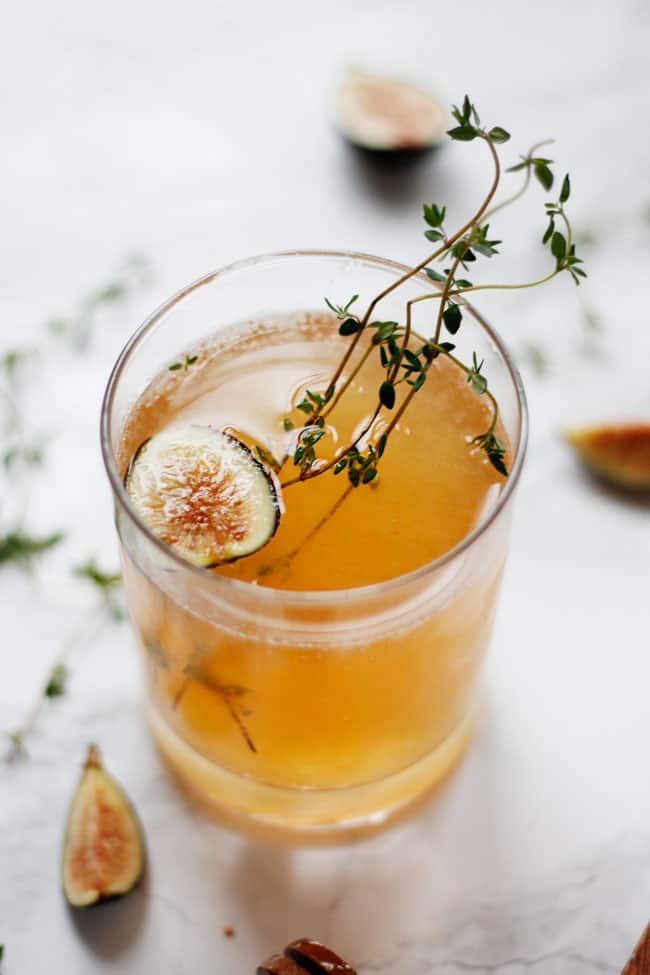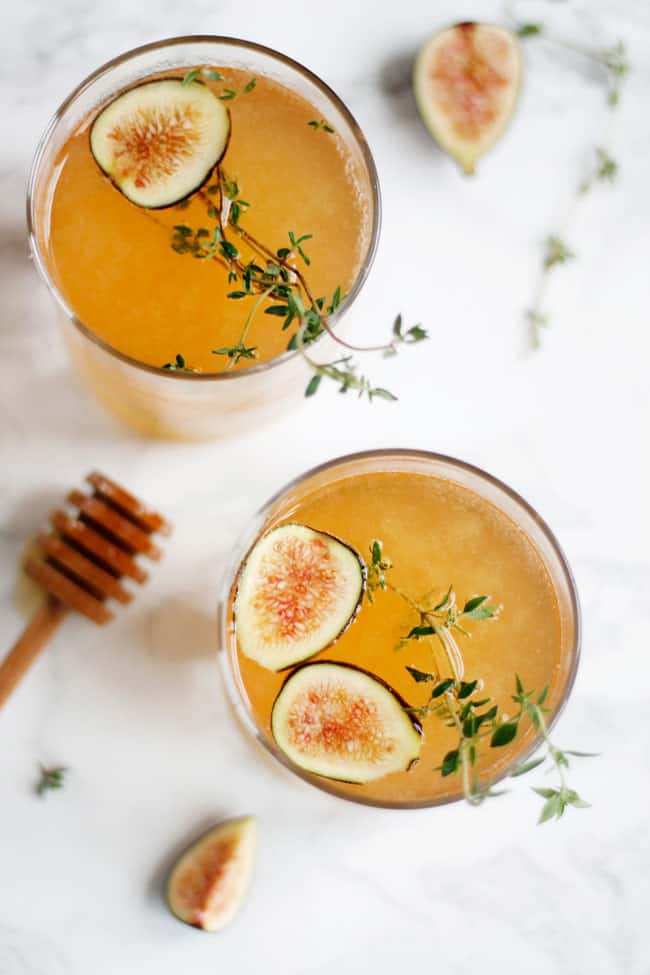 Salted Caramel White Russian Cocktail Recipe
We love cocktails that make a festive statement with garnish—especially during the holidays! You can take your presentation up a notch by adding a slight drizzle of caramel sauce to your glass to get that pretty swirled effect (like this Salted Caramel White Russian cocktail by Kate La Vie!)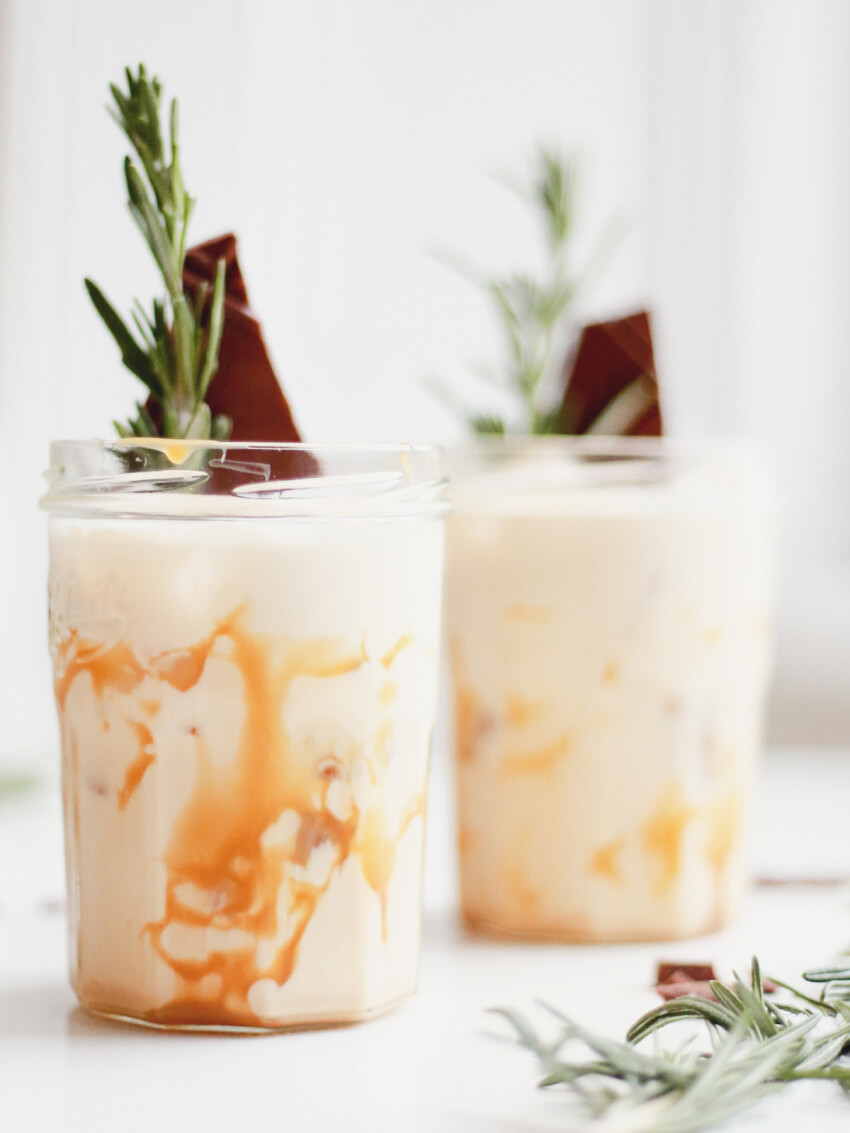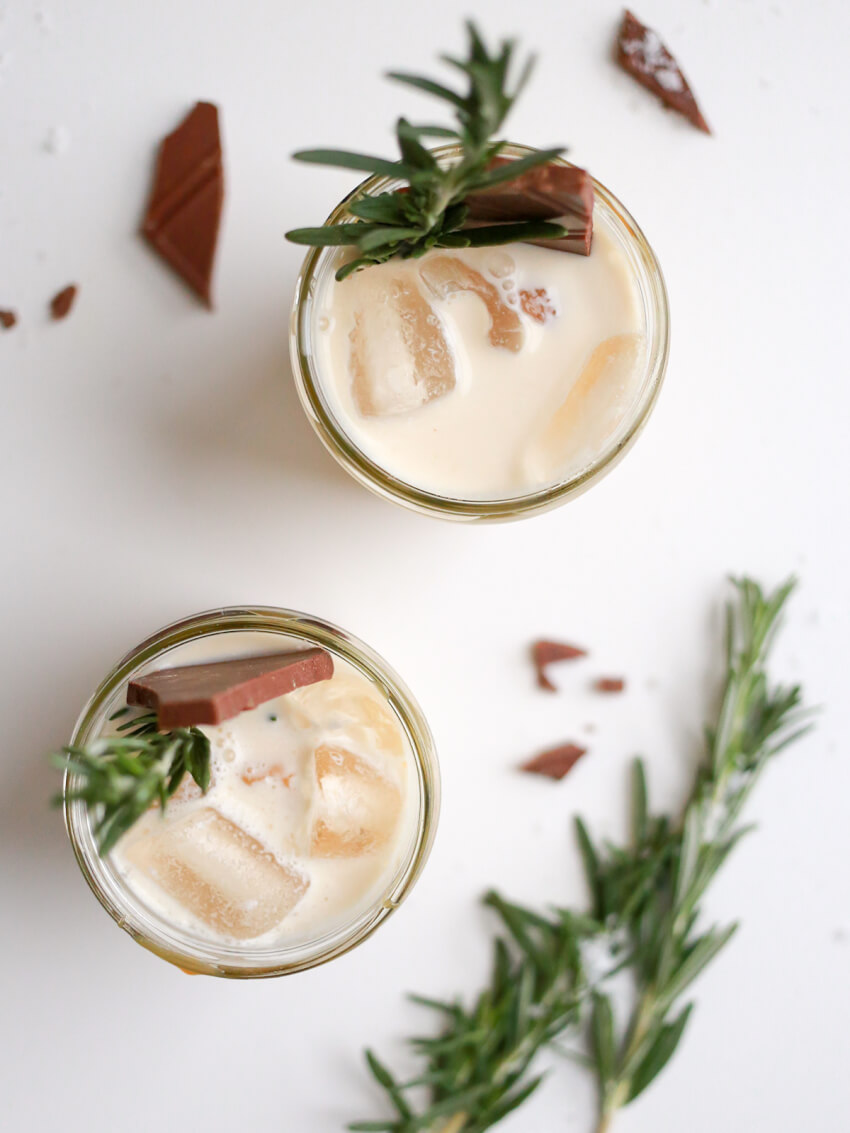 Cranberry Orange Bourbon Cocktail Recipe
Fans of the classic Old Fashioned cocktail will love this holiday rendition. There's something about orange and bourbon that just works well together. Add a few brandied cranberries to the mix and you'll have something to celebrate for sure. You can find this Cranberry Orange Bourbon Cocktail recipe on The Little Epicurean.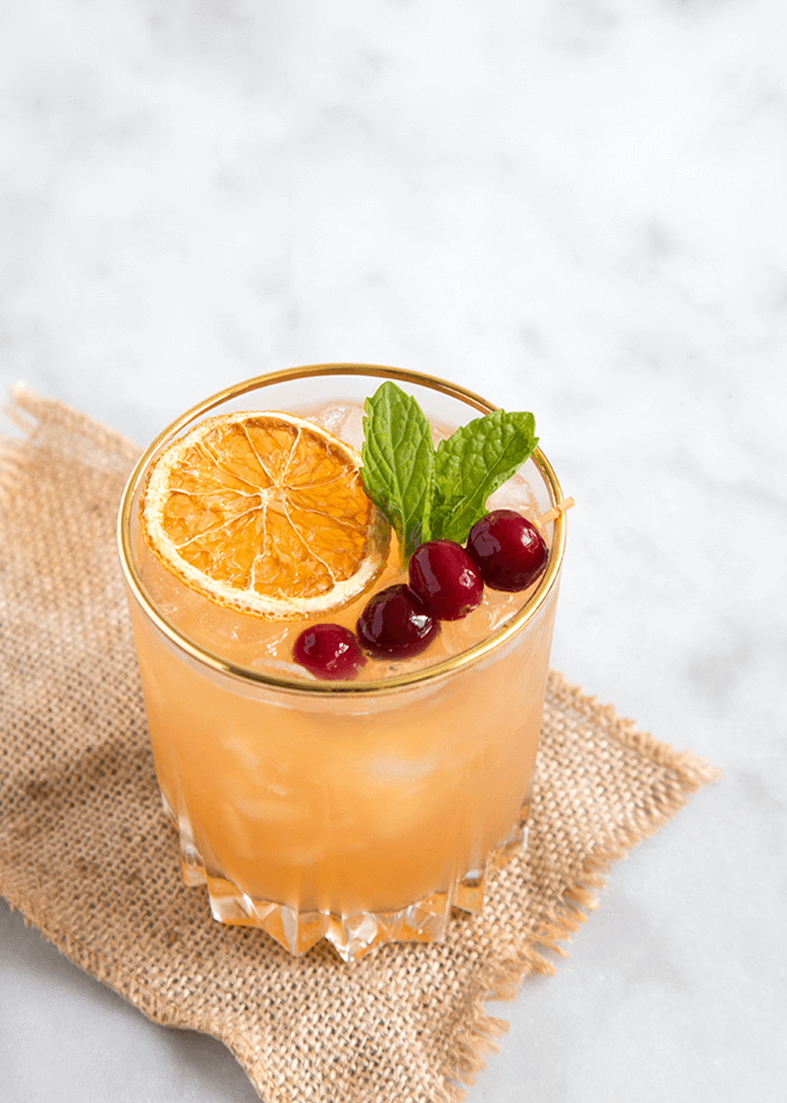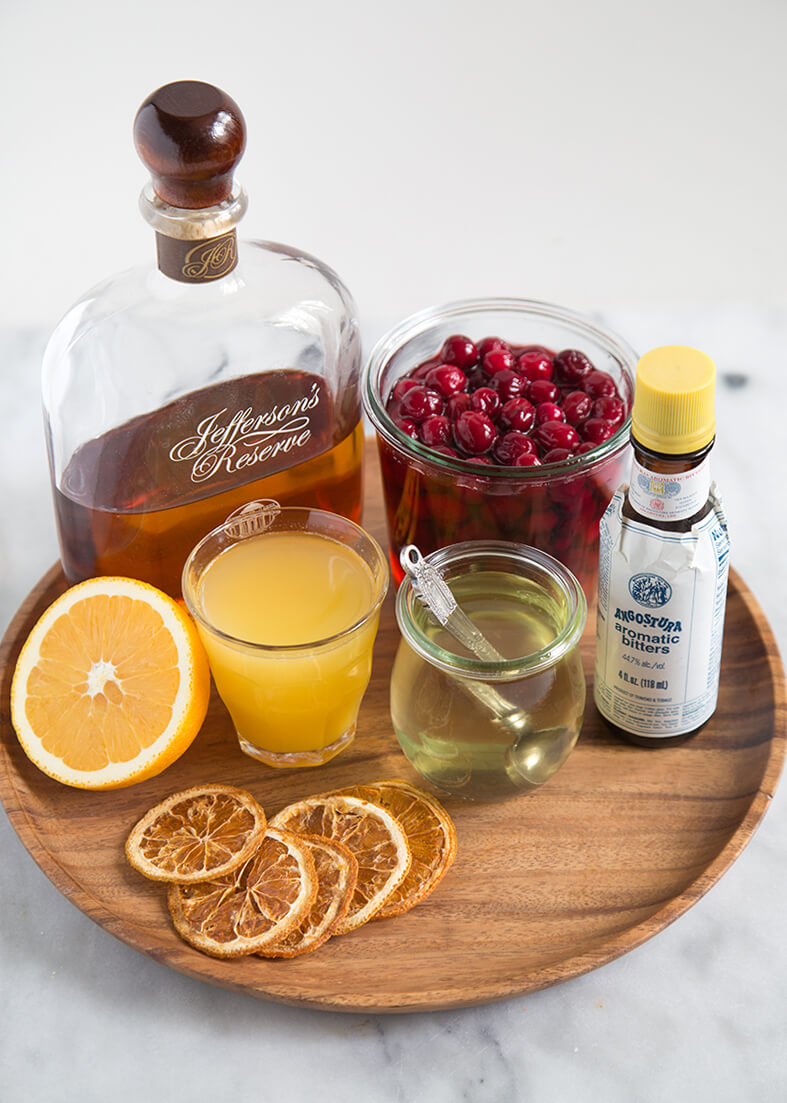 Winter Mojito Cocktail Recipe
Perfect for anyone who loves a white Christmas, this cozy Winter Mojito recipe by Half Baked Harvest is both sweet and creamy. With ingredients like fresh mint, pomegranate seeds, and coconut rum, this cocktail is the perfect thing to cap off an evening of bitter cold.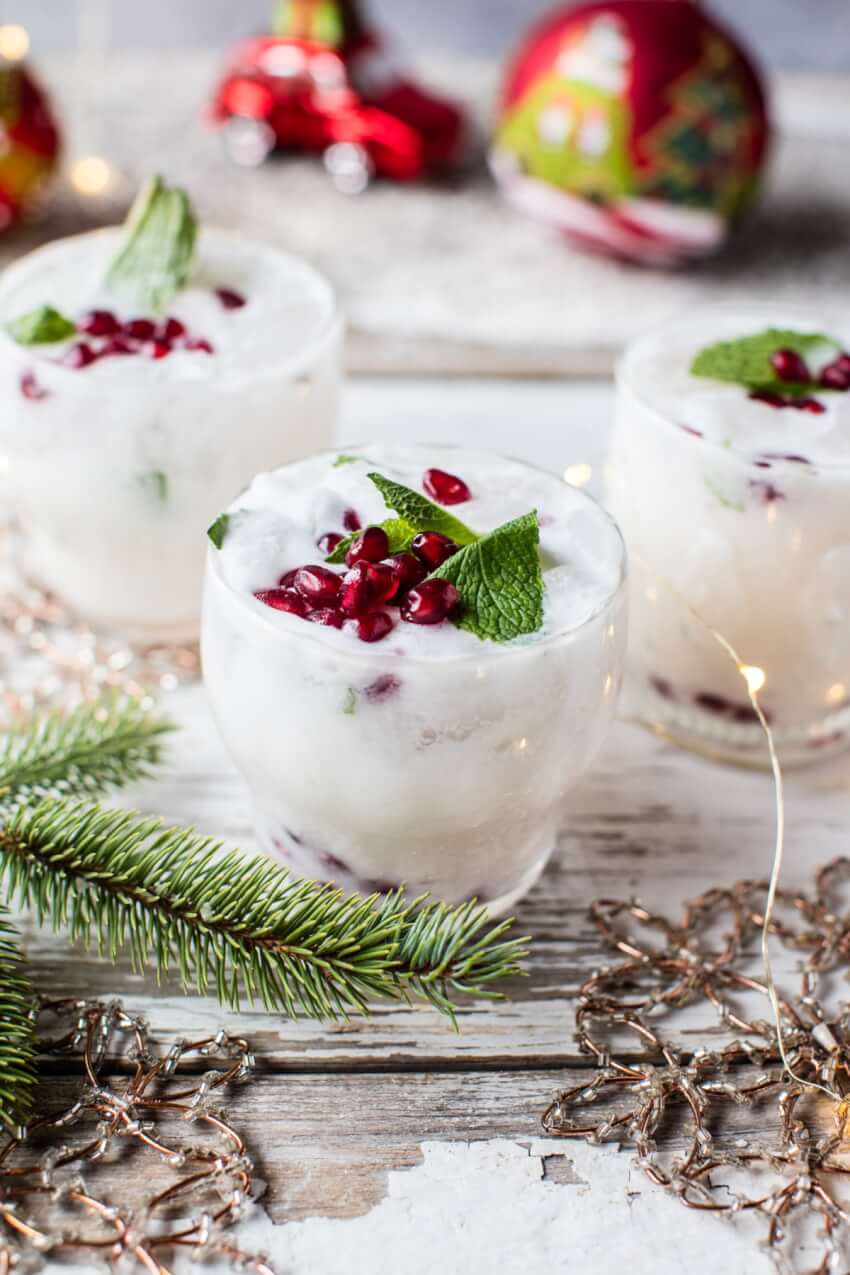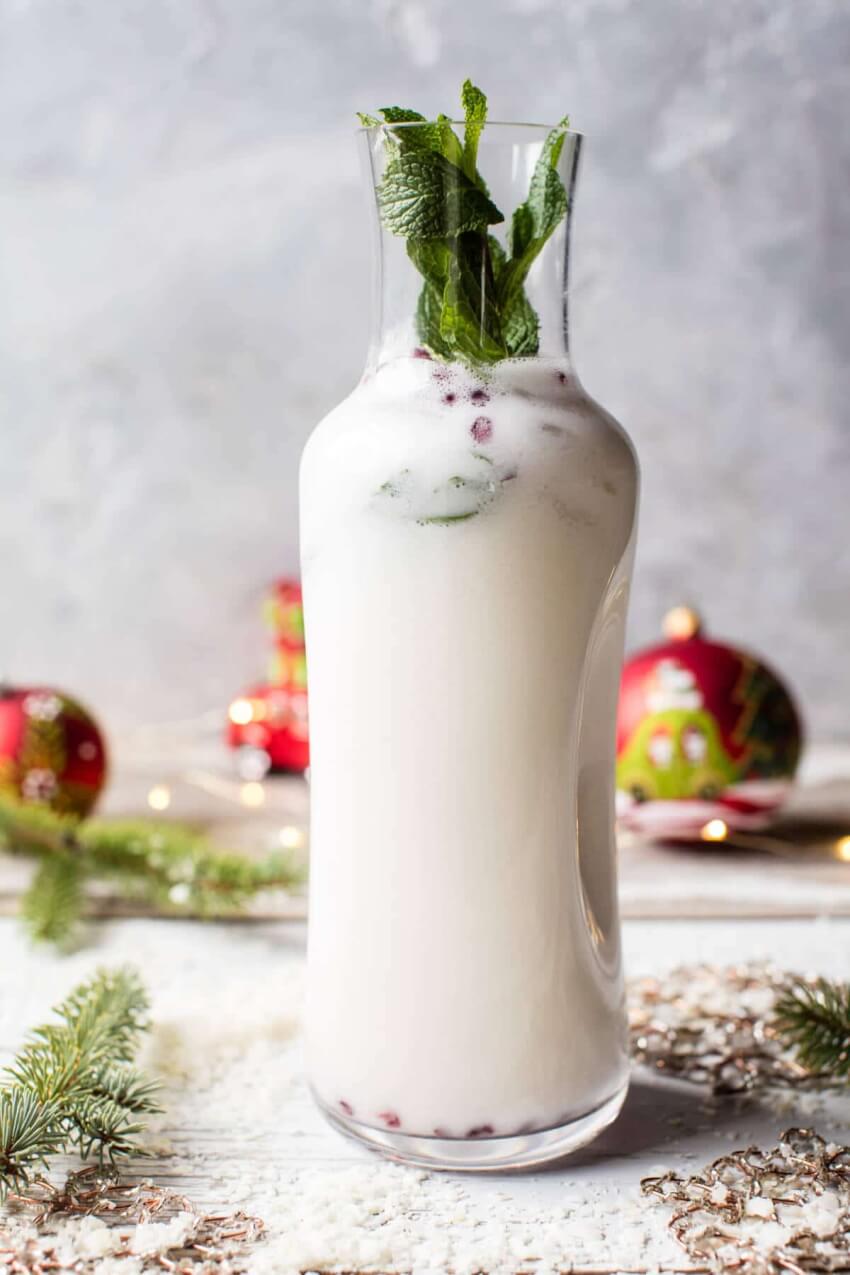 Vanilla Pear Margarita Cocktail Recipe
Margaritas probably aren't the first thing that comes to mind when thinking about winter cocktails, but maybe they should be? Especially when you come across a recipe like this one by Wicked Spatula. This Vanilla Pear Margarita combines tequila, pear juice, fresh vanilla bean, honey, and cinnamon into one festive winter drink.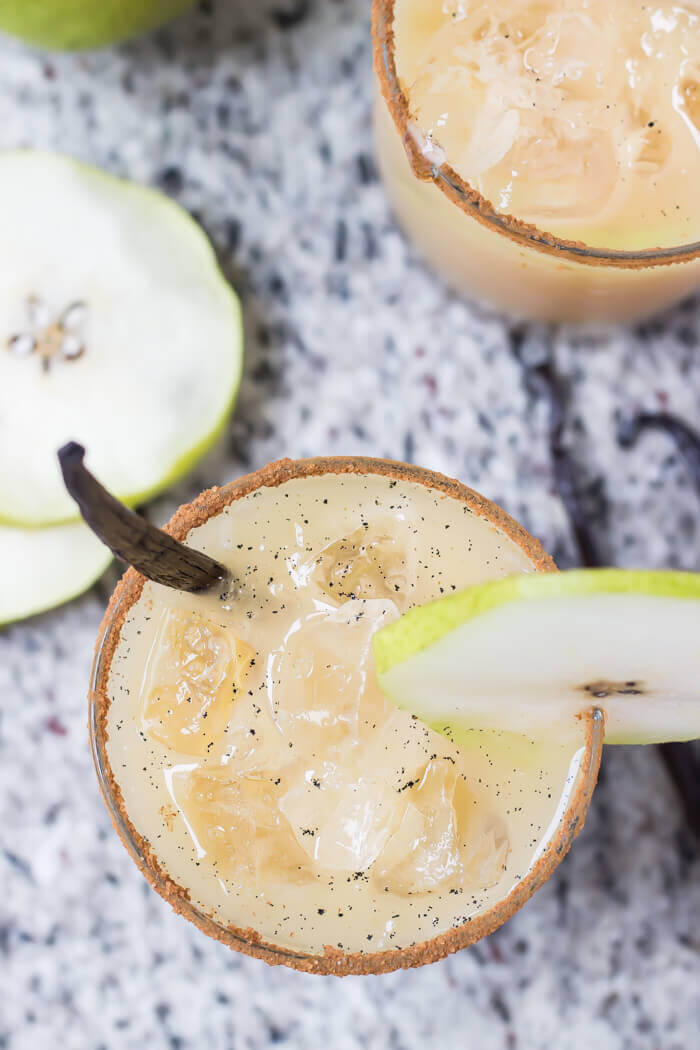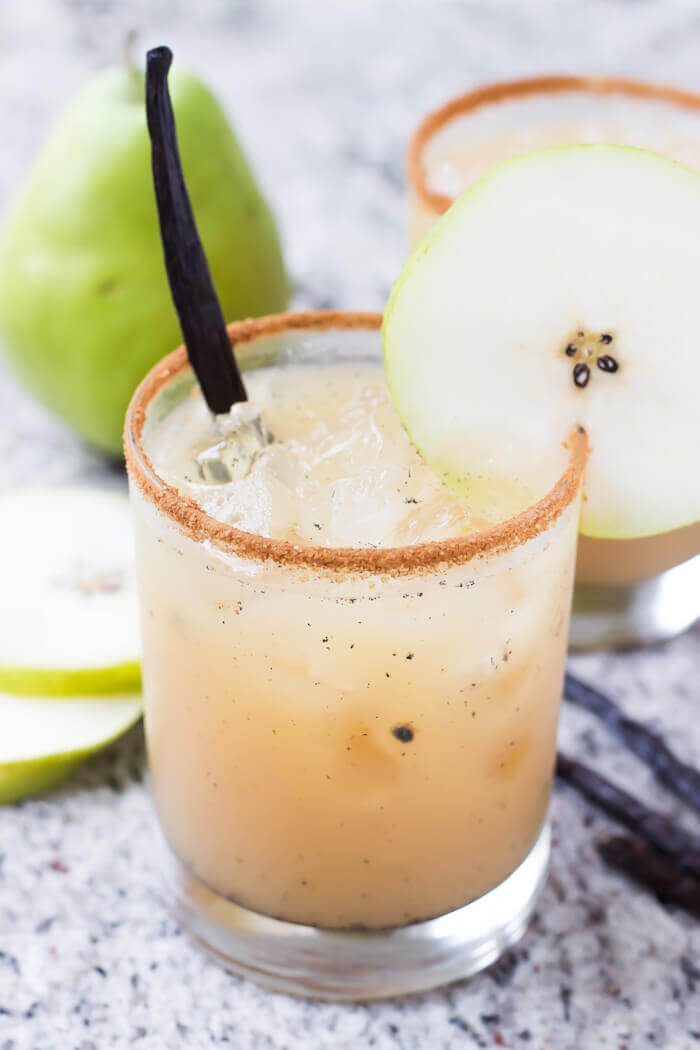 Cranberry, Clementine, and Rosemary Cocktail Recipe
Looking for a cocktail recipe that's bright, bubbly, and seasonally festive? This might be the cocktail for you. This recipe by Coley Cooks is made with tangy cranberries, sweet clementines, aromatic rosemary, vodka, and a little bit of bubbly.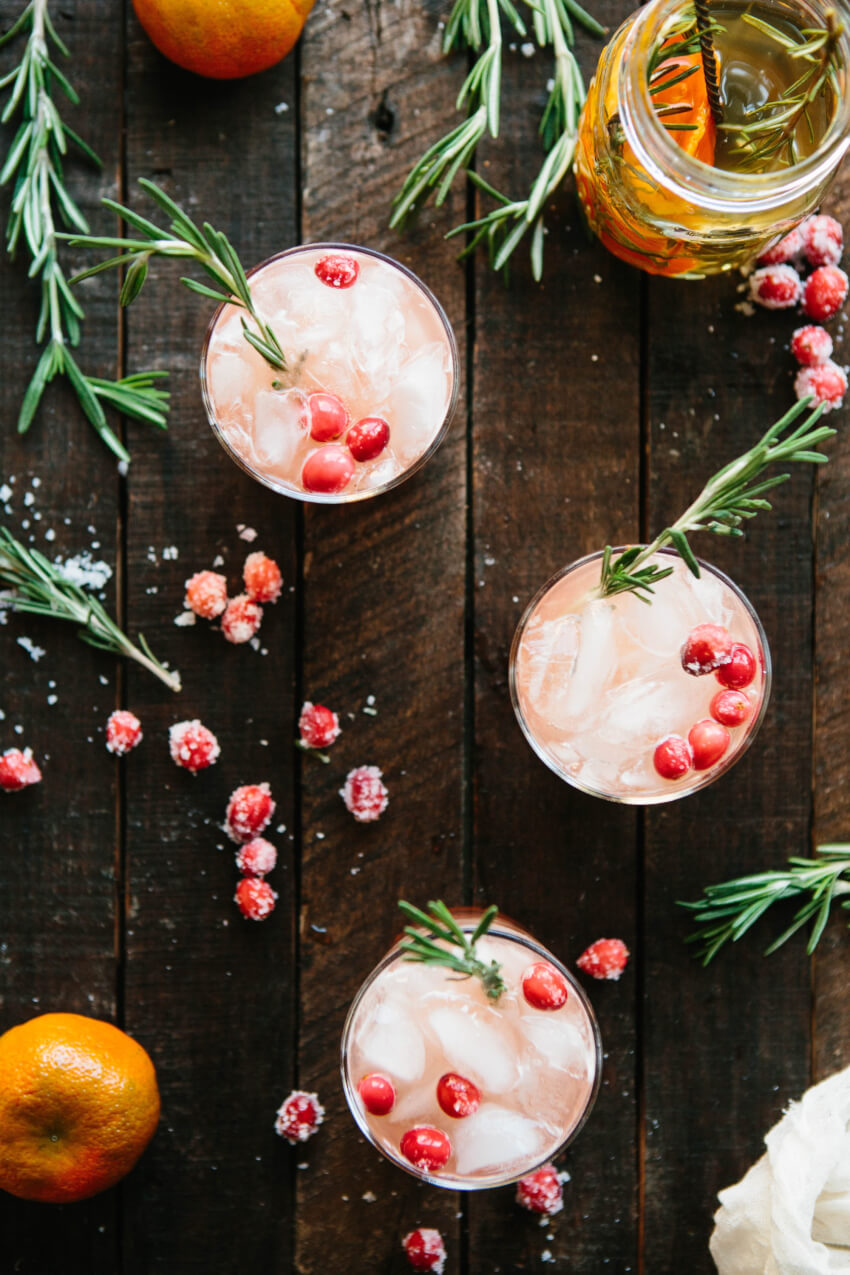 Crock-Pot Buttered Rum Cocktail Recipe
The perfect treat for a cold winter day, this Hot Buttered Rum recipe by Cooks with Cocktails is smooth, salty, and sweet. You can even make this recipe in the Crock-Pot, which is ideal for entertaining. The warm, inviting smell is sure to fill your home and intrigue guests.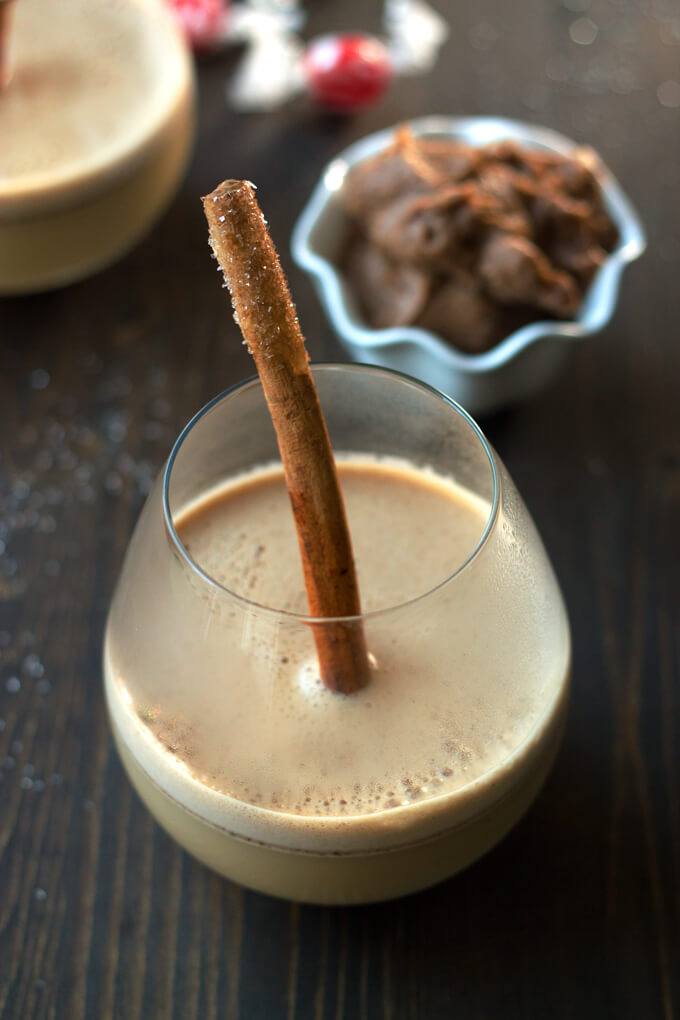 Pomegranate and Ginger Spritzer Cocktail Recipe
A winter staple, pomegranates are a special ingredient this time of year—especially in cocktails! This Pomegranate and Ginger Spritzer Cocktail recipe by Drizzle & Dip combines sugar, thinly-sliced ginger, and fresh pomegranate juice into a festive spritzer your guests are sure to love.