May 12, 2020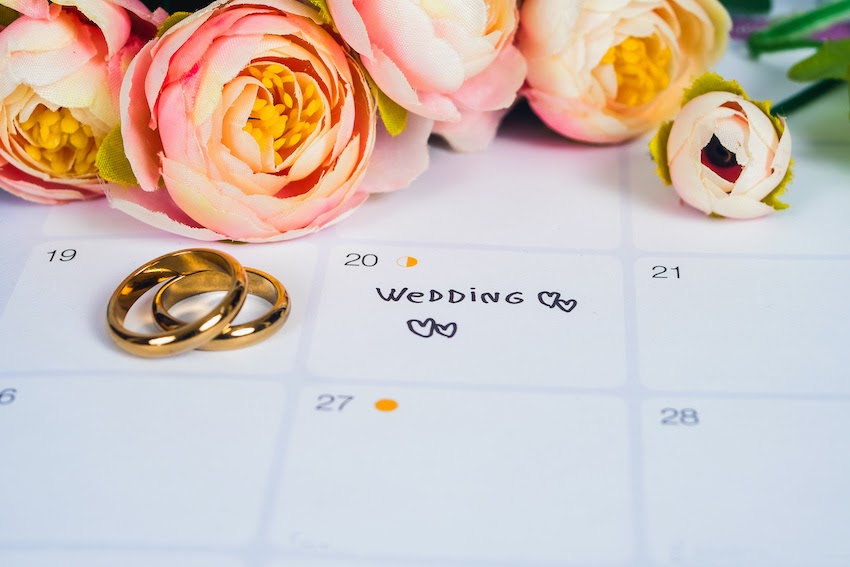 Your big day is arriving. You've chosen the date, venue, and your guest list. (Or at least, you've started to narrow down who you want to invite.) At this point in the wedding planning process, you might be asking, "How much do wedding invitations cost?" Well, we're glad you asked because we have the answers.
In this guide, we'll break down what you need to know about the average cost of wedding invitations, plus offer some top tips on how you can cut costs for your special celebration without cutting corners.

Setting Your Wedding Invitation Budget
When it comes to your wedding invitation budget, the first thing to figure out is how many guests you plan to invite. This will be the key factor in calculating your costs. According to The Knot¬†2019 Real Weddings Study, the average guest count is 131. Of course, this is just an average 'ÄĒ you might be planning a larger celebration or following the micro wedding¬†trend with 50 guests or fewer.
Pick Your Pieces
Once you decide how many people are on your wedding invite¬†list, you'll need to determine what you're going to include in your wedding invitation suite¬†'ÄĒ that is, all the paper goods that are sent with your wedding invitation.
Along with the invitation itself, a basic invitation suite includes the outer envelope, reply card (aka RSVP card), reply envelope, and guest information card, which often offers additional information such as the directions, parking details, dress code, and wedding website link.
But it doesn't stop there. Many invitation suites include additional wedding stationery such as save the date cards, reception cards (if the reception is held at a different location), ceremony programs, table place cards, menus, and thank you cards.
Spend What Works for You
If you look at the Wedding Report findings from 2018, the average cost of wedding invitations with RSVP cards was $223, with postage adding another $105. However, going back to the report by The Knot, it found that $590 was the average total cost of invitations, including save the dates, RSVP cards, and day-of wedding stationery like ceremony programs and menus.
Again, these are just averages. If you want to splurge on fancy custom designs¬†and you can afford it (or are willing to make adjustments elsewhere), then, by all means, do it. But if you'd rather be a little more cautious about how much money you spend on invitations, then don't worry 'ÄĒ you still have plenty of options.
6 Ways to Cut the Average Cost of Wedding Invitations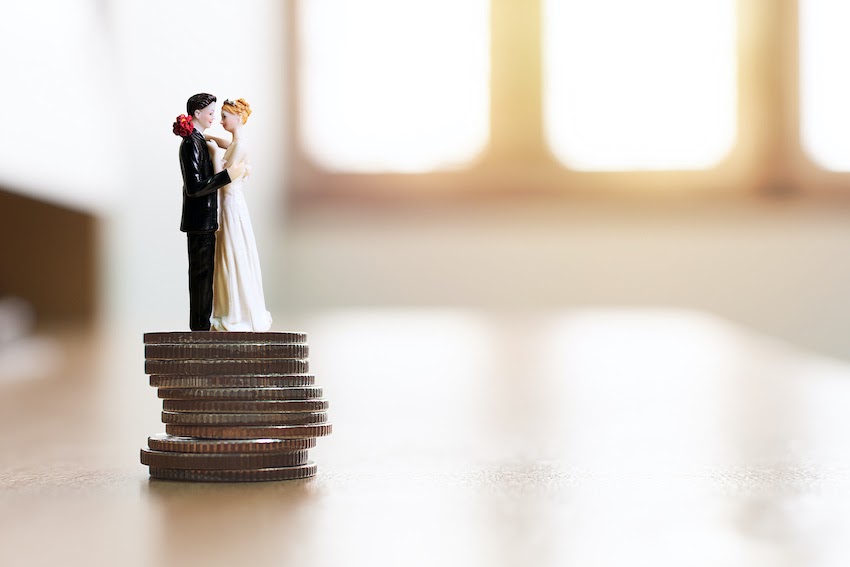 Just because you don't have a ton of money to spend on wedding invitations doesn't mean you can't celebrate your special day in style. Here's how to make a few small changes that can have a big impact on your bottom line.
Skip on Save the Dates
A simple way to pull back on costs is to forgo sending save the dates. While this pre-invitation is nice, it's not necessary 'ÄĒ especially if most of your guests won't have to travel far or if you don't plan on having an engagement that lasts more than a year. Even if you'Äôre arranging a destination wedding or plan on having many out-of-town guests, a simple email or phone call will do.
Shop Around
If you're no stranger to bargain shopping, then this approach will come naturally to you. Chances are you didn't fall in love with the first person you ever dated, so there's no reason you should choose the first stationery store or online retailer you find. Do your research, peruse different designs and vendors, ask for estimates, compare prices, and eventually, you'll find the one you love.
Pay Attention to Paper Type
If your heart is set on paper invitations, keep in mind that prices can vary greatly depending on the type of paper you choose. For example, handmade paper or paper made from 100% cotton fiber is typically pricier than other types like parchment, vellum, or lightweight cardstock. Paper costs can also increase or decrease based on whether you want a matte versus a glossy finish.
Pare Down Design Elements
Printing methods like letterpress, engraving, and foil stamping will no doubt make your wedding invitation look beautiful, but these printing processes can significantly drive up the price tag.
Instead, consider thermography, which mimics the look of engraving but is a fraction of the cost. Or, just go with digital printing, which can still look lovely when done right. You'll also need to decide if other embellishments like handwritten calligraphy or wax seals on envelopes are simply nice-to-have add-ons or non-negotiables.
Go Totally Paperless
With most people online, there's no reason not to go paperless. Along with offering supreme convenience, online wedding invitations are cost-effective and eco-friendly. For instance, Greenvelope lets you browse hundreds of wedding invitation designs that embrace every style from modern to rustic to vintage. You can also upload your own custom creation to suit the most formal affair or casual gathering.
Pricing for sending invitations to up to 150 people is just $124, which is a significant savings compared to the average cost of wedding invitations. Plus, with Greenvelope, you get automatic RSVP tracking, guest messaging, calendar reminders, and more. You save time, money, and trees. It's a win-win-win situation.
Take the DIY Route
If you need to stick to a tight wedding budget, it might be time to roll up your sleeves and do it yourself. This is certainly the most time-consuming tactic, but it can also be the cheapest (and possibly the most fun).
Check out sites like Etsy or start scrolling through Pinterest for some invitation inspiration. Then, head to your local craft store, or order your supplies online. Next, you'll want to get together with some of your craftiest friends, grab a few bottles of wine, crank up the tunes, and make a party out of it. Think of it as a happy precursor to your bachelor or bachelorette parties.
Sending a Message of Love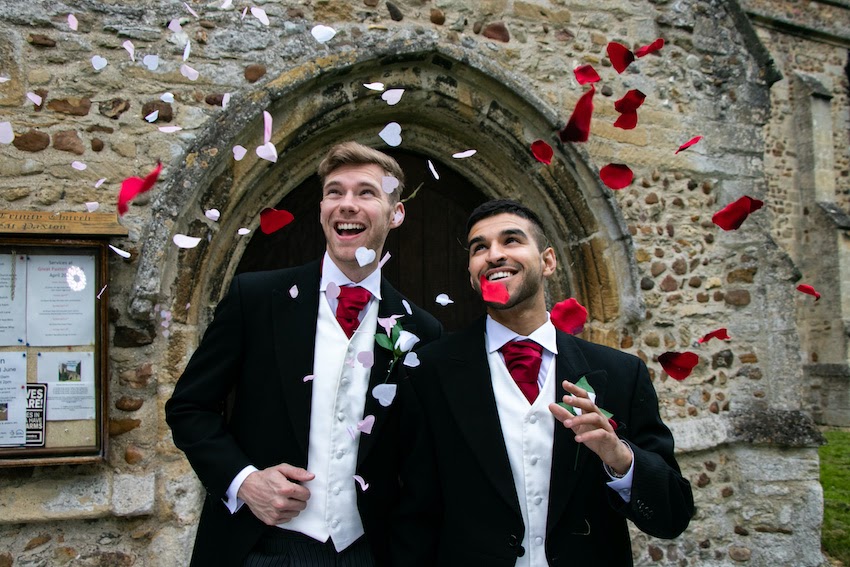 Your wedding day … Yes, it'Äôs one of the most memorable moments of your life. It's a time to express your love as a couple and celebrate with your family and friends. And while you want your wedding invitations¬†to express your personality and style, remember that what you spend doesn't add up to the value of your special day.
Greenvelope offers templates and collections ranging from traditional to modern and simple to intricate, so you can tailor your wedding invitations and stationery to complement your personal style (and keep you on budget).
Once you have this part of your wedding planning handled, you can move on to planning other fun parts of your special occasion. To help you get started, be sure to check out these can't-miss ideas for your wedding registry and wedding reception.