February 16, 2021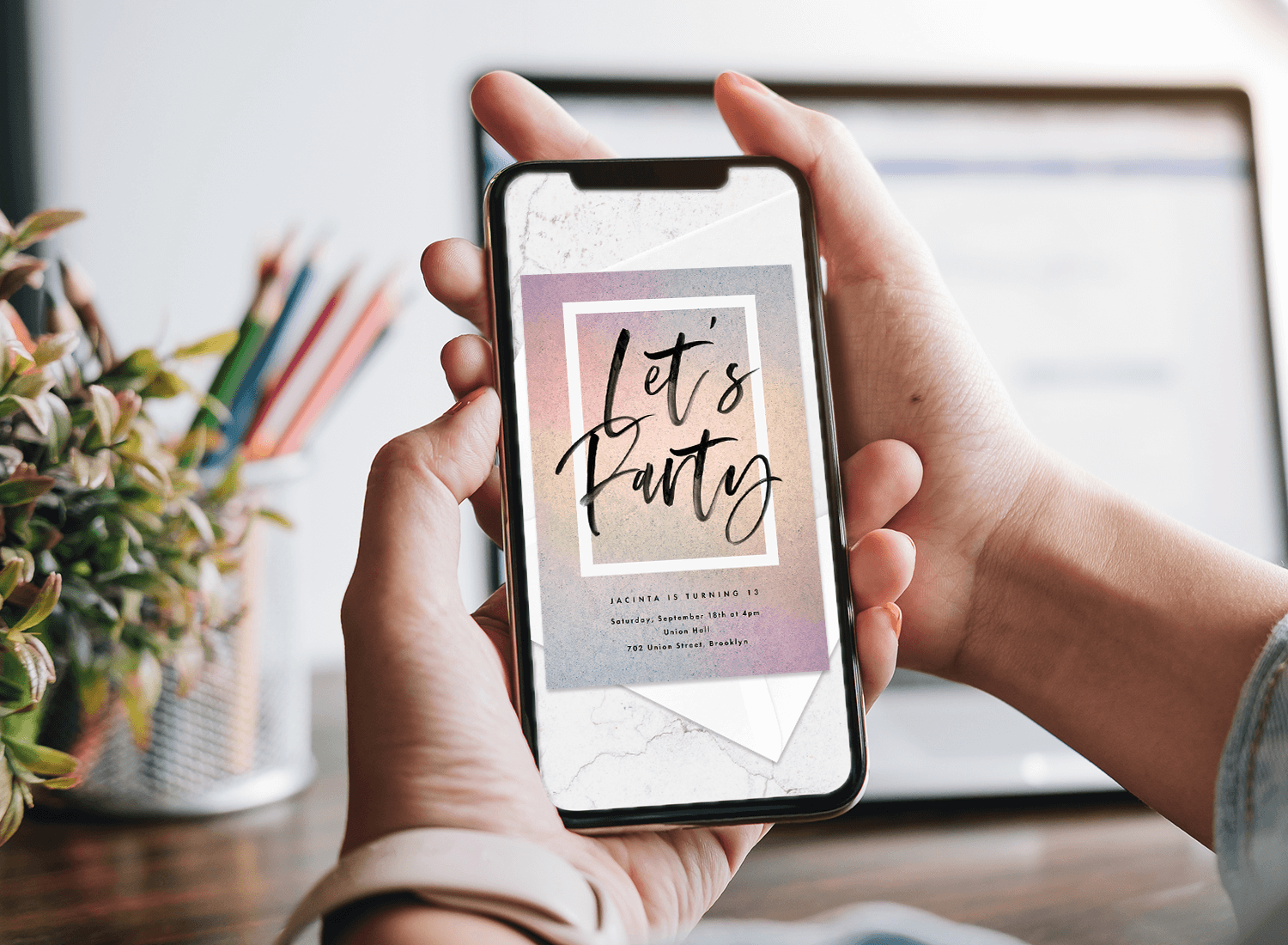 As the cost of throwing a party increases, it's no surprise that people are looking for inventive ways to stay on budget without sacrificing quality. One of those creative ideas — particularly popular among millennials — is sending text message invitations.
Now hold on, we know what you're thinking. We don't mean you should just send out a generic "Hey, wanna come to my event?" text, especially for a more significant occasion like a wedding. We're talking about stunning and sophisticated digital invites that can be delivered using SMS. Read on to learn more about text message invitations and how you can use them for all occasions.
What Are Text Message Invitations?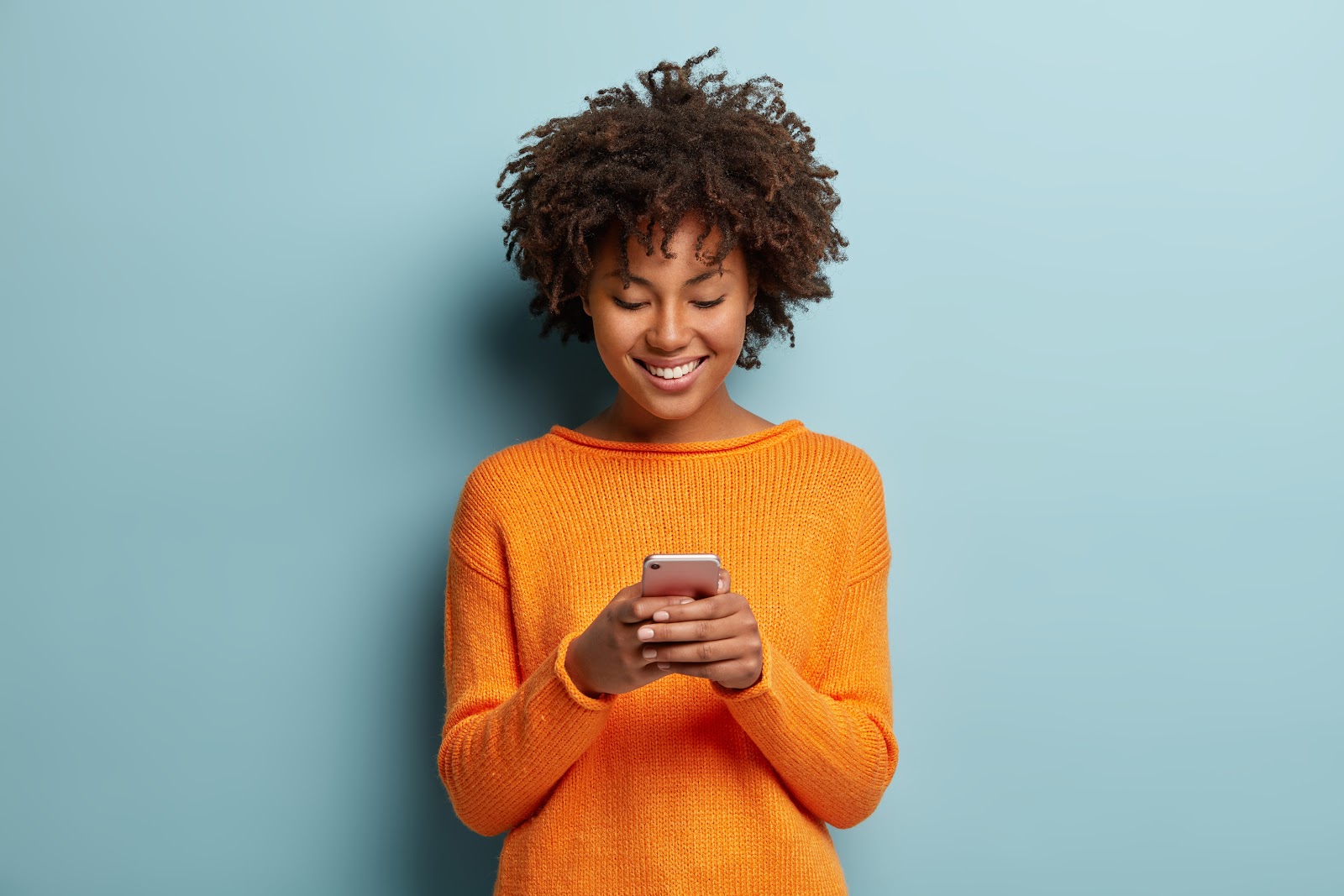 SMS text message invites, also known as SMS invites, are simply invitations that are sent straight to someone's cell phone or tablet. Depending on the invitation company, you may need to download an iOS or Android app to send the invites or you can do it directly from your laptop or desktop computer.
Text message invitations can be sent for birthday party invitations and baby shower invitations as well as formal dinners and fundraisers. You can even send save the dates, wedding invitations, and bachelorette party invites via text message. Whatever event you're hosting, there's a way to send a beautiful invite right to someone's cell phone.
Benefits of Sending Text Message Invites
There are several reasons you might want to send a text message invite rather than a traditional digital invitation or paper invite. First, you may not know someone's email address or physical address, but you'll almost certainly have their phone number.
Second, everyone these days is glued to their phones. With text message invitations, you won't have to worry that your message got buried among hundreds of other emails or got lost in the mail. With a text message invite, you can see that the message was delivered. (And with Greenvelope, you'll even be able to see who has opened your invite.)
Sending text message invitations is also very cost-effective. Compared to traditional paper invites, you don't have to spend money on postage or extra fees to ensure delivery. And when it comes to weddings, most paper save the dates weigh more than standard mail, meaning traditional invites can cost even more when you add in postage. By sending a text message invitation or a digital invite, you can save on these extra costs.
Plus, you (and your guests) don't have to waste time and effort driving to the post office and standing in line. With a text message invite, you can send a stunning design in just a few minutes and guests can RSVP with just a click or two.
How To Send Text Message Invitations With Greenvelope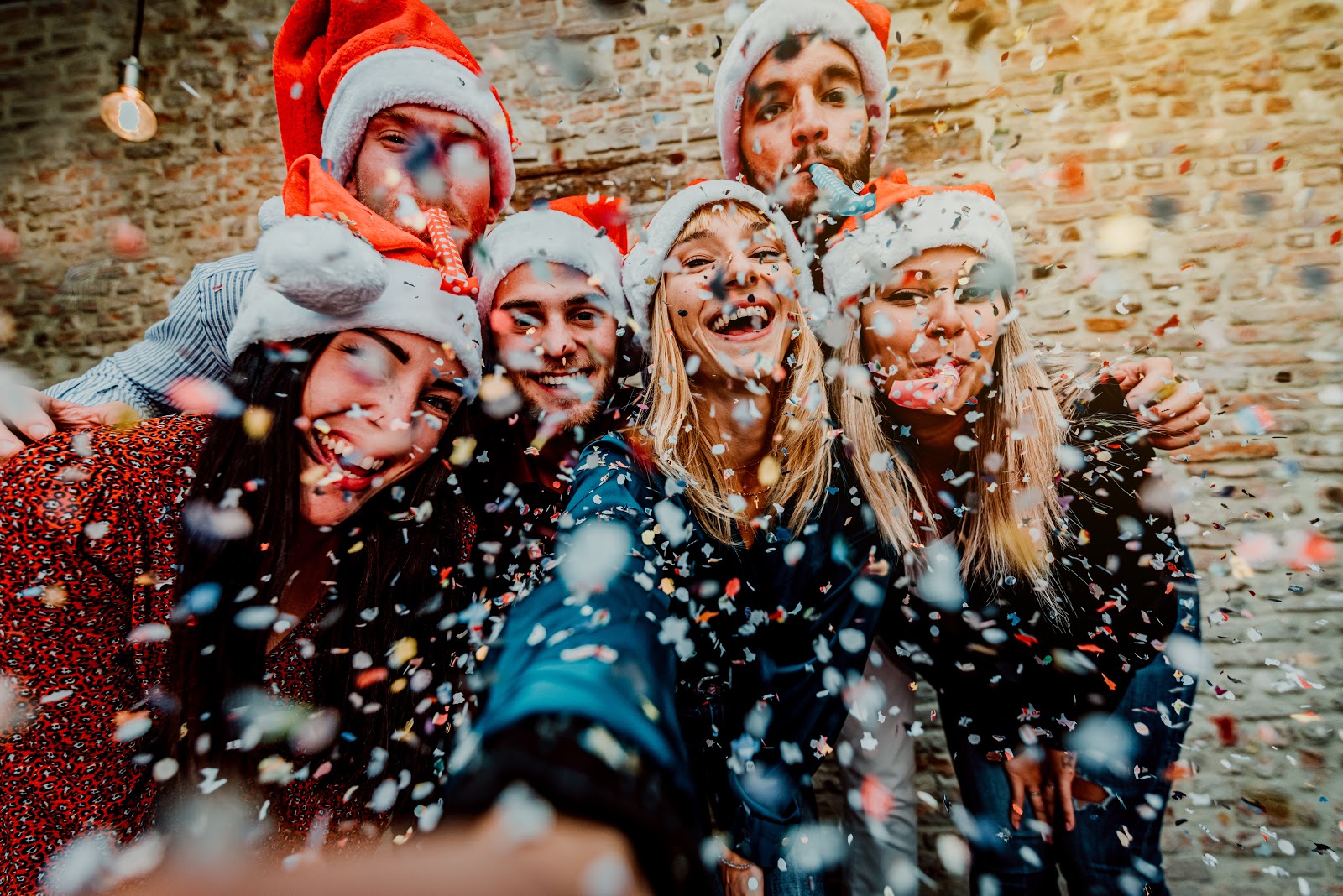 Greenvelope makes it easy to send invites using social media and text messages. Again, this isn't some dull text invite, it's a hand-crafted, stunning invite just like our online invitations. Your guests will receive a beautifully designed invitation and you can also send it with a personally addressed envelope. Essentially, it's the same brilliant design with a slightly different delivery.
Here's how to send text message invitations with Greenvelope in two easy steps:
When creating the contact information for guests in your address book, leave the email field blank. Enter the guest's phone number in the "phone" section. Save the contact to have it added to your mailing list.
When you're ready to send the invite, go to your mailing list and find the person you want to send a text message invitation to. Hit the green button indicating "Send via SMS" and you're all done!
With Greenvelope, it's quick and easy to send paperless invites including text message invitations. You can even send a digital invite via Facebook if you don't know the guest's email or phone number.
For more details, check out our support guide on sending invitations via text message and Facebook, which features a step-by-step guide accompanied by images.
Design Ideas for Text Message Invitations
When it comes to design, text message invitations can be just as impressive as traditional invitations and evites. You can start by using an invitation template or upload your own invitation design for a completely personalized look.
At Greenvelope, the sky's the limit. You can choose from hundreds of hand-illustrated invites for every occasion or design your own. Each invite can be customized by changing the color scheme, typography, and adding special elements such as gold foil. Here are some design ideas you can use to send text message invitations.
1. Two-Tone Watercolor Invitation
This watercolor birthday invite features a bright and sunny illustration that's perfect for inviting guests to a lively birthday party. It's perfectly suited for Sunday brunch celebrations and beach or pool getaways for the birthday honoree. It's sure to brighten the day of everyone on your guest list whether they open it via email or text message.
2. Moon Dust Invitation
This rose gold invite is gorgeous to open on messaging apps and email. It features an elegant confetti border with shimmering rose gold foil that adds glamour. The design is ideal for weddings, baby showers, and holiday party invites. Personalize it by choosing the typography and changing the background hues.
3. Geo Drops Invitation
This geometric-patterned invite is great for hosting virtual events. Whether it's a business party or a get-together for someone's birthday, this invite is sure to excite guests for the event. Personalize it with your own wording and adjust the color scheme to fit your party theme and personality. Whether you send it via text message or email, your guests will receive a personally addressed envelope accompanied by the gorgeous invite.
4. Classic Fireworks Invitation
This fun and vibrant invite is the perfect way to get everyone together to celebrate America's birthday. The bold brush typography pops out from a firework background in the colors of the moment: red, white, and blue. It's festive and the perfect invite to send via text message or email.
5. Blooming Plate Invitation
This chic dinner invitation is a great way for the host or hostess to announce an event focused on food and great conversation. Use it for a holiday dinner, wedding rehearsal dinner, or just as an excuse to get together with loved ones. Text the personalized card to friends and family or send it as an email.
Send Brilliant Invites With Greenvelope
With Greenvelope, it's never been easier (or more beautiful!) to send text message and email invitations. Each one of our invites is matched with a personally addressed envelope, showing each guest just how special they are. Once you send the invite, it's easy to track who's opened the invitation and stay on top of RSVPs in our easy-to-use dashboard. You can also send out updates — such as location or time changes — via our messaging center.
To create the perfect invite or event, continue browsing our blog for top party planning tips and invitation inspiration. You'll also find advice on how to word different invitations, what information to include, and how you can put your own spin on each invite.
Create an account and join millions of other users who've sent dazzling invites for events from bat mitzvahs and communions to weddings, graduations, and birthdays. Whether guests open the invite via text message, on social media, or in their email, you can be sure they'll be greeted with a gorgeous design.