October 20, 2020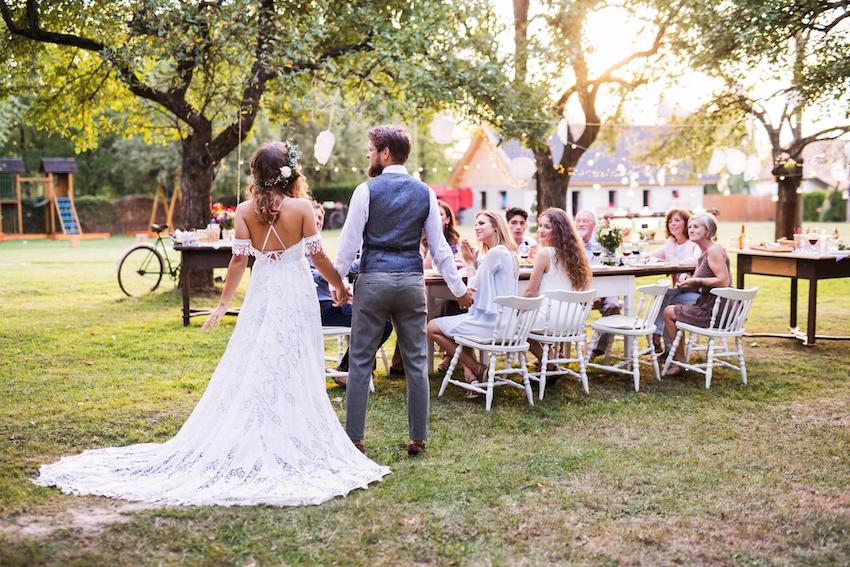 Much like the tiny home trend, micro weddings are here to stay. These small-scale celebrations include only your closest loved ones, creating an intimate atmosphere that brings together those who matter most to you. It's no surprise that they're becoming increasingly popular — especially for couples who don't want to postpone their wedding. 
Whether you've always wanted a micro wedding or you're considering it due to the pandemic, here's our ultimate guide on how to have an unforgettable day on a smaller scale. 

What Is a Micro Wedding? 
Everyone's definition of a micro wedding is slightly different. Some define it as a gathering of fewer than 50 people, while others consider it a wedding for no more than 20 guests. Either way, a micro wedding can still have all the excitement and joy of the largest celebration.
Not to be confused with an elopement, which requires much less planning and is more spontaneous, micro weddings take the wonderful touches of a larger wedding — such as decor, floral arrangements, and entertainment — and serve them up in a smaller package. 
Why Micro Weddings Are Popular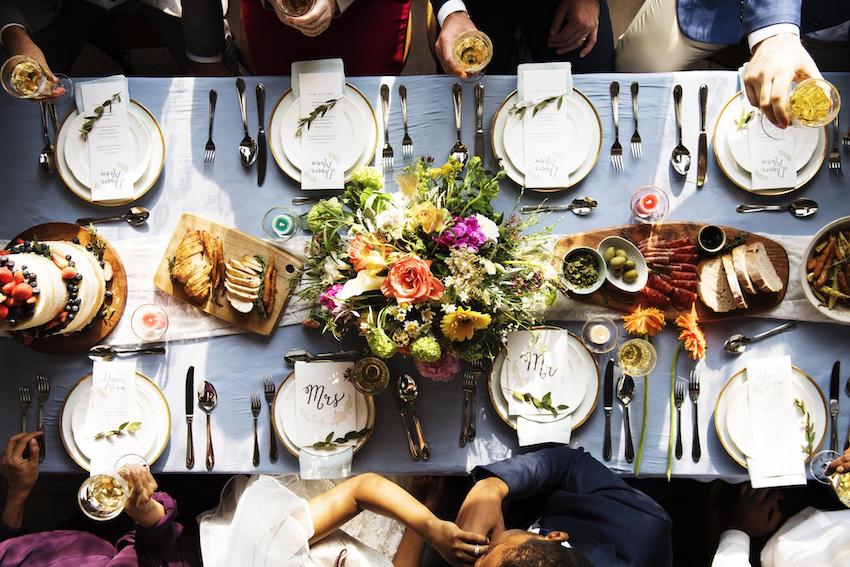 In the wake of COVID-19, we're seeing more micro weddings than ever before. But even before the world changed, micro weddings were growing in popularity thanks to their intimate feel, budget-friendly options, and creative freedom. Below are a handful of reasons why micro weddings are loved by so many. 
They Create an Intimate Atmosphere
Micro weddings are often known for their warm, personal environment. The guest list is limited to the couple's closest family and friends, which tends to make everyone feel more at ease. It's easier to create a welcoming and familiar mood than with a big wedding. 
That special feeling doesn't just come from the connections between you and your guests. Intimate weddings are typically hosted in smaller venues, so there's less empty space. Many couples opt for a DIY or rustic style for their big day, which only adds to the intimate atmosphere.
With a smaller guest list, you can also dedicate more time to each guest. Instead of spending your wedding reception trying to connect with dozens (or even hundreds) of people, you can enjoy longer conversations and make more memories with a select few. 
They Help You Save Money
One of the reasons why micro weddings are popular is that you can recreate that luxe wedding feel on a smaller budget. With fewer guests, you can save money on costs that typically rise sharply — like venue booking and catering. 
When you're dealing with a guest list of 25 versus 250, it's easier to create the experience you love for less. Think about all the other areas where you can scale down your costs, like floral arrangements, wedding favors, and digital wedding invitations. 
Micro weddings can often be shorter than a more traditional wedding ceremony and reception, which also brings down costs. Perhaps you can hire your photographer at an hourly rate, and maybe even scale down your food options by hosting your wedding later in the evening or over brunch. 
This isn't to say that all intimate celebrations are budget affairs, however. While some couples look to save money and create a more relaxed mood, others take the opportunity to add more luxurious touches to their wedding day. 
You Have a Greater Choice of Wedding Locations
With a smaller guest list, you're no longer limited to traditional wedding venues. You don't need space to seat 100. Instead, you can explore smaller or more unusual locations for your wedding. 
Don't be afraid to get creative with your choice of wedding venue. Ask your favorite restaurant if they're open to hosting your reception, or see if an officiant can witness your "I do's" in front of your favorite museum exhibition. 
These alternative wedding locations also come with another bonus — they're often more affordable than hiring a dedicated wedding venue. This gives you more room in your wedding budget to dedicate to other areas like theming or wedding party games. 
Another favorite location for micro weddings is someone's backyard. This is perfect if you only have a handful of guests and want to create a truly relaxed atmosphere. Decorate your backyard wedding with string lights and communal seating, then host a cozy reception with your loved ones. Destination weddings also make for great micro experiences that are no less special than big-sized bashes.
You Can Celebrate While Being Mindful of Social Distancing 
Intimate micro weddings are becoming the go-to for couples who want to keep their original wedding date through the pandemic. While you can still celebrate in style, there are social distancing measures to consider in your wedding planning. 
Micro weddings during the coronavirus pandemic are a little different, but they're no less special. You might need to change your seating arrangements or swap your planned entertainment for something more suited for physical distancing. But consider this an opportunity to think creatively and create an environment where your guests feel comfortable and safe.
Guidance and regulations vary by state, so be sure to stay up to date on what's current where you are and check CDC guidance online. If you have a wedding planner, this is something you can delegate to them so you can focus on other aspects of your big day. 
The Best Micro Wedding Ideas and Tips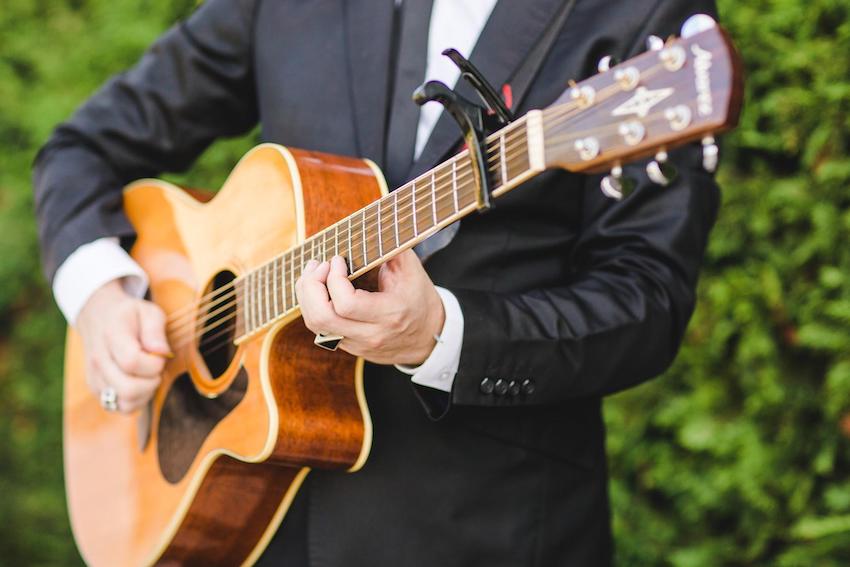 We love micro weddings for their creativity, versatility, and ability to feel uniquely personal to the couple. Here are some top tips to help you create the perfect atmosphere at your micro wedding. 
Spend More on What Matters Most to You
With less of your budget taken up by catering costs thanks to a smaller guest count, you're free to invest more in the areas that matter most to you and your partner. Some couples will invest more in wedding photography and videography with an upgraded package or a more in-demand photographer. Others prefer to fill the venue with beautiful blooms from a talented florist or splurge on a luxury wedding dress.
You could also consider using some of your newly found budget to spoil your guests. Offer pampering treats on the day, be generous with your dessert table, or upgrade your wedding favors. Adding any extra touches will help make the day feel that much more special. 
Switch Up Your Entertainment
Some wedding entertainment options translate better to a smaller wedding than others. A huge dancefloor might be empty at a micro wedding, so switch things up. For example, instead of hiring a DJ and full sound system, consider bringing in your favorite local musician or band. It'll feel more like a cozy, intimate, personal gig just for you and your closest friends and family members. (Plus, it'll create a really memorable first-dance moment.) Swap group games for two-player lawn games, or set up a video game station with your favorite console. 
Offer Single-Serve Drinks and Food
With health safety top of mind, it's understandable that you might feel more hesitant about having a buffet or bottles of wine on the tables. Relieve that worry by offering single-serve drinks instead and food options that require less close contact with others. 
Single-serve bottles of wine can get expensive, even at a small wedding. For a more affordable alternative, have servers pour your wine into glasses and serve these to guests at the table with dinner. They can easily flag down a server if they're ready for another glass. 
Scale Down Your Wedding Cake
Massive, multi-tier wedding cakes may make a statement on the dessert table, but at a smaller wedding, it might be too much. Consider a scaled-back version of your dream wedding cake design. An easy way to do this is to remove a tier or two from your cake. Another option is to forego the traditional cake and offer distance-friendly desserts — like single-serve cheesecakes, or personalized cupcakes that match your wedding theme. 
Consider Making a Weekend of It
Micro weddings can often feel like a family gathering, just with a more exciting reason to get together and celebrate. Extend that feeling by making a weekend of your wedding and turning it into a mini holiday for your guests. 
Consider a rustic getaway in the woods where guests can stay in their own cabins, or book a gorgeous modern house and explore the city with your guests. Create a mini-retreat filled with relaxing time spent outdoors, or an activity-filled weekend with hiking or kayaking instead. 
Create the Perfect Micro Wedding 
Bigger isn't always better. Micro weddings aren't about sacrificing style, atmosphere, and fun for a quick celebration. Rather, they're a chance to gather with your nearest and dearest and savor every moment. You can keep the wedding theme, decor, food, and entertainment of your dreams and simply scale it down for a cozier experience. Create memories in a quirky alternative venue or take your guests on a weekend trip — the choice is yours.