October 11, 2021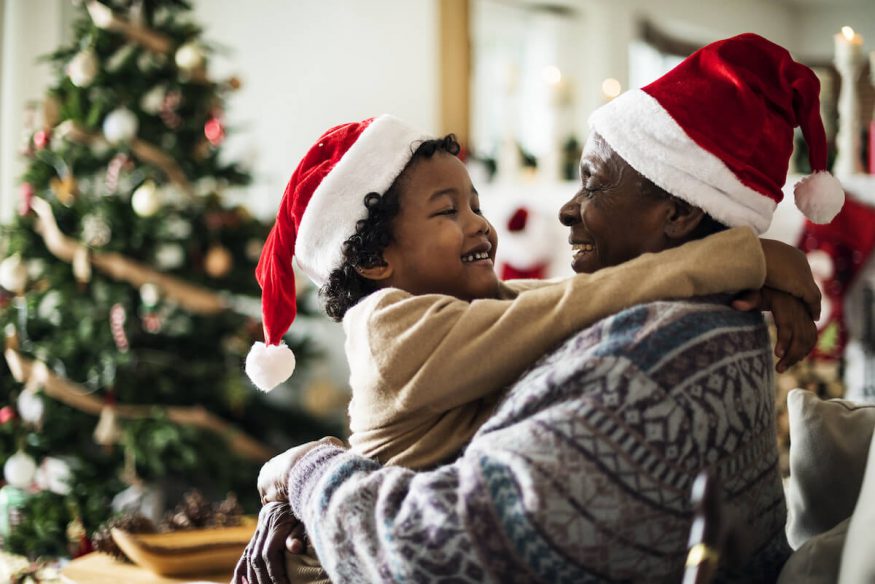 There's so much to celebrate over the holiday season. Cozy evenings by the fire, catching up with loved ones, and taking part in your favorite holiday traditions. With so much to be thankful for, it's the perfect moment to share the joy with greeting cards filled with happy holidays quotes. Take a look through our collection of holiday messages and find the most wonderful way to spread cheer this season. 

Simple Happy Holidays Quotes and Greetings
Sometimes you only need a handful of words to get your message across. If you're looking for simple yet sweet happy holidays quotes for the people in your life, here are some tried-and-true favorites: 
Wishing you a joyous holiday season

Season's greetings

Happy holidays and warm wishes! 

With all our love for a festive season

Sending you holiday wishes from the [Name] family!

Joy to you all

Sending you lots of holiday cheer! 

Merry everything

We wish you a lovely festive season

Sending so much festive cheer your way! 

Merry and bright

Have a wonderful holiday season
Happy Holidays Quotes for Family and Friends
'Tis the season to spread love and joy, and there's no better place to send warm and fuzzy notes than in a happy holidays card. Take a look through these greetings and find something you can personalize and send to your close family members and friends. 
Happy holidays to the best family anyone could ever wish for! 

Warmest wishes for the festive season — it wouldn't be the same without you! 

We're so excited to join you for the holidays! 

Season's greetings and all our love, from the [Name] family

Sending you our warmest thoughts as you snuggle by the fire over the holidays! 

Hope you have a joyful holiday season, [Name]!

Sending lots of love from [Name] and [Name] for the holidays

It's time to get in the holiday spirit! We can't wait for your annual get-together, [Name]!

It's such a joy to celebrate the holidays with you. Sending you our love and gratitude always, [Name]
Happy Holidays Messages for Kids
There's something so exciting about the light on kids' faces when the holiday season rolls around. Embrace the magic of the holidays with these adorable holiday greetings for kids. They're perfect for including in an online greeting card, handwritten note, or chalkboard sign. 
Break out the cookies — Santa Claus is coming! 

Hey, kiddo! Sending you lots of love this holiday season.

I hope Santa brings you everything on your wish list!

There'll be lots of presents under the Christmas tree for you this year, [Name]!

The holidays are on their way. Time to eat yummy treats and play all day! 

Happy holidays my dearest [Name]. Sending you festive wishes and snowflake sprinkles! 

Are you on Santa's naughty or nice list this year? 

Time to count reindeer before bedtime and wish for the finest elven toys!

May your wildest dreams come true this year, [Name]! 
Religious Holiday Greetings
For some people, the holiday season marks the moment for a meaningful religious celebration. Whether you have a loved one celebrating Hanukkah, Christmas, or another special moment, here are some religious messages and Christmas card messages to spread the joy:Â 
Merry Christmas! Jesus is the reason for the season.

It's Christmas time, [Name]. Thank you for being a blessing! 

Happy Hanukkah, [Name]! 

May you have a restful and joyful festival of lights

Happy Christmas to you all! 

May God bring you all the blessings and gifts you've hoped for

Hope you have a wonderful Christmas season, [Name]! 

Sending you Christmas wishes from all of us at the [Name] household

Let there be peace on Earth as we celebrate this blessed season 
Funny Holiday Card Greetings and Messages
The holiday season is the perfect time to let go and have fun — especially when it comes to your happy holidays' quotes. If you love a good joke or want to make your loved ones laugh, here are some funny seasonal messages to consider:
Happy holidays to my least favorite [relation]! 

I know it's not Halloween anymore, but there are still a few tricks before the year's out! 

If Santa knew what I know, you'd be firmly on the naughty list

May we be blessed with a festive meal that's more appetizing than last year's! 

Ready to swap bad gifts again this year? 

My bank balance says it must be the holidays! 

It's the time of the year to eat, drink, and be merry — well, even merrier than usual! 

Fingers crossed for better luck with the gifts this year, [Name]! 
Business Happy Holidays Quotes
It's always a nice gesture to send warm wishes to your coworkers, partners, or clients during the festive season. If you're looking for the ideal happy holidays quote to feature in this year's business holiday card, here are some of our favorites to inspire you:
Best wishes from all of us at [Company Name]

We're so grateful to have you as a [business relationship], [Name]. Warm wishes for the holiday season! 

Happy holidays to you and your loved ones, from us at [Company Name]

Thank you for being an awesome member of our team. Have a wonderful holiday season! 

Enjoy a restful break with your loved ones this holiday season

Sending you good cheer and happy vibes for the upcoming holidays, [Name]! 

Wishing you a very happy holiday season from [Company Name]

You make coming into the office a joy. Have a lovely holiday season! 

Working with you has been wonderful, and we're excited to see what the next year brings us. Happy holidays!
New Year Greetings and Well Wishes
The New Year brings lots of hope, excitement, and anticipation. It's also a time of reflection and to celebrate all that has happened over the past year. Mark the moment and celebrate with your loved ones with one of these upbeat New Year greetings:
Happy New Year! Here's to a better road ahead!

We're excited to ring in the New Year with you, [Name]! 

Ready to make a New Year wish? We hope it comes true! 

Wishing you an exciting New Year! 

Wishing you the best of luck for the coming year. 

Let's celebrate as the clock strikes midnight and the New Year makes an appearance

Wishing you good health and a prosperous New Year

Hope you have a wonderful New Year, [Name]! 

Time to celebrate the New Year! 

[Year] has been amazing, but we're sure [Year] will be even better! 
Share the Joy With These Festive Happy Holidays Quotes 
The holidays are a time for reminiscing, gathering together, and celebrating all the joy and love that surrounds us. Whether you're writing a card to a relative or a coworker, the right words can make the season feel warmer. 
Use these happy holidays quotes as inspiration for your holiday card messages, holiday party invitations, and social media posts over the festive season. Find the words that feel right and pair them with a welcoming holiday card design that will spread more joy to those around you.