August 18, 2020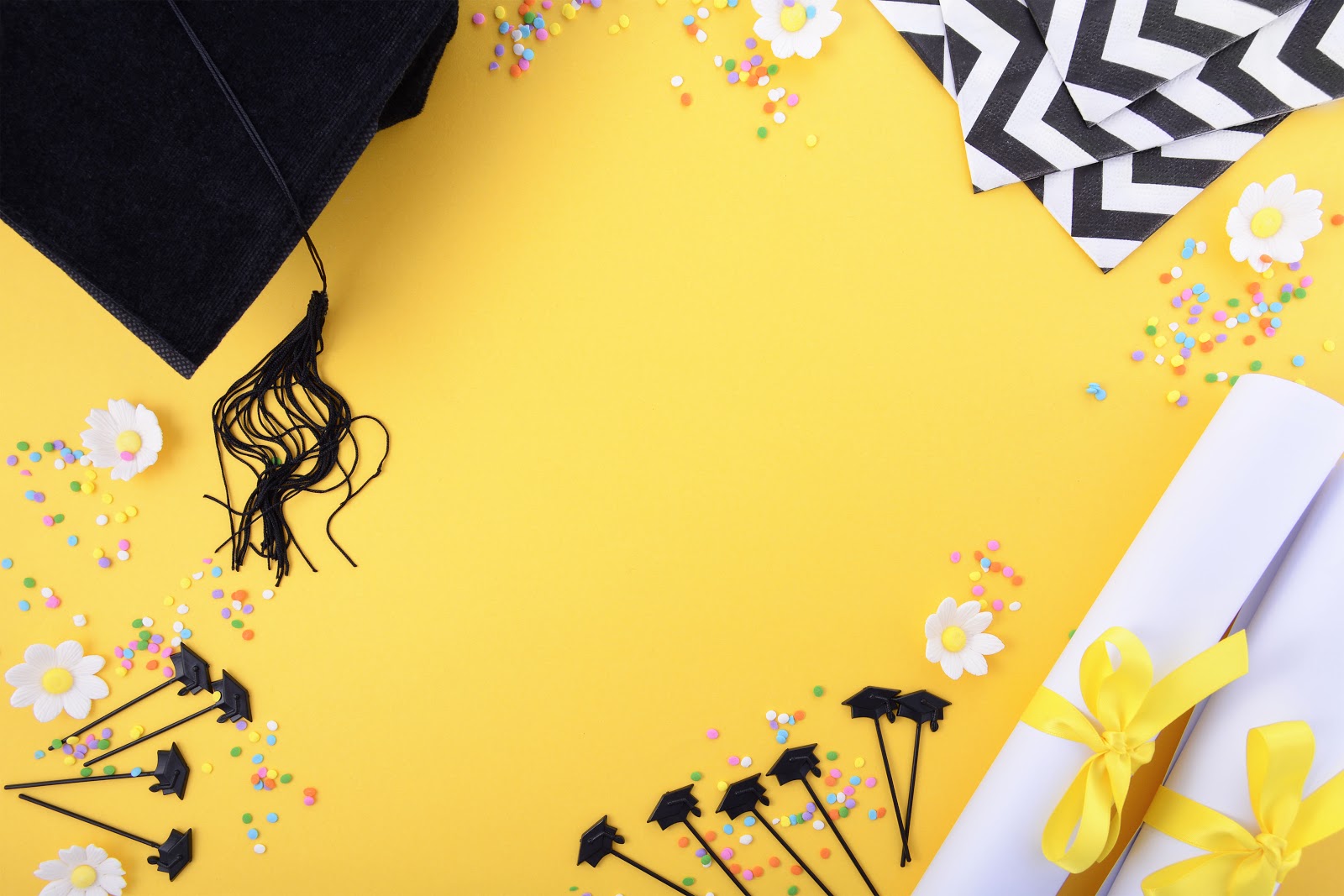 Graduation is here, and your new grad is full of excitement about the journey ahead of them. Throwing a graduation party is the perfect way to celebrate their achievements and make new memories with friends and loved ones before they go off on their next adventure. To help make your graduation party memorable, we've pulled together this list of great graduation party games. You'll find inspiration here for outdoor games, fun DIYs, and traditional party games that everyone can enjoy.

Fun Graduation Party Games Your Guests Will Love
Find the best graduation party game ideas here. We have everything from classics like charades and tic-tac-toe to fun photo games and carnival games. Whether you're throwing a high school graduation party or a college graduation party, we've got you covered.
1. Guess Who
Challenge your grads to see who knows each other best with this fun take on the classic guessing game. As your guests arrive, pin or stick a card to their back that features the name of another party guest. Have them ask yes or no questions about the name to other party guests. See who can correctly guess their grad before anyone else.
2. Grads Through the Years
For this one, you'll need plenty of photos of your graduates growing up. Collect these photos and ask guests to arrange them in a timeline, from first to most recent photo. If you're throwing a party for multiple grads, mix the photos up so it's harder for guests to guess who is who and assemble the timelines correctly. If your party is to celebrate one grad, add in a few photos of other family members instead. Make collecting photos easy by including details on how to send them in your online invitations.
3. Mad Libs
Mad Libs is a simple but fun party game where your guests try to create the most hilarious sentences using word cards. There's a stack of sentence cards with a blank space for a word, and a second stack of cards with a list of words on each. One person takes a sentence card and others choose a word from their card to try and create the best sentence to win. You can buy a copy of Mad Libs game cards from a store, or create your own DIY version for some personalized results.
4. Pin the Tassel on the Grad Cap
Revamp that childhood classic of pin the tail on the donkey and make it fun for your grad party crowd. Challenge your blindfolded guests to pin the tassel on a giant grad cap banner, with the closest pin marking out the winner. This is a fun DIY that doesn't require lots of materials, so you could challenge your grads to make it for the party.
5. Charades
For a great team game at your graduation celebration, suggest your party-goers join you for a few rounds of charades. Split your group into two teams and watch as they try and guess words or phrases being acted out. The team with the highest score wins, so encourage your teams to get creative and really go for it. Find free printable charades ideas online, or write a list of your own inspired by your guest of honor's journey through life.
6. Around the World Ring Toss
Graduation is a huge milestone before many students head off in different directions. Some grads will go traveling, which inspires this fun twist on the traditional ring toss. In this game, use globes instead of stakes and bring in some large hula hoops for people to toss. Land your hoop over a globe to win, or make this a competitive team game and see which generation scores best.
7. Giant Twister
Get everyone moving and laughing with a fun game of giant Twister. Swap the traditional mat for a supersized version, with plenty of space for everyone to join in. If you're hosting an outdoor graduation party, mark out circles on the grass with spray paint and take the fun to the yard. This also means you can be creative with your color choices and match them to your graduation party decorations or school colors.
8. Superlatives
With everyone sharing their best memories of high school or college, this yearbook-inspired party game is often a hit. Gather your grads' best photos and pin them up on a wall at your party. Leave space underneath for guests to add their own superlatives about the grad. At the end of the bash, read these out and give your grads their very own guest-endorsed superlative.
9. Guess the Baby Grad
Everyone loves a baby photo, and this one's great if you're throwing a large party. Ask your grads for their baby photos and lay them out on a table for everyone to look at. Challenge your guests to match the baby photo to the grad's name for fun. Make this harder by adding in photos from other guests or family members, and altering photos to make them appear aged.
10. Don't Drop the Tassel
Get your party guests moving with this lively take on a relay race. Working in teams, your guests have to balance a tassel on the end of a straw. Their challenge is to pass this onto the straw of the next person in their team, without dropping the tassel. The first team to pass the finish line wins. This is harder than it looks, which will lead to plenty of laughter for everyone else watching.
11. Carnival Games
For carnival-themed grad parties, there's nothing better than adding some traditional games into the mix. Create your own pick a duck stand or spin the wheel with small prizes like candy or stuffed animals. You could also create your own balloon darts game, with a themed backdrop that explores the colleges or destinations your grads will be heading to after graduation.
12. Graduation Cap Tic-Tac-Toe
Take tic-tac-toe and reimagine it on a bigger scale to create a fun, themed graduation party game. Create a large tic-tac-toe board on the ground using duct tape. Then, decorate grad caps in two different colors or designs to match your party theme. Split your guests into teams and see who can throw their caps onto the board and score three in a row.
13. Find the Key to Success
This is a fun idea if your guests don't mind getting a little messy. Grab some buckets and something that you can't see through like shaving foam, whipped cream, or slime. Fill your buckets and add a few keys to each one. Challenge your guests to find the keys in the buckets. Set this up as a head to head event and see which team can find all their keys the fastest.
14. Grad Party Trivia
Get all your guests involved at once with an easy, fun grad party trivia game. Either hand out quiz sheets or shout out questions to the room, then see which team can get the most answers correct. You could keep your trivia questions general, with rounds like sport, music, and TV. Or, if you're hosting a themed party, you could create your questions around the theme — think travel around the world or college trivia. Ask your guests for their themed round suggestions when you send out your graduation party invitations.
15. Who in the Room
Get your party guests thinking and laughing with this graduation game. Gather everyone around in a circle and ask questions about who in the room is most likely to do or say something. For example, you could ask, "Who is the most likely to be mistaken for a celebrity?" Give your guests a chance to decide. Then ask them to point at the person they think is the best answer. This makes for a fun icebreaker or a way to unwind from some of the more challenging or energetic party games.
Mix Fun and Games into Your Graduation Celebration
Celebrate your grads in style with a fun graduation party filled with laughter, joy, and games. Mix and match these game ideas and customize them to create a fun experience for guests. Go one step further and design your games to match your party invitations and theme for an event like no other.
With the winning combination of fun activities, great food, and the best company, your grads will feel loved, celebrated, and supported as they make their next steps.