October 22, 2020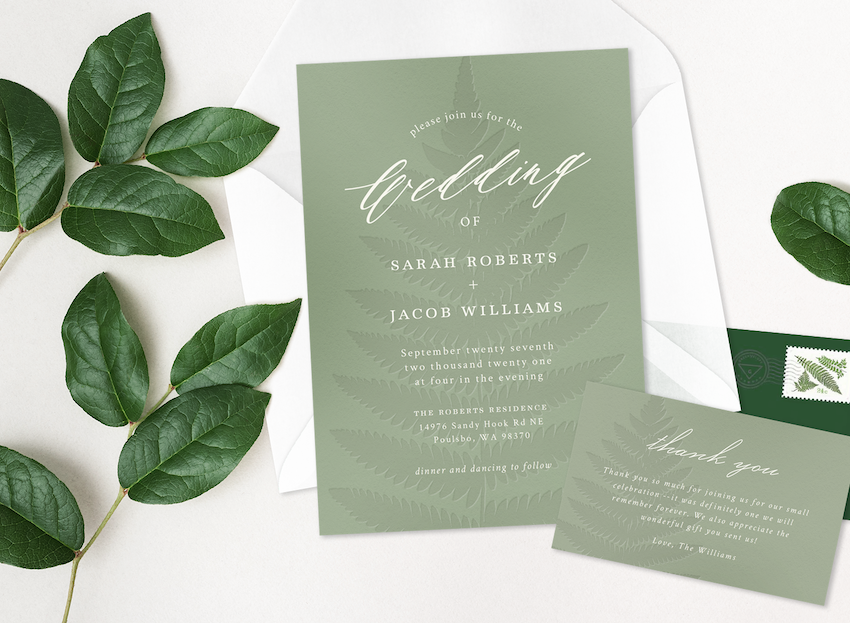 If you want to get married in a place that truly feels like home, a backyard wedding could be the perfect choice. In this guide, you'll learn why backyard weddings are a wonderful idea and how to map out your big day must-haves. Plus, we'll share some ideas (including themes and activities) to help you create the most memorable celebration ever. 

Why Backyard Weddings Are a Wonderful Idea
Saying "I do" in your own backyard is a brilliant way to start your new journey together. Here are just a few reasons why a backyard wedding is the way to go. 
More Control Over the Date and Details
When you plan a wedding at a traditional venue, you're restricted by what dates it has available. This might work if you're planning more than a year out, but even then you might not get your ideal season or month. But none of these time constraints exist when you host a backyard wedding — you can opt for any date you like. 
You'll also have more control over all the details that make a wedding spectacular. You can choose your own caterers, hire your own wedding planner, and style the event however you like. With no venue-imposed restrictions, you can celebrate your own way. 
More Budget-Friendly
While some backyard weddings are luxurious affairs, most are laid-back and full of creative DIY wedding details. You can say goodbye to the venue rental fee as well as other expenses — like per head catering costs — and opt for more affordable options instead. 
A backyard is the perfect location for a budget-friendly wedding ceremony and reception. The relaxed setting makes it easy to shine in a vintage wedding dress or suit, or to swap a sit-down meal for a fun BBQ or food truck. You could also save on pricey stationery and DIY your own digital invitations and wedding website. It's a lot easier to do and eco-friendly, too.
Cozy and Comfortable
There's something very sentimental about a backyard wedding. You're in a space that's familiar to you and the people around you. It's a place filled with nostalgia and memories — and now you can add your big day to the list. 
Backyard weddings can feel wonderfully cozy. There's no long drive to the venue, no last-minute worries about whether the decor is how you planned it, and the guest list is often small. Plus, you can invite your furry friends along without any added expense or restrictions. 
Things to Consider When Planning Your Perfect Backyard Wedding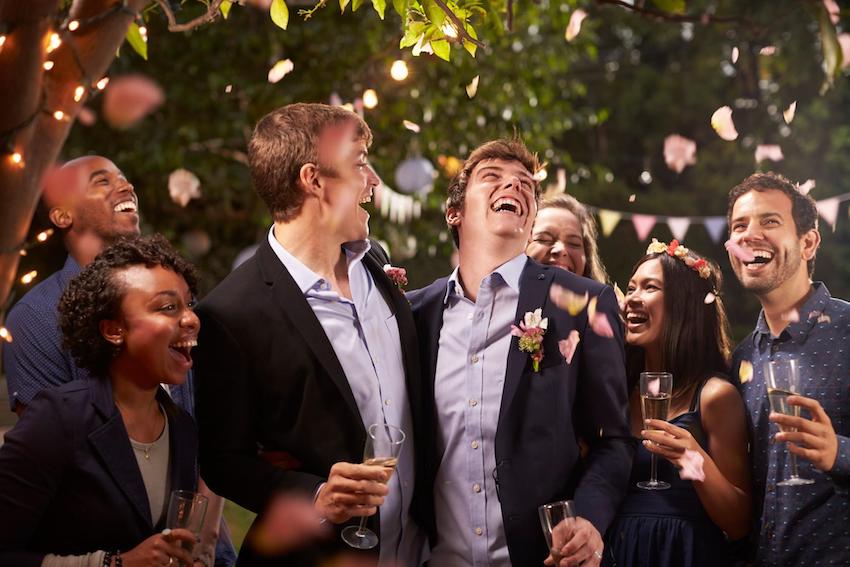 There's a lot to think about with backyard weddings, so it might be worth hiring a wedding planner to take care of the essentials for you. If you're planning a backyard wedding as a couple, below are a few considerations to keep in mind.
Timeline
You won't be hopping from your ceremony location to your reception venue, so it's important to think about your home wedding timeline. 
There's likely to be a gap between proceedings if you opt for photos after the ceremony, so make sure there's something for your wedding guests to do during that time. You could have live entertainment, designate a cocktail hour with appetizers, or lay out plenty of lawn games. 
Weather
Most people don't want rain on their wedding day, but nobody can control the weather. That's why it makes perfect sense to have a contingency plan if the weather isn't looking great.
Many couples opt for a large tent for their outdoor wedding, but you could also move your wedding inside the house if there's enough space. If only light showers are in the forecast, have plenty of stylish umbrellas ready for guests to use. 
As well as considering adverse weather, have a plan for if the sun gets a little too much for people. Make sure there are spaces where people can gather in the shade, and have plenty of cold drinks ready to go. You could offer hand-held fans to your guests as practical wedding favors.
Lighting and Power
One of the best ways to create your desired atmosphere with a backyard wedding is with lighting. Whether you opt for string lights or lamp poles, the type of illumination you choose can transform your space. 
You'll also need to consider how you'll power the lighting, sound, and other particulars. As such, be sure you bring in a generator or any other necessary equipment to keep the celebration going.
Permissions
Getting married in your backyard is easy, but there are still some hoops you may need to go through before you can say "I do."
Depending on your location, you may need to get specific permits to host a wedding in your backyard. These permits often pertain to fire safety and noise ordinances, but you might also need parking permits or permission for any structures you plan to put up. Research any local restrictions and regulations early in your event planning so you get everything squared away before the big day. 
Rentals
Wedding venues often have in-house amenities, or they can put you in touch with preferred vendors. However, hosting a backyard wedding means dealing with rental companies on your own, so it's a good idea to prepare early. 
Some of the rental essentials include chairs, tables, place settings, linen, glassware, tableware, and lighting. You'll also want to book rentals for decor items like centerpieces, tablescapes, and backdrops. Make sure you don't forget a dance floor. It can be a lot to handle, so use an event planning checklist or work with a wedding coordinator to keep track of everything. 
Dress Code
Everyone has a slightly different idea of what a backyard wedding looks like. For some, it's a glamorous and glitzy affair. Others imagine a casual and relaxed atmosphere. Make sure your guests know what to expect by providing a clear dress code with your wedding invitations. 
You'll also need to think about people's shoes and how easy it is to walk in the yard. If it has rained recently or your ground is softer, consider putting down some temporary outdoor flooring or offering heel covers for guests. You can also mention these details alongside your dress code request in your digital invitations.
Bathrooms
While your home will have at least one restroom for guests, you may want to consider additional bathroom facilities. A good rule of thumb is that if you have 20 or more guests, you'll probably want to rent some external restrooms. 
With extra portable bathrooms on-site, your guests will spend less time waiting in line. It's also handy in case you run into any unexpected plumbing problems. 
Parking
Parking can be a nightmare in some residential areas. Even in less crowded streets, an extra 20 cars can quickly make it hard to find a space. Think ahead about where your guests can park, and whether it's best to suggest a parking area close by. You could also suggest guests carpool when possible, or provide a shuttle to transport guests from a nearby parking lot at varying intervals. 
Neighbors
Weddings can become noisy, even if you're a more reserved bunch. A one-off event isn't likely to disturb relationships with your neighbors too much, but it's still a good idea to give them a courteous warning before the wedding day. If you're close with your neighbors, you could even extend an invitation for the post-ceremony celebration. 
Signage
Many of your guests have probably been to your place before, so they know where to find your facilities. Still, it doesn't hurt to add some signage on the day to make sure everyone can find what they're looking for. 
Create or buy signs to help people find their way to the bathroom, ceremony location, and bar if it isn't obvious. Not only is signage useful for your guests, but it's also handy for your vendors who will be unfamiliar with your home. 
Cleanup
After the celebration comes the cleanup. It's nobody's favorite post-wedding task, but it still needs to be done. With no venue team to help, this could likely land on you.
Lighten the pressure and ask friends and family members to get involved with the cleanup. See if anyone's happy to drop in early the next day to help tidy up. Alternatively, book a professional team to tidy up your backyard. Whatever you decide, be sure to put in these requests before the wedding day to avoid any last-minute hassle. 
Our Favorite Backyard Wedding Ideas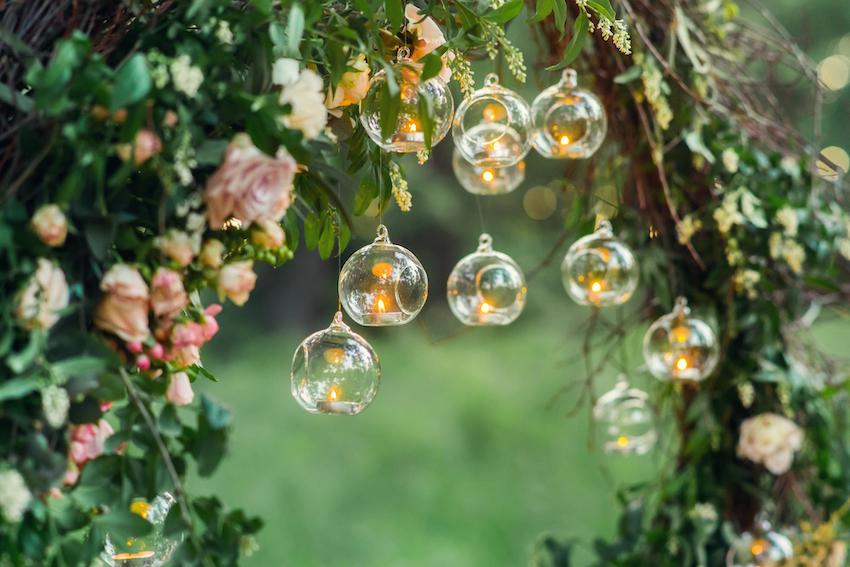 Hosting a backyard wedding can give you more freedom with your decor, amenities, and activities. Here are some fun ways to personalize your celebration. 
Rustic Theming
Backyard weddings really lend themselves to a rustic theme. Fill your yard with string lights and lanterns, with bunting and natural textures throughout. Not only are rustic-themed weddings beautiful, but they're also affordable. You can use homemade elements or buy decor items from thrift stores for a sweet, authentic, vintage feel. 
Lawn Games
Once the ceremony is over and everyone's ready for the backyard wedding reception, be sure to have some outdoor party games for your guests to enjoy. Favorites include giant Jenga, ring toss, bocce ball, and cornhole. You can usually rent these from a vendor, or have a go at making your own for another personalized touch. 
Outdoor Drink Station
Indoor space is often limited, so why not bring the bar outside to where the party is? Doing so is a breeze if you use a vendor, but you can also go the DIY route. Set up however many tables you need for a drink station and decorate them to match your wedding theme. Arrange a lovely spread of cocktails, wine, or non-alcoholic options and have plenty of glassware or cups. You could also have several ice-filled tubs brimming with beverages — one could be craft beer, another white wine or rosé, another sparkling water, and so on.
Catering Truck
Swap a formal dinner for something more casual and fun by hiring a food truck for your backyard wedding. You can find a food truck for almost every cuisine — whether you want burgers and fries, tacos, or pan-Asian fare, the choices are limitless. There are plenty of great options for dessert too, so chances are you can hire a find a vendor to serve up waffles, ice cream, or donuts to your guests. 
Get Married Surrounded by Home Comforts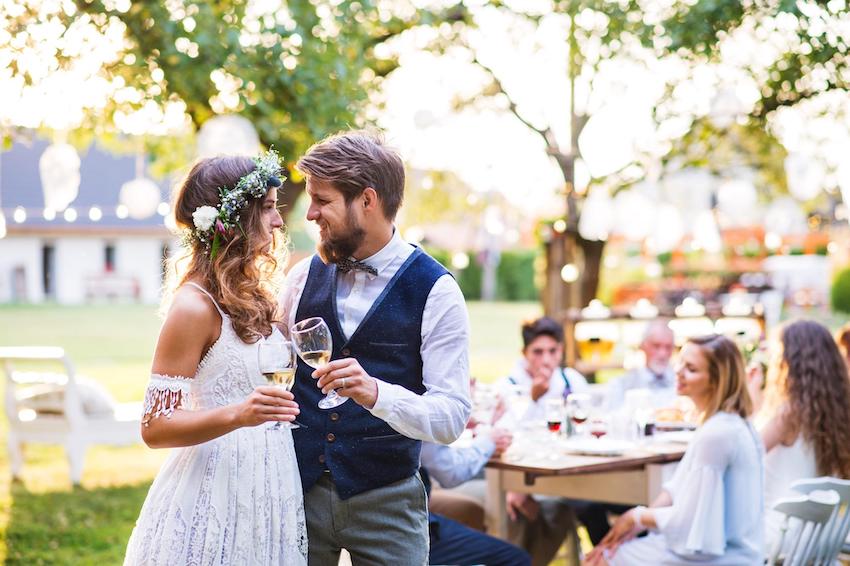 Despite being outdoors, a backyard wedding can be one of the most intimate occasions. After all, it doesn't get more personal than being at home. Backyard nuptials can offer much more flexibility when it comes to budget, decor, and other details, but you'll need to make sure you've ticked off all the essentials ahead of the big day. Be sure to bookmark this page to help you plan your special moment. Then, relax and enjoy the celebration as your loved ones toast to your future.