May 26, 2022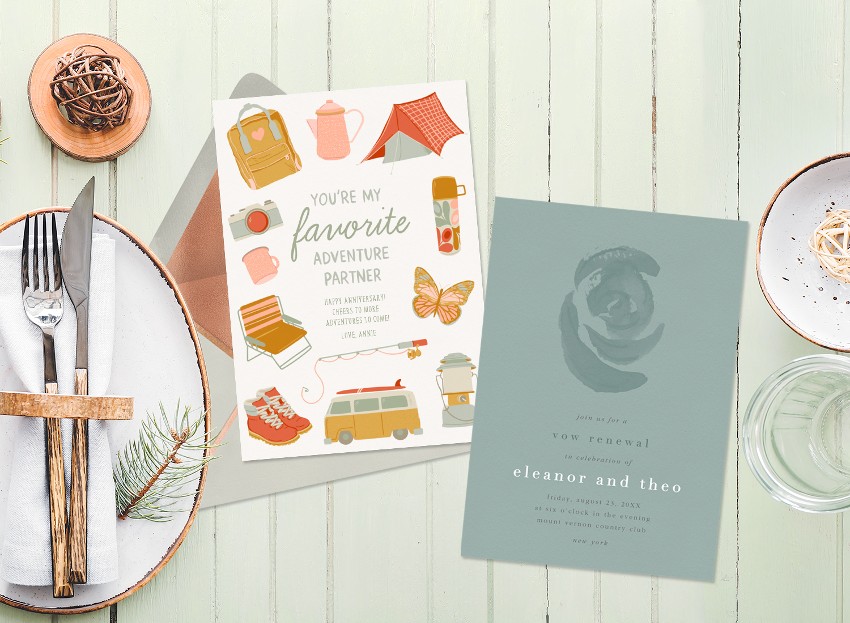 A special day is coming up, and you want to make it memorable. Your love for each other exists every day, but there's something about an anniversary that makes you want to plan something fun — even if it's a comfy night in.
To help you out, we're sharing some of our all-time favorite anniversary ideas — from cozy and affordable to wild and extravagant. Whether you want to plan that once-in-a-lifetime vacation or get nostalgic over old photos, we have just what you need to plan your anniversary your way. 

1. Recreate Your First Date
Surprise your other half by arranging a fun date night that recreates your first date. Maybe you spent your first date walking together in the park or watching a movie. Find a way to bring that experience and atmosphere to life once again. This idea is perfect for your first anniversary or for when you simply want a hit of sweet nostalgia. 
2. Go Glamping
Treat yourselves to a weekend away in the great outdoors — just with some of your favorite home comforts close by. Explore local nature walks, go swimming in a lake, then return to your lodgings to relax with a soak in the hot tub. Try this anniversary idea if you don't want to go camping the traditional way but still want to enjoy some s'mores by the fire. 
3. Plan a Road Trip
For a more extravagant getaway, plan a road trip adventure that'll take you to multiple destinations that you've always wanted to visit. Take your time planning your dream itinerary, get excited about all the restaurants you'll stop at, and map out your favorite photo spots. This is a lovely way to celebrate a special anniversary. 
4. Enjoy a Wine Tasting Experience
Enjoy delicious wines and soak in the scenery with a luxury wine tasting experience. Head to one (or a few) of the best wineries where you can sample wines, tour the vineyard, and enjoy the fresh air. Bring a bottle or two home with you as a reminder of your anniversary trip.
5. Write a Love Letter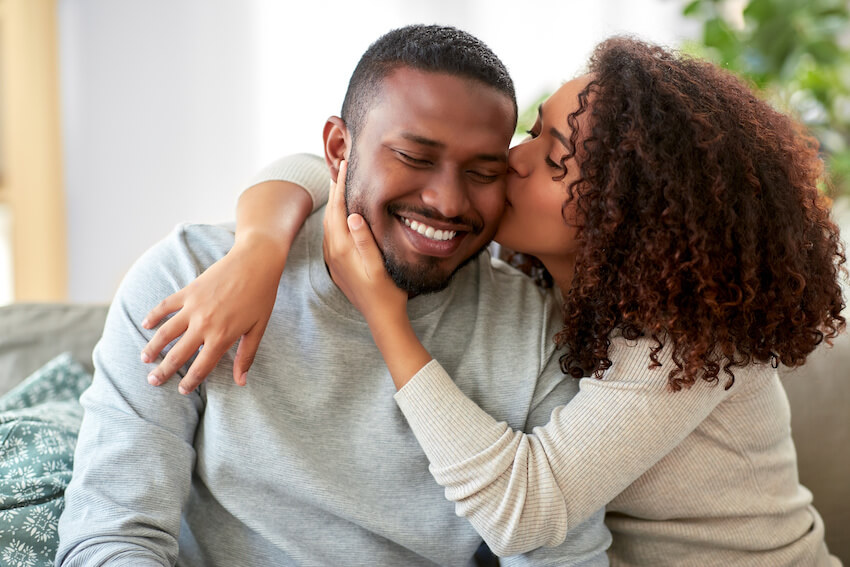 It doesn't get much more romantic than expressing your love and admiration for each other with a handwritten love letter. You can each craft a sweet note, then exchange them over dinner or a glass of wine. What's great about this anniversary idea is that it doesn't cost you anything, yet it can provide priceless memories. It's also perfect if you're saving your budget for other things — like a vacation, the holidays, or a new home. 
6. Plan an Anniversary Party
Sometimes the best way to celebrate is to party alongside your loved ones. If that sounds like your idea of fun, an anniversary party is the way to go. Plan a huge celebration for a milestone year, or keep it casual with a backyard BBQ to celebrate another year together. 
If you're thinking of planning an event, take a look at our anniversary party invites. They're an ideal way to get that bespoke feel without investing all your party budget on stationery. Customize our digital invitations with your own layout, color, and wording choices, then invite your guests to your big celebration in just a few clicks. 
7. Book a Spa Day
Indulge yourselves with a spa break at one of the best pampering spots nearby, or head further afield for a luxury experience. Relax with a massage, swim, or manicure, followed by a delicious dinner together. It's the perfect way to unwind. 
8. Make a Scrapbook of Your Favorite Memories
Your relationship has been filled with amazing memories so far — give them a new home by making a scrapbook together. This is a cute anniversary idea if you want to relive some of your favorite moments, cherish fond memories, and make plans for even more adventures that you can document together. 
9. Take a Dance Class Together
It's fun to try something new once in a while. If it's been a few years since you last set foot on the dance floor, try going to a dance class together to learn a new style or brush up on your old moves. Think of this as a fun way to mix up your usual date night activities — if you enjoy it, it might become a regular part of your weekly schedule. 
10. Watch the Sunset
Not every anniversary idea has to be wild or expensive — sometimes, all you need is to stay out late and watch the sunset together. Pack up an evening treat and some drinks, then head to a local park, beach, or hillside where you can enjoy a gorgeous view of the setting sun. Enjoy the moment, then head back home to relax. 
11. Order Takeout and Watch a Movie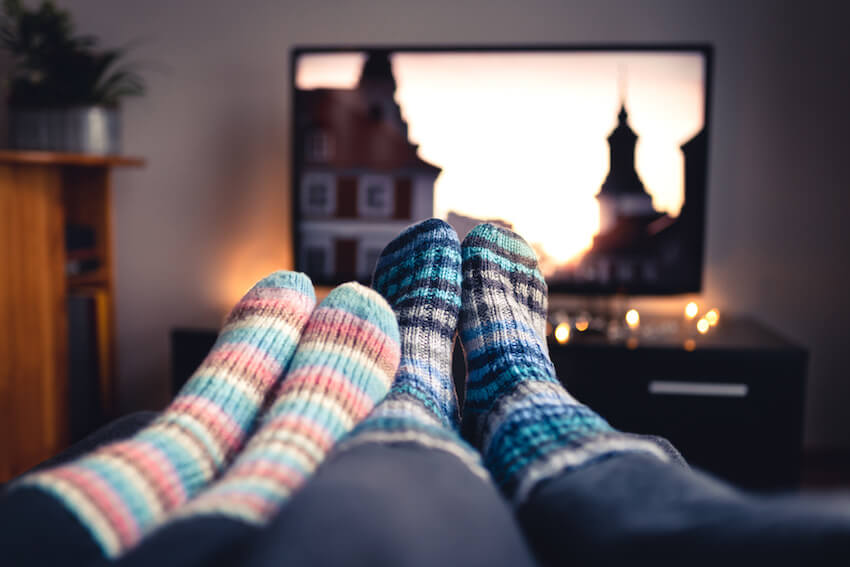 For another relaxing (and budget-friendly) way to celebrate your anniversary, order your favorite takeout and put on a movie. Queue up one of your most-loved flicks, or choose something recent to experience for the first time. Don't forget the popcorn, drinks, and other snacks to recreate that cinema atmosphere in your living room. 
12. Go For a Hot Air Balloon Ride
Escape into the skies for a wonderful adventure with a hot air balloon ride. This is an amazing way to take in some new sights, snap some great photos for your album, and enjoy time together away from the hustle and bustle of everyday life. 
13. Play Board Games
If you'd rather stay on the ground and want a chill evening, celebrate with a few rounds of your favorite board games and the perfect playlist in the background. Get comfy and challenge each other to see who wins, or begin an epic adventure with a co-op board game that you won't want to pack away. For a fun gift idea, you could also buy a new board game for couples. 
14. Explore a Museum or Art Gallery
For culture lovers, there's nothing better than exploring a new exhibit or walking down the halls of your most-loved museum. Plan a day trip to your favorite museum or art gallery, or visit somewhere new and create fresh memories together. Finish the experience with an anniversary dinner and talk about what you loved most about the day.
15. Add to Your Family Photo Album
We all have photos stored on our phones and cameras that we adore but don't often look at. Use your anniversary as the perfect excuse to print some of these photos and put them together in a new family photo album, or add them to your existing collection. 
16. Plan a Couples Photoshoot
If you discover that your photo album is light on photos of the two of you, plan a couples photoshoot to capture some extra special shots. Head to a nature reserve, lake, beach, or your favorite spot in town and let the photographer work their magic. Not only is this an exciting experience, but it's also a sweet anniversary gift idea — either as a surprise to your partner or as a joint gift. 
17. Enjoy a Staycation in Your Hometown
Most of us have fond memories of our hometowns or the city where we live together, but it's easy to forget your favorite places in the everyday moments. Take a weekend out and enjoy a staycation in the city where you live — book a hotel, dine at local restaurants, explore the sights, and act like a tourist. It's a fun way to make your hometown feel magical again. 
18. Head to a Comedy Club
Not every anniversary idea needs to be romantic, relaxing, or serious. For something more upbeat and quirky, book tickets to a comedy club. Sit and laugh at all the best (and worst) jokes, and enjoy the positive vibes in the room. This is perfect for any anniversary when you just want to spend quality time together doing something you love. 
19. Renew Your Wedding Vows
For the ultimate anniversary idea, consider renewing your wedding vows. This is one of the most romantic ideas for a wedding anniversary celebration, so it's ideal for a milestone year. Plan a special day for your vow renewal, surrounded by your loved ones, as you celebrate the love that exists between you forevermore. 
20. Go On a Scavenger Hunt
Scavenger hunts are a great way to get people moving and a wonderful anniversary idea that requires some creativity. Head out around your local area to collect items and complete your scavenger hunt checklist. Finish the adventure with dinner at your go-to restaurant. This works best as a surprise for your partner, or you could ask a close friend to organize something special so you can both play along — either as a team or as competitors. 
21. Check Off a Bucket List Item Together
Whether it's a milestone anniversary or you simply want to do something incredible as a reward for a tough year, why not check something off your bucket list? Maybe you want to experience skydiving, go on a cruise, or set up a bakery. (Yes, why not?!) Bucket list items are usually a large investment, but it's a marvelous way to celebrate and encourage each other to achieve big things. 
Celebrate Your Love with One of These Fun Anniversary Ideas
With so many ideas, it's hard to choose just one for your special anniversary date celebration. Any that you don't use for your anniversary can become fun date night ideas for when you're not sure what to do. You're only a scavenger hunt or sunset watch away from making a moment feel special. 
If you decide to host an anniversary party to celebrate your love, we have everything you need to make sending invites and managing your guest list easy. With our online invites, you can prepare, send, and check RSVPs from one place — giving you more time (and budget) to spend on the finer details. Take a look at our anniversary party invites to find one that's a perfect match for your plans.