August 29, 2018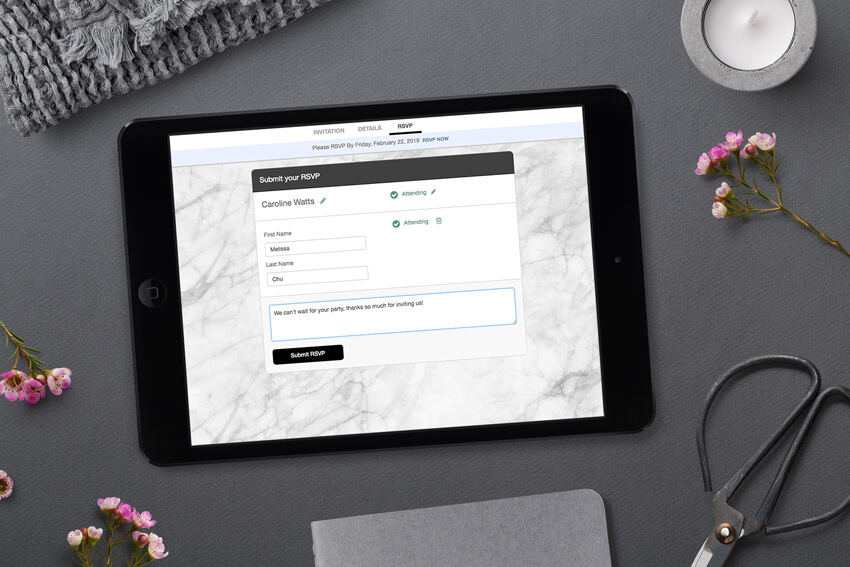 RSVPs do more than just provide an accurate headcount for your event. They offer a perfect opportunity to collect additional information. Being aware of guest details—like meal preferences and dietary restrictions—will ease your planning process and leave you better prepared. Whether you're planning a lavish fundraising gala or an intimate wedding with close friends and family, here are some key questions to consider including on your RSVP.
Names and the Number of Attending Guests
First and last name of the attending guest

First and last names of any plus-one guests
Meal Preferences & Dietary Restrictions
Collecting meal preferences is most helpful with plated meals that have been planned ahead of time (like a fish or chicken option).

Being aware of dietary restrictions is also useful in buffet-style offerings. This information will give you an idea of how many specialized options you'll need to provide (like a gluten-free or dairy-free choice).
Relationship Status
If you want to take the relationship status of your guests into consideration when building your seating chart, you may want to include a question that asks if they're single or in a relationship. Depending on your guests, a singles' table can create a fun guest experience. Or, simply use this information to ensure there are tables with a healthy mix of singles and couples.
Hotel Accommodations
If you've organized a hotel block, it's helpful to know which of your guests have booked rooms. It's also nice to be aware of any guests who may need assistance finding last-minute accommodations.
Travel
If you've organized a shuttle

—whether it's from the airport to the hotel or from the hotel to the venue—

be sure to find out which guests will be utilizing the service. You'll want to make sure these specific guests receive any necessary information regarding logistics.
Fun Information
Song requests to get people on the dance floor

A poll for midnight snacks (like sliders and fries or donuts and cookies!)
Addresses
If you need to secure a physical address for your guests

—whether it's for an informational mailing or a thank-you card—this is the perfect opportunity to collect that information.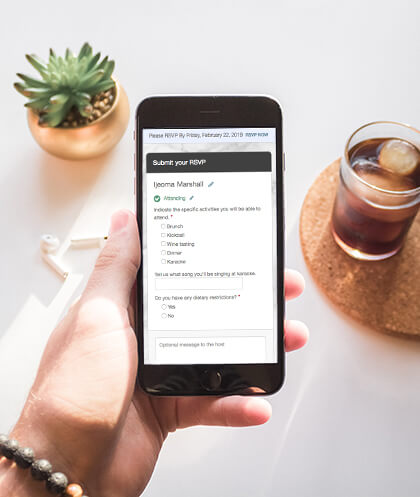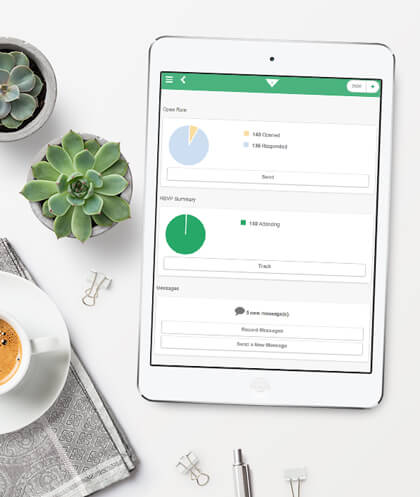 As you create survey questions to include with your RSVPs, be sure to consider which ones are most relevant to your event (you certainly don't have to include all of the above). It's best to keep your RSVP as concise and simple as you can. If you have interest in digital invitations, Greenvelope.com's RSVP and survey question functionality make the process smooth for both you and your guests. Try out a free trial here.