August 22, 2018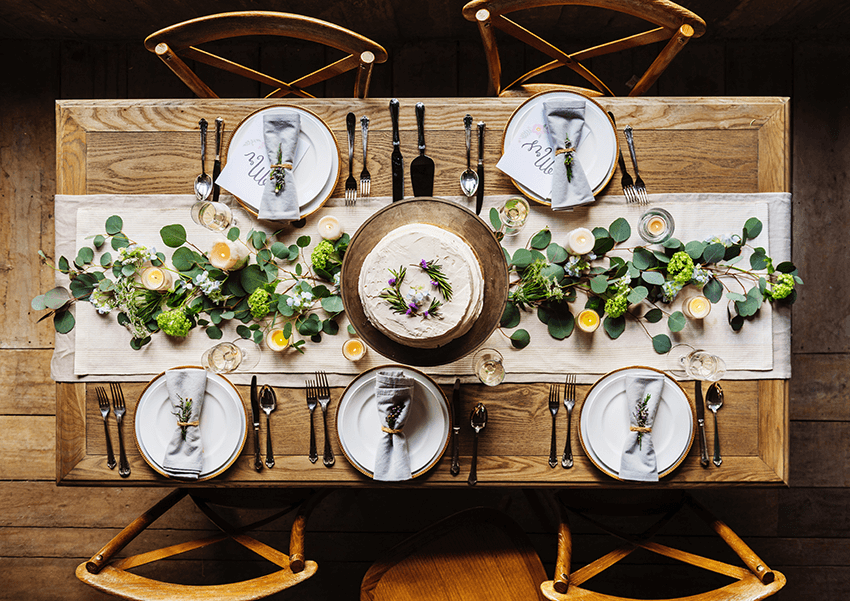 A fabulous table runner can take your party décor to the next level (without being expensive or complicated). Below, we've rounded up several affordable, chic table runners with unexpected textures, bold colors, and playful patterns. The best part? All of these examples are completely DIY. In fact, you probably have many of the materials at home. Keep scrolling to see more!
Polka-Dot Table Runners
A runner with kraft paper is a fabulous low-cost decoration. Simply cut strips from a roll of kraft paper to your desired width and length. Finish the look by painting sweet little dots for an added touch of fun (like this featured celebration on A Practical Wedding).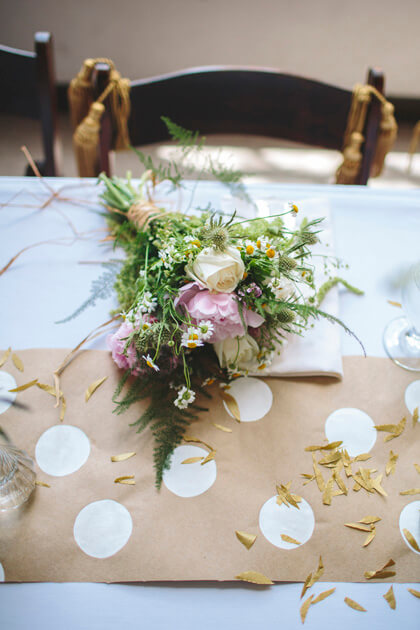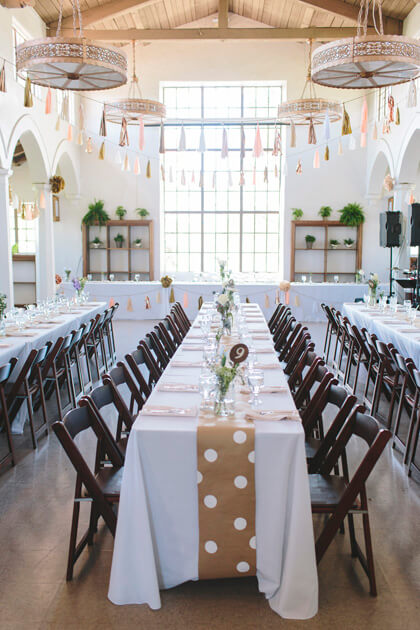 Hand-Lettered Table Runners
Hand-lettered runners are perfect for any party host with a story-inspired theme. We love how this baby shower brunch, featured on Style Me Pretty, brought The Velveteen Rabbit to life. Words from this children's classic were hand-lettered onto a white paper runner, creating a fun, unique visual.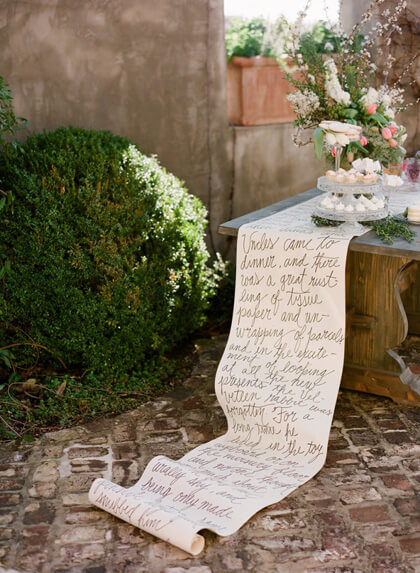 Hand-Painted Table Runners
Sometimes less is more. And that's certainly the case for this table runner featured on The House of Hood Blog. Simple and straightforward, this hand-painted look couldn't be easier to pull off. Arin of Arin Solange at Home explains, "I used a roll of white paper we had and simply painted on an 'XO' design. It was my favorite aspect of the party." We couldn't agree more!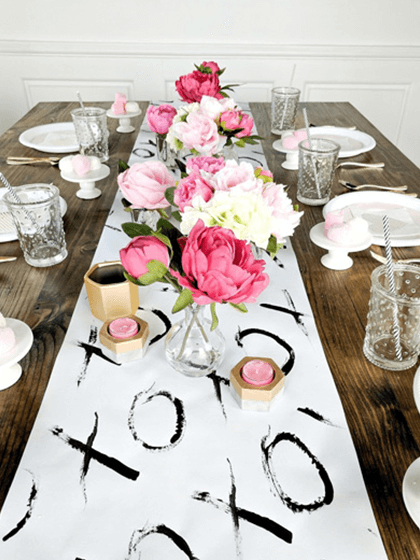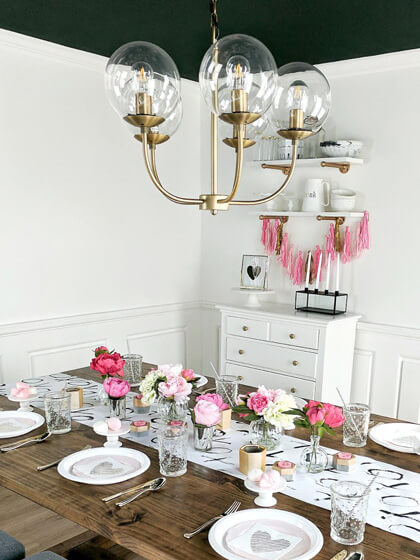 Greenery
The greenery trend isn't going anywhere soon. And why should it? Whether it's eucalyptus, olive branches, or sweet little succulents, greenery remains an incredibly popular décor trend (and the perfect opportunity for a table runner!) We love how Elizabeth Anne Designs elevated this look by incorporating a floral arrangement centerpiece.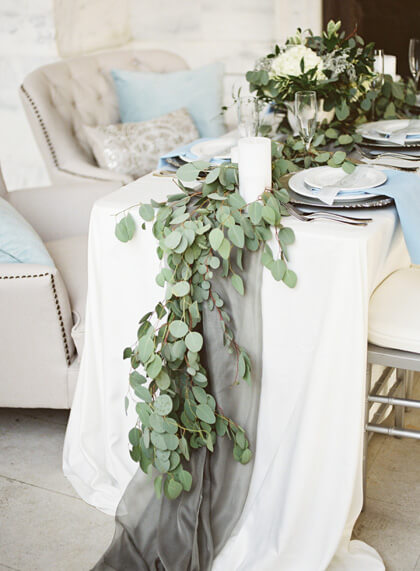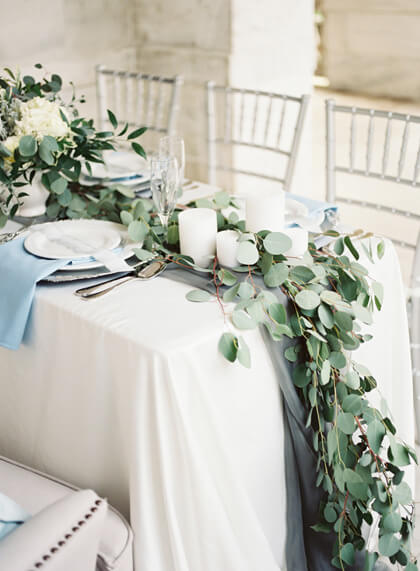 Ribbon Table Runners
Sometimes it's the simplest of detailing that makes the brightest statement, like this lovely ribbon runner, featured on Le Magnifique Blog. Because ribbon comes in a wide variety of hues, it's the perfect way to accentuate a color palette in a fun, playful way.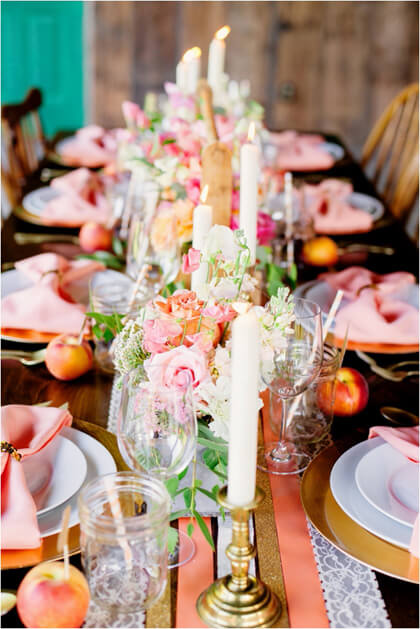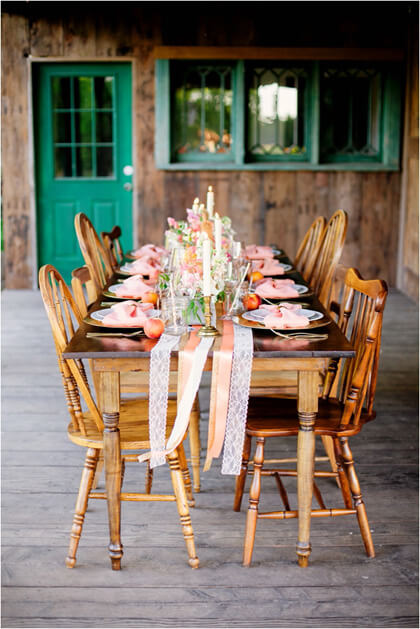 Pom-Pom Table Runners
There's just something festive about pom poms. These beauties come in an array of colors and they're perfect for brightening up an otherwise plain space. And while Leah Clark of A Clover and a Bee created this runner for a coffee table, we love the idea of doing it for a party. Learn how to make your own here!