April 25, 2017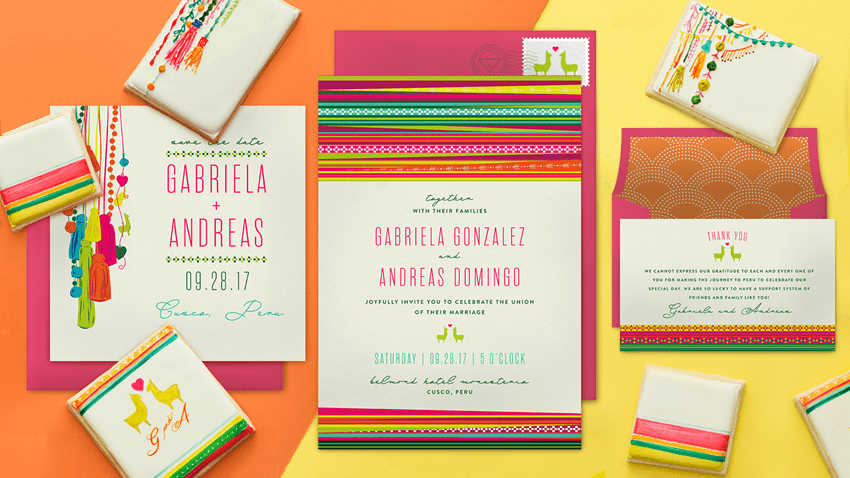 For our sweetest collaboration yet, we partnered with the incredibly talented artist/baker Sogoal Zolghardi to bring you an eclectic Sogi's Honey Bakeshop mini-collection. From the moment we saw Sogoal's edible watercolor-painted masterpieces, we just knew that we had to showcase how her incredible work could complement all of life's special moments. Cookies and parties, is there anything more you could want?! Okay, maybe champagne. Cookies, parties, and champagne. That's all anyone needs in life.
From beginning to end, this entire partnership has been so collaborative, and together we have created sets of invitations and cookies that are simply meant to be. Keep scrolling to see the full collection!
Tickled Pink
Luxurious and Elegant Baby Shower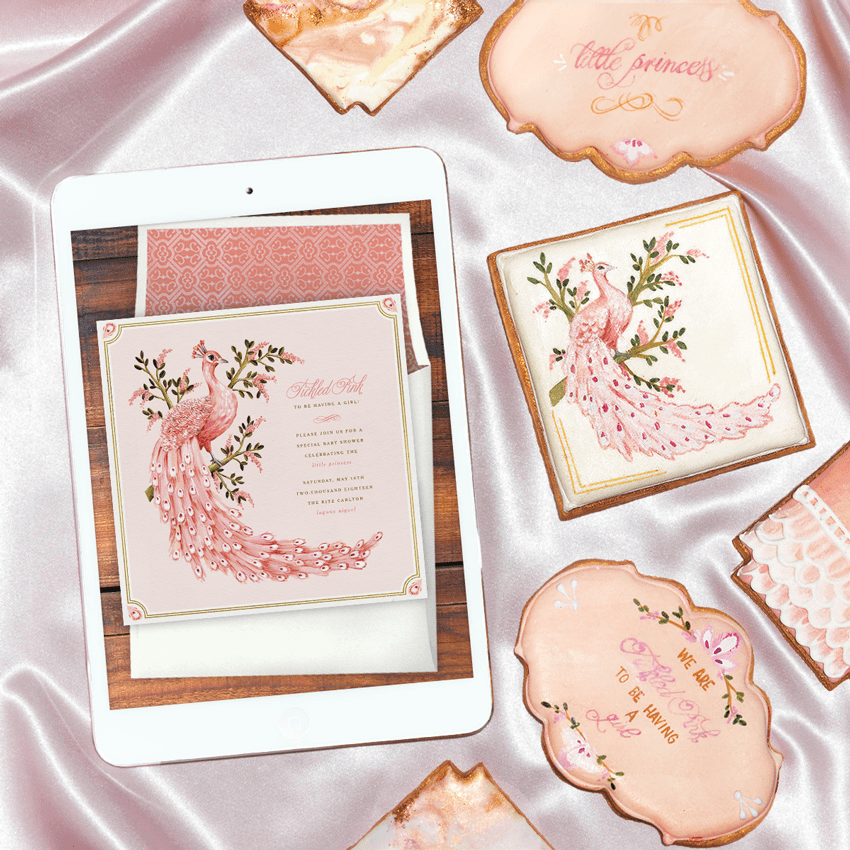 Boho Birthday
Bold and Whimsical Adult Birthday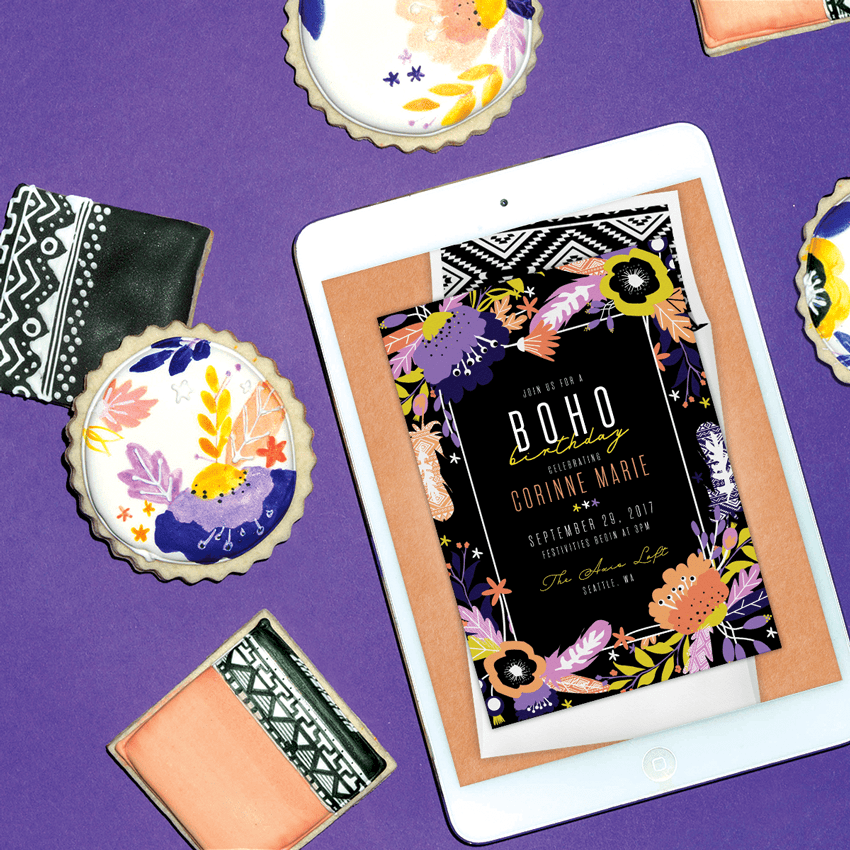 Waffley Wedded
Mod Illustrated Engagement/Wedding Brunch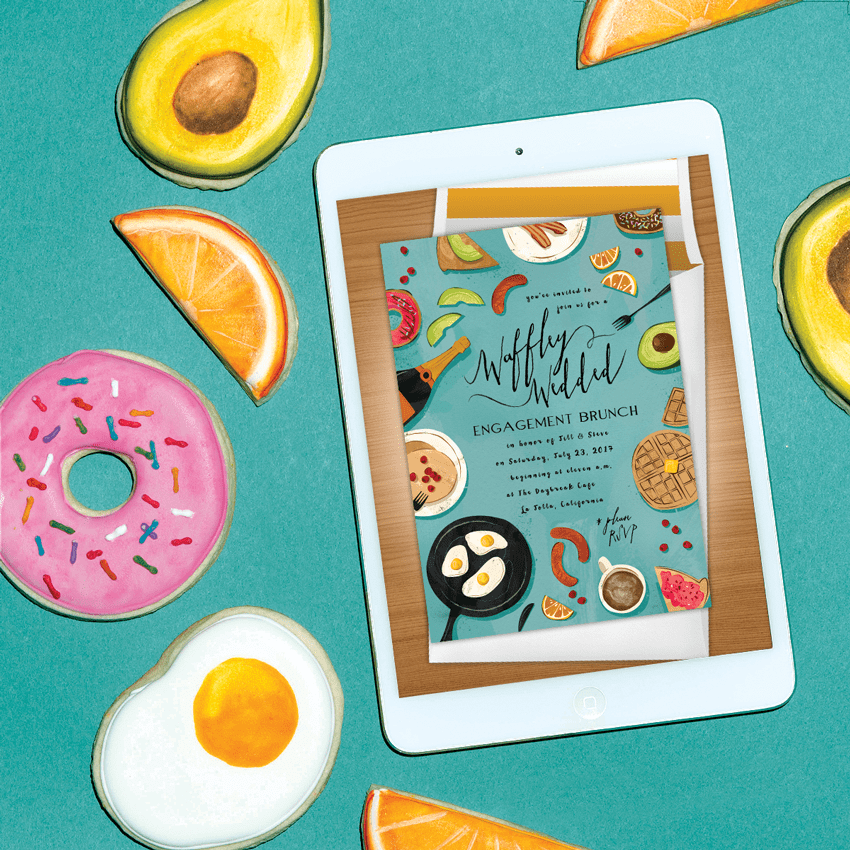 Llama Love
Vibrant, Peruvian-inspired Wedding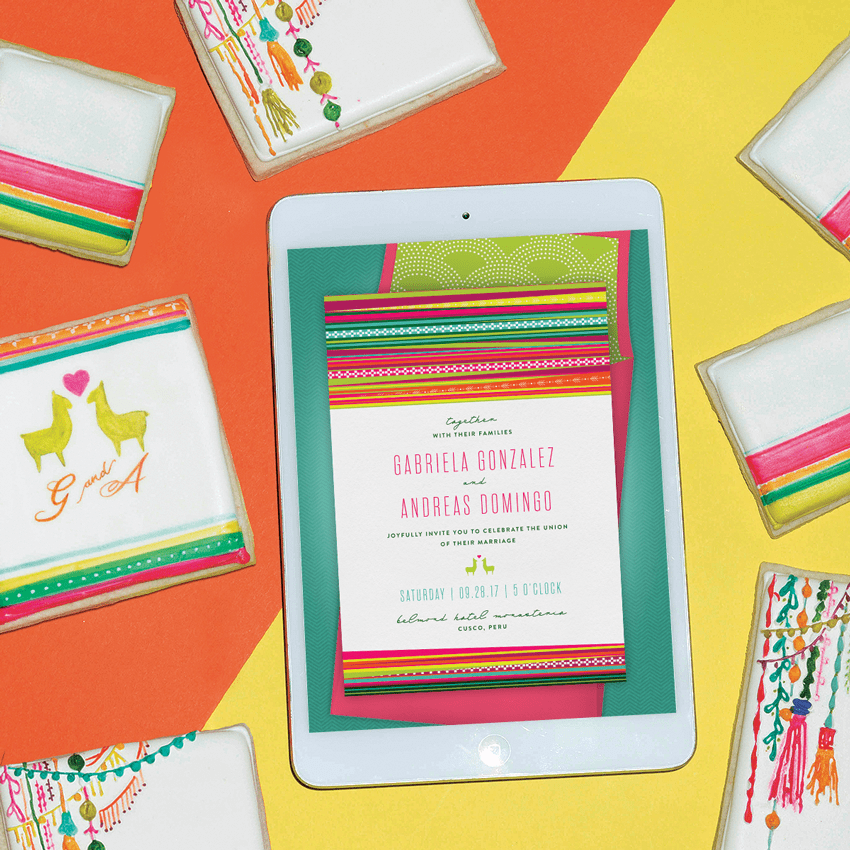 Invitations and food are both such distinctive yet integral parts to so many celebrations in our lives. We love that this collection demonstrates how the theme can be set upon the first introduction, and carried all the way through to the day of details. (And, in our opinion, the best detail is a gorgeous, delicious, sugary detail that you can eat.)
Ready to start planning your next special event? Browse all our invitation designs here.
Interested in having your own custom painted cookies? Get in touch with Sogi's Honey Bakeshop here!