June 16, 2015
We know everyone is talking about "back-to-school", but summer's not over yet. Here are six fun party themes to throw before the first leaf falls:
1. Camping: for real or just in your own backyard–is a great way to enjoy the warmer nights and starry skies.  Essential activities include roasting marshmallows and making S'Mores, sharing stories (both spooky and sentimental), playing flashlight tag, and snuggling under shared blankets. Surprise your guests with a farewell gift…a bag of homemade trail mix.
Must haves: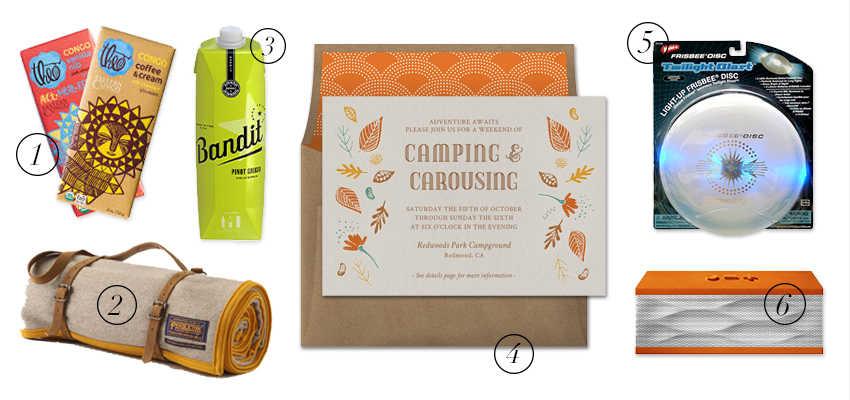 2. Beach Party: Bring out the long tables and create a drink and food bar for some crazy, delicious, fun.  Upbeat music is a must and so are beach balls.  Make sure there are plenty of chairs for your guests to sit, relax, and soak in some vitamin D.  Have even more fun by throwing a themed party.  Luau anyone?
Must haves:
3. Lobster/Crab Bake: gather the essential ingredients including live lobsters or crab, New England steamer clams, mussels, potatoes, corn, and onions.  Seat your guests at a long coffee table with pillows as seats. Don't forget the best part, the little details! Add a faded blue or red table runner and brighten up the table with sunflower centerpieces. And of course, don't forget some white wine to perfectly complement the seafood fare!
Must haves: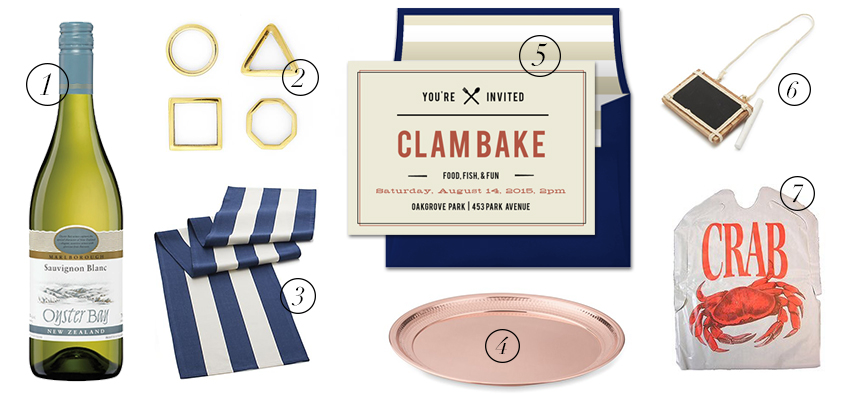 4. Garden Tea Party: a little cuteness never hurt anyone. Invite the girls over for a tea party complete with cucumber sandwiches, freshly made scones and homemade whipped cream, macaroons, and a vintage teapot set.  Look fabulous in summer dresses, sunglasses, and wide brim hats, sipping mimosas and bonding over old adventures.
Must haves: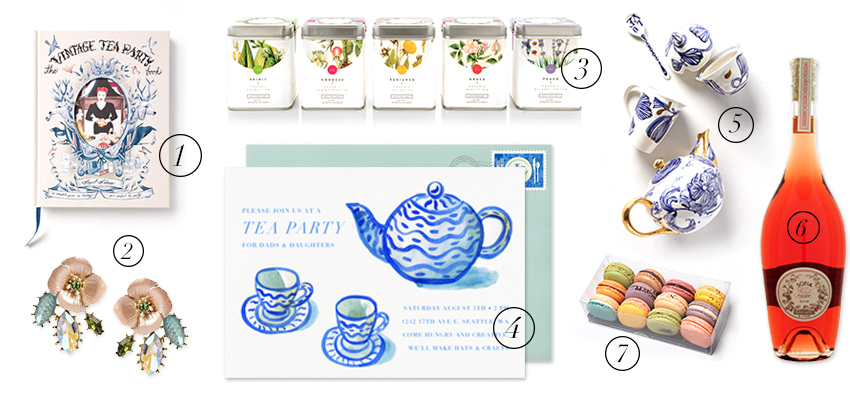 Vintage Tea Party book: A Complete Guide to Hosting your Perfect Party via Anthropologie
Purchase with a purpose: Gorgeous Betsey Johnson floral earrings via Favoire
Seventh Duchess tea for the duchess in you
Whimsical watercolor Tea Time invitation
For when the tea runs out, Sofia Coppola Rose
Craving colorful? Delicious + beautiful Macaron Cafe macarons.
5. Ice Cream Social: From creative cones to boozy floats, there's something for everyone at this ice cream shindig. Set up a long white table to display toppings, flavors, and drinks. When guests reach the end, they get a scoop of ice cream and a selection of toppings!
Must haves: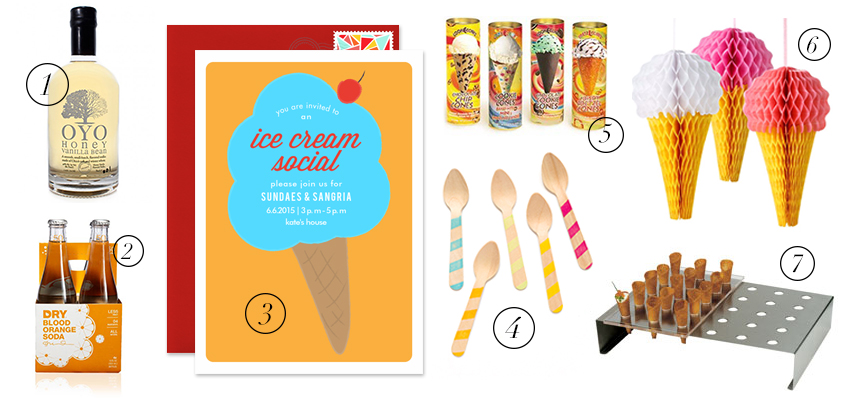 6. Gourmet BBQ Party: Bring on the grill!   Put on that grilling apron and start flipping hot dogs and hamburgers.  Be creative with the selection of sauces and toppings like roasted red peppers, guacamole, pesto mayo, and garlic aioli.
Must haves:
There you have it! Share your summer parties + party tips with us on Twitter and Instagram using hashtags #GVsummerparty and #Greenvelope