June 5, 2019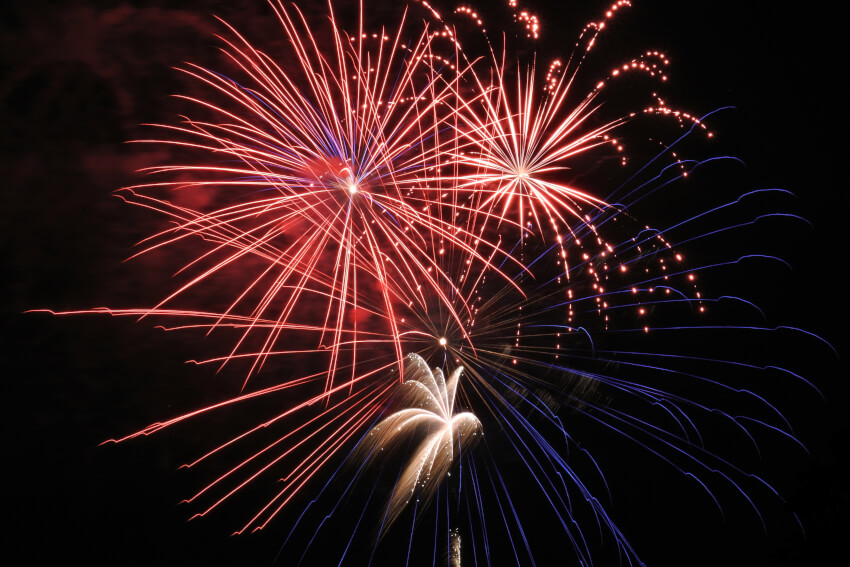 From frosty brews and barbecue classics to midnight stars and twinkling sparklers, there are many reasons to love a Fourth of July party. It's that perfect time of year when sunshine is almost guaranteed and memories are just waiting to be made. Don't miss out on your chance to properly celebrate with friends and family. This year is the perfect opportunity to organize your own party (and we can help!) Below are some party ideas guaranteed to create a memorable Fourth of July party  in the sun.
Plan a Block Party
Gather the neighborhood and throw an old-fashioned block party for everyone's families to enjoy! The key to a successful block party is just to keep it simple! Block parties are meant to be informal gatherings – everyone bringing tables, chairs, and grills into the street, maybe a couple of sprinklers hooked up for the kids to run through. If you need a little direction,  just follow these simple block party planning tips!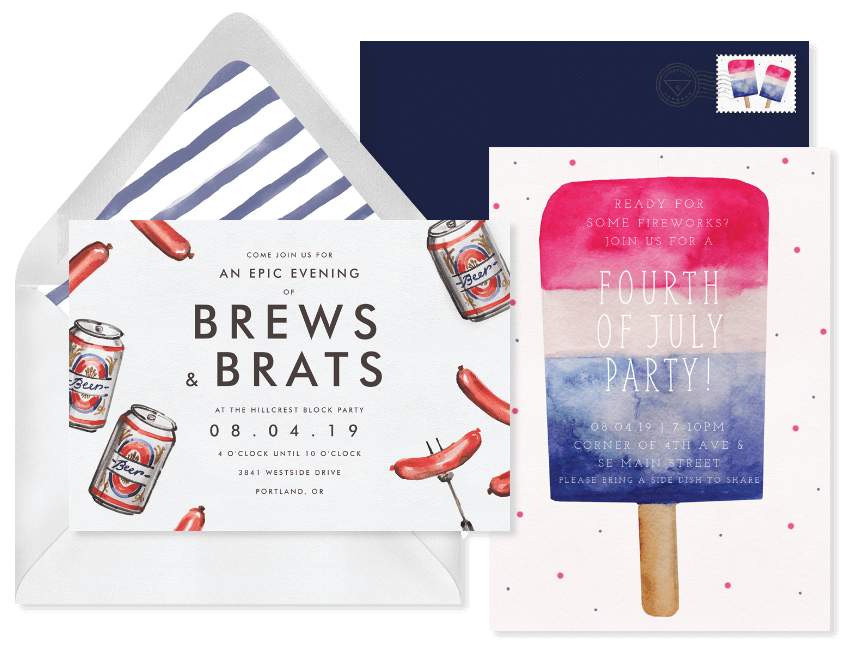 Rent a Boat
The best way to experience a firework display on the Fourth of July? On the water from the deck of a boat. This year, welcome guests aboard for a day of fun in the sun (starting with the invite!) You can even keep it simple for a smaller group with an inflatable raft or a group of tubes! As long as you're enjoying the water and the sun, it'll be a good day.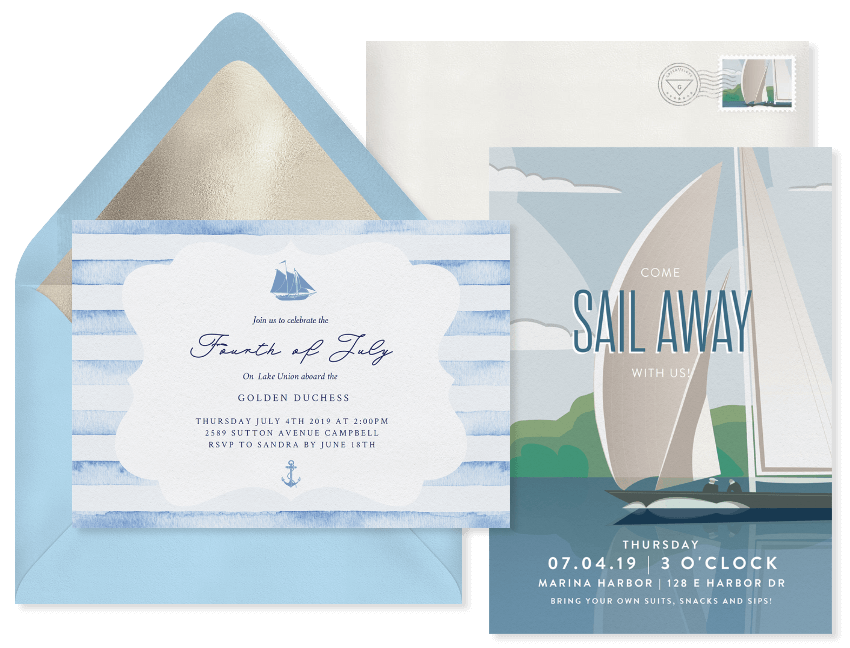 Host a Backyard Cookout
Make your backyard red, white, and beautiful for a classic cookout with friends and family. As far as essentials go, plan to fire up the grill, put some beverages on ice, break out the lawn games, and send an invite fit for a July Fourth BBQ theme.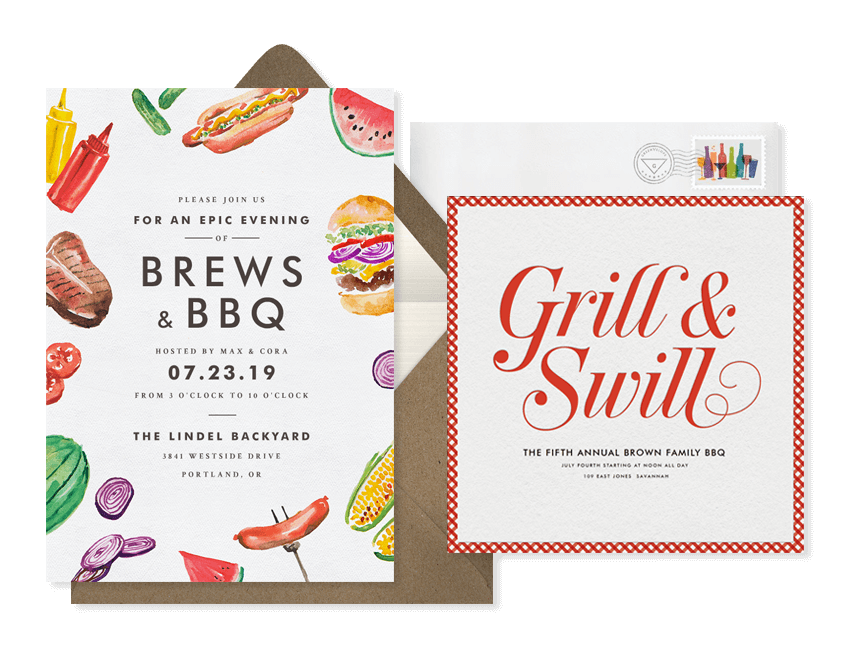 Plan a Potluck
Complete with a fuss-free menu and festive décor, you can throw a star-spangled outdoor potluck in honor of this special holiday. Whether it's in a park or in your own backyard, be sure to include a potluck mention on the invite so guests bring a dish to share.
Host an Outdoor Movie
Spread out some blankets, pop some popcorn, and bust out those American classics (Top Gun, anyone?) Set up the projector and an outdoor screen (even a simple white sheet will work!) After the sun goes down, enjoy not only a movie, but a sky full of fireworks.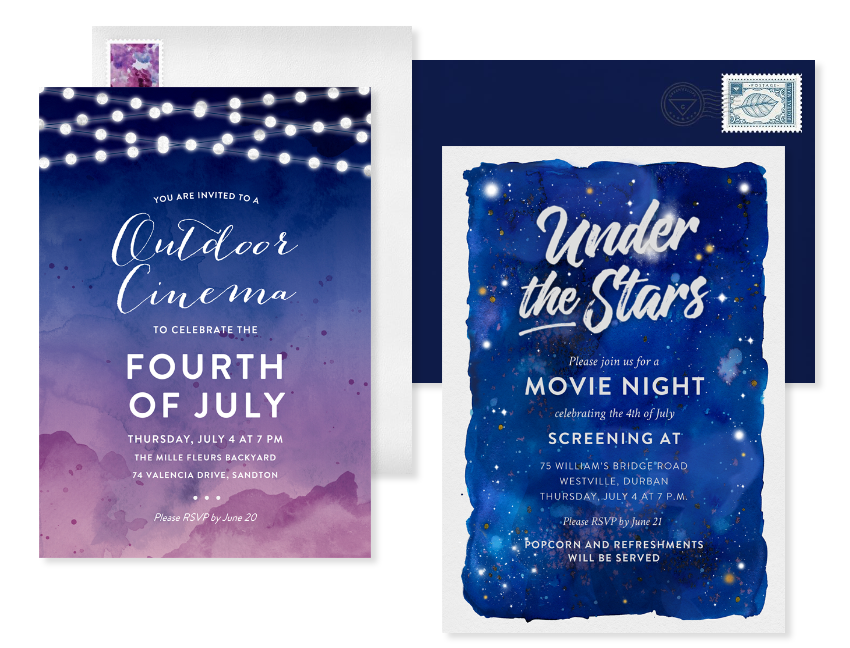 Make a Splash
Celebrate the Fourth of July while sitting in a pool float (drink in hand, of course). It's the perfect way to spend a sunny holiday off with friends and family. You can often even find some local events going on at your local neighborhood or public pool!