May 15, 2019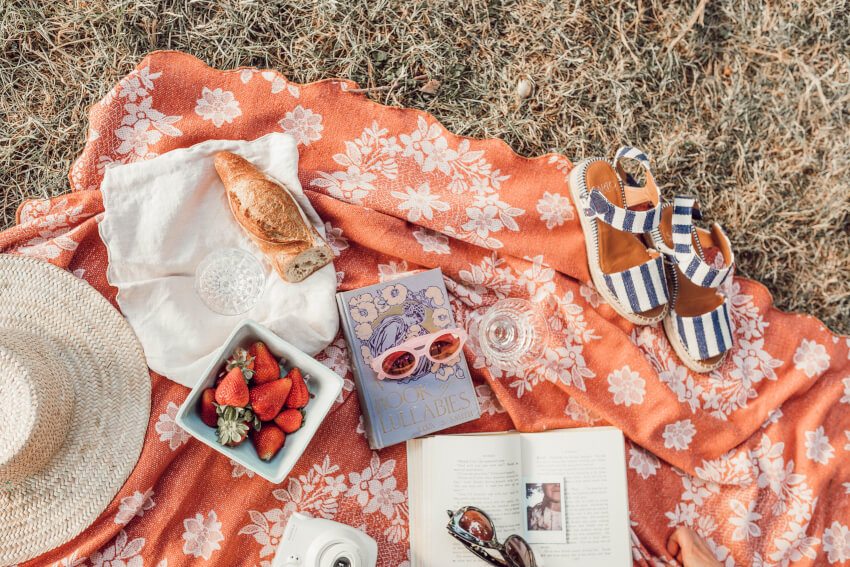 Known as the official start of summer, Memorial Day weekend is often celebrated with grilled veggies, amped-up burgers, and a side dish of classic macaroni salad. But more importantly, it represents a day of remembrance for those who have served our country. Whether you're honoring a friend or family member with an intimate gathering, or hoping to kick off the warmer months ahead with a backyard bash, we've compiled some last-minute ideas to help inspire your Memorial Day weekend celebration.
Plan a Private Picnic
There's just something about eating outside that can make even the simplest of meals seem like an adventure. Whether it's in a neighborhood park or next to a scenic body of water, invite your friends and family to celebrate Memorial Day weekend with a picnic. Make last-minute planning simple by sending out an invite that asks each guest to contribute a dish.
Host a Backyard Barbecue
Complete with sunshine and warm weather, there's nothing like a backyard party. Simple to pull off, a barbecue is ideal for anyone planning a last-minute gathering. As far as essentials go, plan to fire up the grill, put some beverages on ice, break out the lawn games, and send some invites fit for a Memorial Day BBQ theme.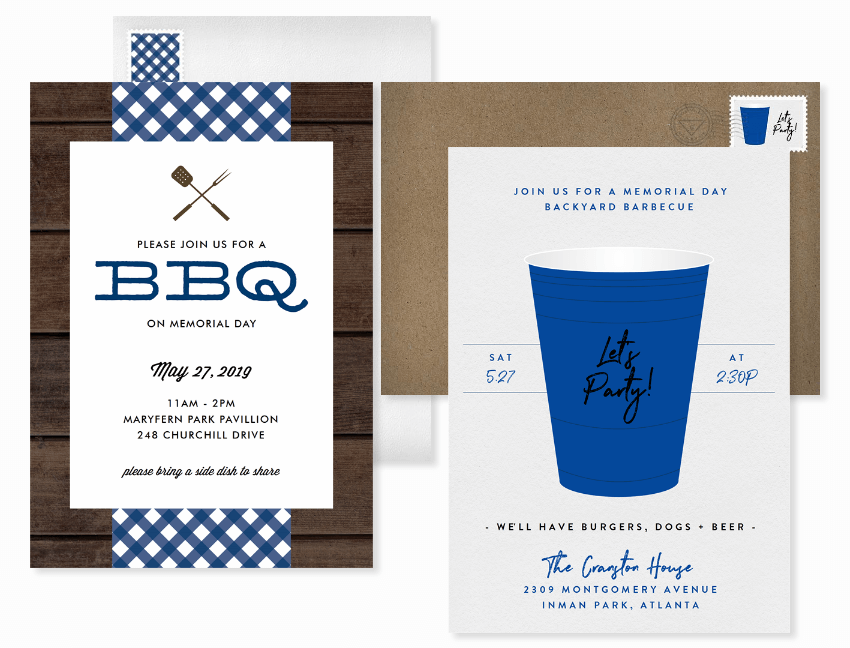 Organize a Hot Dog Bar
You can't go wrong with hot dogs—you can only make them better. And what's truly better than an eye-catching, no-fuss hot dog bar that adds a little personality to your menu? From classic condiments to more adventurous toppings, we recommend offering a variety of savory topping options for your guests to choose from. If you need a little inspiration, we are loving the variety of options presented on this DIY Hot Dog Bar from The Food in My Beard (scroll to the bottom for a full list of toppings and some recommended combinations!).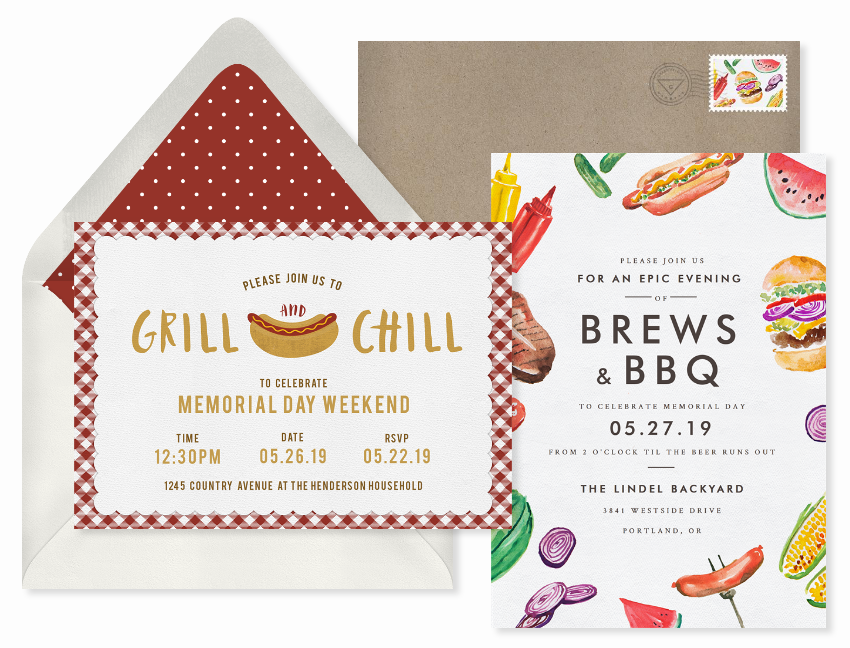 Rent a Cabin for the Weekend
Heading out of town to a remote cabin is a solid option for a fun-filled Memorial Day weekend. Whether you head to a lakefront cabin for a weekend of floating and fishing or to a mountaintop escape for hiking and puzzles, taking the three-day weekend for some out-of-town relaxation is a top choice. While last minute reservations can be tough, there are several options to check out, and you might just get lucky! For private rentals, check out AirBnB, VRBO, or FlipKey. Recreation.gov offers cabins, rentals, and sites all across the US. Join your local neighborhood group on Facebook to see if you might have a neighbor or acquaintance with a spot to offer, or just put the question out to your friends and family to see if they have any recommendations!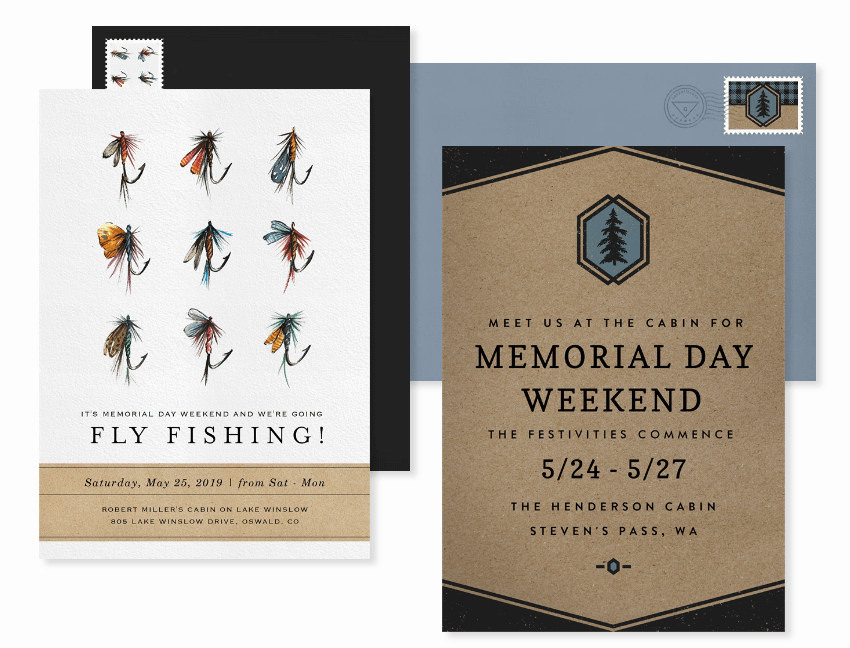 Plan a Beach Bonfire
Picture it: an evening bonfire at the beach with your friends and family—sprawled out on blankets with s'mores in hand. Picture perfect, right? Even at the last minute, this idea can come to life relatively easy. You can even extend the day earlier on to include some swim and sun before cozying up by a bonfire for the evening. To lessen the amount of prep work for you, be sure to let people know what they should bring as a part of your initial invitation. Keep the ask simple with "Please bring a snack to share, a blanket, and a bundle of firewood!"