January 7, 2019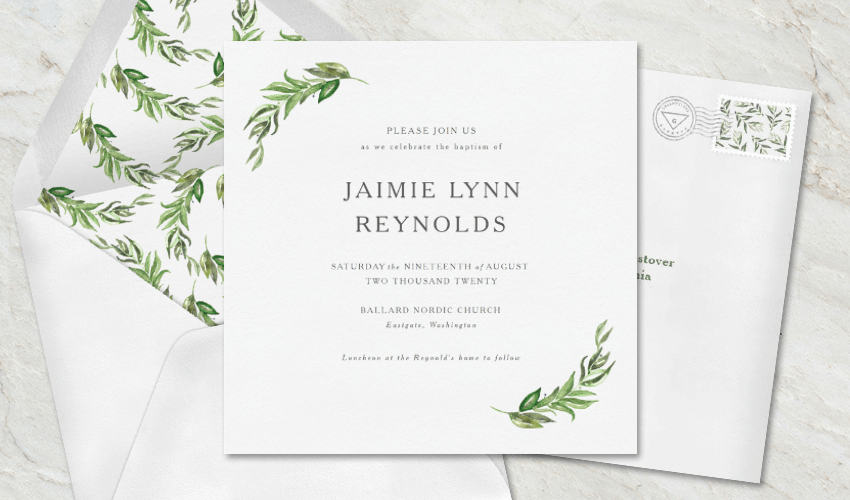 It's true: invitation styles are constantly evolving. Which means that making a decision on which baptism invitation style to send out is no small task. To help pair you with the perfect style, you'll find eight trends highlighted within this blog post. Scroll through and and get inspired so that you can choose your loved one's baptism invitations with confidence.
Embellished Scripts
Make your baptism invitation stand out with the handwritten quality of embellished scripts. Whether you choose to feature stately calligraphy or gilded flourishes, make sure you use embellished scripts sparingly and to bring attention to key information.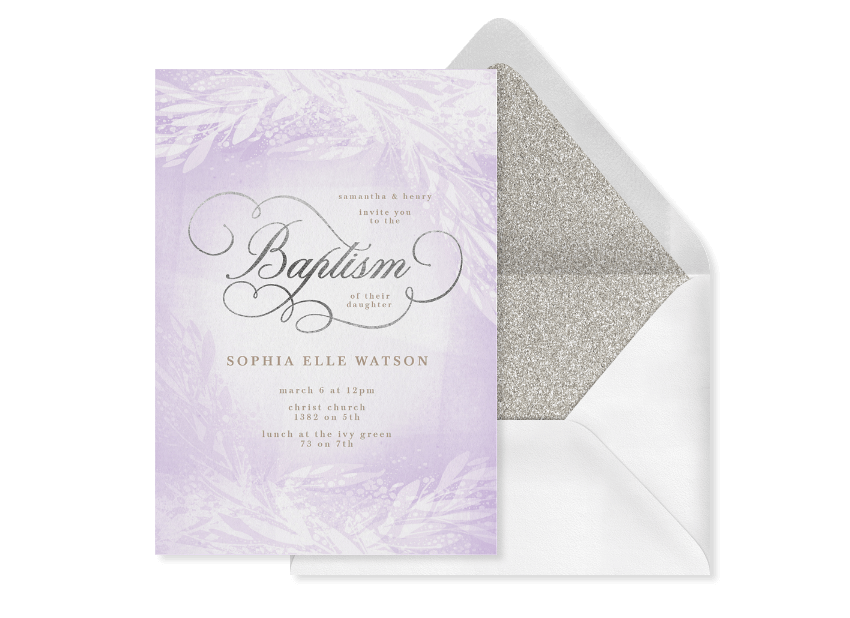 Greenery
Greenery doesn't just belong in the outdoors, or in foyer and living room pots. Baptism invitations that feature greenery tend to be bright, and tend to be grounded in nature. What we love most about them though is the warmth that extends from the notion that the invitation is full of life.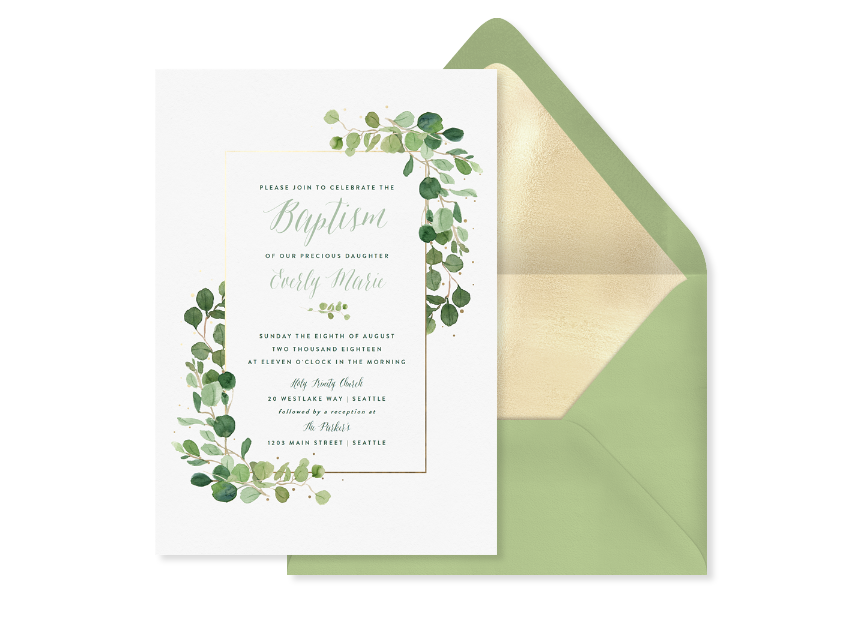 Letterpress
Here's a short list of adjectives that have been applied to letterpress invitations: trendy, chic, clean, and bold. But we'd like to add two words to that list: classic elegance. To say that letterpress baptism invitations are versatile would be an understatement.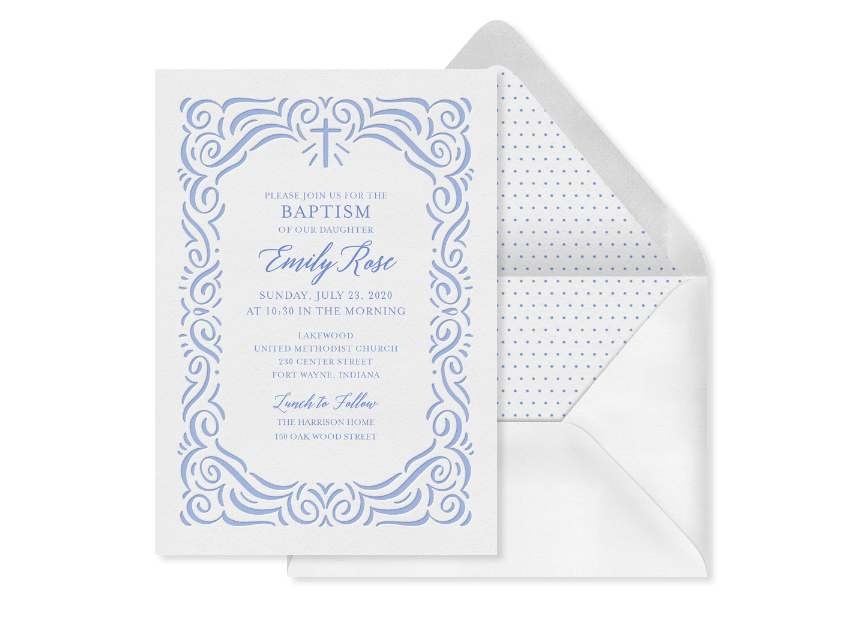 Die Cut Edges
Die cut edges are unique in that they take on shapes that stand out from the norm. The thing we admire most about die cut edges is the precision involved in developing those shapes, and the variety of styles that they can be used alongside. Clean modern styles and romantic templates alike can be elevated with the addition of die cut edges.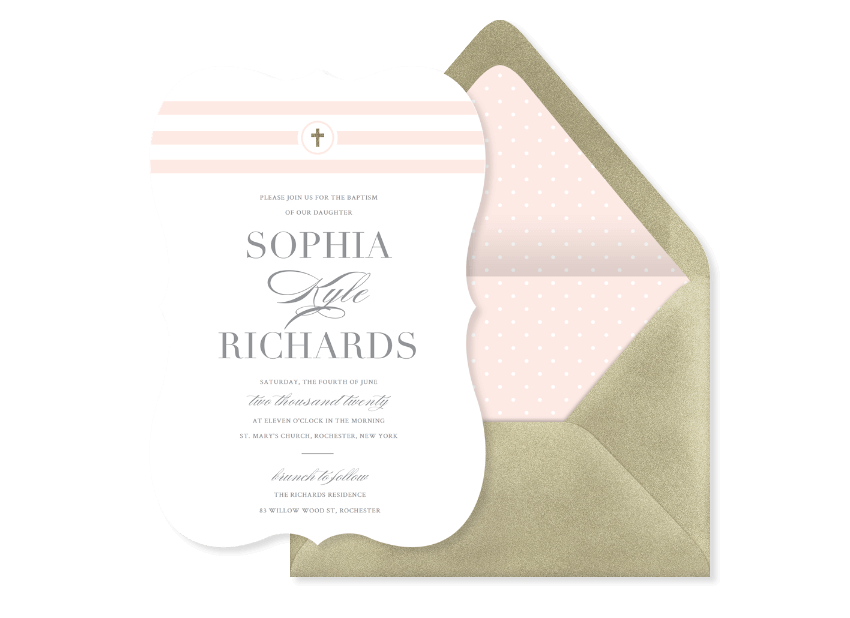 Floral
Similar to the greenery trend, florals brighten up a baptism invitation while grounding recipients in their organic-feeling elements. Serving key roles in celebrations of all shapes, sizes, and seasons, we love how florals demonstrate a timeless charm as well.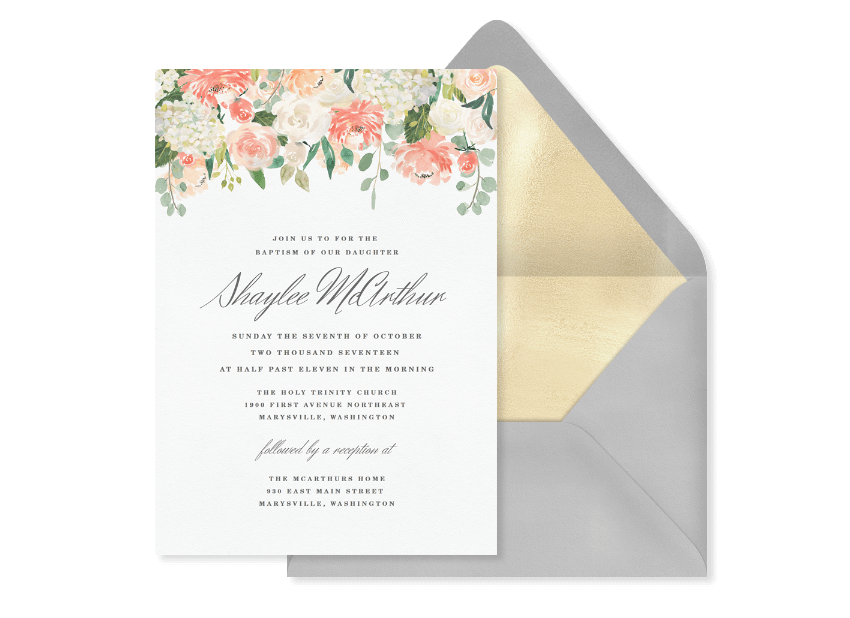 Gilded Details
Gilded details add a gorgeous touch of creativity that goes a long, long way toward the highly sought elegance many prefer for their baptism invitations. To match a gilded invitation, you can add gold details to your invitation as well with a gold liner or wax seal.
Modern
Clean lines, intentional white space and sparse but meaningful blocks of text are staples of modern designs. Communicate details with a crisp boldness by selecting a design with a clean, modern layout.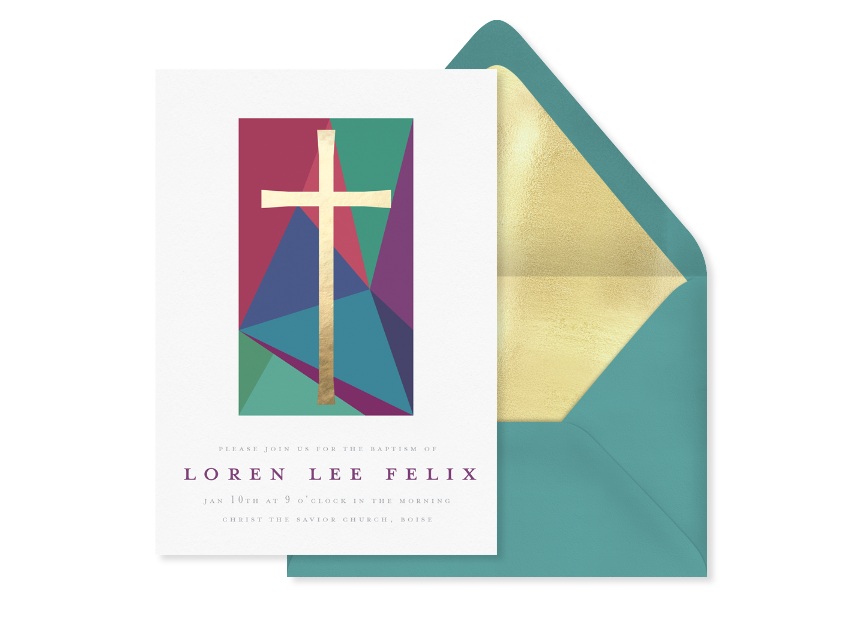 Vintage
The term "vintage" often carries with it a feeling of transport, of going back in time. Vintage baptism invitations aren't just about transport, nor are they just about maintaining a purposeful layout, though; they're about the details. Create a timeless vintage look by sending an invitation with ornate accents and detailing, such as lace or sparkle.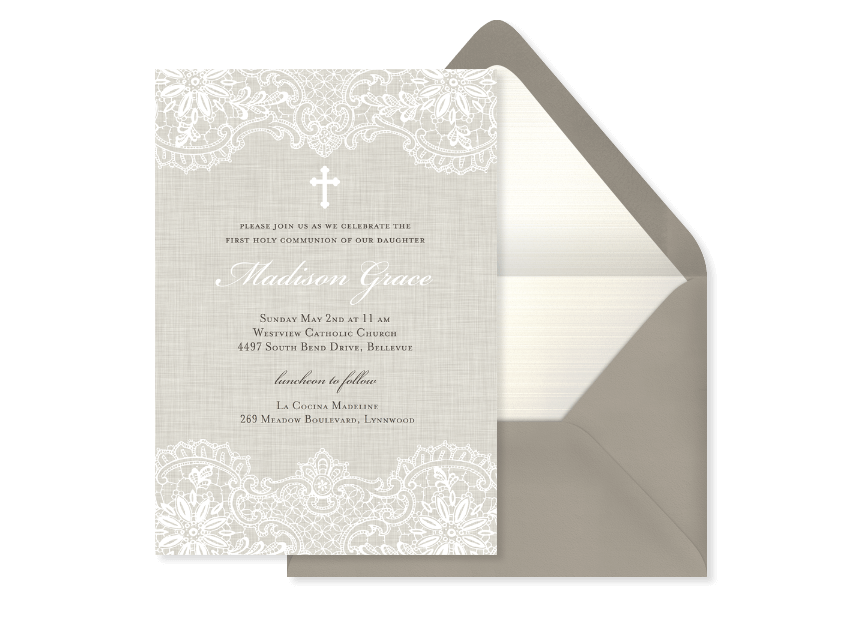 For more stylish designs, see Greenvelope's full collection of baptism designs here.