October 10, 2018
Whether your style leans toward spooky or stylish (or a little of both), Greenvelope can help you get in the spirit of the holiday with a full collection of Halloween invitations. Halloween parties are right around the corner and now is the perfect time to invite friends to come out and play. From themed children parties to spooky soirées for adults, keep scrolling to see our most popular halloween party invitations for 2018.
by Paper Raven Co.
Perfect for a fall gathering, this spooky hand-illustrated Halloween party invitation features a border of autumn botanicals.
by Becky Nimoy Stationery
This Halloween invitation—with just a hint of scary—features a spooky mansion surrounded by bare trees, bats, and festive jack-o-lanterns.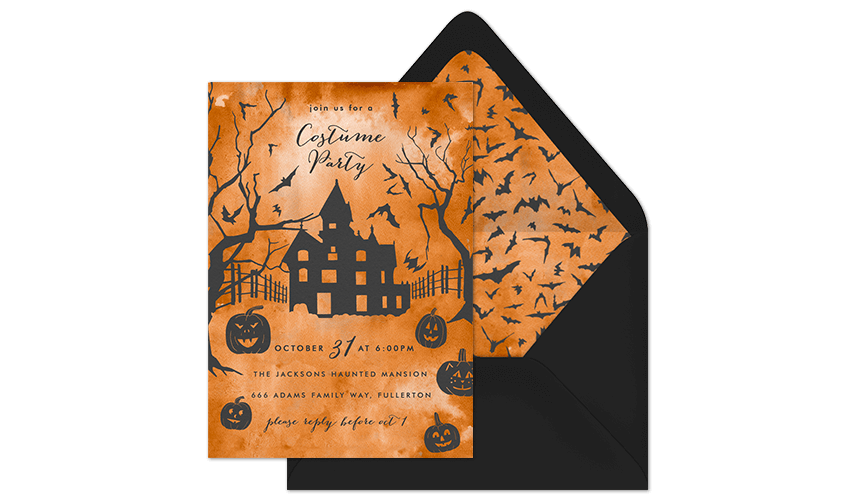 .
by Signature Greenvelope
For anyone ready to host a hauntingly good party, this old-fashioned Halloween invitation will perfectly set the stage for an evening of spooky, mysterious fun.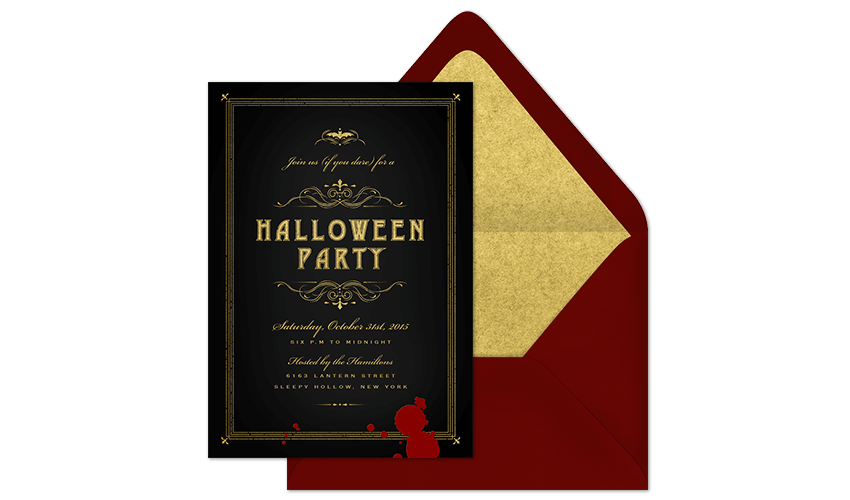 by Signature Greenvelope
This vintage-inspired Halloween party invitation features a decorative striped border, a hand-drawn skeleton hand (holding a classic cocktail), and an old-fashioned typeface set.
by Claudia Owen
Complete with blood splatter and an eerie typeface set, this Halloween invitation is a great way to build suspense for any party with an element of murder and mystery.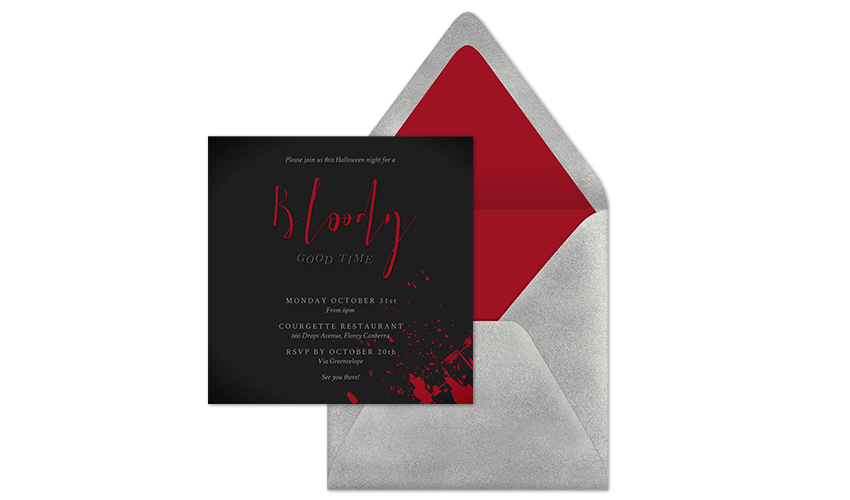 by Signature Greenvelope
This Día de los Muertos invitation lets you celebrate in style with an edgy hand-drawn sugar skull.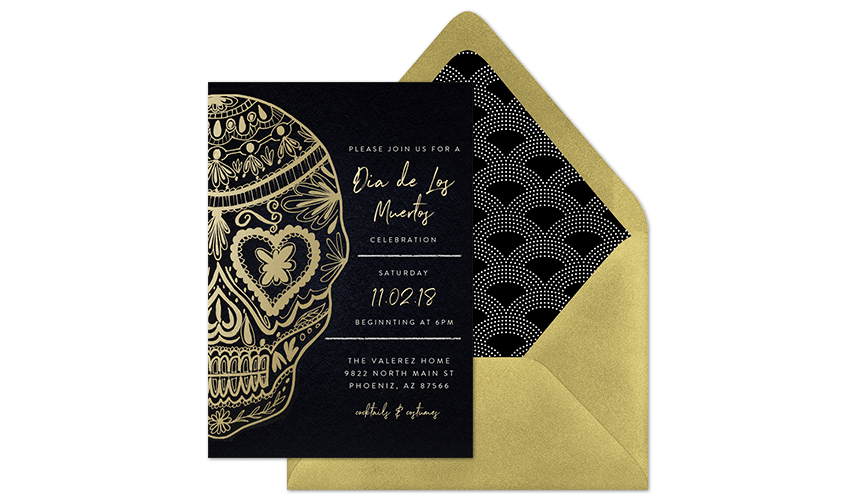 by Jessica Williams
Spider-web accents make this spooky Halloween party invitation perfect for any festive celebration, from costume parties to dinner party entertaining.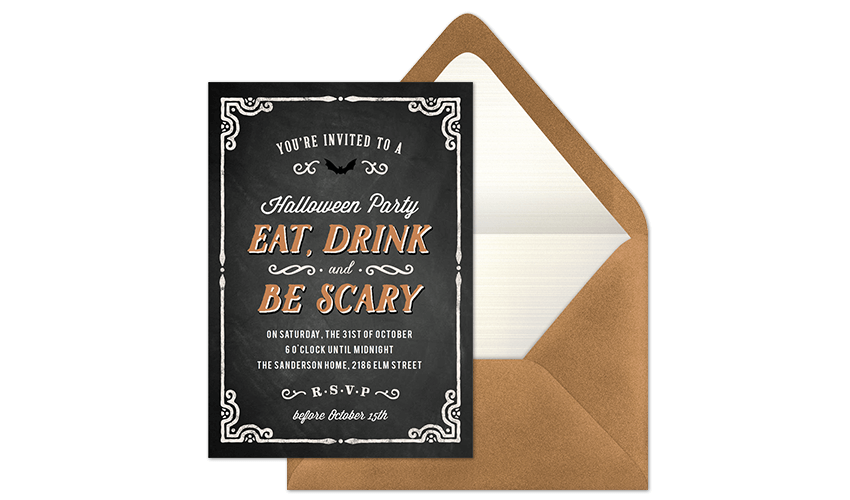 If you're still looking for inspiration, browse our full collection of Halloween invitations here. There's something for everyone!