May 30, 2018
Having a baby shower is a great way to celebrate the pending arrival of a new family member. But what happens if you're not traditional? Maybe you hate the oohs and aahs of gifts being slowly unwrapped, or the anticipation of cheesy, overplayed games. As Ashley Laskowski discovered, it's possible to have a nontraditional baby shower that's as much fun as it is meaningful. She and her mother, Jane, pulled off a fabulous mom-to-be bash that was full of colorful décor, margaritas, and good times all around. You'll see what we mean soon enough—keep scrolling!
From serape stripes and festive garland to colorful table runners and gorgeous tin-can florals, this celebration came to life through a vibrant color palette of pink, orange, teal, and green.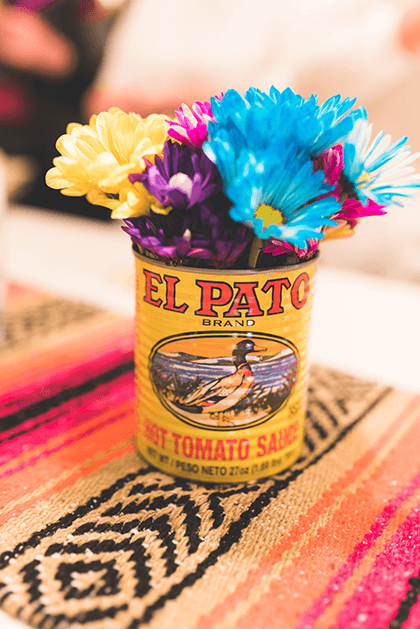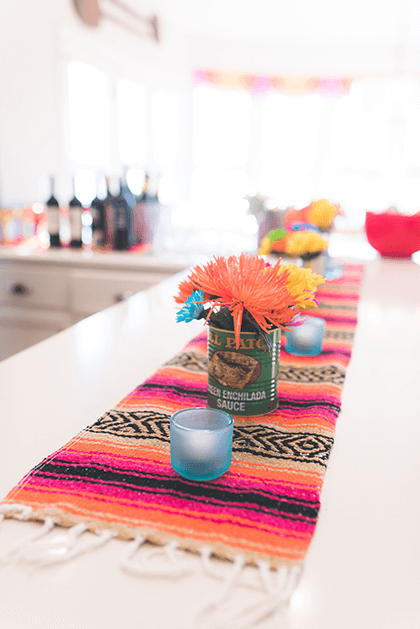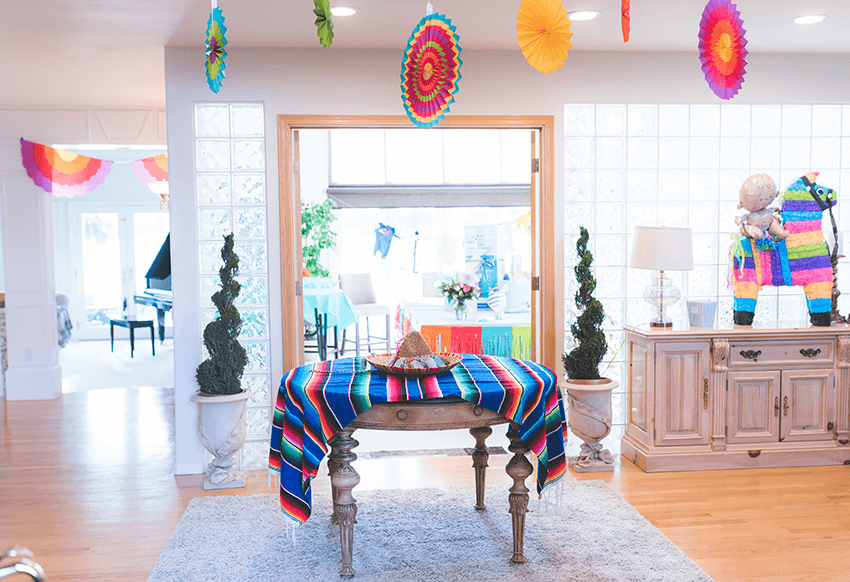 Jimmy Buffet may have not been on the guest list, but his margaritas certainly were. As Ashley's husband manned the bar and kept the margarita machine running, guests were invited to cheers and sip throughout the celebration. We particularly love the tie in of bright colored cocktail glasses!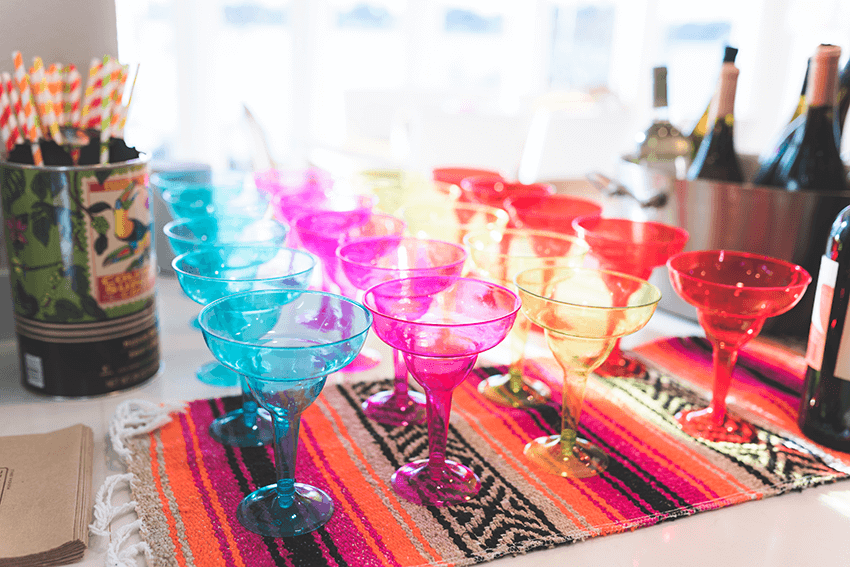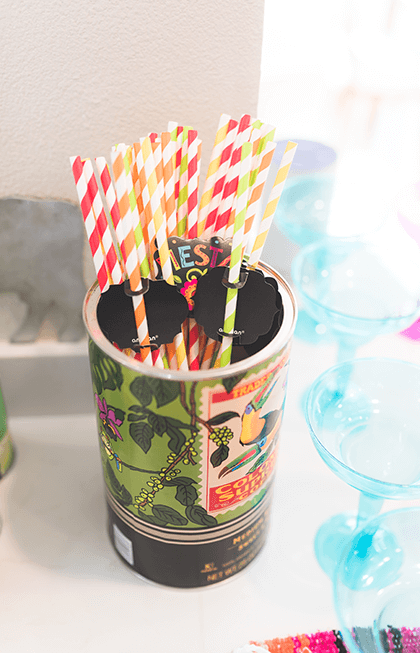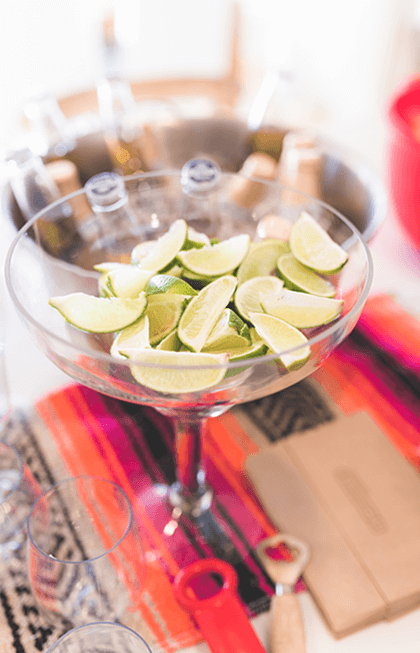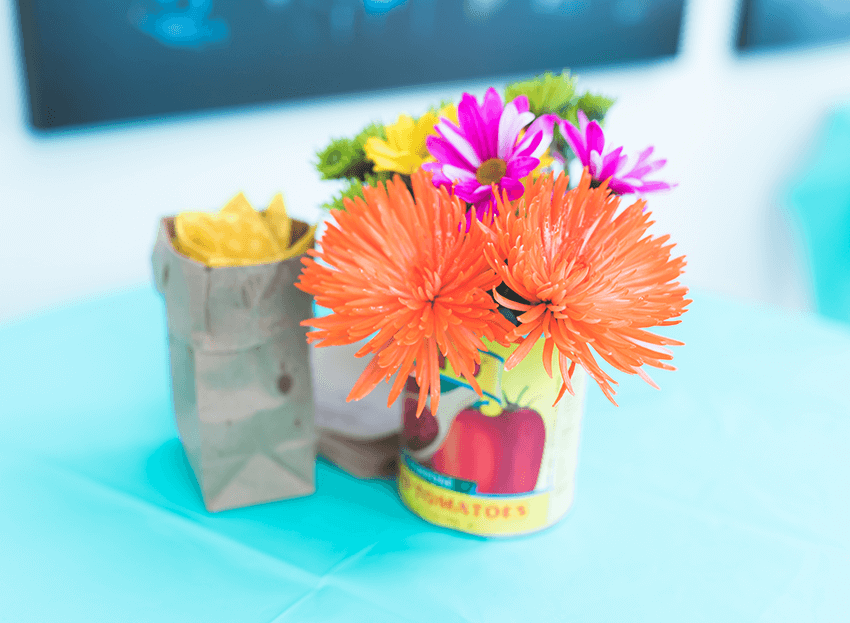 Jane ordered a variety of catering options from Chipotle. Practical, easy, and so delicious, this display fit perfectly within the overall party theme. Plus, we love any food option that allows a host to spend time where it matters the most: socializing with friends and family.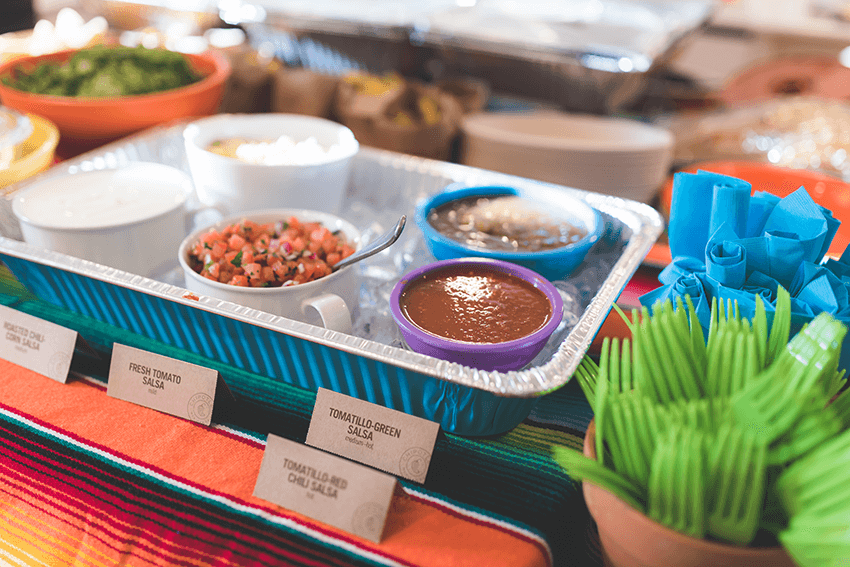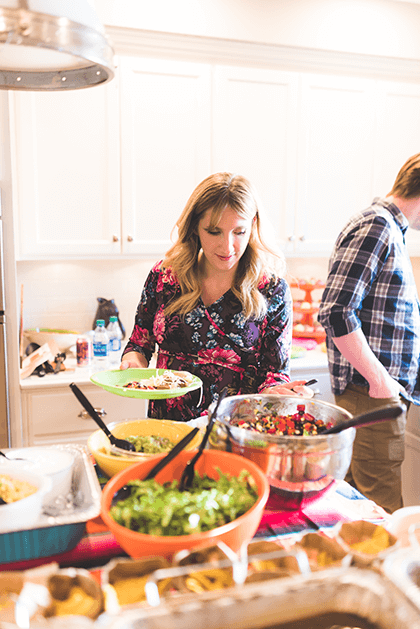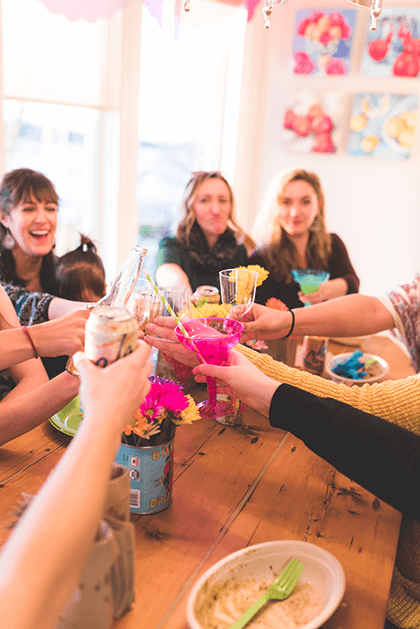 The key to any successful celebration? Dessert! These precious little cookies were hand-painted (seriously!) by the insanely talented Sogoal Zolghadri of Sogi's Honey Bakeshop. Ashley also made a variety of cake balls that fit in perfectly with flavors that included margarita, churro, and Mexican chocolate.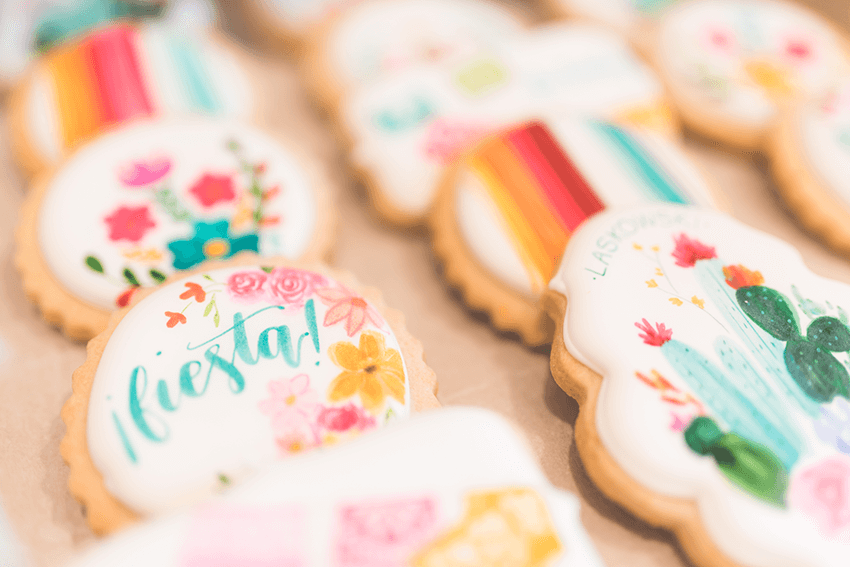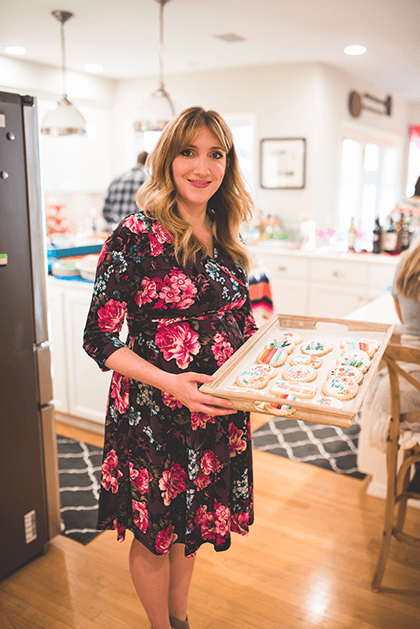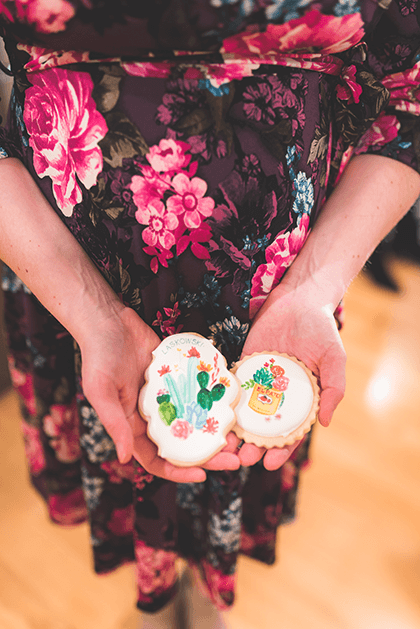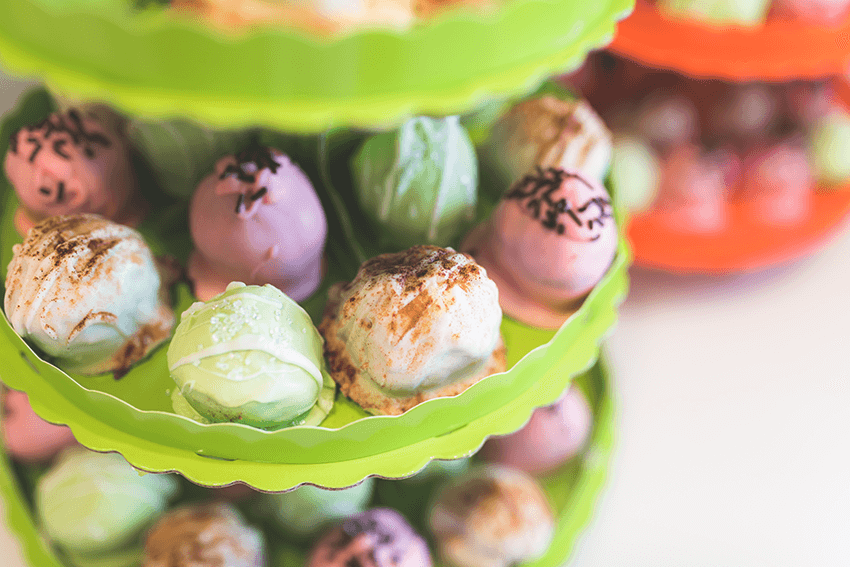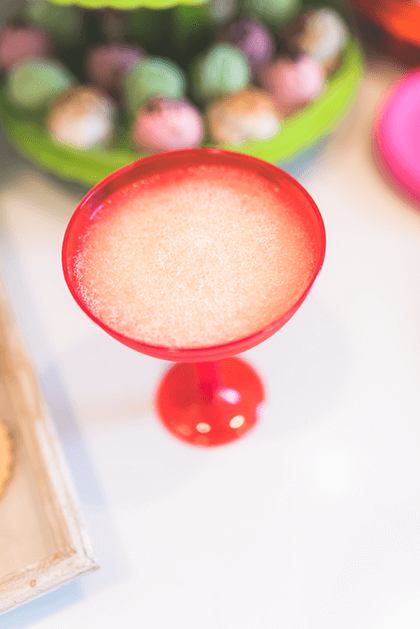 Ashley knew that she didn't want to open any of her presents publicly, so an open gift display was the perfect solution. Jane requested that each guest bring an unwrapped present that could be displayed openly on the entry room table. As guests started arriving, festive labels were used to help distinguish between gifts.
Communicating an open gift display doesn't have to be tricky. In fact, Jane found out it's something you can easily list on your invitation. Paperless invitation companies (like Greenvelope!) offer an extended details page that is perfect for specialized instructions.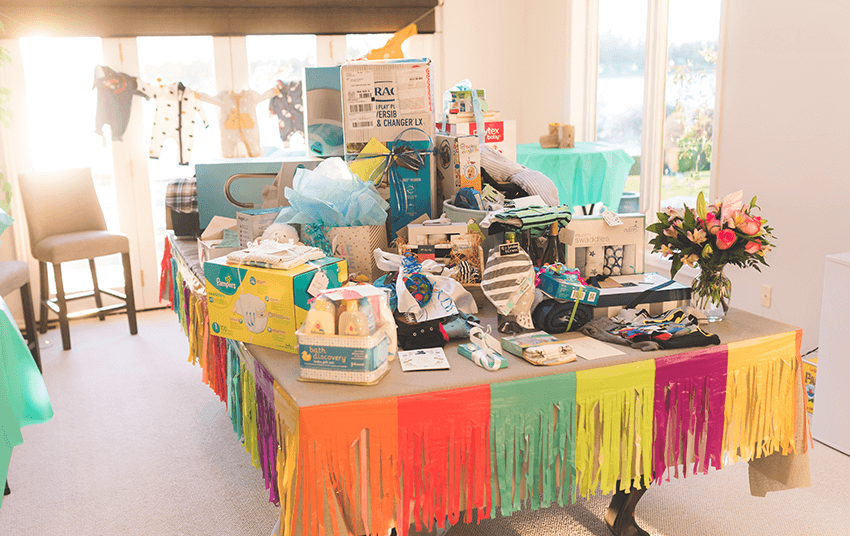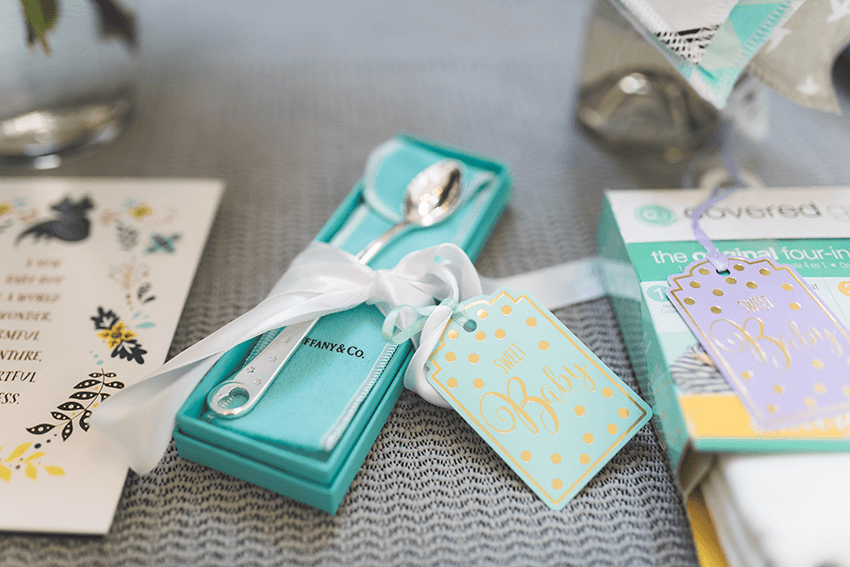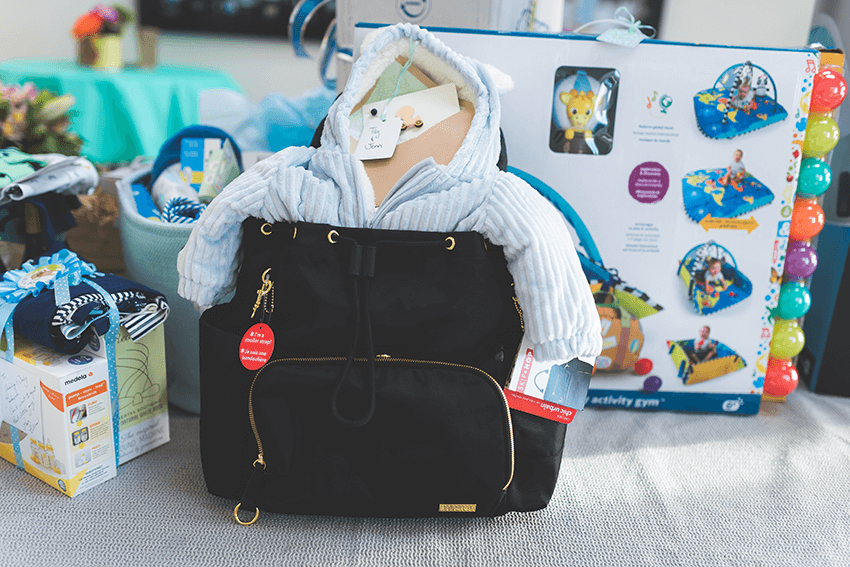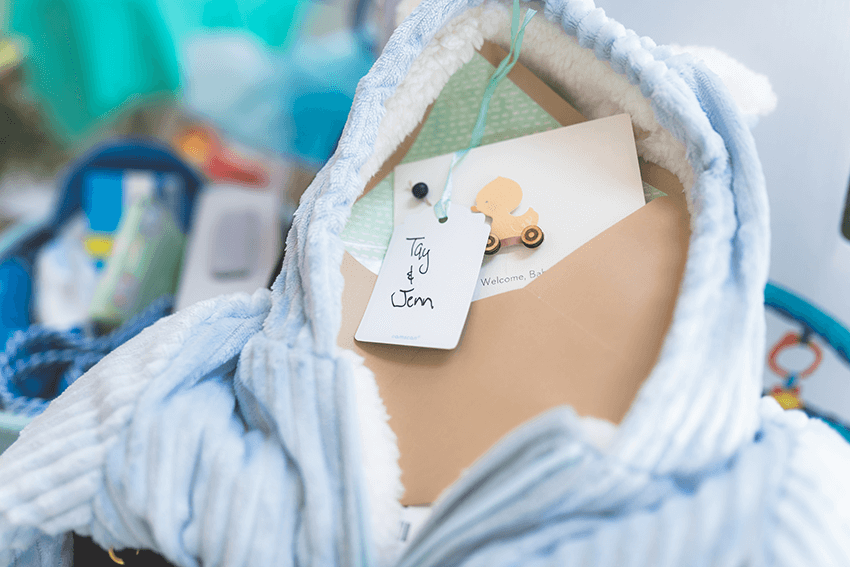 We hope you enjoyed this nontraditional baby shower inspiration! A special thanks to Ashley for sharing her special day with us!